NBA Free Agency 2012: Finding 1 Ideal Remaining Free Agent for Every Team
Kevin C. Cox/Getty Images
Who wants a seven-time NBA All-Star?
As the NBA rosters begin to slowly take shape for the 2012-2013 season, teams will be scouring the remaining free-agent pool for veterans and prospects to stash deep on their bench.
While it seems doubtful that a team can sign a big-impact player this late in the summer, there are still numerous valuable pieces laying around. There is a lot of potential left on the free-agency cutting room floor.
Every team in the NBA could stand to add a piece at this stage, no matter what their current roster looks like. Somewhere out there is the perfect match for each team.
Begin Slideshow

»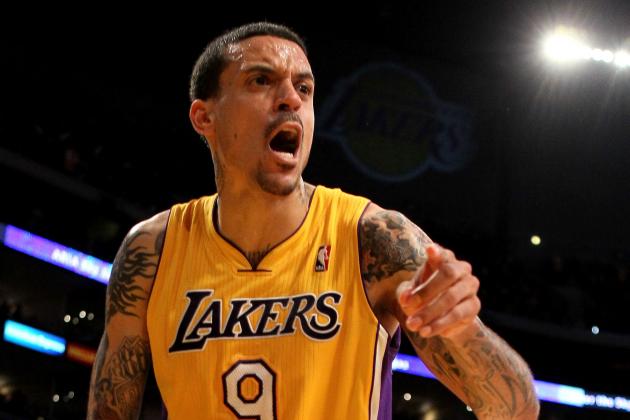 Stephen Dunn/Getty Images

With the departure of Joe Johnson and signing of Lou Williams, the Atlanta Hawks have become dangerously small.
Right now their depth chart at the SF position reads: Kyle Korver; DeShawn Stevenson. Assuming they will be using Williams to back up Anthony Morrow at the 2, they will have a solid small-ball lineup if they can play Devin Harris and Jeff Teague together. However, losing the 6'7" Johnson meant more than just losing his scoring.
They could use the similarly tall Barnes to play more matchup-based basketball. He gives them more versatility on the floor and provides them with a consistent player. He will help with rebounding (5.4 per game) and defense, where his toughness aligns with the current roster.
Barnes fills a flaw in the makeup of the Hawks, thanks to his height and rebounding.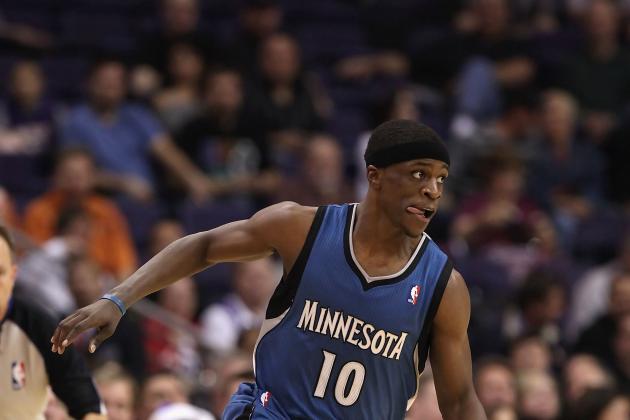 Christian Petersen/Getty Images

The Boston Celtics have addressed a lot of holes this offseason and assembled a very deep team. Still, a pain point for the past few years has been trying to find a suitable backup to Rajon Rondo. The team could take a flier on 23-year-old PG Jonny Flynn.
Rondo's personality is one that doesn't mesh well with stubborn veterans backing him up. With E'Twaun Moore gone, right now behind him appears to be a mishmash of Keyon Dooling and Jason Terry—neither of which will be with the team in the long term, as they are both older guards.
At 23, Flynn could still develop into a solid point guard and has the athleticism and tools to learn from Rondo. Flynn's ceiling is undoubtedly lower than many thought when he was selected with the sixth overall pick in 2009. Still, if that ceiling is a talented backup, the Celtics would be wise to bring him in.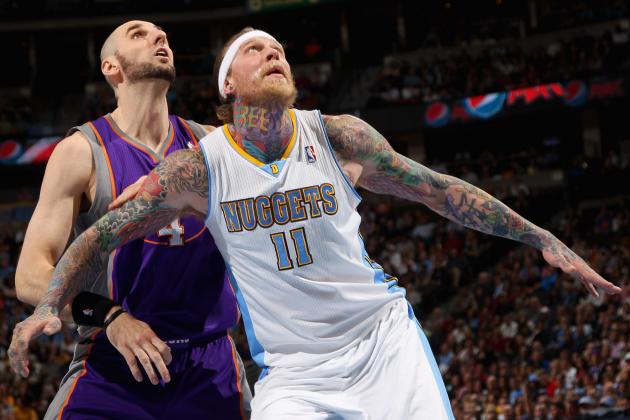 Doug Pensinger/Getty Images

The Brooklyn Nets are razor thin at the center position. Brook Lopez's durability only adds to the urgency for them to find a legitimate backup 5.
At 34, "Birdman" is on his last NBA legs, but he still may be the best big on the market. When active last season for the Nuggets, he did perform. He had 5.3 points, 4.6 rebounds and more than a block per game, while averaging just 15 minutes.
He can still be a factor off the bench and is an exciting player to watch given his athleticism and height. If he can remain healthy and latch onto an up-and-coming team like Brooklyn, he could be a steal this late in free agency.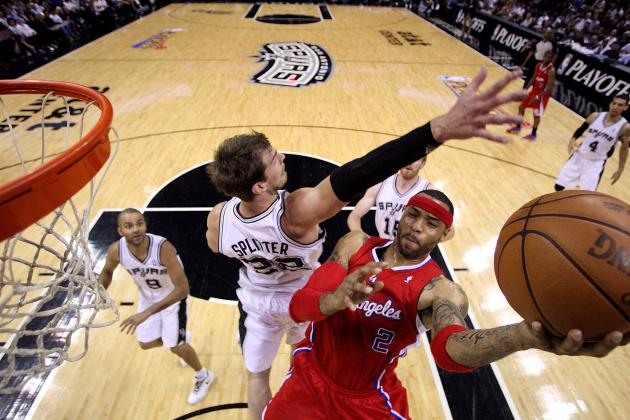 Ronald Martinez/Getty Images

The Charlotte Bobcats are looking at heading into the season as an extraordinarily young team once again. Particularly at the power forward spot, they could stand to gain a lot of experience from an NBA veteran like Kenyon Martin.
Bismack Biyombo and Tyrus Thomas have a combined seven years of NBA experience. Martin is a 12-year NBA veteran and former All-Star. He would add a lot of experience and toughness to the Bobcats roster.
Martin played a similar role in 42 games last season for the Clippers, setting a standard for players like Blake Griffin and DeAndre Jordan. He played the first season of his career as a reserve, and there were some struggles. With a year of coming off the bench under his belt, Martin could be an important piece to the growth of Charlotte's young players.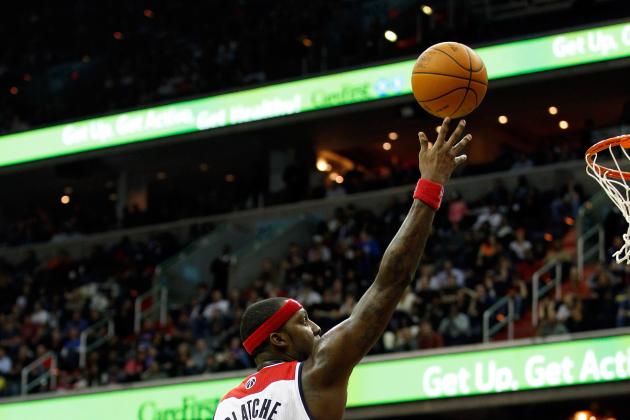 Rob Carr/Getty Images

The Chicago Bulls have done a great job adding depth in their backcourt and shoring up the PG spot in case Derrick Rose misses a lot of time. They are still fairly thin in the frontcourt, though, and Joakim Noah could use some help.
Andray Blatche desperately needs a change of scenery after becoming somewhat of a punch line in Washington. He is coming off the worst season of his career, in which he shot just 38 percent from the field in 26 games.
The 6'11" 25-year-old still has a lot of potential and would be a great addition to Noah's frontcourt. He is one year removed from posting 17 points and eight rebounds per game for the Wizards. If the Bulls can muster that type of production out of him in a smaller role and their winning ways keep his attitude in check, they will have a very deep team all around.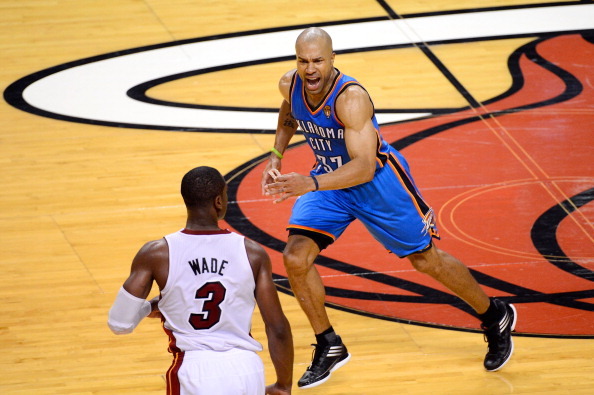 Ronald Martinez/Getty Images

The two point guards on the Cleveland Cavaliers have a combined two years of NBA service. The rest of the Cavs backcourt isn't much better, with rookie Dion Waiters sure to see a lot of minutes. Adding a veteran like Derek Fisher would be a wise move.
Fisher, 37, played a similar role in 40 games last season for Oklahoma City, where he spelled a young Russell Westbrook for portions of games. He has as much championship experience as any active player in the NBA and would serve as a good role model for Kyrie Irving and Waiters.
In 16 years of action, Fisher knows all the ins and outs of the game and could instill that information on the younger Cavaliers. He still has some game in the tank as well, raising his production in the playoffs to 6.3 points per game.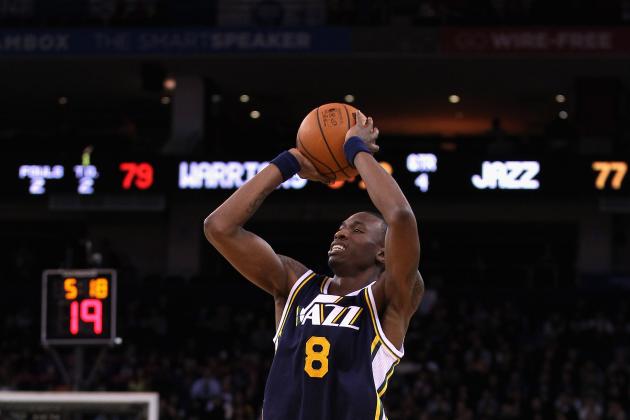 Ezra Shaw/Getty Images

Josh Howard had six-plus productive seasons for the Dallas Mavericks before his departure to Washington. Last season, he played on a one-year deal with the Utah Jazz and played fairly well when active.
Howard's career has been hampered with injuries, but the former All-Star used to be one of the most versatile young players in the NBA. In addition to his familiarity with the Mavericks and Rick Carlisle, it is his potential versatility that should be appealing to the evenly-spaced Mavericks.
Dallas has spent the offseason signing bigs like Elton Brand and Chris Kaman, who are very one-dimensional players. Shawn Marion was responsible for doing so much last season that a similar player like Howard would take a lot of pressure off him.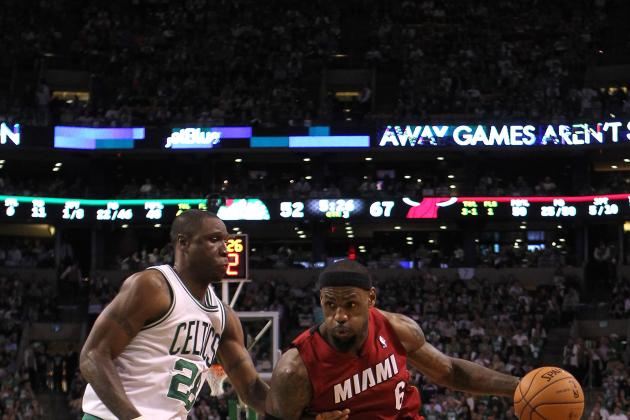 Jim Rogash/Getty Images

The Denver Nuggets have one of the most complete rosters in the NBA right now. The team's flaw last season was defense. The Nuggets gave up 101.2 points per game, the second most in the NBA.
That played a significant part in their losing to Los Angeles in the playoffs last year. At the center of their defensive inabilities is their starting small forward, Danilo Gallinari. In the NBA, it is imperative that you have a defensive stopper in that position, even as a backup. That is where the most talented offensive players in the NBA reside.
Mickael Pietrus gave Boston a valuable defensive performance last season. He could do the same thing for the Nuggets. He is a more traditional 3, as opposed to Gallinari, who plays a different style than the other players at that position.
Jeff Zelevansky/Getty Images

Baron Davis is rapidly running out of chances in the NBA. The 33-year-old point guard has been on three different teams in the past three years. The Pistons could be getting a bargain if he decides he wants to finish his career on a high note.
Coming off of reconstructive knee surgery, Davis is expected to miss the 2012-13 season as he continues to rehab, but he told the New York Daily News that he has no plans to retire. If the Pistons were to sign him to a two-year deal so he could serve in a "mentor" role until he's ready to play, that opportunity may appeal to Davis.
The Knicks were the most recent team to take a chance with Davis and were granted so-so production through just 29 games and 14 starts. The free-agent market for point guards is getting thinner by the minute, and the Pistons are just as thin there.
Detroit will be relying heavily on two largely unproven players to man the position. With the youth already present in their frontcourt, it would behoove them to sign a veteran to help out, and Davis may be the last one available.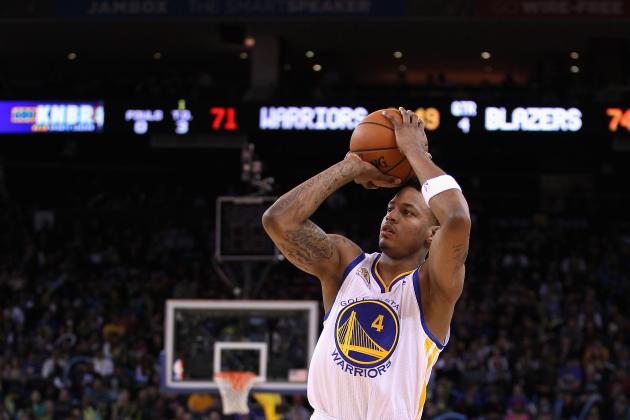 Ezra Shaw/Getty Images

The Golden State Warriors have Brandon Rush in an interesting position. They have made it known that they are willing to match any offer sheet that comes along for the shooting guard, but they have not made any moves to outright offer him an extension.
This has left Rush in a sort of limbo where he isn't receiving any offers from other teams, because there would be little point to doing so.
Still, Rush is a valuable young piece with a lot of potential. He has improved steadily throughout his career and notched career highs in all three shooting percentages while coming off the bench for Golden State last season.
They will wind up bringing him back either for the qualifying offer or by granting him a longer-term extension.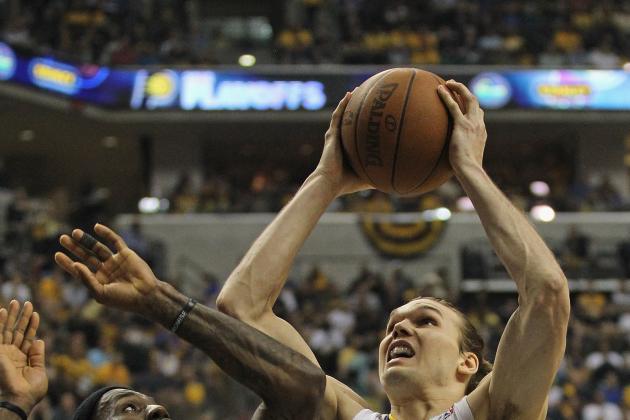 Jonathan Daniel/Getty Images

With all the moves and draft picks Houston has been using this summer, it may surprise you that their No. 1 center right now may be Omer Asik.
They have outstanding depth everywhere on the court, including center. The issue is that the center depth consists of some highly questionable talent. You won't find a lot of talent still available on the free-agent market, but there are players who have experience playing on the end of benches who can perform when called upon.
One such player is Louis Amundson. The six-year veteran played 60 games last season for the Pacers, averaging 3.5 points and 3.7 rebounds in just 12.6 minutes per game.
Surrounding newcomer Asik is unknown rookie Donatas Motiejunas and non-factors like Sean Williams and Josh Harrellson. Amundson proved last year that he deserves more of a look in the NBA and the chance to help the Rockets frontcourt.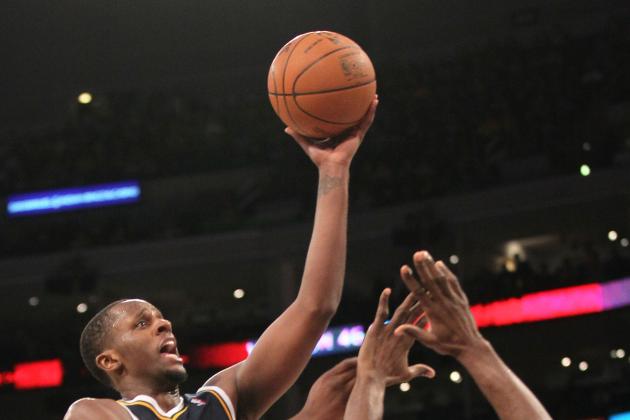 Stephen Dunn/Getty Images

The Indiana Pacers are a very well-rounded team. They could still use some versatility in the middle of their lineup, though.
C.J. Miles has the ability to play both the 2 and the 3, as he did for Utah last season. This would enable him to back up both Paul George and Danny Granger.
The depth chart behind Indiana's two starters is currently a group of highly inexperienced players. Miles is a seven-year NBA veteran who can score the basketball consistently. He scored nine points per game last season and started 14 games for the Jazz. He is versatile enough to make those important spot starts and not take a lot off the table.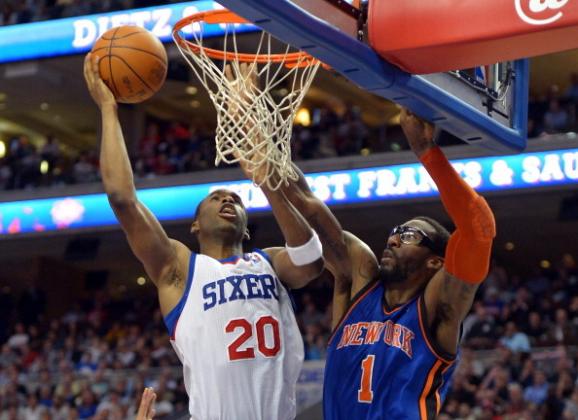 Drew Hallowell/Getty Images

The Clippers are very old at the shooting guard spot with Chauncey Billups and Jamal Crawford currently manning the position. Jodie Meeks is a talented youngster who proved he can score last season with the 76ers.
Meeks has the size and athleticism that can help the Clippers defensively, and he has the offensive talent to not get lost in this fast-paced unit. He has produced consistently the past two years, mostly in a starter's role in Philadelphia.
He can shoot the three ball as well as drive to the basket. The worry is that he disappeared in the postseason this past spring, dropping his scoring to just three points per game. However, who better to teach him to deal with the pressure than Billups?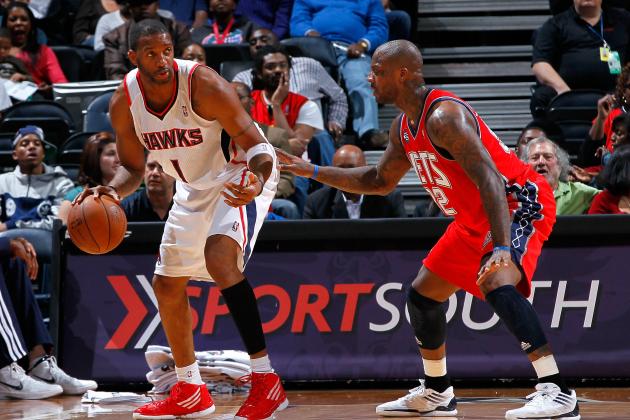 Kevin C. Cox/Getty Images

While he won't help the Lakers get any younger, he may be the best SF available right now. Tracy McGrady showed flashes of his former self in a limited role with the Hawks last season.
The Lakers' list of starting forwards currently consists of Metta World Peace and Devin Ebanks. World Peace is no role model for Ebanks, and since I'm assuming Kobe won't be bothered, T-Mac could play a valuable role here.
If the Lakers are hoping Ebanks can improve into a more permanent role player with the team, McGrady would be a solid stopgap and teacher. He is also one of the best active players to never have won a ring. It is clear that that is what L.A. plans to do, and I'm sure McGrady would enjoy coming along for the ride.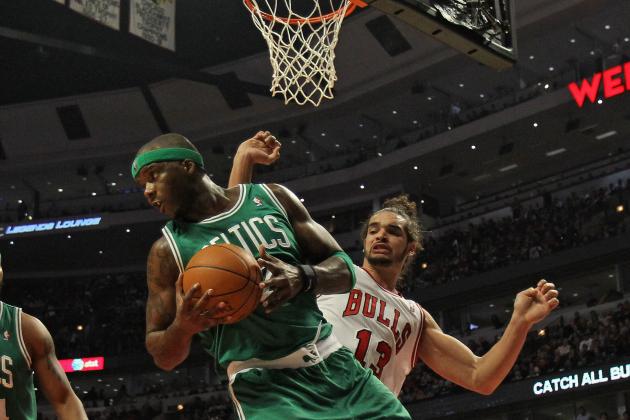 Jonathan Daniel/Getty Images

I have enjoyed the decisions the Grizzlies have made this offseason. They have made the team better by subtracting O.J. Mayo and adding Jerryd Bayless. They are, however, still missing a piece.
Right now, their frontcourt goes four deep with Marc Gasol, Zach Randolph, Darrell Arthur and Marreese Speights. Gasol is the only true center, though, and that is why adding a player like Jermaine O'Neal would be a smart depth move.
O'Neal is one of the only true centers still on the market. He hasn't been fielding that much serious interest after missing most of last season with an injury, therefore he should be fairly cheap—especially for a contender like the Grizzlies.
In his last reasonably full season with Miami, he produced 13.6 points and seven rebounds in 70 starts.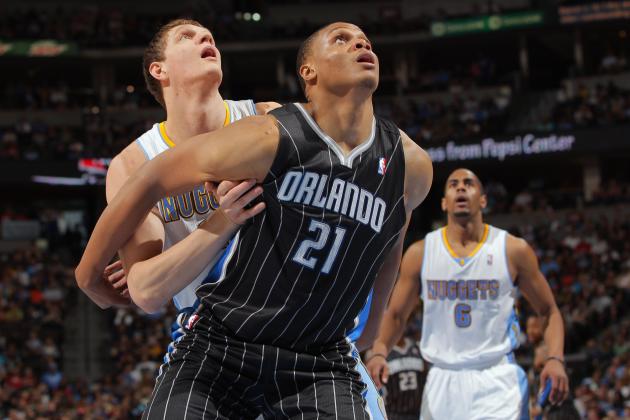 Doug Pensinger/Getty Images

The Miami Heat seem to be continually searching for a solid backup center. They do seem to also go after older veteran bigs to fill that role. Instead, they should take a chance on the 21-year-old Daniel Orton.
Assuming they don't want to go around the Jermaine O'Neal experience again, it would be a good move to bring in the former Kentucky standout. While he only has 16 games of NBA experience, Orton's size is very appealing. He stands at 6'10" and 255 lbs.
Orton has lived on potential for his entire career. He left Kentucky after just one season in which he didn't light the world on fire, but was still selected in the first round of the 2010 NBA draft. For the reasons the Heat utilize this position, why not use a young player?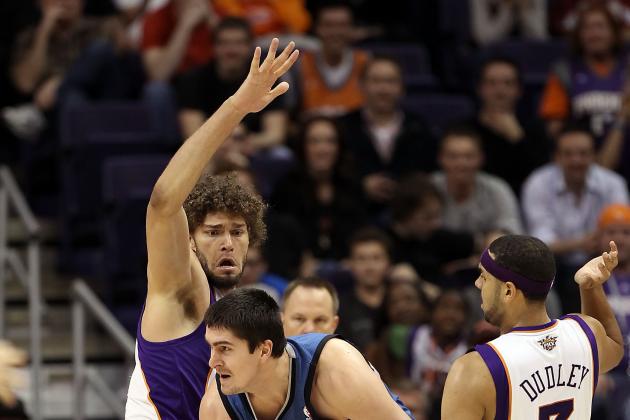 Christian Petersen/Getty Images

The Bucks are going to be a fringe playoff team in the East once again. I'm not sure there is a free agent on the market who can get them over the hump, but they will look to improve some roles on the bench.
The spot that Milwaukee is at their weakest is center. They have a nice mix of young and old with Ekpe Udoh and Samuel Dalembert, but neither player is going to be able to succeed at a consistent level at this stage of their careers.
Darko Milicic struggled through injury last season, but prior to that he put together a couple solid seasons for Minnesota. Since he was amnestied by the Timberwolves, he won't require much of a financial commitment. He has legitimate size and is still young enough to contribute consistently as long as he avoids injury.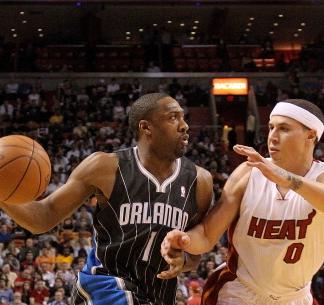 Mike Ehrmann/Getty Images

The Timberwolves backcourt is very inexperienced, and with Ricky Rubio coming back from a torn ACL, there are big question marks regarding whether or not the unit can hold up. Minnesota has done a good job using Luke Ridnour and J.J Barea to fill in, but the 2-guard position remains an unknown.
Two years ago, Minnesota used the fourth overall pick on Wesley Johnson, and he has been a disappointment from the get-go. His production fell last season from an already mediocre rookie year. As a result, he has been traded this offseason.
The Timberwolves need to add some veteran scoring to their backcourt, and Gilbert Arenas is just that as a player. Arenas played just 17 games last season and struggled through them. However, just a year ago he was averaging 17 points per game for Washington before being dealt to Orlando.
He is just 30 years old and not long ago was an elite NBA scorer. His attitude problems have sapped his value, but in the right situation he can still channel some of his former self.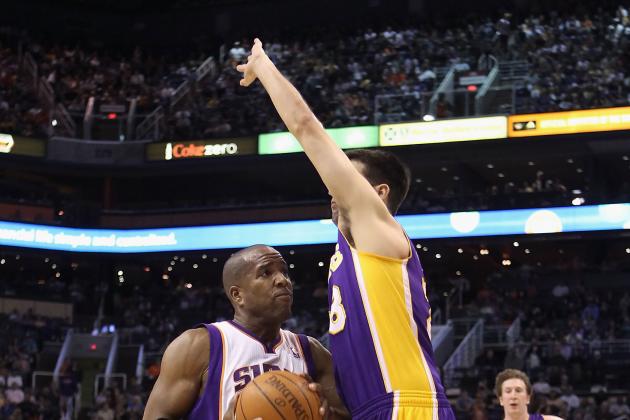 Christian Petersen/Getty Images

New Orleans is in a similar position as Minnesota, as they have a very young backcourt. They can utilize Michael Redd in a similar role as Arenas.
Like Arenas, Redd is only a few years removed from scoring at a high level. Still, Redd was effective more recently than Arenas, contributing eight points in 15 minutes per game last season in Phoenix.
The Hornets figure to be a high-octane scoring team that will get off as many shots as possible with their PG tandem of Greivis Vasquez and Austin Rivers. Redd could fit into this roster as a bench scorer, coming in to spell Eric Gordon at the 2-guard and even spending some time at small forward.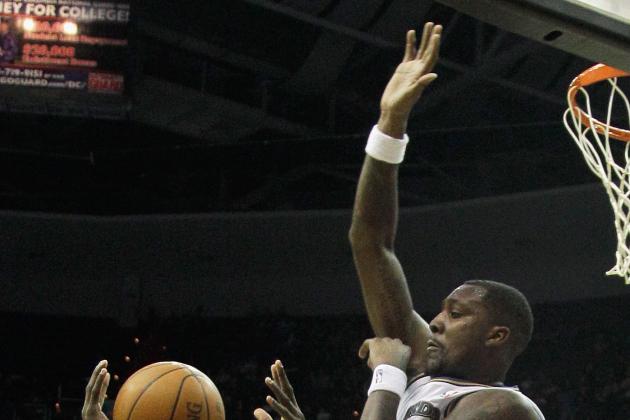 Rob Carr/Getty Images

This move is based solely off Amar'e Stoudemire's lack of production last season and the inherent injury risk that he is. The Knicks need a suitable backup who can play bigger minutes than Kurt Thomas and Marcus Camby.
Anthony Tolliver has had an up-and-down career searching for a role on multiple teams. The 27-year-old has traded productive years for poor years and was on the outs in Minnesota last season. He has the skills to join Kurt Thomas behind Stoudemire and is a very suitable backup.
Given playing time and a definite role in Golden State, Tolliver contributed 12 points and seven rebounds per game in 2009.
Chris Chambers/Getty Images

The Oklahoma City Thunder have very little in terms of noticeable weaknesses on their roster. They are well stocked with depth at nearly every position. The Thunder did rank last in the NBA last season in assists, though, meaning they played a lot of one-on-one basketball.
If they are unable to get a solid pass-first point guard, they can go a different route and try to replace the experience Derek Fisher brought them last year and sign Mike Bibby.
While he won't necessarily help those putrid assist numbers, Bibby should be able to grant OKC everything Fisher did during their run to the finals. He has been hampered by some injuries recently, but when healthy, he has still produced at a nice level for his age.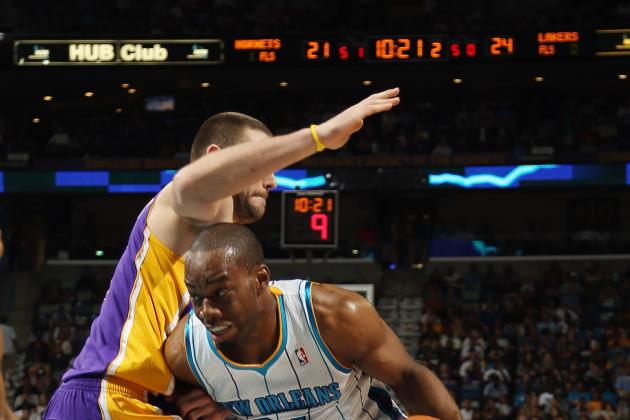 Chris Graythen/Getty Images

Whether it is next week or in the middle of the season, the Magic are going to have a gaping hole at center. Though Carl Landry isn't a natural center, he can log minutes at the position as he has in the past.
When Dwight Howard moves on, the Magic will have an intriguing mixture of talented bigs. Landry will be able to play alongside Glen Davis and Andrew Nicholson. He may also be the most talented free agent available.
In 41 games for the New Orleans Hornets last season, he averaged 12.5 points and 5.2 rebounds.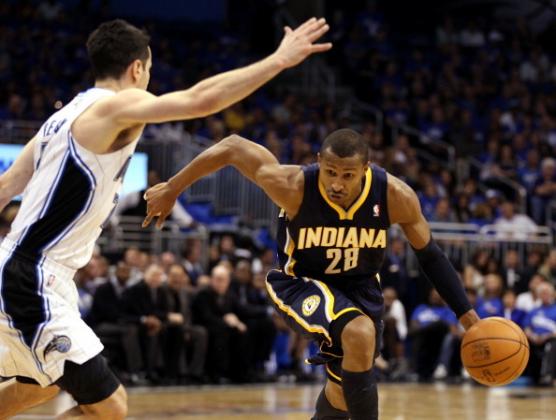 Marc Serota/Getty Images

The Philadelphia 76ers could use some depth in their backcourt. They currently have three talented guards who are very young. Leandro Barbosa is a nine-year NBA veteran who can play some of both guard positions and would be a valuable player to align with Philadelphia.
Jrue Holiday is the only real point guard on the roster, and Barbosa could definitely see time behind him. He provides very good three-point shooting and scored a lot of points for both Toronto and Indiana last season.
Barbosa is one of the league's speediest players, and the 76ers are one of the fastest teams. This match seems to work on every level.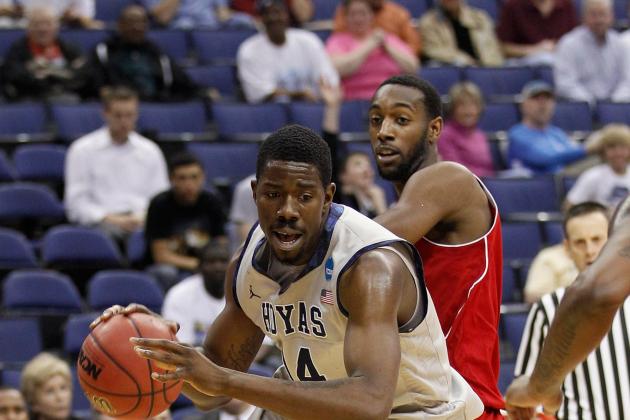 Rob Carr/Getty Images

The Phoenix Suns are very deep at the power forward position, but in the Western Conference you need legitimate centers because of who you will be facing most often.
In terms of centers, Marcin Gortat is really alone in Phoenix. The Suns should take a long look at undrafted Henry Sims, who manned the position for Georgetown last year.
As a senior for the Hoyas, Sims averaged 11.6 points and six rebounds per game. He stands at 6'10", so he has NBA size and also blocked 1.4 shots a night in college. The market for centers right now is pretty scarce, and this could be a long-term sleeper for the Suns.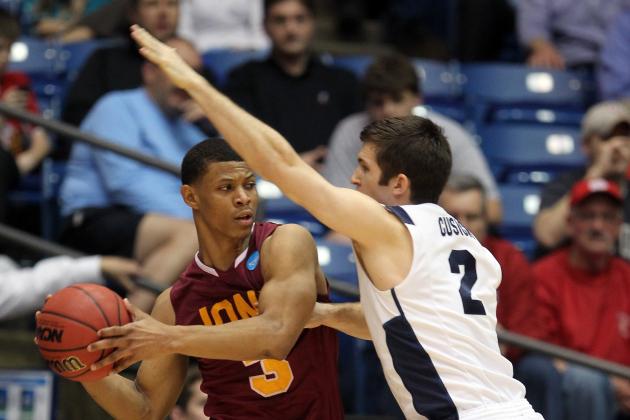 Gregory Shamus/Getty Images

The Portland Trail Blazers used their top pick in the 2012 draft on a point guard. However, Damian Lillard is a different breed than Scott Machado.
Machado is much more of a distributor, while Lillard is the ultimate scoring point guard. There is a spot for the undrafted Machado somewhere in this league, and it might be Portland.
Behind Lillard, there isn't a whole lot. Machado would be a nice change of pace for the Trail Blazers' second unit.
In five summer league games with the Rockets, Machado scored eight points and dished 5.6 assists per game. He also swiped 11 steals in the games.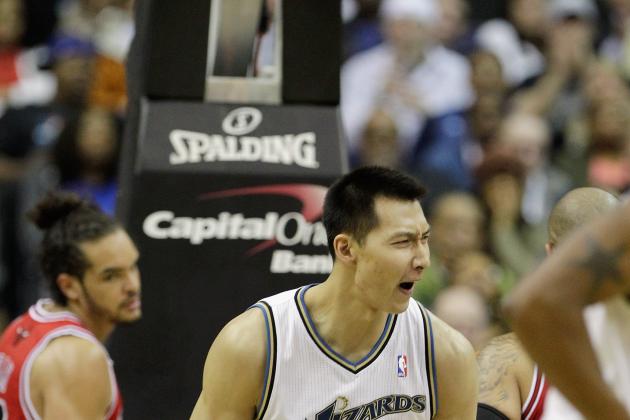 Rob Carr/Getty Images

Yi Jianlian is slowly trying to overcome the "bust" label, as the former sixth overall pick has never lived up to his billing in the NBA.
He clearly does have game though, putting up some nice totals in the Olympics with Team China this summer. He provides a nice change of pace for the Sacramento Kings.
The Kings have very little finesse to their team, particularly with their row of bruisers in the frontcourt. While generally not a very appealing trait, the way Jianlian plays counters a lot of what the Kings do.
Still, he thrives in an open-court offense, like the one Isaiah Thomas and Aaron Brooks will be running. Jianlian could be a valuable bench player for the up-and-coming Kings.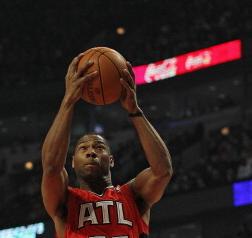 Jonathan Daniel/Getty Images

The Spurs have shored up their point guard position by re-signing Patrick Mills and making some other solid moves this offseason.
The one spot that is worrisome is shooting guard. As Manu Ginobili grows older and older, the need for his replacement will grow. Gary Neal's struggles last season, particularly in the playoffs, may have been a cause for alarm.
Willie Green is largely the same player as Neal, with slightly more NBA experience. He is a one-dimensional scorer who can't contribute much else on the court, but a team as talented as San Antonio can afford to spend a roster spot so that they have two of these players should one of them fail.
With the Atlanta Hawks last season, Green scored 7.6 points while averaging just over 17 minutes per game.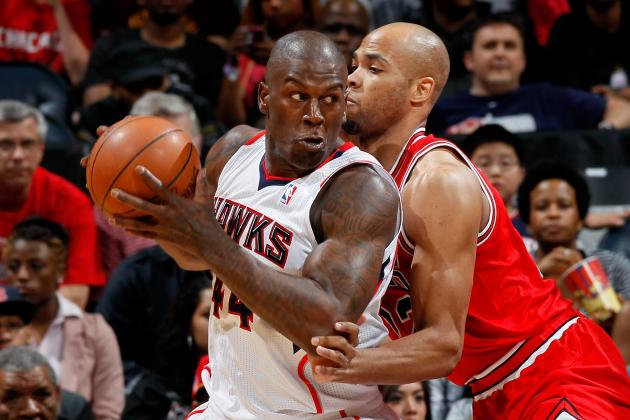 Kevin C. Cox/Getty Images

Ivan Johnson could be just the player to add a missing element to the Toronto Raptors.
The Raptors have high hopes for the 2012-2013 season, but they still are missing a key component of real contenders. They lack toughness in the frontcourt. With Andrea Bargnani and Jonas Valanciunas figuring to start, there isn't a lot of low-post banging going on for Toronto.
Johnson provided just that to the Atlanta Hawks in his rookie season. He doesn't back down from any of the NBA's talented bigs and consistently puts forth an incredible effort. With the Hawks, he averaged 6.4 points and 4.1 rebounds per game.
If the Raptors are going to challenge in the Atlantic Division this season, they need to hire some toughness.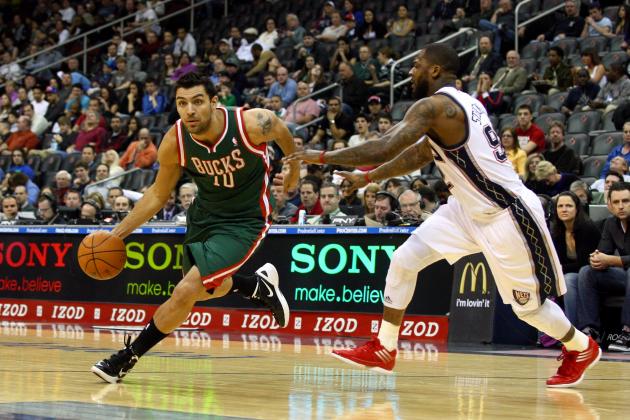 Chris Chambers/Getty Images

Carlos Delfino is currently playing in the Olympics, but back in the States, he still has no team.
The Utah Jazz made moves in the offseason to acquire Marvin Williams from Atlanta to presumably man the small forward position. Williams was a pretty major disappointment for the Hawks after being drafted No. 2 overall in 2005. The bottom line is that he is not enough, especially for a team with the aspirations of the Jazz.
He is joined there by two subpar role players. The Jazz seem to be a good fit for Delfino to come in and aid Williams. When he is given playing time, Delfino always produces. He is a great outside shooter and can rebound a little bit as well.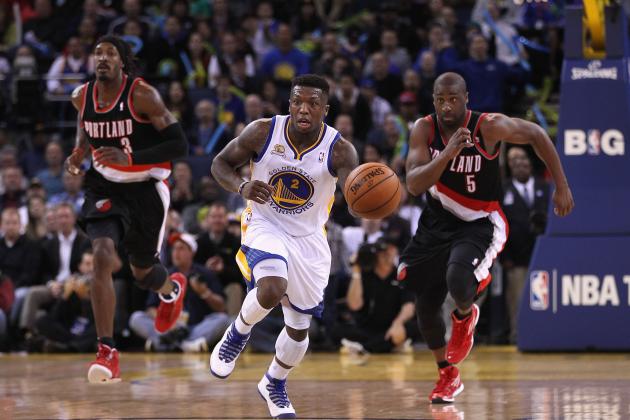 Ezra Shaw/Getty Images

Nate Robinson is a known commodity in the NBA, yet he remains unsigned at this point.
The Wizards are going to be the type of fast-paced team with which Robinson thrives. They will be scoring a lot of points with that offense, and Robinson would fit nicely into a reserve role behind John Wall and Bradley Beal.
Robinson scored more than 11 points and dished 4.5 assists per game last year, mostly coming off the bench for Golden State.