WWE: 5 Stars of the Week (week Ending 28th July)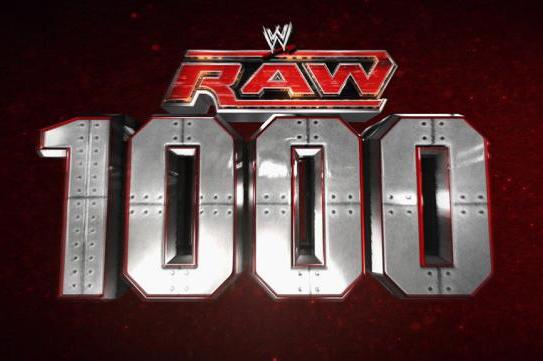 Image courtesy of guysnation.com
It's time for this week's edition of my WWE "Stars of the Week."
You know the drill by now.
I pick the five people, matches or confrontations that impressed me most on WWE TV this week.
These moments are my opinion, which doesn't make them right or wrong; however, I've not missed anyone or left anything out.
For one week only, my five stars of the week are going to come from the Raw 1000 show this past Monday because nothing excited me from SmackDown this week.
This week's top five won't just be made up of the returning legends who appeared on Raw, because it'd be too easy to do that.
It'll be a mix of the five best returning and current superstars that I loved watching this past week.
Last week's top five included Heath Slater, Dolph Ziggler, AJ and Chris Jericho among others.
As always, feel free to leave your own five "Stars of the Week" in the comments section below.
Without any further ado, let's get to it!
Begin Slideshow

»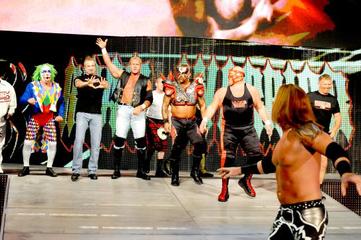 Image courtesy of wwe.com
Just hanging in my top five this week is the One Man Band (Baby!), Heath Slater.
Over the last six weeks or so, there's been a new "Slater Hater," or legend, appearing every week that Slater puts over.
This week was no different.
Lita reappeared in the ring for the first time in years and went over Slater in a No Disqualification, No Count-Out match.
She wasn't alone, though, as she brought protection in the form of the APA.
Obviously, Lita won, but after the match, Slater sold JBL's "Clothesline from Hell" like it was the most devastating move ever.
Hopefully, there's a payoff for Heath at the end of this, because he's selling like a demon right now.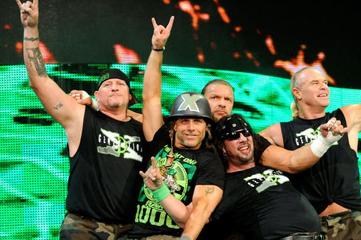 Image courtesy of wwe.com
I'm not gonna lie to you.
When DX reunited on Raw last Monday, I felt like I was a teenager again.
Sure, we've seen HHH and Shawn Michaels do their shtick over the last few years, but when the New Age Outlaws and X-Pac came out to join them when Raw kicked off, I jumped off my couch and cheered!
If I was being really picky, the only thing that I wasn't happy about was that the Outlaws didn't come out to their own music.
If we'd heard "Oh You Didn't Know?" this segment would have been pretty much perfect.
Damien Sandow also got a great rub just by being in the ring with DX and I reckon he'll benefit from that interaction with one of the greatest factions of all time.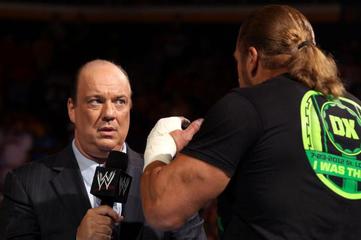 Image courtesy of wwe.com
We've known for a couple of months now that WWE was heading towards a Brock Lesnar and Triple H feud for Summerslam.
But if there's one man who actually makes me want to watch this feud, it's Paul Heyman.
Heyman is fantastic at making you want to see him get his ass kicked.
He just acts like what I'd call an "old-school heel."
He's a bit like WWE Hall of Famer Bobby Heenan in a lot of ways.
Heyman's interaction with HHH and Stephanie McMahon this week made me more interested in Lesnar than I've been since he came back.
For Lesnar's sake, I hope Heyman can stick with him throughout the rest of his run, because without him, will anybody care about Lesnar's remaining feuds?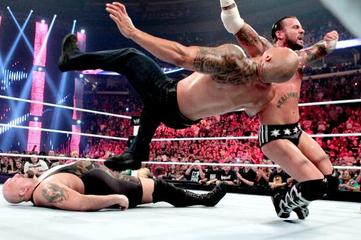 Image courtesy of wwe.com
For my money, the most shocking moment on Raw was CM Punk clotheslining The Rock before he could hit Big Show with The People's Elbow.
Let's get one thing straight: the only way WWE could have "turned Punk heel" was for him to take out The Rock.
If he'd done the same thing to Cena, he'd have gotten a huge babyface reaction.
I've got two questions about this "turn," though.
The first one is, did Punk actually ever "turn" face?
When he dropped the pipebomb last June, a lot of fans connected with Punk because he told the truth.
It wasn't like WWE went out of its way to turn Punk into the all-American good guy.
The second question is that if Punk is now actually a heel, who's he going to feud with?
John Cena is the biggest babyface in the WWE, but once their feud is done, who can Punk feud with?
Maybe they can bring Randy Orton back over to Raw and do that, but that move leaves SmackDown with a huge void.
If this had happened on any other week, Punk would be my "Star of the Week," but there's one man who deserves it just a little bit more.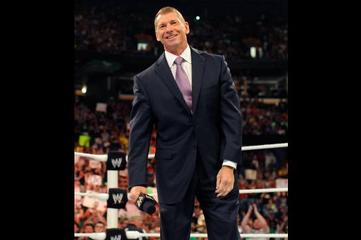 Image courtesy of wwe.com
It might be a bit of a cop-out, but this week, I have to make Vince McMahon my "Star of the Week."
The growth of the WWE since Vince took over has been staggering.
He's gone from running what was effectively a regional promotion in the early 1980s to an international juggernaut in 30 years.
Whether it's creating WrestleMania or turning Raw into a staple of Monday night TV across the world or being one of the greatest heel characters in wrestling history, Vince McMahon deserves a ton of credit.
I bet everyone in their mid-20s and older "marked out" a little bit when Vince took the mic this week and, in a way that only he can, welcomed everyone to Raw!
Simply put, without Vince's vision, we wouldn't have been celebrating the 1,000th episode of Raw last Monday.
That's why I have to make him my "Star of the Week."