Spain vs. Honduras: Olympic Men's Soccer Live Score, Highlights, Stats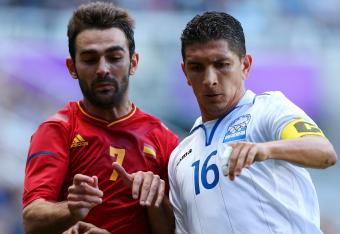 Stanley Chou/Getty Images
2012 London Summer Olympics, Men's Tournament, Group C
Spain 0-0 Honduras (kick-off 2:45 p.m. ET, Sunday, July 29, 2012)
Lineups:
Spain: De Gea; Montoya, Botia, Dominguez, Alba; Javi Martinez, Koke; Isco, Mata, Muniain; Adriano.
Honduras: Mendoza; Crisanto, Figueroa, Leveron, Velasquez; Peralta, Martinez, Najar, Espinoza; Garrido, Bengtson.
That's it for this live blog, thanks for joining us. Please check my profile in a couple of hours for post-match analysis. Until then, any questions or comments, hit me up on Twitter:
You have to feel sorry for Spain, having created so many chances in the final 20 minutes of the game, but the intensity was definitely missing from the team in the first-half and early second-half. Football is a 90 minute game, not a 20 minute one, and even though they deserved a penalty, that shouldn't be what bails you out against a team you're supposed to easily dispatch.
Honduras will be proud of themselves, having performed admirably and shown why and how they kept the United States from qualifying for the 2012 Olympics. Bengtson and Espinoza looked terrific, but it was definitely a team effort, with Crisanto turning on a bit of style at the end of the game.
Japan are through after defeating Morocco, while Spain are out after losing their second game. Morocco still has a small chance of progressing if they can further humiliate an already-humiliated Spain, while a draw for Honduras vs Japan will be enough to ensure progression to the knockout rounds regardless of the result of Morocco vs. Spain
FULL-TIME: SPAIN 0, HONDURAS 1!
On the final play of the game, every Spanish player, including David de Gea, goes up front, but the cross is poorly hit and sails over most of Spain's players and out of bounds. That's the game!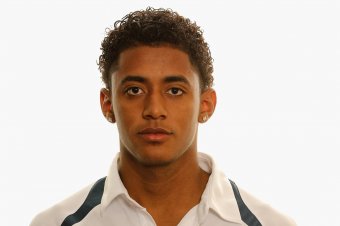 Jeff J Mitchell/Getty Images
Quite an interesting sequence towards the end of the game here.
Honduras play some pretty passes to get into Spain's half, actually manage to get into Spain's box. Lozano gets off a very weak shot, but it takes a slight touch off a Spanish defender which David de Gea doesn't notice, giving Honduras a corner.
Honduras kill time beautifully off the corner, keeping the ball from numerous Spanish defenders, but are eventually dispossessed.
Honduras are killing time now, going for the corner flag whenever they get the ball. On this occasion, the tactic works, as they draw a foul and proceed to kill at least a minute of time.
STONE-COLD PENALTY!
A cross finds Rodrigo in the box, and he is brought down, but the referee doesn't give it! Spain's players are rightly outraged, and surround the referee!
Wouldn't be surprised if he was a red card here soon...just not Spain's day today.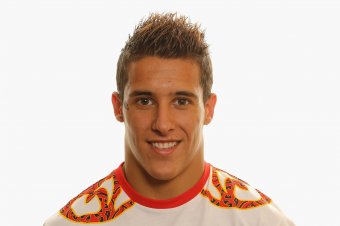 Jeff J Mitchell/Getty Images
85th minute—Shot from distance for Tello. It was a decent chance, but not as dangerous as the numerous Spain opportunities we've seen in the last few minutes.
Non-stop attack from the Spaniards now, who really deserve a goal.
82nd minute—ANOTHER SHOT STOPPED BY THE UPPER POST FOR SPAIN!
An excellent run by Juan Mata practically tears open Honduras' defense, and he finds Juan Alba open on the left flank. Alba elects to cross the ball, with Rodrigo and another Spanish player both running into the box.
It's well-weighted, but Rodrigo can't get it down and it hits the post. Unfortunate there, if he'd left it for the better positioned Spanish attacker behind him it probably would've gone in. In his position, it was always going to be hard to adjust.
78th minute—Adrian and Muniain with opportunities to score!
Rodrigo takes the ball out left, drawing the goalkeeper out in the process, but his flick doesn't get above Mendoza. Muniain follows up, and looks to have a clear shot on goal, but he moves the ball onto his preferred foot, giving Mendoza the opportunity to recover and grab it.
Muniain is frustrated when Mendoza takes some time on the grab, and is given a yellow card for his actions.
Only 15 minutes to go for Spain to get something from this game and keep themselves alive in the 2012 Olympics. Can the pre-tournament favorites do it, or will they face the ignominy of being one of the first teams eliminated?
Substition:
Espinoza, who's been terrific for Honduras today, is taken off Peralta.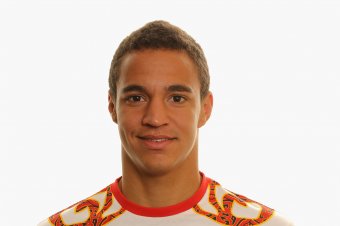 Jeff J Mitchell/Getty Images
71st minute—Shot after shot from Spain now!
Spain are really piling up the pressure, but so far Honduras' defense has stood resolute, making block after block, and clearing header after clearing header.
And there, after a good header by Rodrigo, Mendoza extends excellently it keep it out! Heroic efforts all around by Honduras, who know that this game could ensure their progression to the knockout rounds, or be very helpful in getting them there.
66th minute—SPAIN CHANCE FROM MUNIAIN!
Muniain takes a shot in a good amount of space, and it's well-taken, but Spain can not capitalize on the number of bounces and deflections it takes in the box, and it is cleared.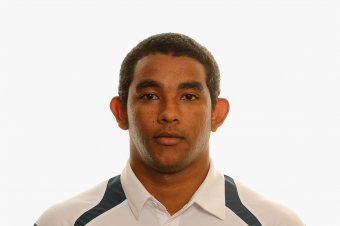 Jeff J Mitchell/Getty Images
After walking around a bit and killing some time, Mendoza (Honduras' keeper) clears himself to resume the game.
Meanwhile, more subs: Rodrigo, a forward, comes on for Isco, to give Spain even more offense.
62nd minute—We've seen very little of Iker Muniain in this game, but he earns Spain a corner, which is quickly taken and cleared by Honduras.
Spain aren't being given any space by Honduras to pass the ball around, and it's really hurting their game. At least they're finally showing a sense of urgency though.
Mendoza goes down hurt again, though this time it looked rather painful. Got up high to grab the cross, and didn't position himself well for the landing.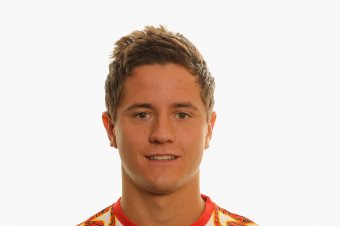 Jeff J Mitchell/Getty Images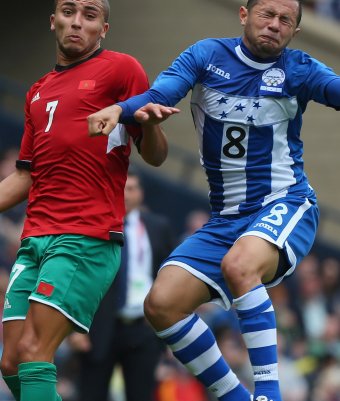 Stanley Chou/Getty Images
Some substitions to report for you:
Jorge Koke came off at half-time for Ander Herrera, who is a more attack-minded midfielder.
And now, Andy Najar has come off for Mejia, in what looks like a like-for-like substitution for me. Najar is known for his creativity though, hopefully Honduras won't regret subbing him out so early.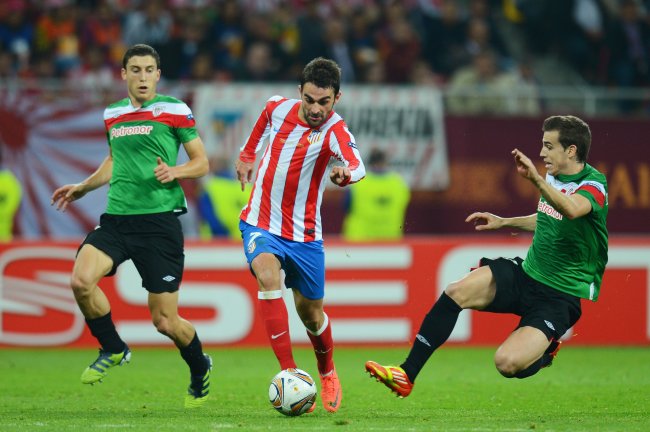 Shaun Botterill/Getty Images
55th minute—Two great goal-scoring chances for Adrian!
First, from the left, Adrian hits the ball, but it hits the top-post and goes back out. Then, Mata is played though on goal, and with just the goalie to beat, Adrian hits the ball directly at Mendoza.
Spain looking more dangerous...

Another golden tweet from Ives Galarcep, creator of SoccerbyIves.com and Fox Soccer columnist:
Espinoza OFF THE POST!!! He rockets a header off the left post on a great run forward. SO CLOSE. Espinoza has had a monster game today.

— Ives Galarcep (@SoccerByIves) July 29, 2012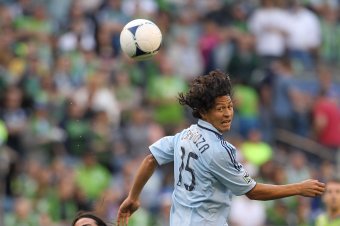 Otto Greule Jr/Getty Images
51st minute—ALMOST A GOAL FOR HONDURAS!
Honduras almost expose Spain the same way they did in the first half with a cross and a header. Unfortunately for Honduras, Espinoza's header hits the post, but they were almost dead and buried there!
On the counter, Spain get a corner, but nothing comes of it.
HALFTIME—Spain 0, Honduras 1!
Could Spain be set to be dumped out of the Olympics after another poor performance? They have 45 minutes to redeem themselves in the second half; stay tuned!
46th minute—ANOTHER CHANCE FOR MATA!
Martin Montoya once again attacks down the right flank for Spain, and his cross is deflected to land at Isco's feet. Isco perfectly sets up Mata for a strike from just inside the box, and the shot goes just wide of the bottom right post.
Mata is getting all of Spain's chances, and surely he has to realize sooner or later that he'll need to score for Spain to succeed.
Alright, crappy streams are starting to really get on my nerve. Makes it hard to live blog this game.
It's too bad the game's as choppy as my streams, so the bits of action I'm able to watch themselves are fairly choppy and meaningless.
41st minute—Good running down the right flank by Martin Montoya earns Spain a corner, but nothing comes of it.
Spain's play is really lacking fluidity so far.
Someone has been stretchered off for Honduras after a hard Spanish tackle. More info to come when the name is available.
This article is
What is the duplicate article?
Why is this article offensive?
Where is this article plagiarized from?
Why is this article poorly edited?