Shogun vs Vera: Preview, Odds and Predictions for UFC on FOX 4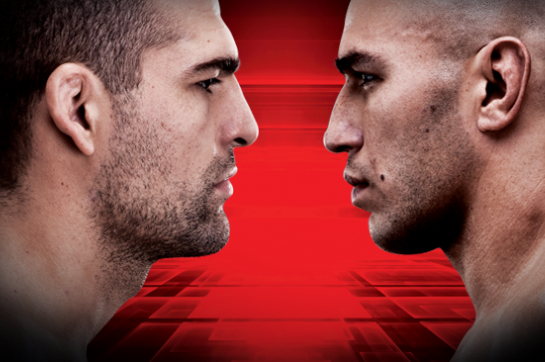 Courtesy of FUEL TV
The UFC returns to FOX on Saturday night for UFC on FOX: Shogun vs Vera. Although the main card has been shuffled due to injuries, fight fans can look forward to an exciting night of fights that are both relevant and entertaining.
The main event could determine the No. 1 contender for the UFC light-heavyweight championship. Former champion Mauricio "Shogun" Rua will do battle with Brandon Vera in a contest that UFC.com is calling "a five-round light heavyweight battle between two of the best Muay Thai strikers in the game."
Lyoto Machida and Ryan Bader will do battle in the evening's co-main event. With Dana White's announcement that the light-heavyweight who wins most impressively will get a title shot, you had better believe that these stars will be looking to make a splash for the man in charge.
The other main card fights should offer plenty of action. In the opening bout on the FOX portion of the event, Ultimate Fighter contestants collide when DaMarques Johnson welcomes back fan-favorite Mike Swick after a 30-month layoff. After that, Jamie Varner will attempt to score his second upset in as many appearances when he takes on submission-machine Joe Lauzon.
Here are the previews, odds and predictions for the UFC on Fox 4 main card.
Begin Slideshow

»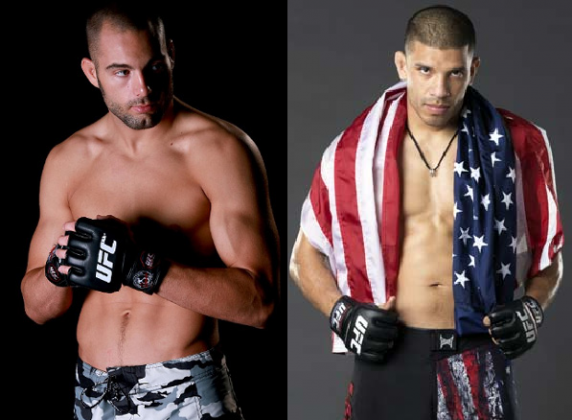 The main card of UFC on FOX 4 kicks off with the return of Mike Swick.
Swick has been absent from our televisions since a February 2010 loss to Paulo Thiago. Prior to that fight, Quick had put together a 4-1 record in the welterweight division and was looking for his 10th win in the UFC.
The man standing across the cage will be Ultimate Fighter season nine runner-up DaMarques Johnson. Unable to put together much momentum, Johnson is 4-4 in the UFC, and is coming off of an April loss to John Maguire.
Betting Odds: Swick (-230) over Johnson (+180) www.bovada.lv
Prediction: The biggest factor going into this fight is the ridiculous layoff that Swick has been forced to endure. With a seemingly endless string of injuries, the AKA fighter is going to be very excited to finally get back in the cage.
Will that excitement cause Swick to lose his focus? Doubtful. And with excellent training partners like Jon Fitch and Josh Koscheck to knock the ring rust off during sparring sessions, I expect to see Swick come back in great form. Johnson is a low-ranked opponent designed to get Swick back in the win column, and the former lightweight will live up to his nickname and finish this one "Quick"ly.
Mike Swick wins via TKO in the first round.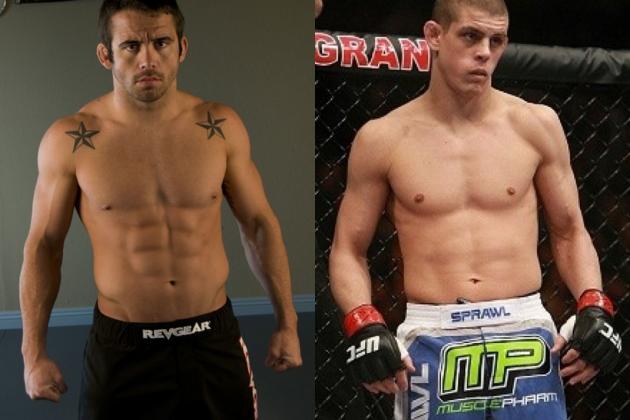 Jamie Varner shocked the MMA world when he pummeled undefeated lightweight Edson Barboza with a startling standup game at UFC 146. A former WEC champion, Varner's contract was not picked up by the UFC, as he was winless in his final four WEC appearances.
Varner will meet Joe Lauzon, who fell victim to Anthony Pettis' devastating strikes in February. The head kick KO dropped J-Lau's record in the UFC to 8-4, and was his third loss in six fights.
It is unusual that Joe Silva pairs a fighter coming off of a win against one who is coming off of a loss. However, this fight was originally Lauzon vs. Terry Etim. Jamie Varner agreed to replace the injured Etim in late June.
Betting Odds: Lauzon (-130) over Varner (EVEN) www.bovada.lv
Prediction: Of Varner's six losses, three of them have come by way of submission, which just happens to be Lauzon's strongest asset in the cage. However, he has power in his hands and can keep J-Lau guessing by threatening for a takedown.
Lauzon has dangerous hands, as Melvin Guillard and Jens Pulver will tell you. Pair that with his perilous ground game, and he is the bigger all-around threat in this contest. However, Varner is hungry and wants to stay in the Octagon. This fight will be a close affair that likely comes down to how well Varner mixes up his attacks.
Jamie Varner wins by TKO in the third round.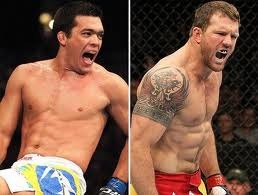 The co-main event of the evening features a former champion doing battle with a surging contender. Dana White's announced that whoever wins most impressively between this bout and co-main event would get a title shot, so both competitors are gearing up for war.
Lyoto Machida holds a spectacular record of 17-3, and all losses have come at the hands of world champions. This will be his first showing since being on the wrong end of a standing guillotine choke with Jon Jones. Although we are no longer in the Machida Era, there is no question that he is a threat to any man on the roster.
Ryan Bader is coming off of the biggest win of his career. In February, the wrestler from Arizona State bested Quinton "Rampage" Jackson in a three round affair. Bader defeated Machida's training partner Antonio Minotoro Nogueira at UFC 119.
Betting Odds: Machida (-335) over Bader (+255) at www.bovada.lv
Prediction: Machida has the benefit of training at Black House. Considering that Anderson Silva spent the last month prepping for a strong wrestler, I expect to see Machida well-prepared for the takedowns of ASU's finest.
If Bader can work this fight to the ground, he has a decent shot of pulling off the upset. I certainly wouldn't bet on Machida at those odds. However, Machida is a member of the UFC elite for a reason. The Dragon should be able to finish Bader before the final bell sounds.
Lyoto Machida wins by KO in the second round.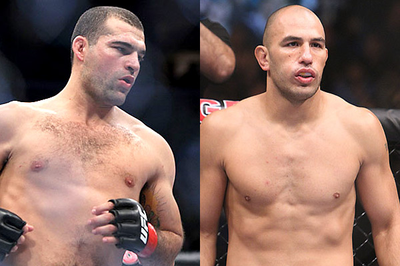 The main event sees the return of Shogun Rua, who is coming off of a razor-thin loss to Dan Henderson back in October. The battle was universally acclaimed as a Fight of the Year candidate that is one of the best in the history of the sport.
Shogun has munched on a steady diet of world champions since 2007, and has had significant success. Aside from a bad decision to Lyoto Machida and the Hendo fight, Shogun is 5-2 in his dances with title holders.
Brandon Vera was once thought of as a can't-miss prospect who could win world titles in two weight classes. After putting together a mediocre record of 4-3 (1) since dropping to light-heavyweight, it was a shocker to many to see that The Truth might earn a title shot with an impressive victory this weekend.
Betting Odds: Rua (-365) over Vera (+275) at www.bovada.lv
Prediction: Vera might as well be viewed as a less talented version of Shogun. His striking isn't as crisp, his ground game isn't as evolved and he doesn't have the quality training partners nor main event experience to pull this off.
Shogun has fought and knocked out better strikers than Vera. As long as the PRIDE GP winner arrives in the proper mindset, and doesn't break or tear anything during this fight, he should pick up the KO victory.
Shogun Rua wins by KO in the first round.