20 MLB Players Past and Present Who We'd Love to See Launch Acting Careers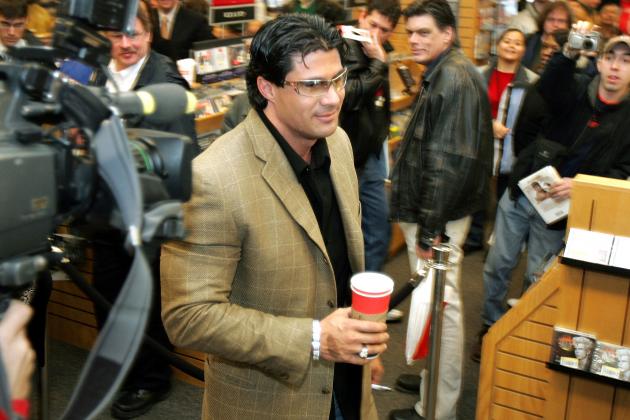 Tim Boyle/Getty Images

What does a ballplayer do after his time in the majors is done? Many become analysts, some just go back to regular life, but for others, a career in acting makes sense.
We have seen this in the past. After all, John Beradino is probably much more known for his stint on General Hospital than his 11-year major league career, which included a World Series ring.
While few make such a seamless transition, there are those who have the flair to make such a leap.
Here are some of them, which include some that have partially made the jump already thanks to reality television.
Begin Slideshow

»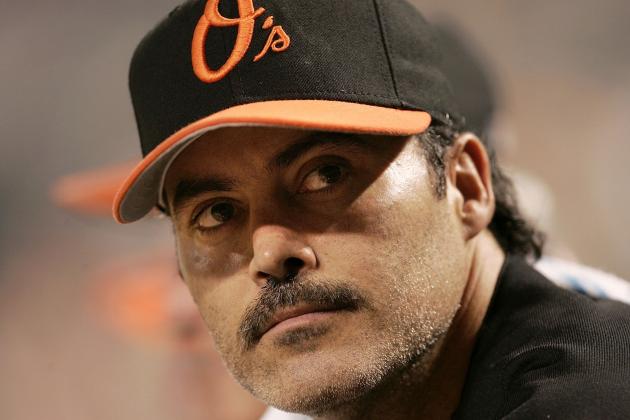 Win McNamee/Getty Images

During the 2005 congressional hearings, it didn't seem like we got straight answers. Mark McGwire talked about not thinking about the past, but Rafael Palmeiro adamantly stated that he never took steroids, and of anyone on the panel, I believed him.
Of course, he tested positive a short time later, and for me, that was the catalyst of not believing anyone on that front. Still, he had some acting chops to lie that clearly look believable, so going that route makes sense for him.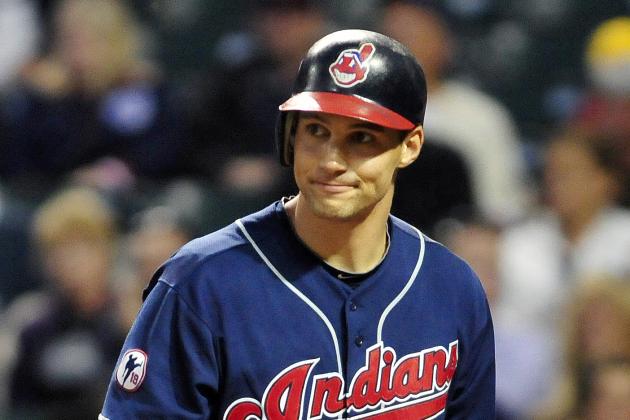 Jason Miller/Getty Images

In Cleveland, the men may have had various Indians who were their favorite player, but the women were always fairly unanimous. Grady Sizemore has had a cult following here, even in spite of his injuries.
All Hollywood has to do is put him in a romantic comedy, and people will go see it. He has a good look for that, and he's already a hit with the ladies.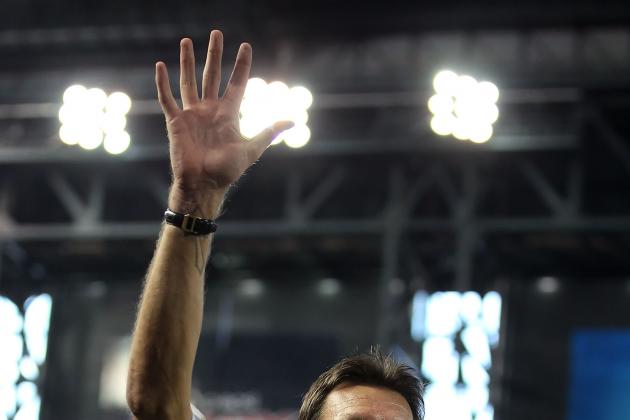 Christian Petersen/Getty Images

At 6'10", Randy Johnson is a big guy and not someone who would exactly have a starring role. That being said, he had a fearsome look throughout his career, and he could use that exact same look on the big screen.
He's a rare person on the list who would pull off both being on the hero's or villain's side, and I would certainly pay to see him being either.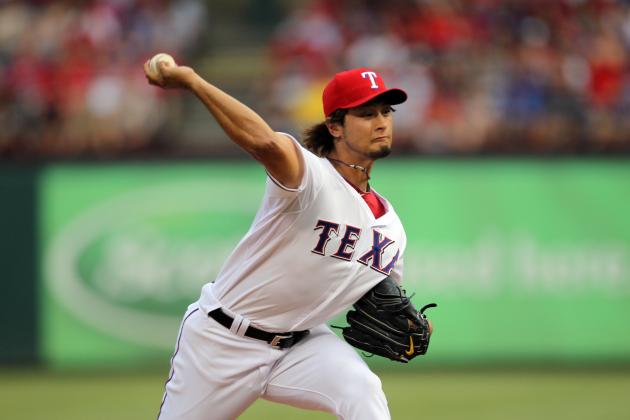 Layne Murdoch/Getty Images

Even before joining the Texas Rangers and making his way to the United States, Yu Darvish was a star in Japan, and after retiring from baseball, he could likely remain a star there.
He already loves the spotlight, and making the jump to an acting career would be a small one for him, especially if he were to do it over in Japan.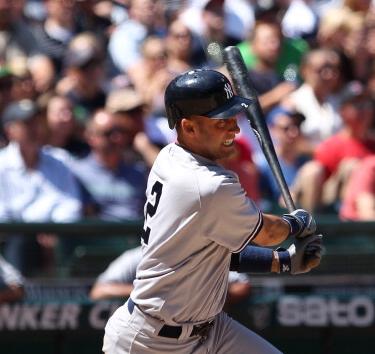 Otto Greule Jr/Getty Images

Derek Jeter seems like the type of person who would have been great no matter what. On the baseball diamond, he has 3,000 hits and will be in the Hall of Fame. Had he gone into acting, he would be a title character.
Jeter has that quintessential look that would probably nab him nearly as much money as he makes now. I'm sure most Yankee fans out there would love to see Jeter on the big screen after his retirement.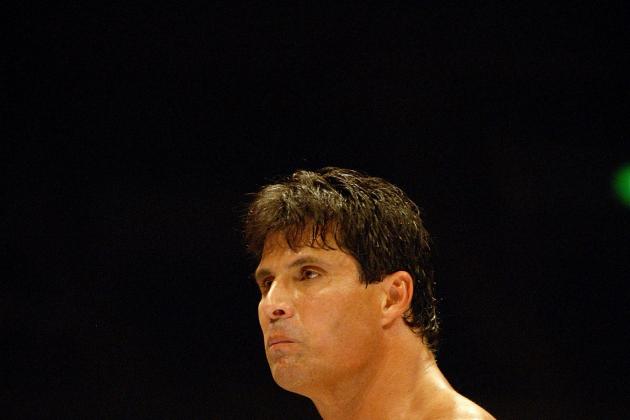 Getty Images/Getty Images

Jose Canseco is one of the big faces of the steroid era. As a result, the guy remains utterly ripped even now. Certainly, someone like him could have a role in an action movie without any difficulty.
He's made guest appearances on television and reality shows before, so he could easily make such a leap into acting, as he's just about there already.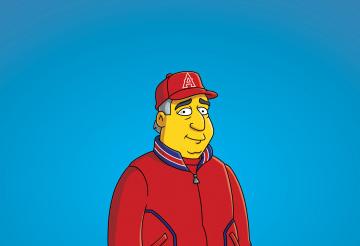 Credit: FOX
Current Angels manager Mike Scioscia already got his first taste of acting in a voice role for The Simpsons in two separate baseball episodes. It's a famous enough role that it became the namesake of a Dodgers blog.
He doesn't have to jump into acting full-time; he could easily just be a voice actor during the winter while remaining the Angels manager. He's shown he can turn a guest role into something big even when he's just playing himself.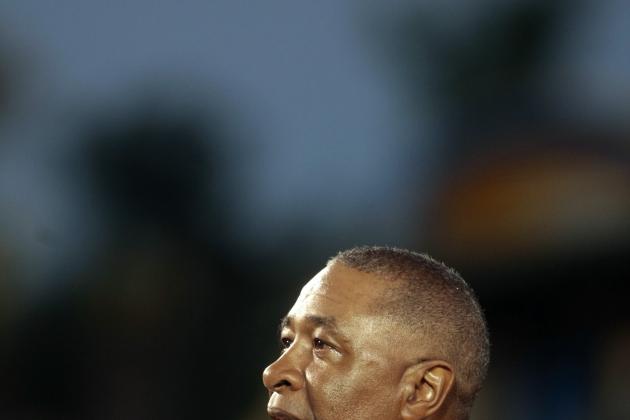 Dave Martin/Getty Images

Ozzie Smith was one of the greatest players to ever play the shortstop position, and his dazzling plays and flips lit up the stadium.
His charisma and personality could easily move to acting. He already guest-starred in The Simpsons episode "Homer at the Bat" with Scioscia and Canseco, so he's got the resume to go with his personality.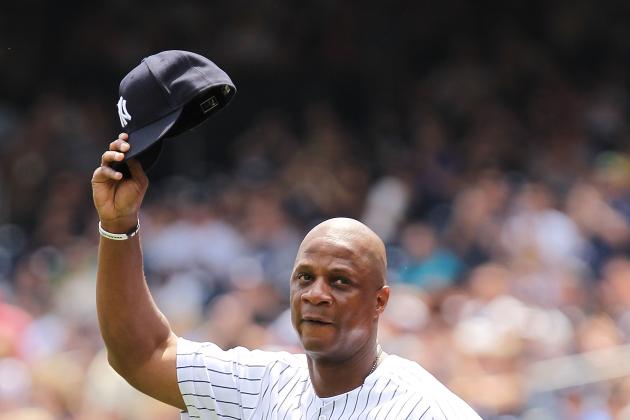 Al Bello/Getty Images

Yes, there's been a pattern with the last few players. Darryl Strawberry was another guest star in The Simpsons, though, on top of that, he has some reality television credits as well.
Strawberry does have an imposing presence, and he seems like someone who could play a variety of roles just based on what we have seen from him in his career, both on and off the diamond.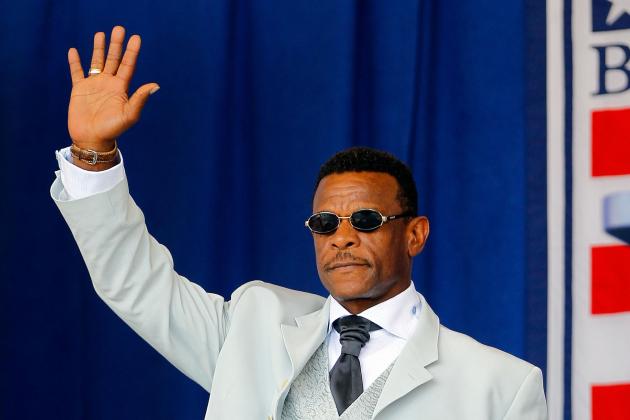 Jim McIsaac/Getty Images

Rickey Henderson was not only one of the greatest to ever play the game of baseball, but his persona on the field just made them that much more exciting to watch.
Henderson's personality is large enough that he would probably have to play him on television rather than getting acting roles, but if he were to get one, it would still be great to see.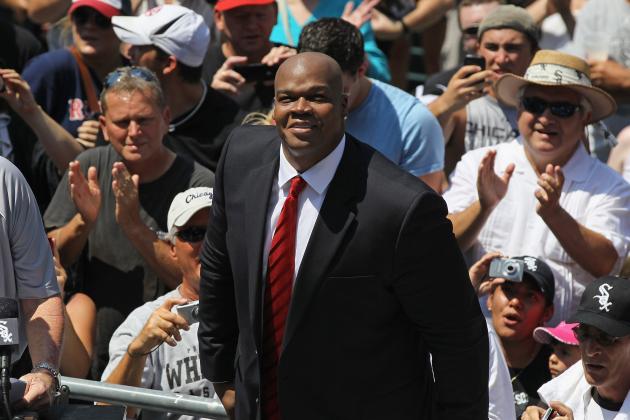 Jonathan Daniel/Getty Images

Frank Thomas has emerged from the steroid era as one of the few clean faces, and during his career, he showed great power. Past that, he also had a great deal of charisma.
The Big Hurt would look great on the big screen, and while he has done some advertising work, I know I would prefer seeing him beyond a 30-second window.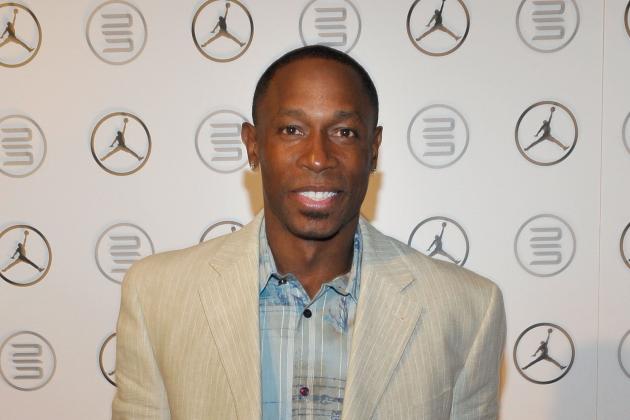 Charley Gallay/Getty Images

Kenny Lofton was a guy who was a fan favorite in Cleveland in the 1990s, and having the most charisma on a team that had Manny Ramirez is no small feat.
The long-time journeyman has his own production company, so he knows the inner workings of the business. As a result, he could do well in acting without much trouble, plus he seems like he could carry a role quite well.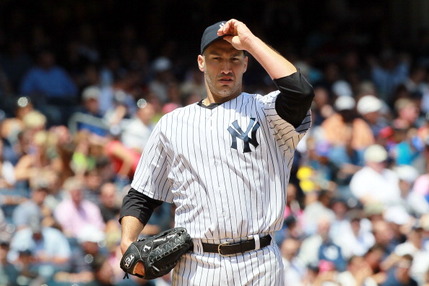 Jim McIsaac/Getty Images

Andy Pettitte has been a great pitcher over his major league career and is one of the top few pitchers to have that look when they're pitching. His staredown of an opposing batsmen certainly ranks in the top five all time.
That glare alone could get him some acting jobs. It probably wouldn't land him a starring role, but he has the look of someone who would do a great job in a supporting role.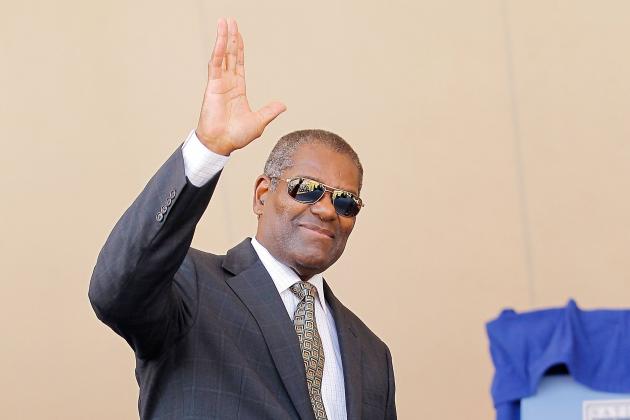 Jim McIsaac/Getty Images

While Pettitte's staredown was great, none can top Bob Gibson's. Gibson could rattle a batter before even throwing a pitch.
If he can do that, one can only imagine what he would do behind the camera. Perhaps, it wouldn't be quite as nice rehearsed rather than natural, but for Gibson, there's only one way for us to find out, and that's for him to do some acting.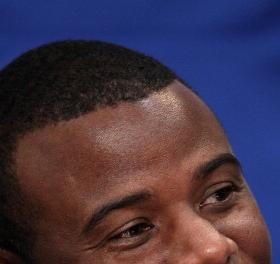 Doug Pensinger/Getty Images

I feel like I'm being repetitive saying this, but again, Ken Griffey Jr. just has the look of someone who would do great in the acting world.
He was already one of baseball's biggest names in the 1990s, and he seems comfortable enough with the media that making a foray into acting would probably be easy for him. The fact that he's very well-liked would help him a lot as well.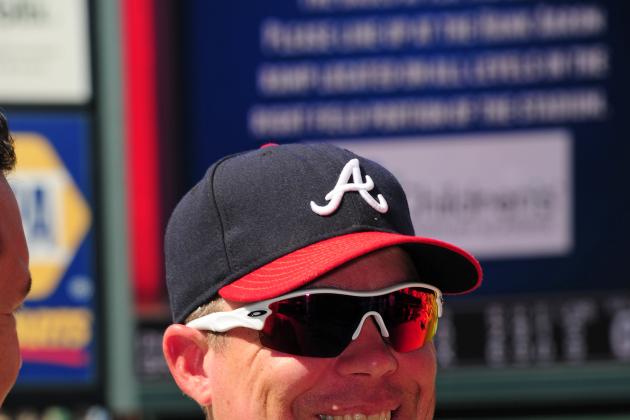 Scott Cunningham/Getty Images

The face of the Atlanta Braves, Chipper Jones, actually hasn't been someone who we have seen make a foray into acting, even though he has a natural presence and would do well on the big screen.
This one is more on gut feeling, since we haven't even seen him guest roles like we have for others. That's actually part of the reason I would love to see him; it's a jump that would feel more like a risk than it would with others.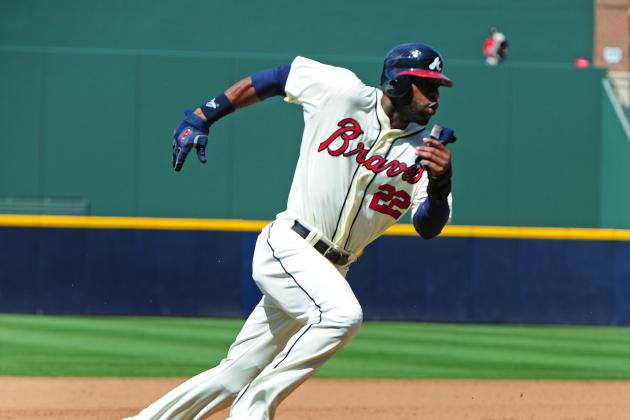 Scott Cunningham/Getty Images

The future of the Atlanta Braves may actually be much more likely to have a career in acting. Jason Heyward became a star in Atlanta almost immediately when he put on a uniform, and despite struggling, that fandom has remained.
Heyward has the charisma to be able to be a great actor, and should he be unable to bounce back to his rookie season, that would be a good path for him. If nothing else, he would have that cult following.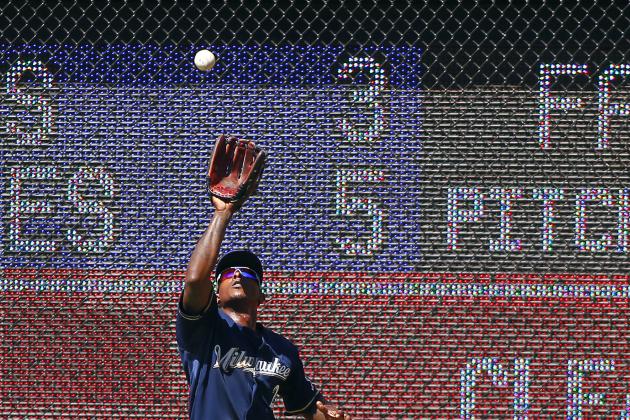 Rich Schultz/Getty Images

Nyjer Morgan, aka Tony Plush, is one of those players who's rather divisive. He was a fan favorite last year in Milwaukee and was, at times, in Pittsburgh, but fans of the Nationals have a much more negative opinion of him.
Being able to create such an attitude both ways when you're not a star shows me that he has what it takes to be great at acting. After all, just by getting that emotion out of a crowd, you're halfway there.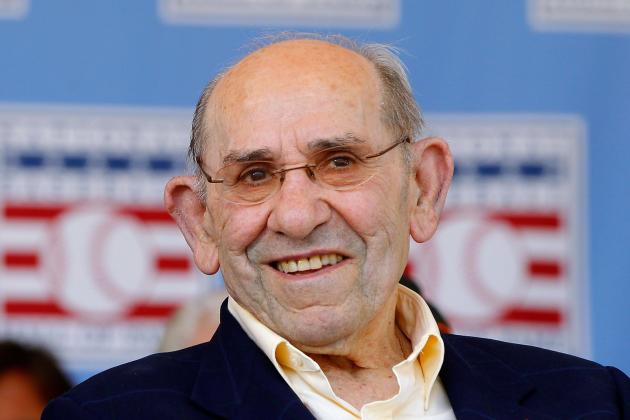 Jim McIsaac/Getty Images

Who wouldn't want to see Yogi Berra acting? His quotes are some of the most memorable ever spoken by an athlete, and just by playing himself, he could bring life to scenes.
This is a situation where I actually don't think giving him a general role would work. He would have to be in a movie or show as himself, but nonetheless, it would work very well, as long as he's able to just say whatever comes to mind.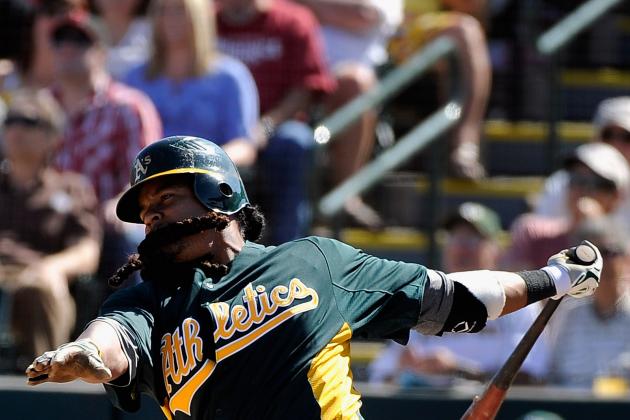 Kevork Djansezian/Getty Images

Forget people who should just go into acting, Manny Ramirez is one of a handful of people who I would watch a reality show he was a part of, and I'm hardly a fan of the genre.
Manny being Manny was one of the most enjoyable things to watch, though, it helped that he was an elite talent as well. Ramirez is simply someone who would bring life to his on-screen role without any direction—plain and simple.