London 2012 Medal Count: Countries Sure to Bring Home the Most Gold Medals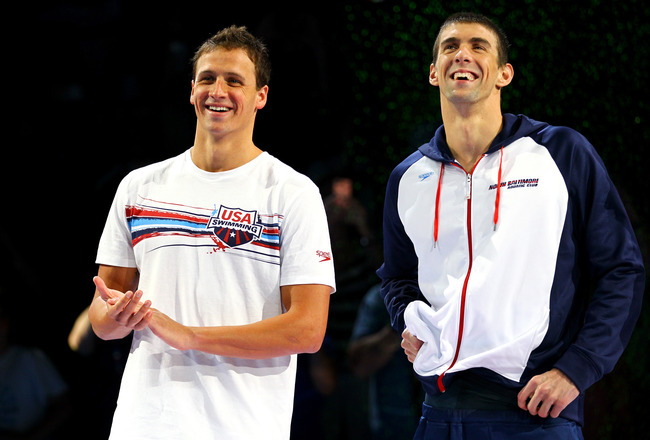 Al Bello/Getty Images
Now that the Olympics are underway, it's time to start thinking about the final medal counts.
China and the United States will be fighting for the most medals, but there are plenty of other medals to go around.
Predicting the amount of medals is a tough task, but here are 10 countries that are sure to find the podium.
10. Cuba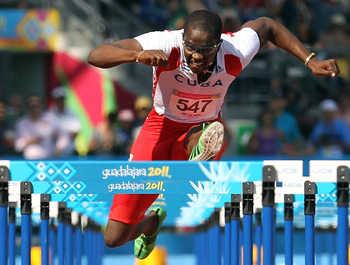 Maxx Wolfson/Getty Images
Cuba doesn't win a lot of gold medals, but they place in the top three fairly often.
Dayron Robles won one of the two golds for Cuba in 2008, and he's hoping to defend his 100-meter hurdles title.
He won gold in the same event at last year's Pan American Games, and he's looking to add to his Olympic legacy. At the very least, he will bring home a medal for his country.
9. Brazil
Julian Finney/Getty Images
Brazil only won 15 medals in Beijing, but they're looking to improve on that tally.
They were able to win three medals on Day 1. The men's football team is hoping to win their first-ever gold, and their attack looks lethal so far. And the women's team isn't too shabby, either.
Additionally, they should pick up some more medals in swimming and judo.
8. South Korea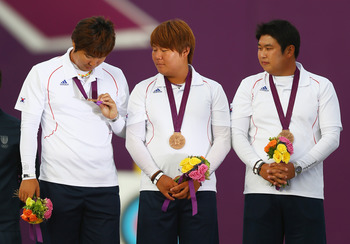 Paul Gilham/Getty Images
Even though the men's archery team was disappointed with bronze, it was one of many medals to come.
Between the two archery teams and Taekwondo, South Korea will rake up plenty of medals. The country won 31 in Beijing, and they should collect a similar amount this year.
7. France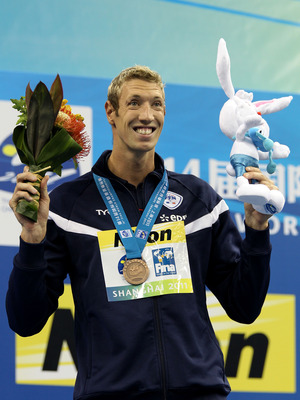 Clive Rose/Getty Images
France wins medals in seemingly every sport.
If their athletes perform well, they could sneak into the top five of the medal count. It's a long shot, but it's definitely possible.
France won 41 medals in Beijing, and that total shouldn't be a problem. If they win 55-plus medals, they will have overachieved.
6. Germany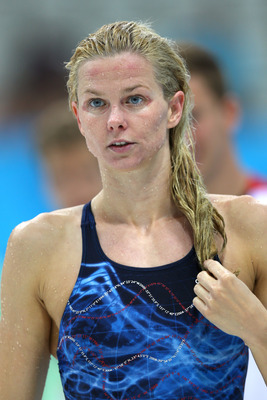 Clive Rose/Getty Images
Germany won the fifth-most gold medals in Beijing, and they are hoping to have a repeat performance.
The women are stars for Germany, but the men hold their own.
5. Australia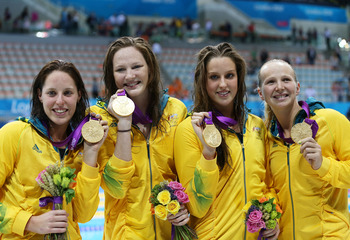 Clive Rose/Getty Images
Australia won the 46 medals in Beijing, which was good for fifth best.
Swimming takes center stage once again, as the Aussies hope to reassert themselves as the gold standard. The 4x100 women's freestyle team already locked up a gold medal, and the rest of the swimmers hope to follow suit.
The team is strong throughout, but swimming is where Australia racks up the medals.
4. Great Britain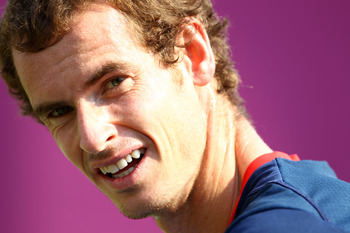 Clive Brunskill/Getty Images
The host nation usually sees a boost in the medal count, but it will be tough for Great Britain to climb into the top three.
There will be plenty of fans at all the biggest events, and the athletes will rise to the occasion. The team is deep, and they could win nearly 60 medals. That might be a lofty expectation, but it is definitely reasonable.
Be sure to keep track of the men's tennis singles. Andy Murray was very fun to watch at Wimbledon, and with a potential gold medal on the line, Murray could put on a legendary performance.
3. Russia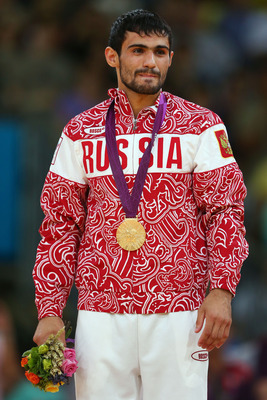 Alexander Hassenstein/Getty Images
Russia is pretty much locked in the third spot of the medal count.
They are strong enough to hold off any country below them, but they don't quite have enough great athletes to catch China or the United States. Consequently, the Russians will have to be content with a third-place finish.
Arsen Galstyan won their first medal of the Olympics, and the rest of his countrymen (and women) will follow suit. Russia will once again win the third-most medals in the Summer Olympics.
2. China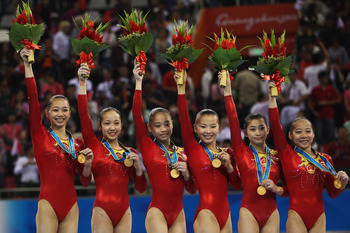 Hannah Johnston/Getty Images
China will challenge the United States for the most medals.
Some people are expecting the Chinese to surpass the USA, but that won't happen this year. The American team is simply too deep to lose the total medal race. Granted, China may win more gold medals (long shot), but they won't win more medals.
Being the host country in 2008 allowed China's medal count to skyrocket (up 37 from 2004). While they should still win approximately 85 medals, China won't be in the triple digits this year.
1. United States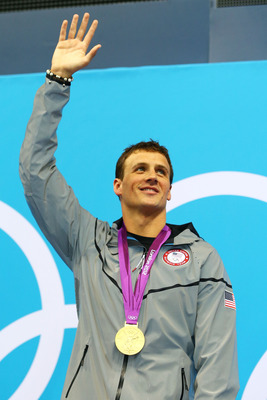 Al Bello/Getty Images
The United States will top the medal count.
They may not win the most golds, but the Americans have the deepest Olympic team in London. While they won't get eight medals from Michael Phelps this year, the team will still win plenty.
Ryan Lochte won the first gold medal for the U.S. It won't be his last.
The United States have loads of great athletes, and they will be put on display at another successful Summer Olympics.
Keep Reading