WWE News: Update on Chris Jericho's WWE Status After SummerSlam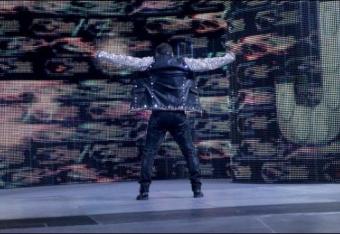 Courtesy WWE.com

Chris Jericho is by far one of the greatest wrestlers to ever step in the ring.
Not only has he managed to hold every WWE title there is, he is also the first nine-time Intercontinental champion.
Even with all of that, he has been just as successful outside of the ring. Not only has he been involved in several TV shows, but he is also the lead singer of a successful rock band.
Ultimately, Y2J has nothing left to prove, yet he still came back in 2012 to help put wrestlers over and give fans another run. However, since his return, many fans have been very critical about this run, as it was hyped at being "the end of the world as we know it".
Sadly, this return has yet to live up to the hype.
Although fans are happy to see him back, there has continually been a dark cloud looming overhead. Ultimately, most fans have been anticipating Jericho's WWE departure. Sadly, that time may be coming after SummerSlam.
WrestleZone.com is reporting:
WWE officials expect Chris Jericho to either be leaving the company or taking a hiatus after SummerSlam. He is not being advertised for any events following the PPV.
If this proves to be true, no one should give Jericho a hard time, as he did an outstanding job putting future and current WWE stars over. Let's face it, Jericho would better serve himself and his family if he were to walk away sooner than later. We have witnessed what happens to wrestlers that hang on too long.
In the end, Fozzy is becoming more popular and Jericho is becoming just as known for his music as he is wrestling. And we as fans need to respect whatever path he chooses. Especially considering, we have a library of amazing matches that we can watch for years to come.
Ultimately, we have about a month to see if this comes to fruition, until then we are stuck with speculation.
This article is
What is the duplicate article?
Why is this article offensive?
Where is this article plagiarized from?
Why is this article poorly edited?