2012 Olympics: 10 Coolest Photos from First Day of Summer Games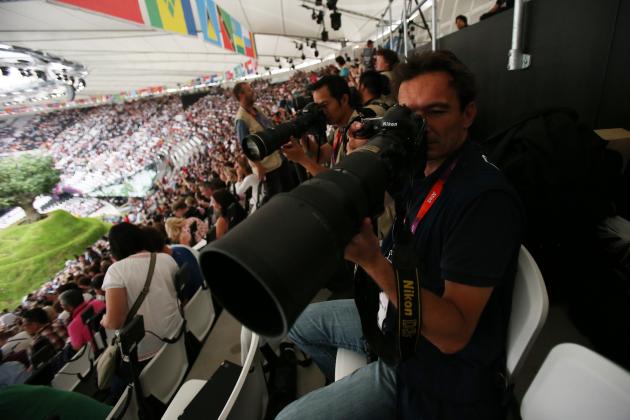 Ronald Martinez/Getty Images

Camera lenses larger than most female gymnasts are all over London right now, snapping away to catch the first glimpse of Olympic action.
Camera technology is amazing nowadays. While some photos just look cool, others tell a story; Day 1 provided big disappointments and surprising triumphs.
Here are the 10 best shots from the first day...
Begin Slideshow

»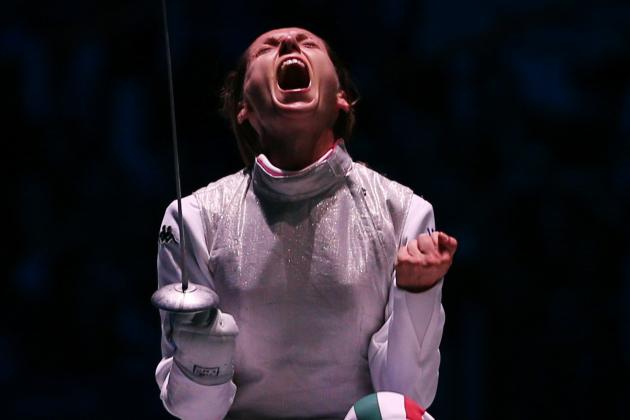 Hannah Johnston/Getty Images

Italian fencer Elisa Di Francisca celebrates after winning gold in the women's individual foil.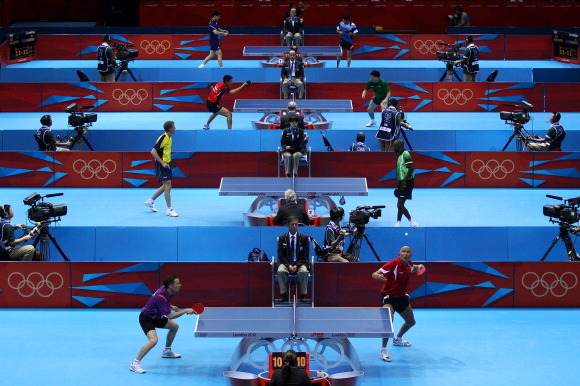 Feng Li/Getty Images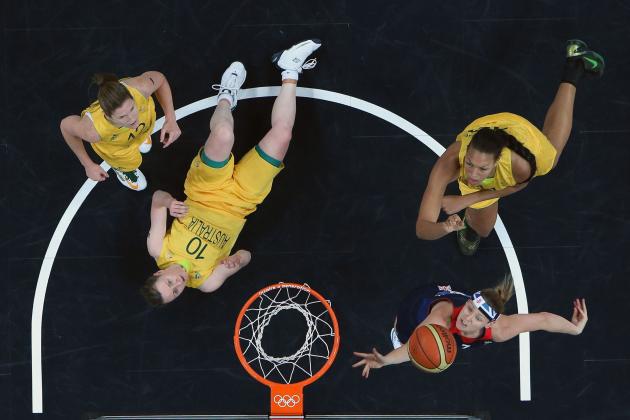 Richard Heathcote/Getty Images

Gotta love this camera angle. Team Great Britain playing heavily favored Australia.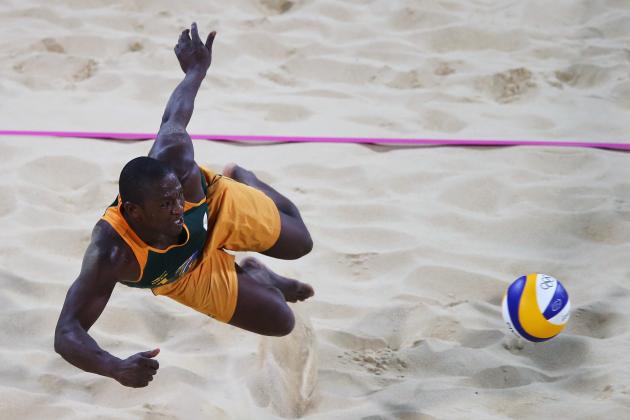 Ryan Pierse/Getty Images

Freedom Chiya of South Africa tried desperately to get to this attack from the United States' Jake Gibb and Sean Rosenthal in the beach-volleyball opener for both teams.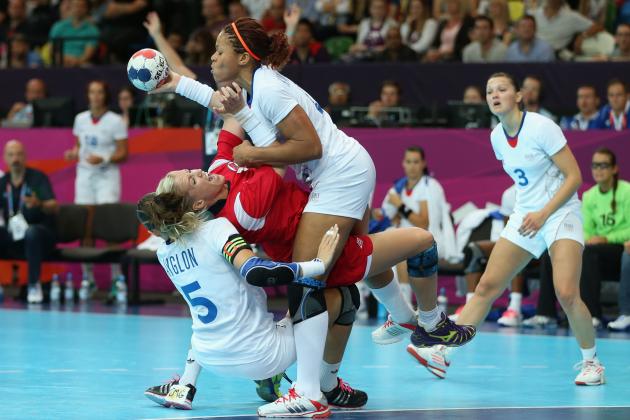 Jeff Gross/Getty Images

Don't know how handball works?
Join the club.
It does, however, produce some great pictures. Check out this pileup in a match between Norway and France. That's gonna leave a mark.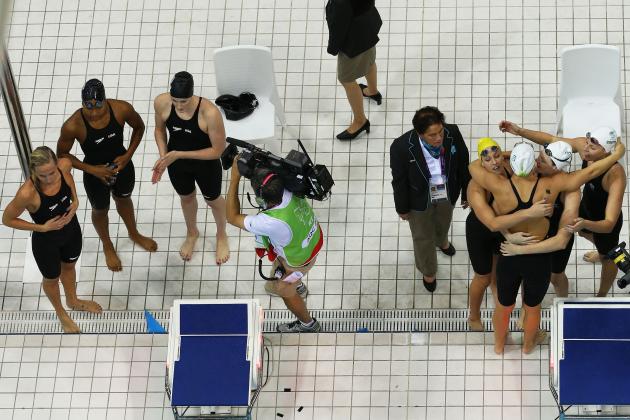 Chris McGrath/Getty Images

In a stark contrast between two lanes, the Australian women's 4x100-meter-freestyle-relay team celebrates a gold medal, while the U.S. looks disappointed after earning bronze.
The Americans led at the halfway point, but faded down the stretch in what was an overall disappointing day at the pool for the Stars and Stripes.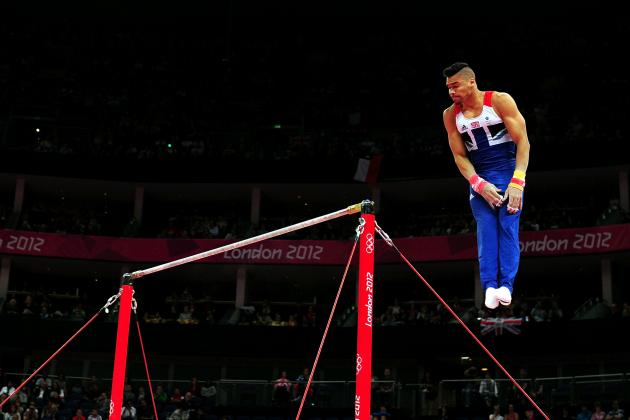 Mike Hewitt/Getty Images

Louis Smith of Great Britain takes a look back at the bar as he soars through the air.
Comment with your best caption idea for this picture.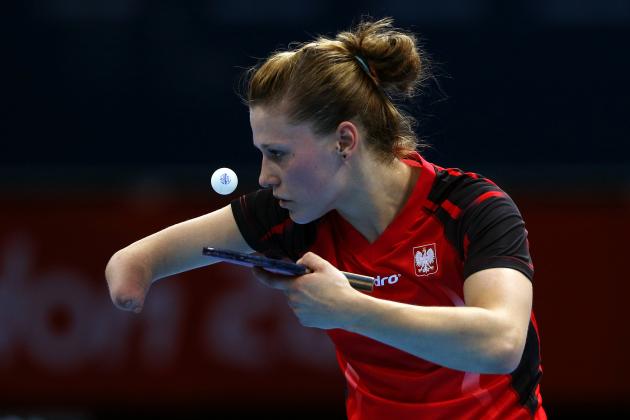 Feng Li/Getty Images

Polish table-tennis player Natalia Partyka has one hand, but it didn't stop her from winning her second-round match against Mie Skov of Denmark.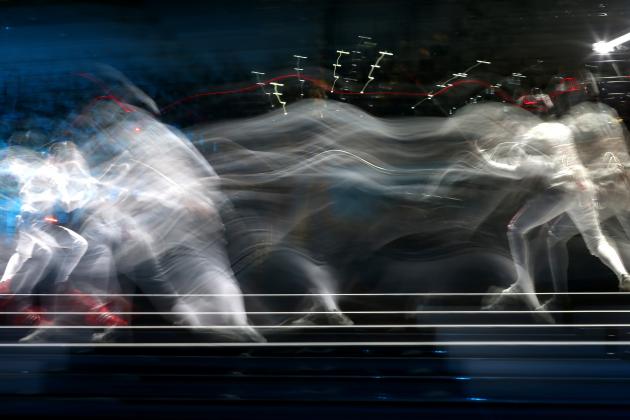 Alexander Hassenstein/Getty Images

More fencing?
Yes, because this picture is awesome. You really get a sense of how fast this sport is.
Clive Rose/Getty Images

The story of the day is Michael Phelps' disastrous 400-meter IM showing, in which he took fourth place. His rival, Ryan Lochte, won gold.
Phelps is confused. His coach, Bob Bowman, is baffled. His fans are nervous as heck.
Will these be the Olympics where Phelps completely flops? The look on his face shows that he's asking himself that exact question.