London 2012 Olympics: Power Ranking the Biggest Names to Watch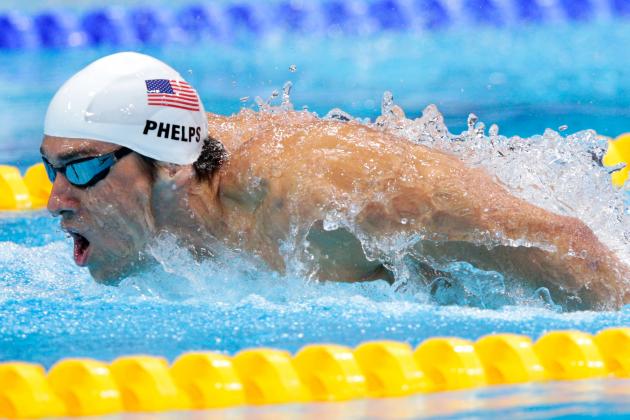 Adam Pretty/Getty Images

The 2012 Summer Olympics kicked off last night with a wonderful opening ceremony held at London's Olympic Stadium. This year's Games of the 30th Olympiad mark the third time that London has hosted the games—a record for a host city—and with a plethora of intriguing storylines, these Olympics are certain to be memorable.
World records are certain to be broken, medal favorites will fall flat, and unexpected heroes will emerge to gain individual notoriety while simultaneously representing their home countries proudly.
As the Summer Olympics officially got underway early this morning with the Women's 10m Air Rifle qualifying, here is a power ranking of the top 31 names to watch over the next 16 days.
Begin Slideshow

»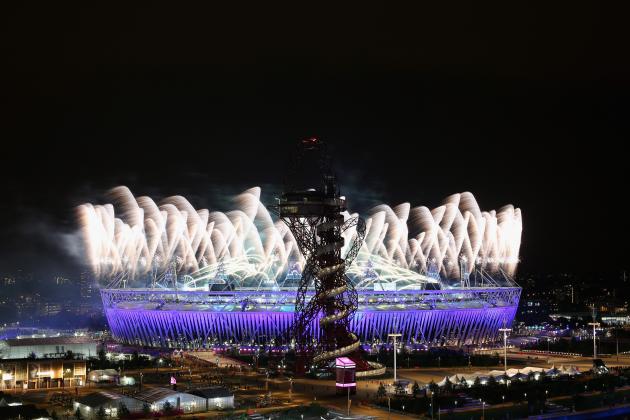 Clive Brunskill/Getty Images

London is hosting the Olympic Games for the third time in the 153-year history of the games, which began in 1859. If the opening ceremonies were any indication, the city formerly known as "The Big Smoke" is poised to make this one of the most spectacular Olympics yet.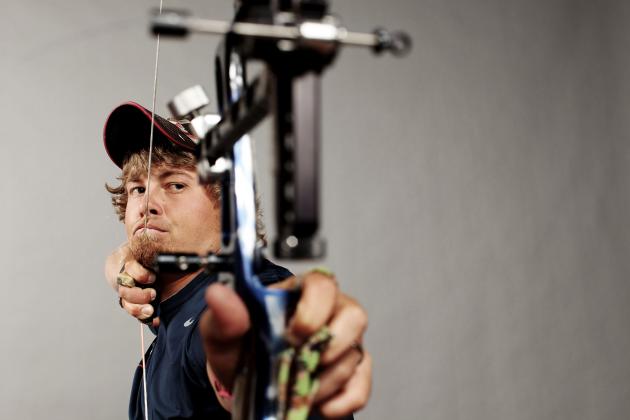 Nick Laham/Getty Images

Brady Ellison has been the world's No. 1-ranked archer in men's recurve since 2010. The 23-year-old Arizona native will be out to win his first Olympic gold—and first Olympic medal overall—but he'll have to defeat two-time defending gold medalist Im Dong-Hyun to solidify his standing as the world's best.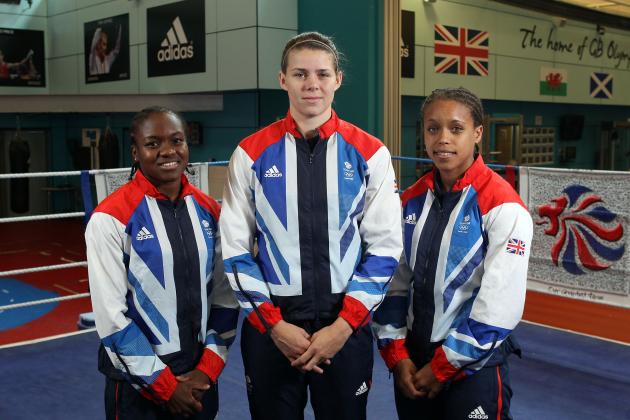 Clive Rose/Getty Images

Women's boxing is making its debut as an Olympic sport at the London Games, and Savannah Marshall is the host country's best chance for gold in the heaviest of the event's three weight classes (75kg/165 pounds).
Marshall is one of three female boxers from Great Britain expected to medal in these Olympics.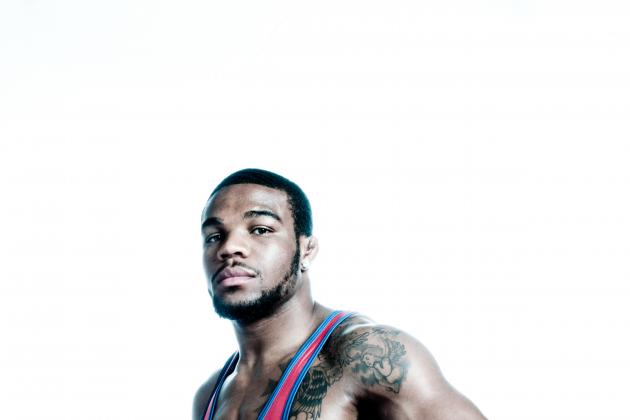 Nick Laham/Getty Images

Jordan Burroughs was a two-time NCAA Wrestling champion at the University of Nebraska. After winning the 163-pound (74 kg) title at the 2011 World Championships, he enters the London Games as the gold medal favorite.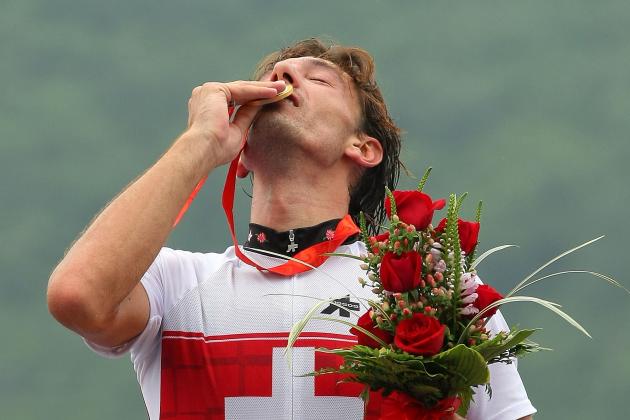 Stu Forster/Getty Images

Fabian Cancellara is the favorite to win gold in the individual time trial event at the London Olympics. But first he'll have to hold off 2012 Tour de France winner Bradley Wiggins of Great Britain if he hopes to repeat his winning performance at the Beijing Games.
Cancellara won the gold in Beijing and is a four-time world champion in the time trials, so he's used to ending up at the top of the podium.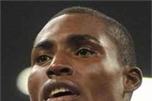 Courtesy of NBC News
Julio Cesar La Cruz, the captain of the Cuban team at just 22 years old, will be seeking his first Olympic gold medal as the defending world champion in the 178-pound (81 kg) weight class.
The Cuban team failed to win a boxing gold medal in Beijing and they'll all be looking to make amends in London.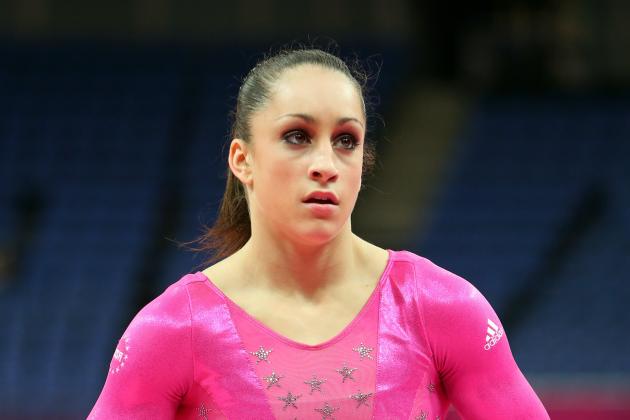 Christian Petersen/Getty Images

Jordyn Wieber leads a loaded U.S. Gymnastics team that is the country's best ever. She's the favorite to win the gold in London in the women's individual all-around competition.
The 17-year-old artistic gymnast won the 2011 World All Around Championship so she's proven herself on the world stage. Now it's time to do it all over again at the Olympic level.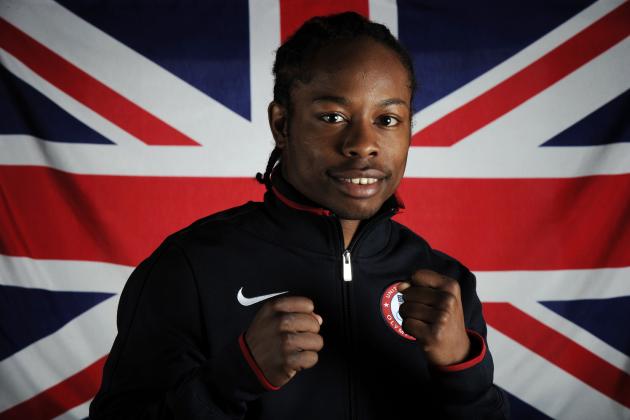 Harry How/Getty Images

Rau'shee Warren is the first U.S. boxer to make three Olympic appearances. After failing to win gold in Beijing, due in part to a controversial decision in his first-round match, Warren is hoping to go out on top in the 114-pound (52 kg) weight class in what will certainly be his last appearance in the Games.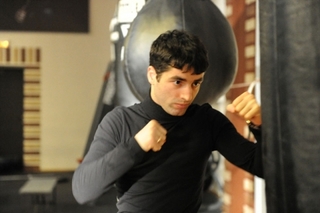 Courtesy of News.am Sport
Russia's Misha Aloyan is the reigning world boxing champion at 114-pounds (52 kg). But much like American Rau'shee Warren—Aloyan's stiffest competition in the flyweight division—his first Olympic berth is not without controversy.
The Armenian-born Aloyan is among a number of athletes from countries that were formally part of the U.S.S.R and are protesting the fact that their athletes are listed as being born in Russia.
Although the athletes are part of the Russian Olympic team, countries such as Georgia and Ukraine want their athletes to be properly identified.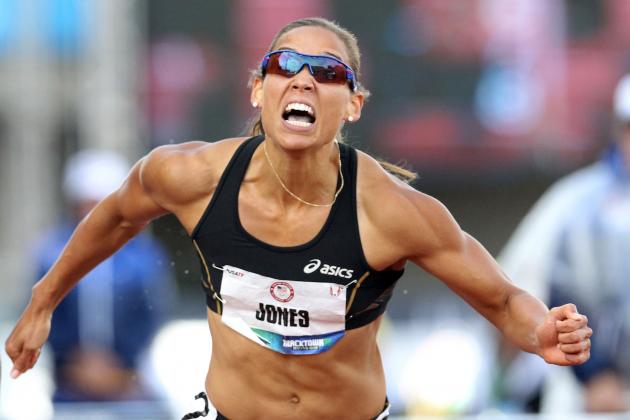 Christian Petersen/Getty Images

After a disappointing seventh-place finish at the Beijing Games, American sweetheart Lolo Jones is out for redemption at the London Games. She seemed destined for gold four years ago, but she was knocked off of her stride after nudging the 9th hurdle and was unable to recover.
2008 gold medal winner and fellow American Dawn Harper, but Jones' celebrity has the court of public opinion strongly in her favor as she looks to capture the Olympic glory that was meant to be hers.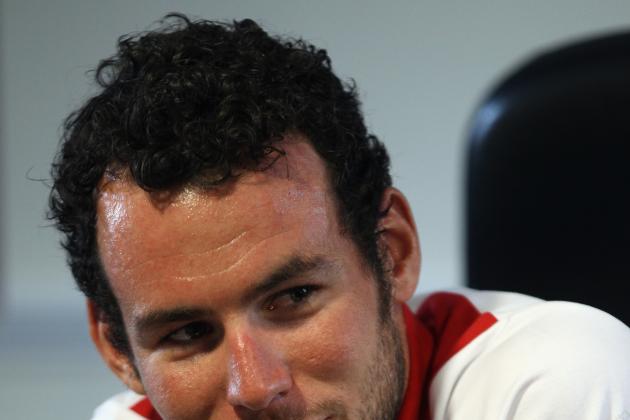 Bryn Lennon/Getty Images

Mark Cavendish is the favorite to win a gold medal in the road race event in his first Olympic Games. Already considered one of the best road race sprinters in history, Cavendish would love nothing more than to add to his legacy with a first-place finish in front of his home crowd.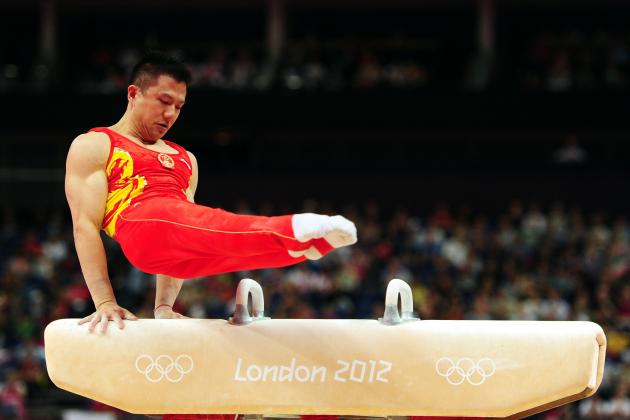 Mike Hewitt/Getty Images

Chen Yibing, the 2008 gold medalist, will have a tough time repeating his almost-perfect performance at the Beijing Games. However, he should still do well enough to repeat as an Olympic champion.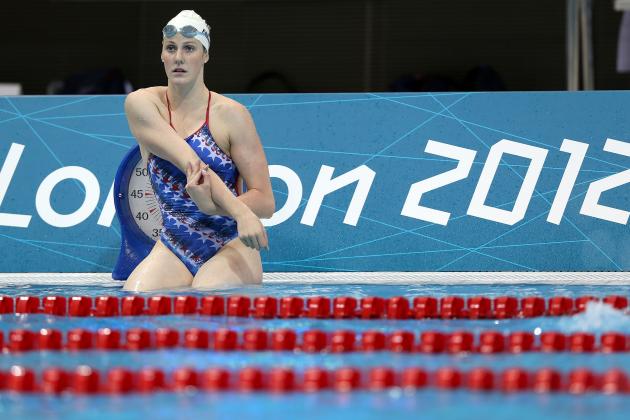 Clive Rose/Getty Images

Missy Franklin is only favored to win one individual gold medal at the London Games (in the 200-meter backstroke), but she is likely to collect as many as seven medals overall. Now just 17 years old, she could eventually become the most decorated Olympian ever after literally getting her feet wet in London.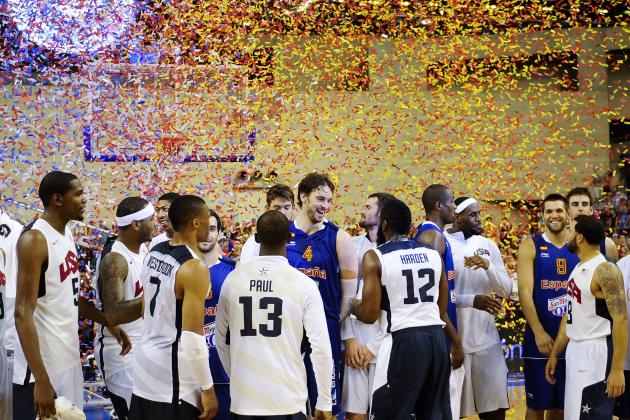 David Ramos/Getty Images

Pau Gasol has reached the NBA mountaintop as a two-time NBA champion with the Los Angeles Lakers.
With the help of his brother Marc—who's helped lead the Memphis Grizzlies to back-to-back playoff appearances—Pau would love to add an Olympic gold medal to his trophy case by leading Spain to an upset of his Los Angeles teammate Kobe Bryant and the rest of Team USA.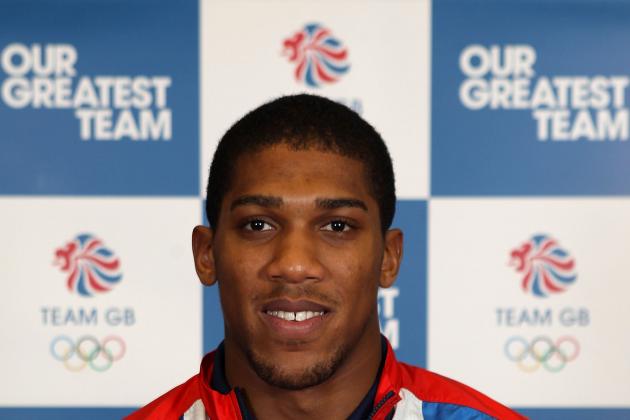 Clive Rose/Getty Images

Anthony Joshua is Britain's best hope to win an Olympic gold in men's boxing. As the overwhelming favorite in the over 201-pound (91-plus kg) division, he should add to the host country's gold medal count.
Though Joshua is the best boxer in the heavyweight field, he has a tough opening match against Cuba's Erislandy Savon, who's uncle Felix was a three-time Olympic gold medalist.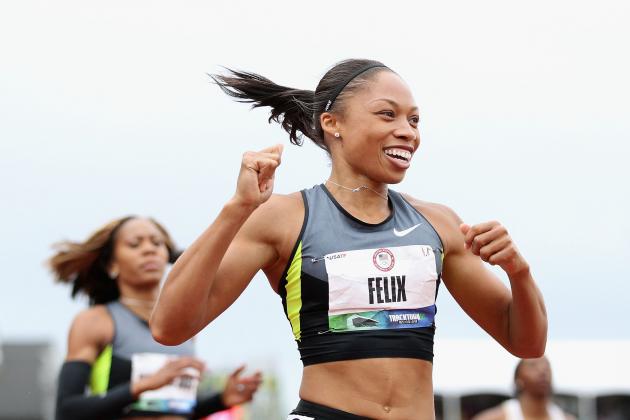 Christian Petersen/Getty Images

Allyson Felix is the female star of U.S. track and field. She's anxious to atone for a silver medal finish in the 200-meters at the Beijing Games, and along with teammate Sanya Richards-Ross—the 400-meter favorite—is the United States' best hope for individual gold in the short sprints.
Felix will also try to help the U.S. continue its reign in the 4x400-meter relay, an event the women have won at every Olympics since 1996.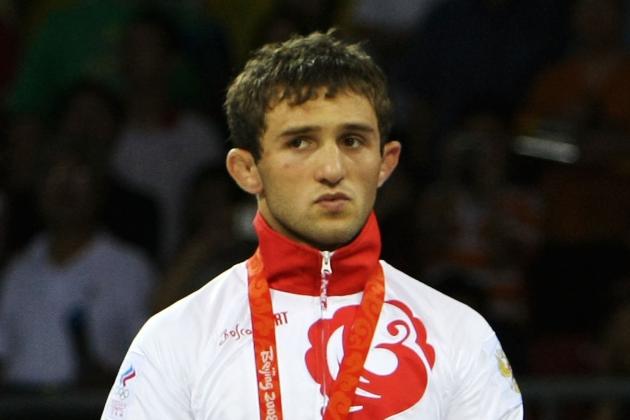 Jed Jacobsohn/Getty Images

Considered the world's best pound-for-pound wrestler, Besik Kudukhov will seek to avoid another loss to silver medal favorite Franklin Gomez, who defeated the heavily-favored Russian at the Grand Prix in Germany in June.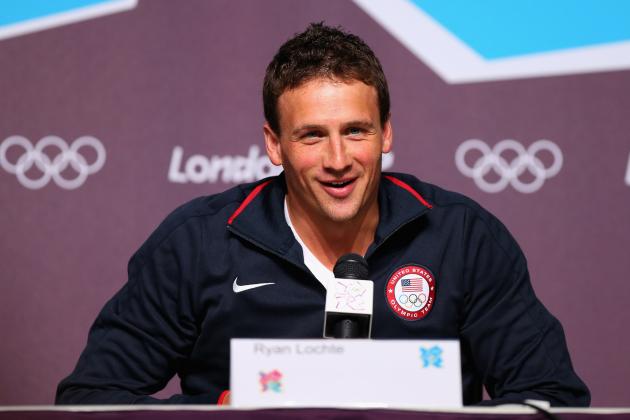 Ryan Pierse/Getty Images

With the 2012 London Games serving as Michael Phelps' swan song, fellow American Ryan Lochte will look to build on his four-medal performance (two golds, one silver and a bronze) in Beijing and solidify his claim as the world's best all-around swimmer.
Lochte is favored to win three gold medals—200-meter freestyle, 200-meter backstroke and 400-meter individual medley—the last of which he will go head-to-head against Phelps.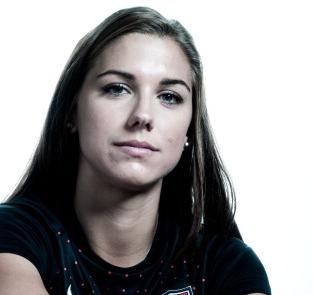 Nick Laham/Getty Images

Only 22 years old, Alex Morgan is already the star of the U.S. women's national soccer team. Hailed as the next Mia Hamm, Morgan will try to help the United States avenge their loss to Japan in the 2011 FIFA Women's World Cup title game and reclaim their spot at the top of the international women's soccer landscape.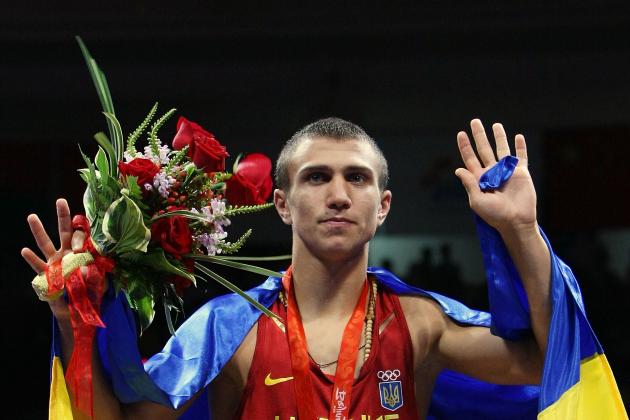 Nick Laham/Getty Images

Vasyl Lomachenko is one of four Ukrainian men's boxers favored to win a gold medal in his respective weight class (60 kg or 132 pounds). He's also the best of the group and was voted outstanding boxer of the 2008 Beijing Olympic Games.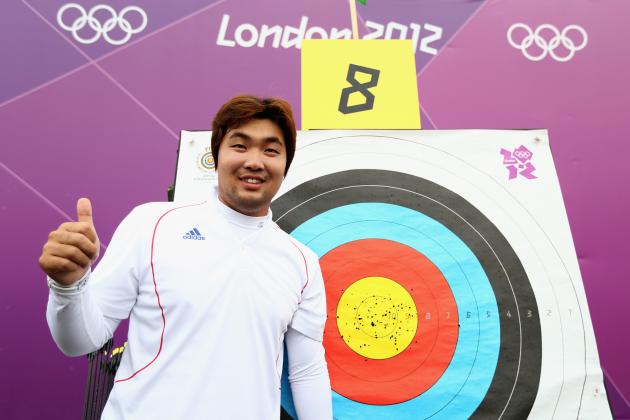 Paul Gilham/Getty Images

Despite being legally blind, South Korea's Im Dong-Hyun has won the last two Olympic gold medals in individual men's archery. However, he'll have to hold off Brady Ellison of the United States if he wants to make it a three-peat.
Having overcome 20-200 vision—yes, that makes him legally blind—I doubt that Dong-Hyun is the least bit intimidated by the competition.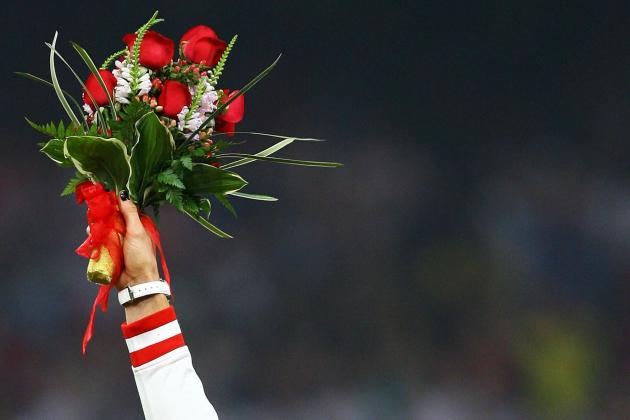 Jeff Gross/Getty Images

Yelena Isinbayeva enters the London Olympics as the favorite to win her third straight gold medal in the pole vault. Her dominance in the sport earned her world sportswoman of the year in 2007 and 2009.
She's set the world record in the event 27 times since 2003—although none since 2009—so it's an understatement to say that she's done this a time or two before.
Kiyoshi Ota/Getty Images

Kaori Icho leads a group of three Japanese women's wrestlers that are favored to win gold in London. As a two-time gold medalist at 138.5 pounds (63 kg), Icho is the most dominant of the three.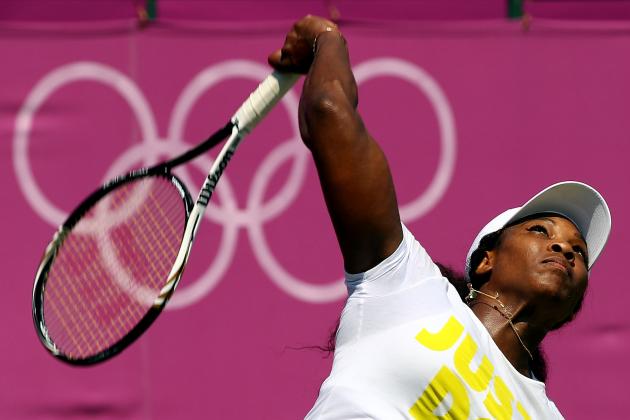 Clive Brunskill/Getty Images

Serena Williams returns to Wimbledon fresh off of her fifth singles title and 14th Grand Slam singles title overall. She'll seek to repeat her gold medal performances in Beijing in both singles and doubles.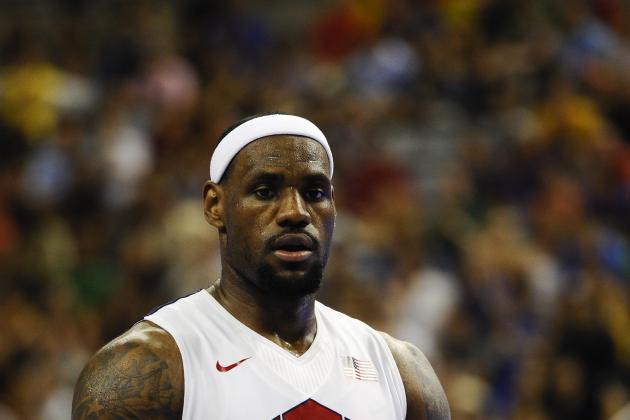 David Ramos/Getty Images

LeBron James is on top of the basketball world after finally winning his first NBA title this year with the Miami Heat. He'll try to earn a second gold medal in London when he leads the USA men's team to a probable final matchup against Spain, adding to a legacy that is still in it's relative infancy.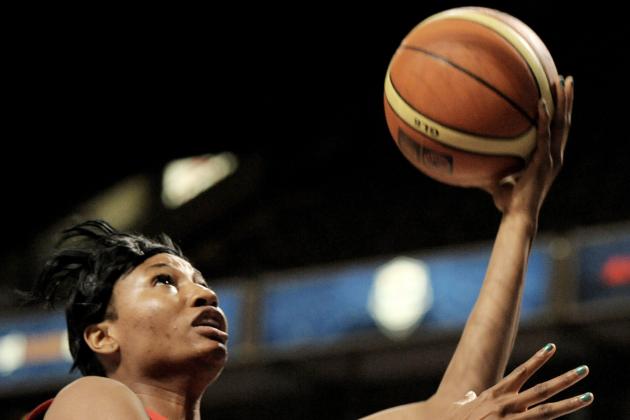 Joe Toth-US PRESSWIRE

Angel McCoughtry is the WNBA's leading scorer this year at 22.6 PPG. She'll lead a star-studded USA women's basketball team on their quest for a fifth straight Olympic gold medal.
The American women enter the London Games as even bigger favorites than the USA men's basketball team, so the gold should be money in the bank.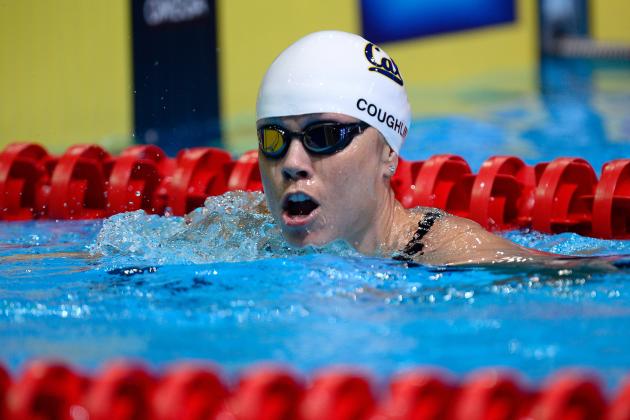 Jamie Squire/Getty Images

Natalie Coughlin has a chance to tie fellow American female swimmers Jenny Thompson and Dara Torres as one of the only 12-time medalists in United States history. If the U.S. team can medal as expected in the 4x100-meter freestyle relay in London, she will join that illustrious group.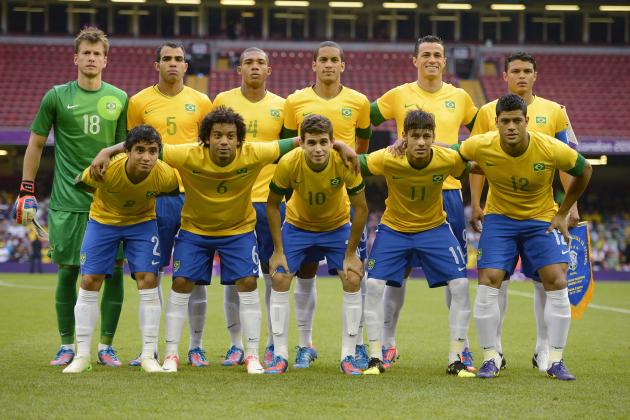 Sindy Thomas/Getty Images

Brazil's national football team has won five World Cups but has never won an Olympic gold medal. Will this be the year that they finally break through?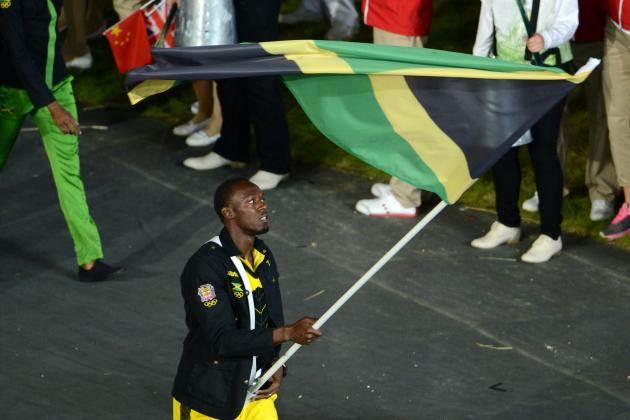 Michael Regan/Getty Images

Although Jamaican sprinter Usain Bolt is still the current world record holder and defending gold medalist in the 100-meter and 200-meter distances, countryman Yohan Blake stunned Bolt by winning at both distances during the Jamaican Olympic trials.
Blake comes into London as the favorite at 100-meters and Bolt the favorite at 200-meters. Both races will be must-see television for all track and field fans and it's very possible that we could see new world records set in both events.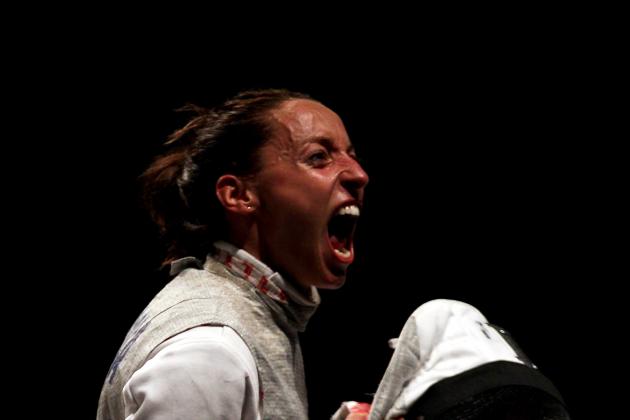 Dean Mouhtaropoulos/Getty Images

Though she may not be a household name, Italian fencer Valentina Vezzali has a chance to join an elite group by becoming just the fourth Olympian to win the same event—in her case, individual foil—in four different Olympic Games.
She would also become the first female Olympian of the group—joining Americans Al Oerter (discus) and Carl Lewis (long jump) and Denmark's Paul Elvstrom (sailing)—turning the current trio into a more poetic quartet.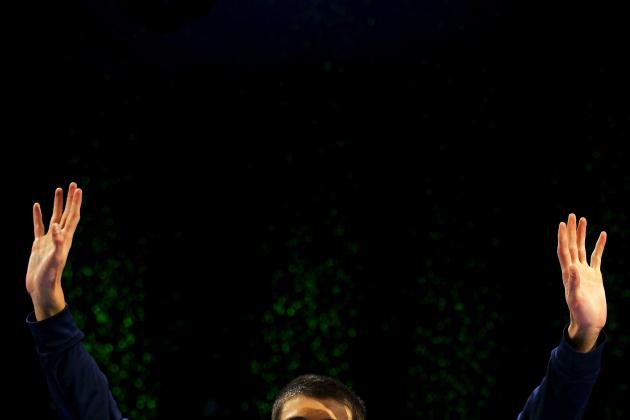 Al Bello/Getty Images

Barring a series of miraculous upsets, Michael Phelps will retire from competitive swimming following the London Games as the most accomplished Olympian ever. With 16 total medals to date—including an astounding 14 gold—he trails Soviet gymnast Larisa Latynina by two; and is competing in seven events this summer, all of which he is expected to medal in.
Phelps' 23 medals would put him on the short list of discussed as the most dominant ever, regardless of sport or professional versus amateur status.