Olympic Opening Ceremony 2012: Celebrity Sightings at the 2012 Games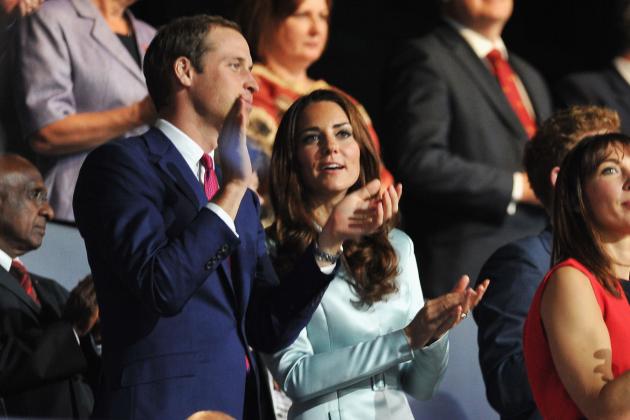 Pascal Le Segretain/Getty Images

Obviously, the marquee athletes who represent the United States and other countries are spotlighted throughout the Olympic Games, but that didn't mean they were the only celebrities at the opening ceremony.
Over a dozen familiar faces graced the television set during the event.
From fellow athletes to politicians, royalty to musicians, viewers were treated to a few unexpected big name personalities.
Here's the who's who of celebrities-turned-fans at this year's event.
Begin Slideshow

»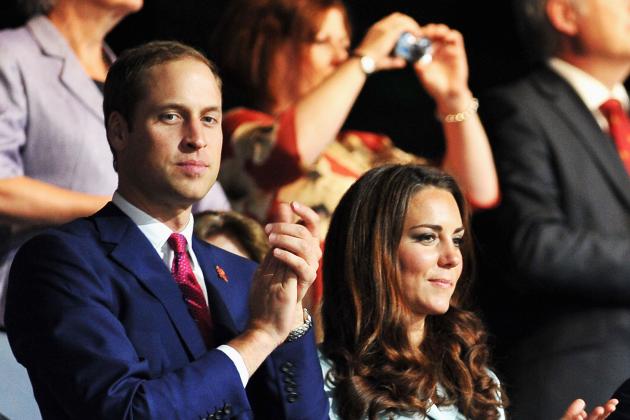 Pascal Le Segretain/Getty Images

What is an Olympic Games in London without Queen Elizabeth II, Prince Harry, William and Kate?
Naturally, the gorgeous family was in attendance to cheer on their countrymen and women.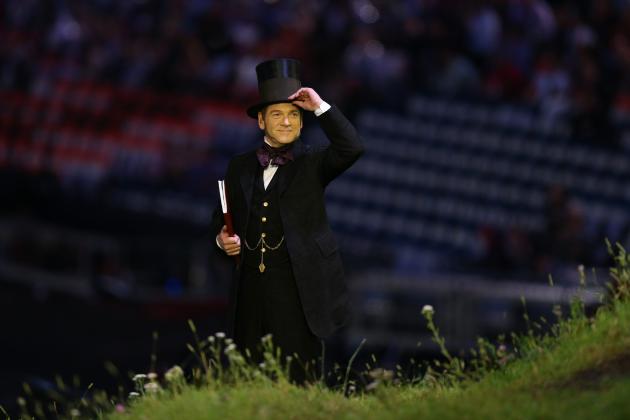 Ryan Pierse/Getty Images

If you're reading from the United States and you aren't familiar with the esteemed actor and director, fear not.
You may know him best as Professor Gilderoy Lockhart from Harry Potter and the Chamber of Secrets.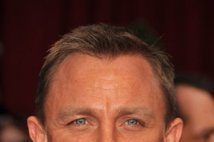 Photo Credit: Imdb.com
The Queen of England doth not travel anywhere without the most trusted of servicemen.
Of course, James Bond—played by Daniel Craig—is the man for the mission.
Bond—er, Craig—escorted the Queen to her helicopter before ushering her Majesty down to Olympic Stadium via parachute.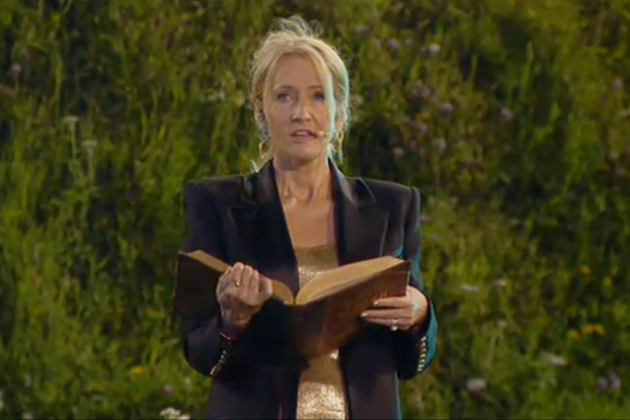 Photo Credit: Hypable.com
The Harry Potter author appeared to deliver lines for the segment featuring children's literature.
It was all too fitting.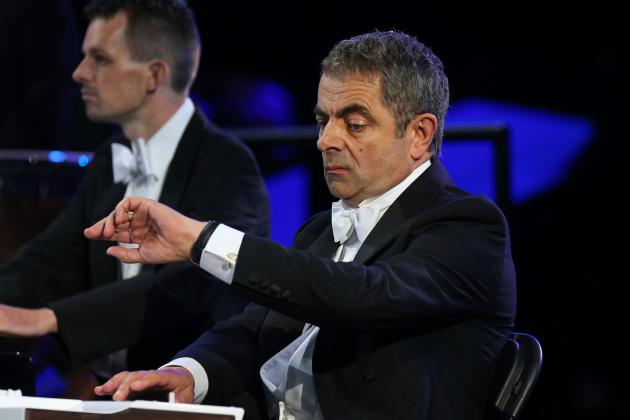 Cameron Spencer/Getty Images

Not sure if Rowan Atkinson (also known as Mr. Bean) was supposed to be in the London Symphony Orchestra.
Neither was he, apparently.
Kudos to London for inserting a bit of fun into the opening ceremony.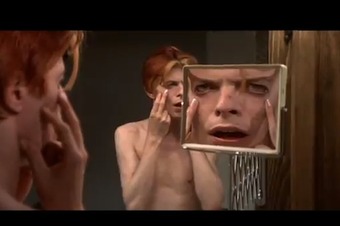 Photo Credit: Sportsgrid.com
David Bowie made an appearance—albeit a very small video package—during the segment titled, "Frankie and June Say...Thanks Tim."
Still, it was an unexpected flash of a celebrity no one saw coming.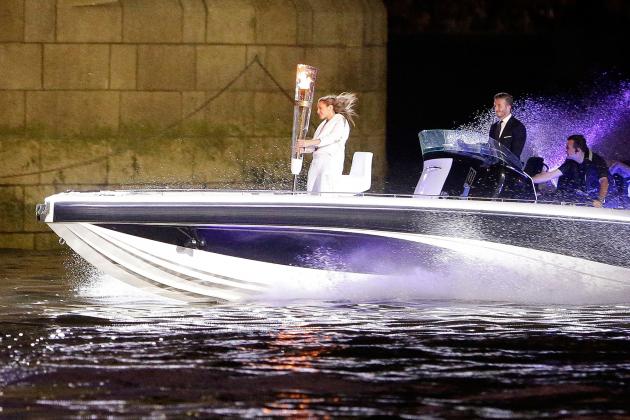 Matthew Lloyd/Getty Images

David Beckham has never been an Olympic athlete.
Yet, Beckham means so much to the country of England—acting as an ambassador to get the Olympic Games to London—that he had to have some kind of role.
The international superstar earned additional cool points (if that was even possible) by driving the Olympic flame to Olympic Stadium via speedboat.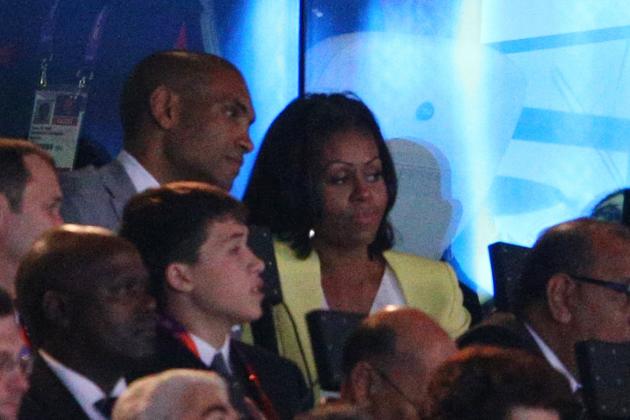 Cameron Spencer/Getty Images

If the President himself couldn't be at the Olympic opening ceremony, first lady Michelle Obama will suffice just fine.
England has their queen, America had their leading lady present to give praise to her country's athletes.
Pool/Getty Images

Of course, if it's nearing an election year, serious candidates are required to make an appearance at the Olympic Games.
So naturally, presidential hopeful Mitt Romney was seen in attendance.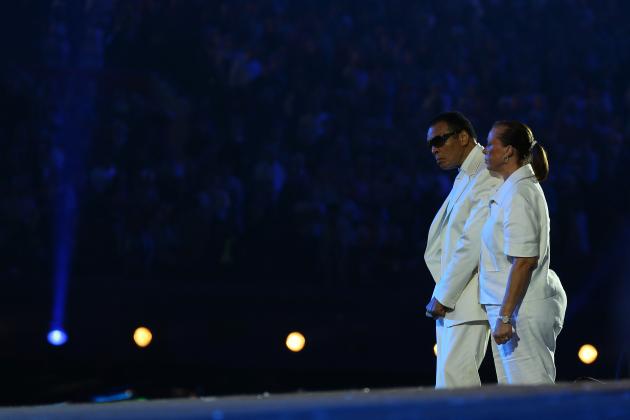 Cameron Spencer/Getty Images

Muhammad Ali symbolizes Olympic-caliber athletes.
One of the most celebrated athletes of all time, Ali was a 1960 gold medalist during the Rome Olympics.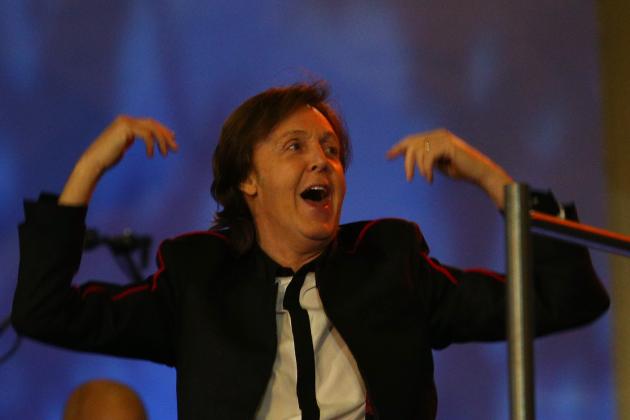 Cameron Spencer/Getty Images

There's no better person to bring viewers—no, sing viewers—out than Sir Paul McCartney, former lead singer of the Beatles.
McCartney performed a rendition of "Hey Jude."