Team USA Basketball 2012: 4 Things Americans Must Do to Avoid Upset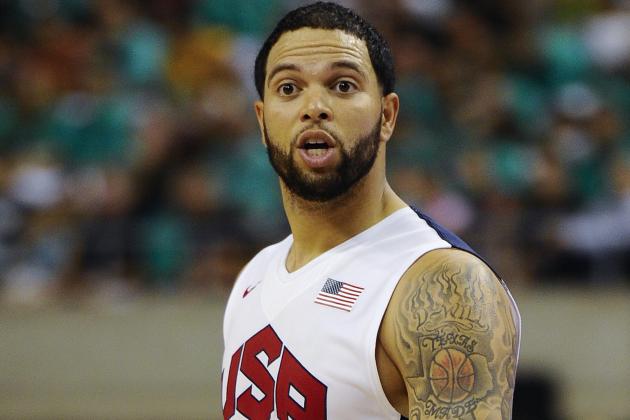 David Ramos/Getty Images

Team USA is the overwhelming favorite to win the gold medal in the men's Olympic basketball tournament, but the possibility of an upset still persists. It may take the perfect storm of different factors for the scenario to actually play out, but things like that do happen in sports.
Team USA begins their Olympic journey on Sunday, Jul. 29 at 9:30 a.m. EDT against the French national team. They conclude group play against Argentina on Aug. 6, at 5:15 EDT.
Begin Slideshow

»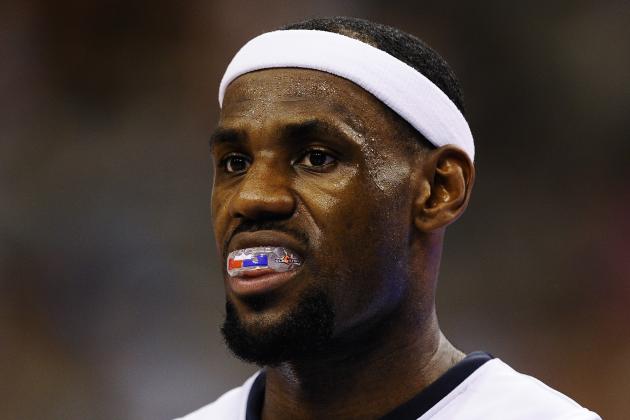 David Ramos/Getty Images

Entering the tournament as the overwhelming favorites, Team USA's main goal needs to be maintaining focus. As long as they are up for every game, there should be little opposition on the USA's path of Olympic gold.
If an upset is to take place, Team USA would have to be completely taken out of their game. Their superior athleticism should allow them to play different styles of play and adapt accordingly.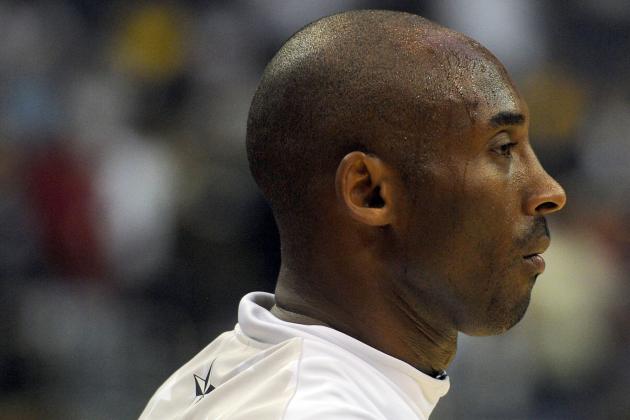 Patrick Smith/Getty Images

Part of staying focused is maintain the hunger for success and that gold medal. Team USA needs to show that this is a business trip and their only intention is to return home with the gold medal.
In the lead up to the games, both Kobe Bryant and LeBron James have touched on the importance of winning gold and maintain the Americans' power over world basketball. If the American team is going to avoid an upset, they must maintain an attitude of not only trying to win games, but dominate them and blow out every team they face.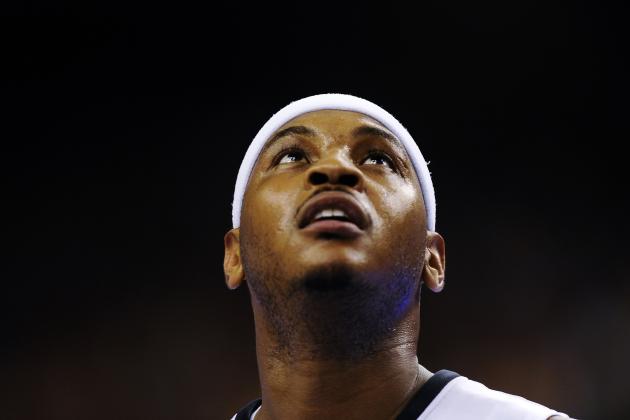 David Ramos/Getty Images

There is no question that the biggest concern with Team USA is the lack of size and big men on the roster. Blake Griffin's knee injury in the lead up to the Olympics didn't help matters. With a Spanish team featuring the Gasol brothers and Serge Ibaka, size could definitely be a way to upset the Americans.
Much like the Miami Heat were forced to do in the NBA Finals, Team USA will likely have to get creative with their lineup and use bigger-bodied guards and small forwards at the small forward position or power forward positions.
LeBron James and Carmelo Anthony can definitely play the 4 position if need be.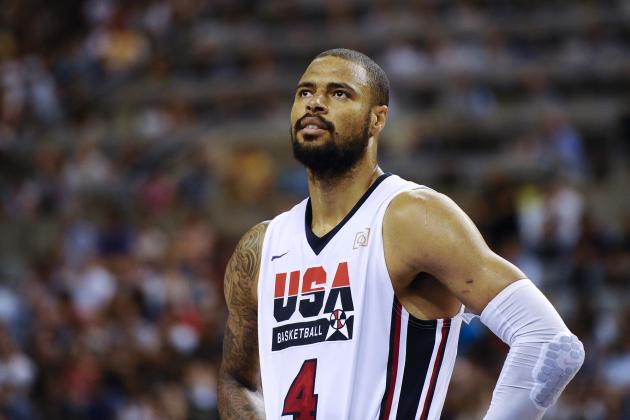 David Ramos/Getty Images

Another piece of the size dilemma is the potential for foul trouble. If starting center Tyson Chandler were to get into foul trouble, the USA lacks much that can match up effectively against the bigger Spanish team. Foul trouble could also negatively impact Team USA if some of the more versatile players that will be asked to play out of position, were to be forced to the bench.
Team USA needs to realize that with their powerful offense, at times giving up a layup may be smarter than taking a foul. The USA will benefit from having their full arsenal of players available and that begins with staying out of foul trouble.