US 2012 Olympic Opening Ceremony Uniforms: Breaking Down Team USA's Look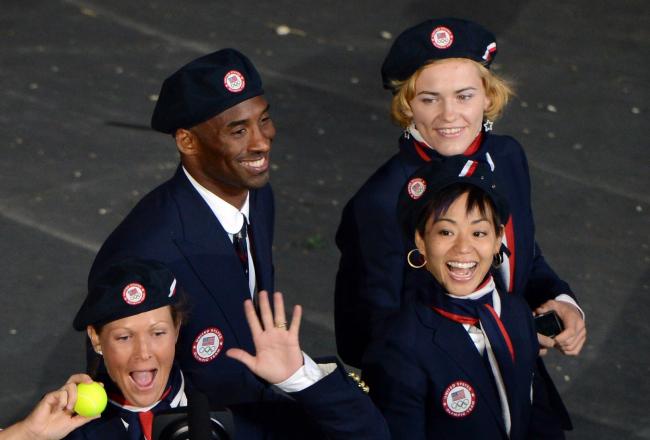 Michael Regan/Getty Images
The opening ceremony for the 2012 Summer Olympics in London gave us a great look at all the Olympic uniforms of each individual country and while some were impressive, others were downright dreadful.
But with so many countries to cover, it would take the entirety of the Olympics to break down the uniform of each country.
So let's just take a look at the USA uniform for the 2012 Olympic opening ceremony.
Made in China
You can't do a breakdown of Team USA's uniforms at the opening ceremony and not mention where they were made.
Sure, Ralph Lauren was tasked with putting the look together, but its become well known that the uniforms weren't even made in America. In fact, they were made in China.
Without getting into politics, its a shame that the Olympic uniforms of the United States weren't made by Americans.
Berets
Laurence Griffiths/Getty Images
Besides the "Made in China" label, this is the next worst part of the uniforms.
While the berets are certainly fitting for French painters from a century ago, they don't look quite as good on a bunch of teenagers and 20-somethings.
Normally berets tend to fit slightly more snugly, but Team USA's don't fit the bill. Instead, they look like miniature chef hats.
The Rest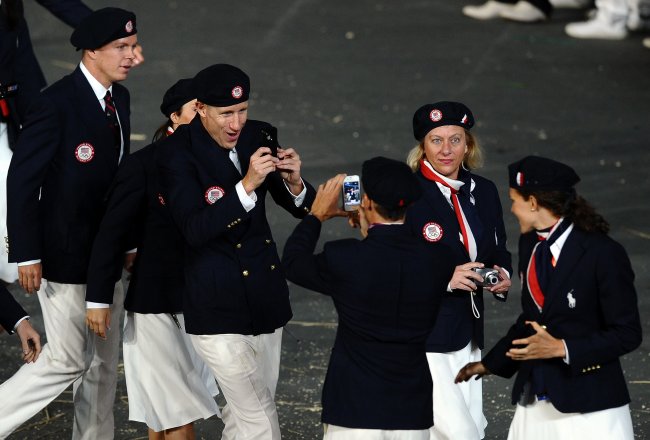 Laurence Griffiths/Getty Images
This is where the uniform becomes a little easier to look at.
Team USA wore a blue blazer with the infamous Polo logo on the left breast of the jacket and a Team USA logo on the right. This style is much more respectable looking and is an instant classic.
The men wore a blue tie with red stripes and white paints. I'm not sure if Ralph Lauren was going for the look of a classy Olympian, or a guy who is getting on a yacht for the weekend.
The women weren't as fortunate having to wear a red, white and blue scarf under their blazers. To go with that, the women were forced to wear a knee-length white skirt that makes them look like they are about to take Centre Court at Wimbledon on a Sunday.
Conclusion
In the end, I get the old-style look Ralph Lauren was going for being that the Games are in London, but even that type of look needed a slightly more modern feel to it than what was supplied.
Maybe for the next Olympics, Team USA can keep it a little more new-age and actually produce the uniforms in the U.S.
Just a suggestion.
This article is
What is the duplicate article?
Why is this article offensive?
Where is this article plagiarized from?
Why is this article poorly edited?