Olympic Men's Gymnastics 2012 Day 1 Results: Live Scores, Highlights & Analysis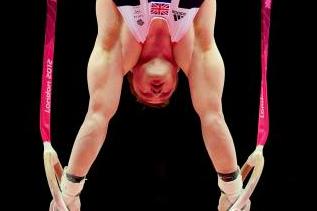 The 2012 Olympic gymnastics competition kicked off with three men's qualifying sessions, and when the tallying was done, it was a very good day for the USA, Russia and Great Britain.
The young American team knew it wouldn't exactly have to sweat its way through team qualification when it posted a 275.342 in the second session. That bumped the previous leader, Great Britain (272.420), out of first, though the hosts were still thrilled with their unusually excellent score.
Russia managed to squeeze in between the two with a score of 272.595. The rest of the team qualifiers: Germany, Japan, China, Ukraine, France. Just missing: Spain. Surprisingly out: Romania.
In the individual all-around qualification, the USA's Danell Leyva posted the top score of 91.265. Next up: Russia's David Belyavskiy (90.832), Germany's Fabian Hambuchen (90.765) and the USA's John Orozco (90.597).
Orozco is the only American who didn't qualify for an apparatus final. The U.S. team will send Jake Dalton to the floor final, Sam Mikulak to the vault, and Jonathan Horton along with Leyva to the horizontal bar.
And 39-year-old Iordan Iovtchev of Bulgaria will prolong his career, qualifying in rings.
Here's how the day unfolded:
AND WE'RE DONE!
One bit of clarification: Philipp Boy changed the all-around standings a while back but will not make the all-around final. Each country can only qualify two gymnasts for that competition, and he was third on his team behind Fabian Hambuchen (third) and Marcel Nguyen (ninth).
Thanks for joining us throughout this long day of gymnastics. And that's just the first day.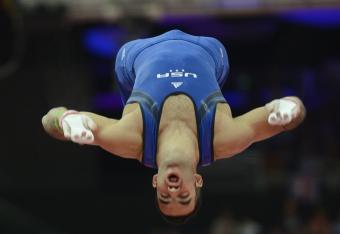 U.S. update: Little change in apparatus standings, so you can officially welcome Jake Dalton to the floor exercise final, Danell Leyva and Jonathan Horton to the horizontal bar final, and Sam Mikulak to the vault final.
Leyva remains atop the all-around qualification, but John Orozco has been bumped to fourth. Doesn't matter in the long run,
And that was quick ... Davtyan is bumped from the final 24 by none other than injured German Philipp Boy. He won't finish in the top 20 on any particular apparatus but has worked his way into the top 10 overall.
All-around bubble watch: Armenia's Artur Davtyan will make it to the final if several gymnasts completely fail to finish their last routines.
Russia and Germany will soon overtake South Korea in team qualification.
After five rotations: Russia, Germany and Ukraine are all ahead of China but behind the USA and Great Britain.
The German athletes will get a shot at displacing Iovtchev from the rings final.
Dalton and Mikulak have dropped to fourth in their respective events but should still hang on.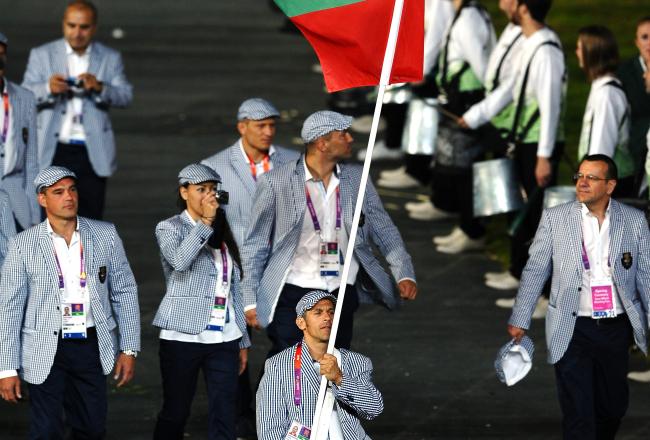 Who says gymnastics is a young person's sport? Good round of applause for Bulgaria's Iordan Iovtchev and his full head of gray hair. The 39-year-old gymnast (hey, still younger than me) is competing only in the rings.
And he might make the final. Currently standing eighth after that 15.308 score.
He already has two medals in rings, from the 2000 and 2004 Olympics.
Four rotations down, and Germany has reasserted its lead over Ukraine. The shocker is at the bottom, where Romania fell apart on the horizontal bar -- no score higher than 14.066 -- and now trails the top two, Russia AND Spain.
And Horton has finally fallen to ninth in the rings. That leaves four U.S. men holding onto four places in the apparatus finals.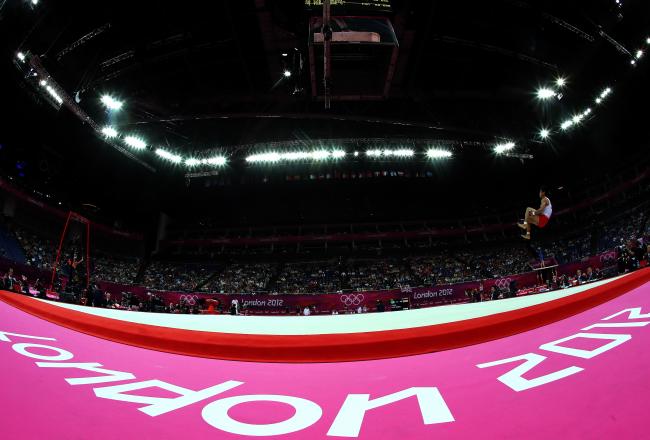 You may be wondering, "Hey, all these 15s and 16s are great, but what's the lowest score you've seen?" That would be an 11.233 by South Korea's Hak-Seon Yang on the horizontal bar. Only one other score is under 12, and that's a 11.966 on the parallel bars.
What's this guy doing here? Just leading the vault with a 16.333.
Philipp Boy is staggering onward, but another German is stealing the show.
#ArtisticGymnastics Hambuchen is currently leading the all-around standings, while Ukraine has move into second place

— FIG Official (@officialFIG) July 28, 2012
That would be Fabian Hambuchen, and what I can tell you from Twitter is that he has a strong female fan base.
Russia's Denis Leary, er, Ablyazin seemed uncomfortable when he began his rings routine, and he had a slight bobble on the landing. But what he did in between was steady. He's fourth, bumping Jonathan Horton down to eighth.
Halfway done with the last of our three qualifying groups. Among the five teams competing now, Ukraine has edged ahead of Germany. Then it's Romania and a disappointing Russian side.
Team USA's remaining apparatus-final hopefuls are:
Floor: Jake Dalton still safely tied for third.
Vault: Not too worried about Sam Mikulak in third.
Horizontal bar: Danell Leyva third; Jonathan Horton fifth.
Rings: Horton a little tenuous in seventh.
You'll need Silverlight to view this. Not sure if you need to be Canadian.
German gymnast Philip Boy injures his ankle on a double-front half twist on the vault... ctvolympics.ca/videos/watch/u…

— CTVOlympics.ca (@CTVOlympics) July 28, 2012
Splat! Just not a good day for German favorite Philipp Boy. He was doing just fine on the horizontal bar until he went up, came down and missed. He landed hard, took a minute to regroup, and carried on. His score: 13.800. Might miss the all-around final now.
Another event gone for Jake Dalton. He's down to ninth in the rings and vault. Still looks quite safe in the floor exercise.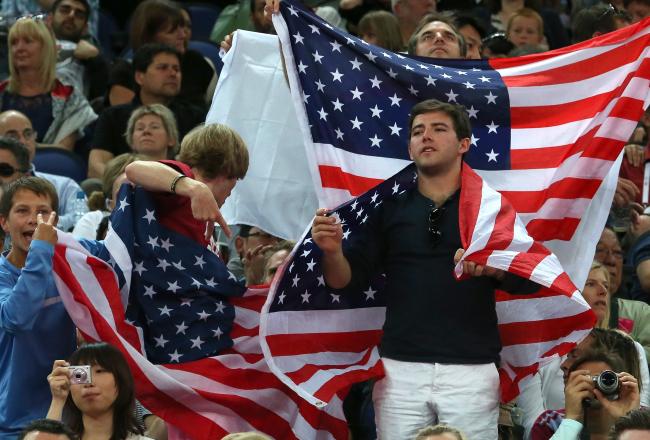 Two rotations down: And Germany and Romania ranked third and fourth. Don't pay too much attention to that -- the USA ranked ninth at this stage and wound up first. As they warn us on the international feed, it's tough to compare until all the scores are in.
But Germany's scores aren't half-bad, especially considering the injury to Boy.
Bubble burst: Ukraine's Igor Radivlov goes sixth in the rings, bumping Horton down to seventh and the unlucky Jake Dalton out.
Still going ... Philipp Boy has continued onto the next rotation.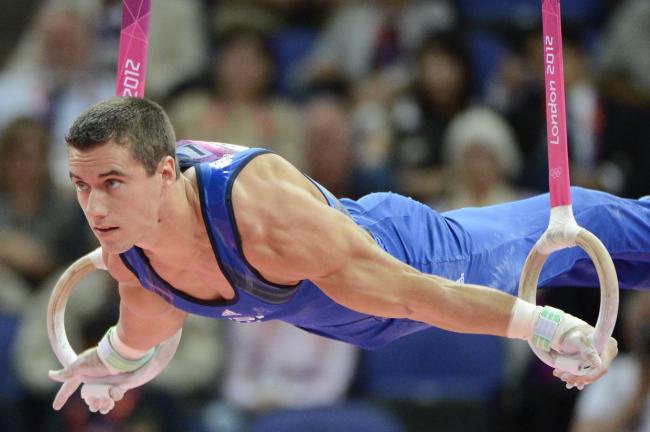 One rotation down. They're showing China as the leader after one rotation, though that team didn't go on to do quite as well the rest of the way.
A look at the USA's apparatus-final hopefuls (eight go through):
Floor: Jake Dalton tied for third.
Pommel horse: No one: Danell Leyva and John Orozco are both out of the running now.
Rings: Jonathan Horton still sixth; Dalton eighth.
Vault: Sam Mikulak third; the ubiquitous Dalton eighth.
Parallel bars: Nope. Leyva's already down to 10th.
Horizontal bar: The USA's best event -- Levya third, Horton fourth.
And ... my live stream is down. Back in just a moment (grabs wrench and tin foil ....)
No particularly high scores in the last few minutes. The German team either looks serious or worried. Or both. We'll watch Boy to see if he's able to continue. This year's Kerri Strug?
Ouch! Germany's Philipp Boy, a decent contender here, landed very badly after his vault and is getting some attention on his right ankle. Could be costly for the German team as well as his own ambitions.
Bubble burst: Ukraine's Vitali Nakonechnyi has posted the sixth-best score so far on the pommel horse. That bumps the USA's Danell Leyva to eighth, just clinging to the last spot. John Orozco is ninth and therefore out.
We're supposed to be underway, but we're apparently not. In the meantime, take a peek at how Team USA fared in its qualification session. (Spoiler alert: Very well.)
Good afternoon. Beau Dure here for the final session of the men's gymnastics qualifications. Basically, it's bubble-watching teams. From these sessions, we'll get eight teams, 24 all-around individuals and eight men per apparatus for the finals.
That's all for me, folks.
Check back in at 3 pm ET for more up-to-the-minute coverage and analysis.
And because I love y'all so much, here's a Youtube clip of the U.S. Swimming Team lip-synching Call Me Maybe.
Just something to remember me by...
http://www.youtube.com/watch?v=YPIA7mpm1wU&feature=g-all-xit
This article is
What is the duplicate article?
Why is this article offensive?
Where is this article plagiarized from?
Why is this article poorly edited?