Olympics Soccer 2012: Why Olympics Will Be Better Than Euro 2012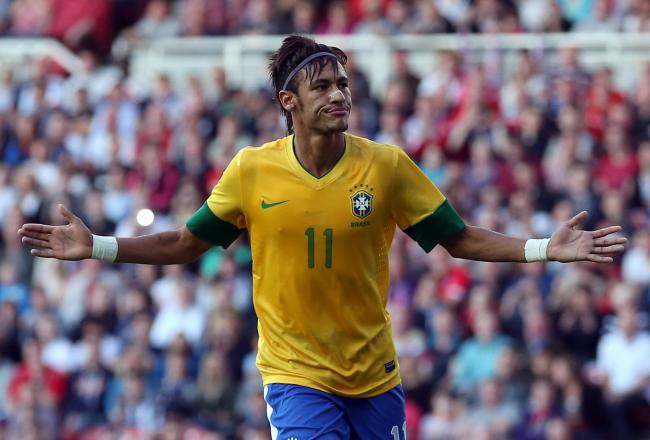 Julian Finney/Getty Images
The 2012 London Olympics are officially underway, though for those following the football at this year's Games, action had already started prior to the opening ceremony.
The Olympics represent a different style of tournament compared to what we're used to seeing in world football—namely with the fact that the competition centers around players under the age of 23, with nations only able to include three players over that age.
For some, this will possibly turn them away from engaging with the tournament and following the competition as closely as they would have originally done. In fact, many will say that they preferred the recent 2012 European Championships to the 2012 London Olympics because it featured more talent and more skill, as well as boasting the biggest names of football.
However, it simply isn't true.
The 2012 London Olympics are not a step down from the European Championships, nor are they to be considered as a "secondary" tournament.
In fact, I want to say that this year's Olympic Games will be better than Euro 2012—starting with the fact that football's biggest names are not present in the tournament.
At Euro 2012, we know the players. We know the likes of Arjen Robben, Wayne Rooney and Fernando Torres—we watch them week in and week out in their respective domestic competitions and have seen them on our television screens for as long as we can remember.
Won't it be nice then to see players that we haven't seen or heard of before? Won't it be nice to be impressed by the talent of some of Brazil's and Uruguay's youngsters—players we most likely won't see play again in the future?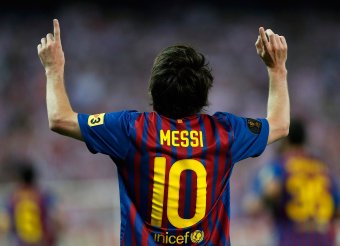 Angel Martinez/Getty Images
The fact that all the big names have gone—well, most of them anyway—allows the stage open for a new young talent to make a name for himself at the Olympics. The fact that there is no Messi or Rooney could allow the opportunity for a previously unheralded 21-year-old striker to set the world on fire and send clubs right across the world into turmoil to try and sign him for the upcoming season.
Sure, the same thing can happen at the European Championships, but it isn't as likely to take place as it is at the Olympic Games.
Also, just on that, won't it be nice to watch a football match without a commentator referring to who is better, Cristiano Ronaldo or Lionel Messi?
Neither player will feature at the tournament, so hopefully we shouldn't have to hear people delve into their reasoning behind the superiority of one player over another like we did at Euro 2012.
It's also like that entire countries and not just players will be afforded the opportunity to shine and be represented like they never have been before.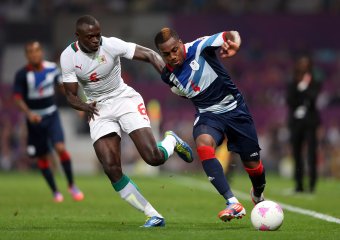 Julian Finney/Getty Images
The likes of Senegal, Gabon, Belarus, Honduras, New Zealand and the United Arab Emirates aren't going to qualify for the European Championships or the FIFA World Cup, but they are all present in this year's Olympic Games football tournament.
People associated with those countries now have an opportunity that they may never get again to cheer their team on—an opportunity that they certainly won't ever have at Euro.
I also know what the overall counter argument to this is: letting nations and players like that in to the tournament will reduce the overall quality of football being played at the tournament. The fact that there aren't those "big-name" stars will reduce the quality of football—making it boring and frustrating to watch.
However, if you actually sit down and watch the likes of Brazil and Spain play, you'll see that there isn't an absence of talent—rather, there's an abundance of it at the Olympics.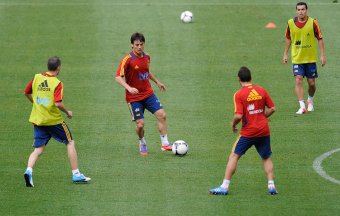 Denis Doyle/Getty Images
There is so much talent oozing out of these sides that there will not be a drop-off in the quality of football being broadcast. You're unlikely to notice a real change at all, and if we were to take the argument further, you could also say that technically there is the potential for more attacking play and talent to be exhibited at the Olympics.
With younger, more raw players on hand, we're more likely to see something out-of-the-ordinary and unexpected than the tika-taka, possession football that we witnessed at Euro 2012. The players are more exciting and more open to trying something new—which can only mean that we could witness some incredible things at the Games.
All in all, you'd have to argue that the 2012 London Olympics are not a drop-off from the 2012 European Championships.
They provide a better opportunity for both players and countries, and we're in fact more likely to see incredible talent and skills at the Games than we ever were at Euro 2012.
There are fewer big names, fewer big countries, less boring football and a better chance to win more people over as to why football is the most brilliant game on the planet.
Don't believe me?
Watch this year's Olympic Games and come back to me when you're done.
You might just change your mind.
Is the 2012 Olympic Games better than Euro 2012?
Comment below or hit me up on Twitter: Follow @dantalintyre
This article is
What is the duplicate article?
Why is this article offensive?
Where is this article plagiarized from?
Why is this article poorly edited?