Olympic Swimming Results 2012: Day 1 Updates, Medal Winners, Analysis & More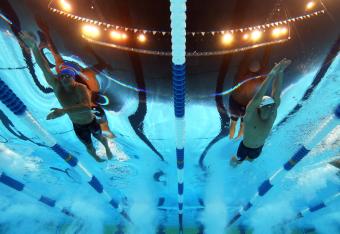 It was a pretty disheartening opening day, overall, for the Americans.
Ryan Lochte looked great, swimming his best time ever to win the 400 IM. The other guy (yes, Michael Phelps was just referred to as "the other guy") took fourth and looked awful all the way through.
Panic time? Looks like it.
Dana Vollmer is the star of the day for the U.S., setting an Olympic and textile (non-synthetic suit) record in the 100 butterfly, with the final coming up tomorrow.
Missy Franklin gave the 4x100 freestyle team a lead in her first leg, and the Americans held it until the halfway point but faded back to bronze.
The overall performance of the day came from 16-year-old Ye Shiwen of China, setting a world record (4:28.43) to win the women's 400 IM.
There's a lot more to come. Could Phelps be completely melting down? Is Missy going to dominate? Will Lochte be the star of the Olympics? We'll see...
One last thing!
Mikey came through with the classy move... Is it genuine?
Congrats to @ryanlochte ... Way to keep that title in the country where it belongs!!

— Michael Phelps (@MichaelPhelps) July 28, 2012
That's gonna wrap it up for right now. Stick with us for live blogging on all the major sports.
Some notes on live streaming on the web, since there have been numerous problems reported...
- I switched to my new iPad and it is working flawlessly as opposed to desktop and laptop. Give it a try if you have one. I think it's the fact that it's an app on your iPad specifically made for this.
- Try another internet browser. I've found Firefix is better than Safari, but other reports say it's the other way around.
- If you have anything else to report comment below.
Lochte already Tweeting it up...
Thanks to my fans.This gold was for Lochte Nation!! That's what happens when Lochte Nation Unites!

— Ryan Lochte (@ryanlochte) July 28, 2012
Michelle Obama has stayed in the building all the way through. She is being shown clapping as U.S. women receive their bronze. It is Missy Franklin's first of many medal ceremonies.
A note on Natalie Coughlin. She did not compete in the 4x100 freestyle. She performaed well in the morning, so perhaps including her would have produced a better result than bronze. Either way, she gets a medal as well and it looks like it's the end to a fantastic career. Twelve career Olympic medals. Well done.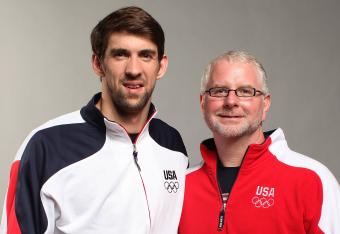 Thanks, coach...
Bob Bowman as surprised as anyone. Said he didn't see that coming at all. Described Phelps' performance as "horrible."

— Wayne Drehs (@espnWD) July 28, 2012
While we have a second to breathe... This has been a terrible day in the pool for the USA. Phelps flopped, and the U.S. women's 4x100 freestyle relay did not finish well. Missy Franklin turned in a great first leg, but she wasn't backed up. Disappointing for the stars and stripes.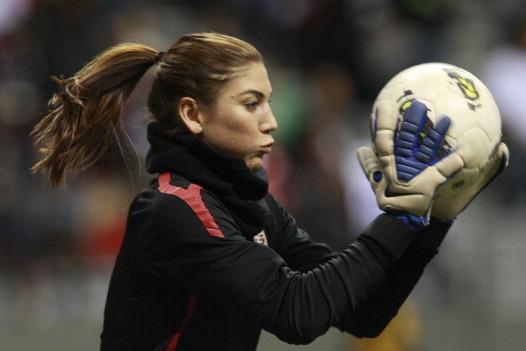 Potential hook-up in the Olympic Village...
Conrgrats @ryanlochte for bringing home our FIRST Gold medal! #fb

— Hope Solo (@hopesolo) July 28, 2012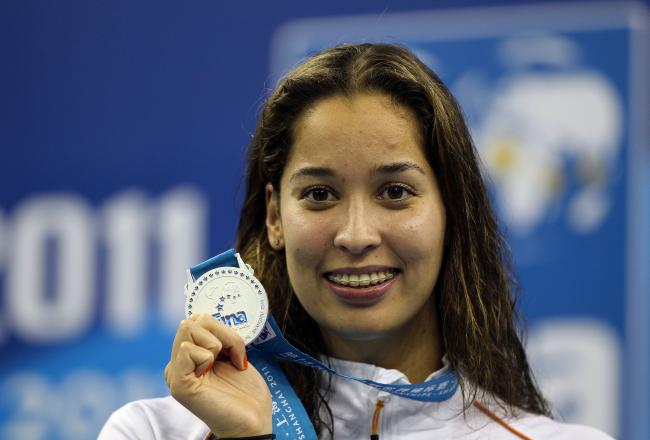 Ranomi Kromowidjojo has a future in modeling after London.
The United States led the women's 4x100 relay through two legs but slipped and just took bronze. Australia was first and The Netherlands, with a great anchor leg from the best name in the Olympics (Ranomi Kromowidjojo), surges to silver.
Missy Franklin is a looooong human being for sure.
Here were my predictions. My gold-medal favorite Hansen (no bias I swear) just made it into the eighth spot in the final. Don't worry, he's saving it for the final. Yeah, right...
Kitajima, my pick for a silver medal, just eked into the final thanks to a slower semifinal #2. Christian Sprenger of Australia won the heat with a time of 59.61 seconds.
The camera angles in the pool make this so exciting to watch. The world record tracking line is also great.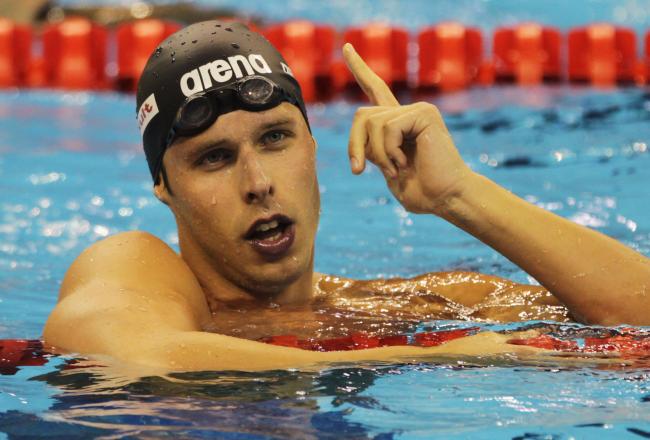 In case you forgot, this is a heavy-hearted event after world champion Dale Oen of Norway died suddenly earlier this year.
Cameron van der Burgh sets an Olympic record in his 100-meter breaskstroke semifinal, going under 59 seconds. Kitajima might not make it through after taking fourth.
100-meter breaststroke semifinals underway.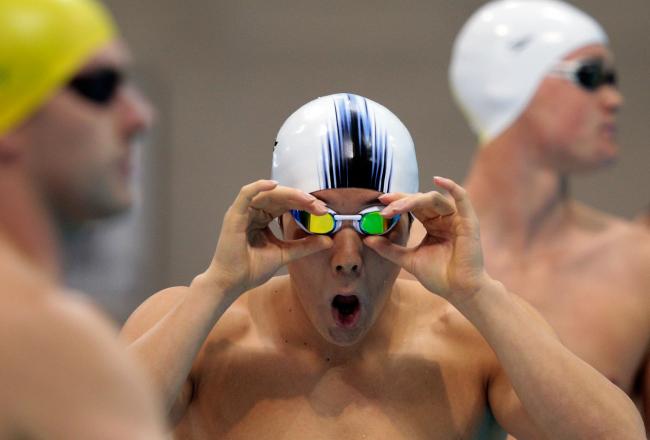 What an up-and-down day for Park Tae-Hwon. DQ'd, then reinstated, then takes silver.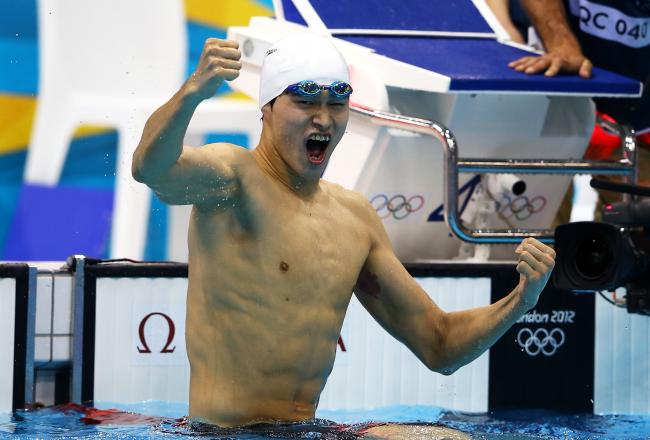 A great day for the Chinese so far. They train so hard in these Olympic events. Such discipline.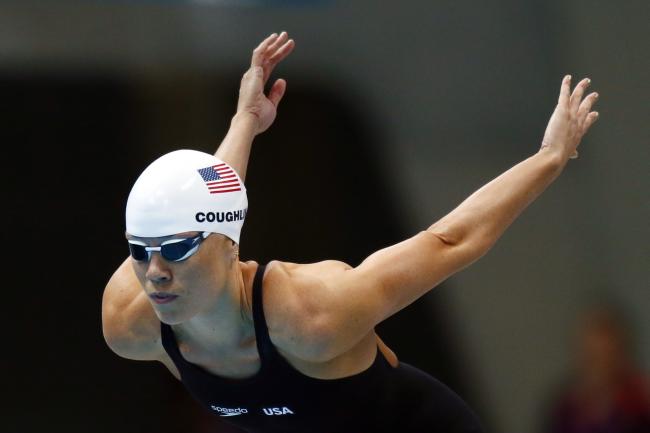 The next big race, and the finale for the first day of swimming competition, will be the women's 4x100 freestyle relay. It'll be the first Olympic swim for 17-year-old American Missy Franklin and, assuming she is included on the four-person team, the final one for Natalie Coughlin.
Coughlin performed very well in the morning qualifying for this event.
And just like that Beisel lost her lead as Ye Shiwen, a 16-year-old from China, blew past the American in the freestyle and then blew past the world record. Beisel finished second.
Ye set the new mark at 4:28.43. Beisel touched at 4:31.27. Stephanie Rice ended up sixth.
Beisel has a huge lead as the third leg, the breaststroke finishes. But she's losing ground in the freestyle.
Stephanie Rice of Australia is the featured performer in the women's 400 IM, which is under way. Elizabeth Beisel of the United States aims to steal the show.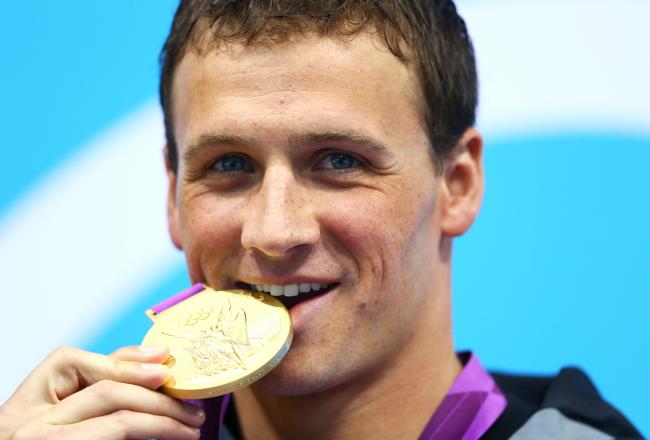 Ryan Lochte stood calmly on the gold-medal podium as the U.S. national anthem played for the medal ceremony of the 400 IM. He's smiling now as he shows off his gold. Stunning to see the medal stand without Michael Phelps on it.
British commentators on live stream are wondering if Phelps tried to do too much by taking on the uber-exhausting 400 IM. The aftereffects remain to be seen, but Phelps' mind might not be able to overcome his body at this stage of his career.
This article is
What is the duplicate article?
Why is this article offensive?
Where is this article plagiarized from?
Why is this article poorly edited?