2012 Olympics: 7 Must-See Events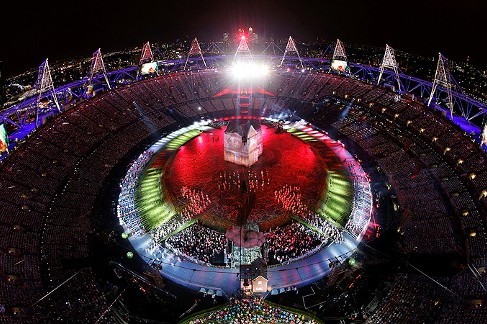 Chris McGrath/Getty Images
With the 2012 Summer Olympics finally upon us, it's time to wade through two jam-packed weeks of events in hopes of predicting which events can be classified as, "can't-miss."
Now obviously some of the all-time greats never would have been classified as such at the beginning of the competition, but we'll do our best to identify seven events to mark on your calendar this summer.
Spanning numerous competitions like track, swimming, basketball and others, these events either pit great competitors against one another, have intriguing story lines or have a real chance to provide a record-breaking performance.
Begin Slideshow

»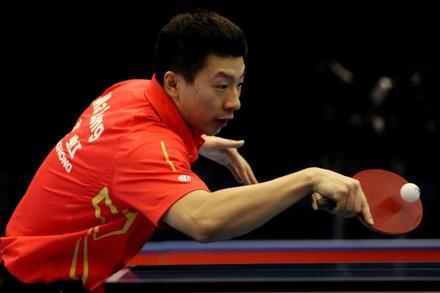 Scott Heavey/Getty Images
Okay, so I'll admit I'm a bit biased here, but you've got to hear me out.
Four years ago, I had the pleasure of watching the Olympics in a foreign country (Singapore), an experience I recommend everyone have at least once in their life because it will seriously change your views on the Olympics.
The moral of the story is that events like gymnastics, volleyball and basketball just aren't as big as events like badminton and table tennis are in Southeast Asia. The cool part though?
Table tennis is freaking awesome.
While other events made this list because of the performers, I couldn't name a single participant in this event and yet I'm stoked. Watch one match of table tennis and you'll be hooked, trust me.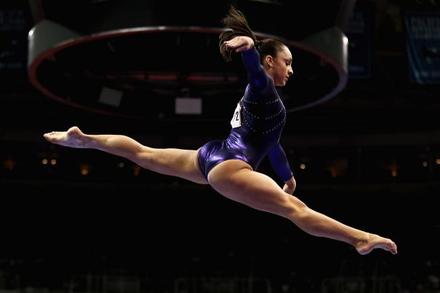 Ezra Shaw/Getty Images
It wouldn't be the Summer Olympics without a little bit of gymnastics involved.
Every year the U.S. is captivated by a female gymnast and 2012 isn't expected to be any different. Just for the sake of variety, we highlighted the team event because the U.S. is expected to be one of the event's favorites.
Coming off the gold medal at the World Championships last year, the U.S. team hasn't won gold at the Olympics since 1996—something they're poised to change this year.
One name that's expected to be on the tip of every tongue one month from today is Jordyn Wieber, a gymnast with a chance to win gold as part of Team USA as well as individually.
Al Bello/Getty Images
August 4, 2012 could be a bittersweet moment for American sports fans everywhere, as it just might mark the final Olympic event for Michael Phelps.
While many expect Phelps to return in a limited capacity in 2016, there's never any guarantee for any athlete to return to the Olympics.
If 2012 is his final shot on Team USA, then the 4x100-meter medley relay will be his curtain call as he goes for what could be his seventh medal of 2012.
Just four years ago it was in this event that Phelps earned his record eighth gold medal as the Americans set a new world record.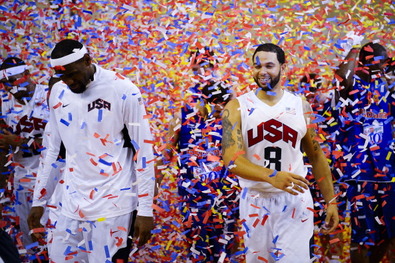 David Ramos/Getty Images
Amidst all the debate about whether this 2012 men's basketball team is better than the 1992 Dream Team, the 2012 team still has a gold medal to win.
Although confidence is surely running high after the team defeated arguably their top competitor, Spain, by over 20 points just last week, nothing is a given.
The gold-medal game expects to be a rematch between the Americans and the Spaniards, who boast a formidable front line of Pau Gasol, Marc Gasol and Serge Ibaka. The favorites will always be the Americans, but with a gold medal on the line, this game should be extremely entertaining.
Michael Kappeler/Getty Images
While many don't even consider the 200 meters Usain Bolt's most exciting event, few would argue that it's his best.
In the 2008 games, Bolt broke the world record with a time of 19.30 seconds, beating the rest of the field by an astonishing .66 seconds. Since then, all Bolt has done is get faster.
One year later, Bolt broke his own record with a time of 19.19 seconds—a time that still stands as the record.
While one can wonder whether Bolt will have any real competition in 2012, the aspect that is worth watching is how far Bolt can push the envelope. In reality, the only competition he needs is himself.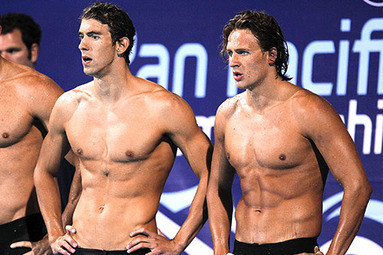 Stephen Dunn/Getty Images
While the 2008 Olympics were dominated by Michael Phelps' quest for eight gold medals, the pool portion of this year's event will be dominated by the rivalry between Phelps and fellow American Ryan Lochte.
Of all the events these two guys are competing against one another, the 200-meter individual medley promises to be the most exciting.
At the moment, Lochte holds the world record in the event with a time of 1:54, which he notched at the 2011 World Championships just .16 seconds ahead of Phelps.
At this year's Olympic Trials, however, Phelps got his revenge by beating Lochte by .09 seconds.
Regardless of who wins, this race should be a joy to watch.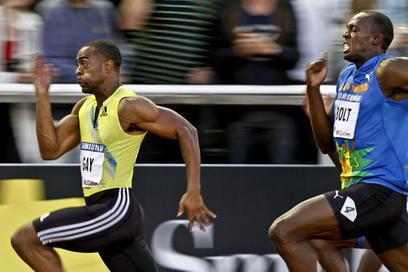 Niklas Larsson/Getty Images
While other events have excitement, drama, record-breaking potential and name power, no event this summer has a more powerful combination of everything than the men's 100 meters.
For starters, the event itself is one of the most primal and exciting in all of sports—who can sprint faster than who.
Aside from that, however, is the presence of Usain Bolt—a man who was truly untouchable four years ago as he ran a time of 9.69 seconds, .2 seconds ahead of second place.
And that was while celebrating across the final 10 meters.
Adding to the excitement is Tyson Gay, the Americans' best chance at dethroning Bolt. In what is his final chance at gold, Gay is hoping to avenge a disappointing 2008 in which he didn't even qualify for the finals.
Finally to add even more drama is the presence of Justin Gatlin, one of the most fascinating figures in London.
Gatlin, the 2004 Olympic gold medalist, was banned from competing for four years. When his ban expired in 2011, however, Gatlin has come back strongly since, winning this year's trials over Gay with a time of 9.80 seconds.
Honorable Mention:
Men's Decathlon—Ashton Eaton set the world record at the U.S. Trials and could earn his first gold medal in London
Women's 200 meter backstroke—17-year-old Missy Franklin currently holds the world record in this event and also has a chance to win her first individual gold medal