Olympics Opening Ceremony Outfits: Grading the Best Uniforms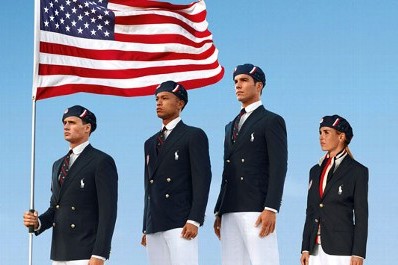 Image via ABC News
The American Olympic uniforms have been in the news for various reasons the last few weeks. Everyone was up in arms about them, first for being "ugly" and then for being made in China.
The whole thing was a little ridiculous though, Olympic uniforms are always a little silly. When you dress a bunch of adults up in the same outfit, it's hard to make it a dignified affair.
That being said, some countries have done a better job than others at not embarrassing their athletes. Let's take a look at the best uniforms of the parade of nations!
This will be updated as the event goes on, so check back!
Begin Slideshow

»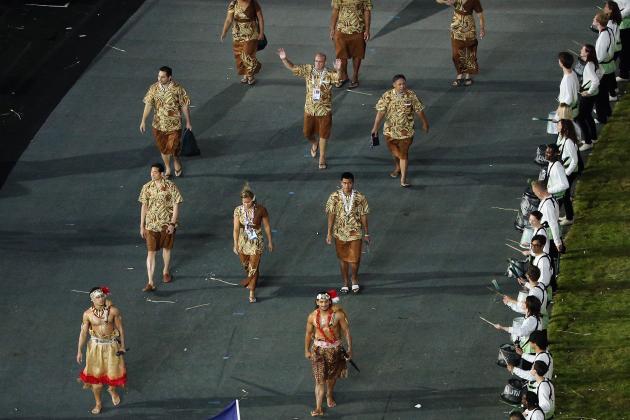 Ian Walton/Getty Images

American Samoa went with something that really represents their island culture. I wouldn't like these for most countries, but they really work for their tiny delegation. I like the cultural flair and wish more countries would go that direction.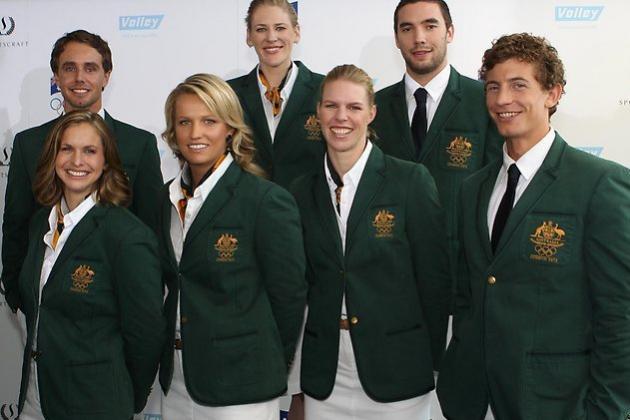 Image via news.com.au
Like many countries this year, the Australian Olympic uniforms didn't go with the traditional flag colors, opting for a hunter green instead. It was a good choice—green just suits Australia really well. Plus it looks good with all that blonde hair and bronzed skin.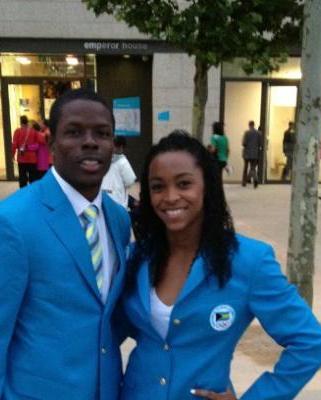 Image via @annabahama
The Bahamas blue uniforms would look perfectly home on a beautiful tropical island. You can never go wrong with a jewel tone blue for men or women—definitely one of the best of the bunch.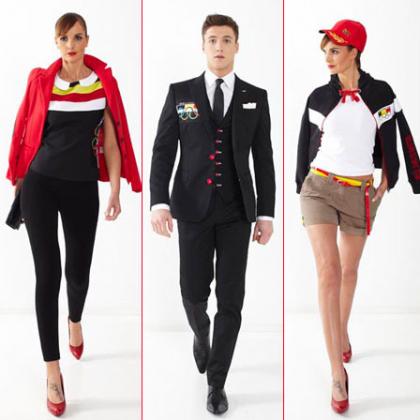 Belgium decided to keep it classy with a blazer and best combo in their national colors. You can't go wrong with a navy blue blazer or a red jacket, and I wouldn't expect anything less from the home of some of the world's greatest beers and waffles.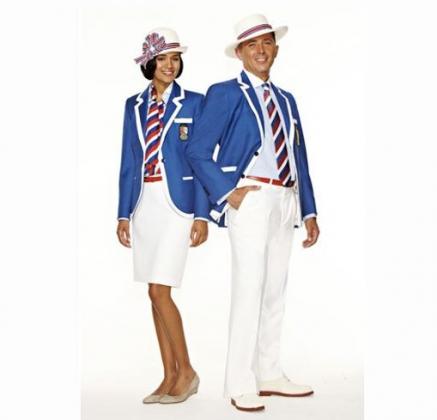 Image uk.lifestyle.yahoo.com
The Belize Olympic uniforms definitely started off on the right track, but they went just a little too bold. They are decked out in the colors of their national flag, which is good, but they end up looking a bit like tour guides.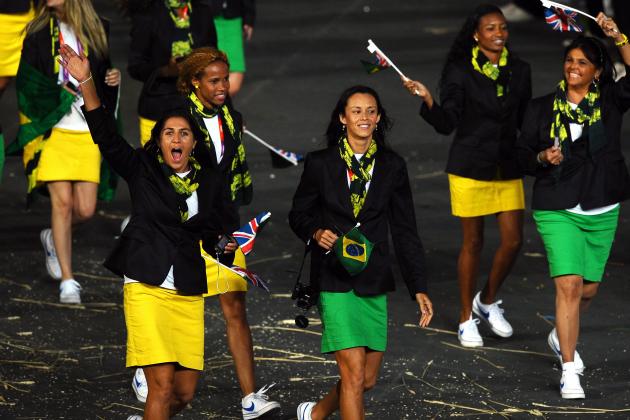 Laurence Griffiths/Getty Images

Brazil's perfect pairing of green or yellow skirts and pants with a dark blazer was a home run. They bright colors of the Brazilian flag really stood out with the dark jackets and they lit up the stadium. One of my top five, for sure.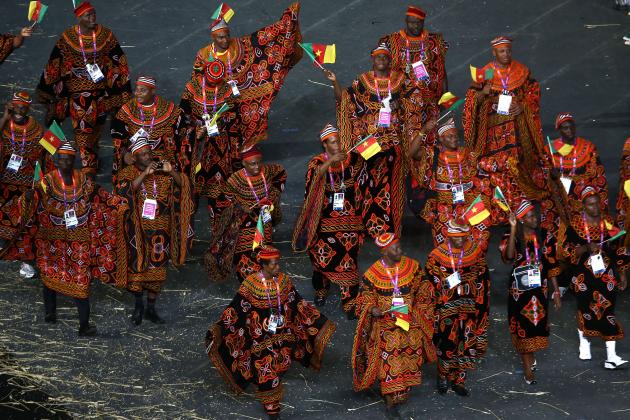 Quinn Rooney/Getty Images

With so many suits and ties walking the parade of nations, Cameroon's cultural garb was such a great addition. The traditional African garb definitely stood out and was memorable in a good way.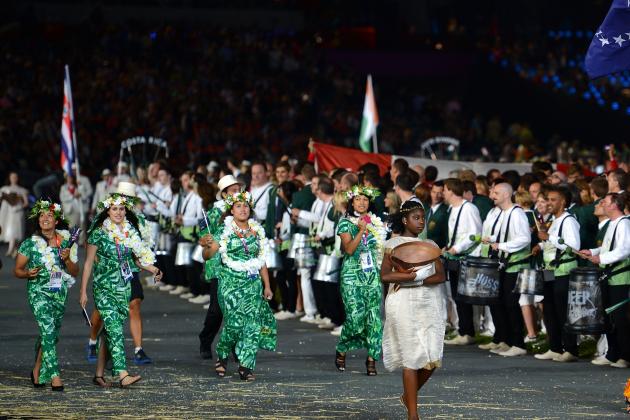 Lars Baron/Getty Images

This picture isn't the best, but the Cook Islands wore a bold green with a white tropical flower print. It looked substantially better as a dress than a shirt and pants combo. I'd give the dress and A+ but the pants and shirt a C—hence the B+.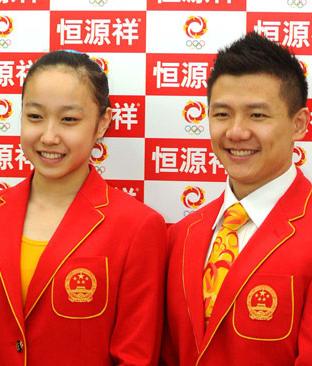 Image via english.peopledaily.com.cn
It's no surprise that China's Olympic team is decked out in the national colors of the Chinese flag. Much like the American uniforms, though they aren't entirely creative, they are tasteful and representative of the country.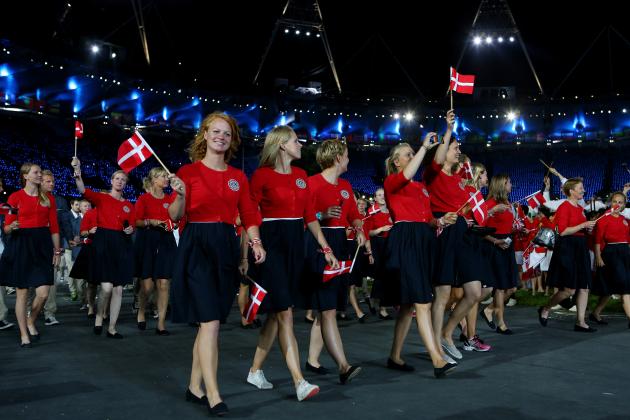 Cameron Spencer/Getty Images

Denmark did a gray and red combination to go along with their national colors. The women wore fantastic red cardigans with a gray skirt and most paired them with pearls. The men wore a simple, but chic, gray suit with white shirts and red accents. Definitely wins a gold.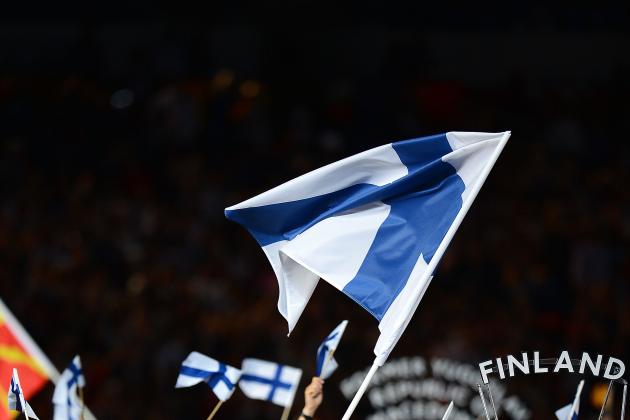 Lars Baron/Getty Images

Finland's Olympic uniforms are definitely outside the box compared to most. Rather than just layering on various national colors, they went for white pants paired with a jacket that has some kind of landscape on it. Definitely different, but a welcome change.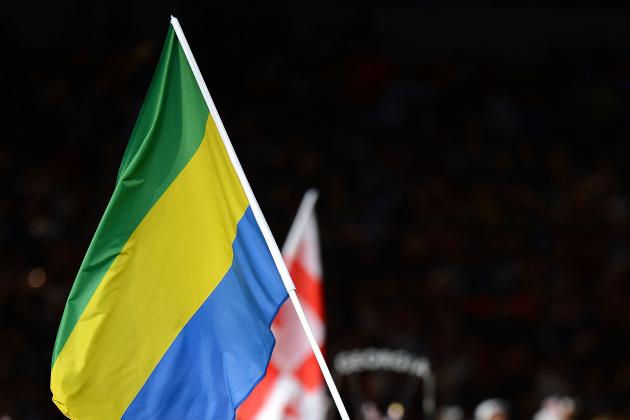 Lars Baron/Getty Images

Gabon hasn't won an Olympic medal since the 1988 games, but they still dress for the job they want—not the one they have! They looked sharp in the parade of nations, pairing a blue blazer and white pants with colorful scarves in their national colors.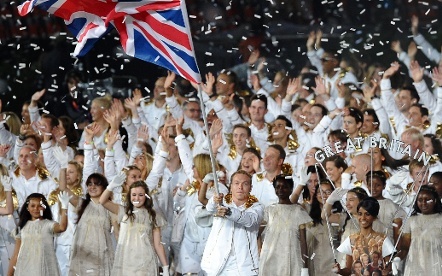 The host nation decided to go with an authentic old world Greek style uniform—and it really worked. Their opening ceremony uniforms were a lot more impressive than their high fashion competitive uniforms designed by Stella Mccartney.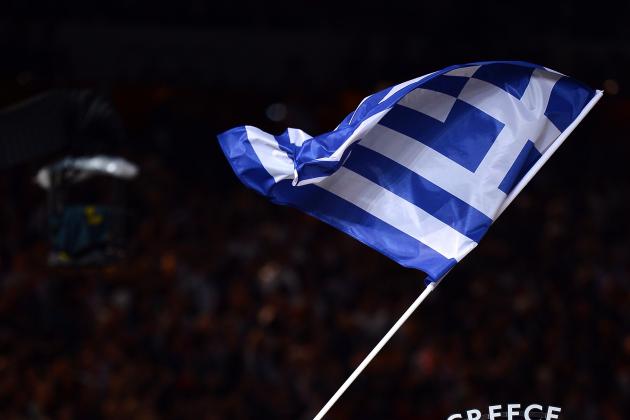 Lars Baron/Getty Images

For being the nation of origin for the Olympic games, Greece really didn't go all out for their Olympic uniforms this year. They aren't bad at all, but look a little bit more like casual office wear than Olympic uniforms. That being said, at least they could afford to have them made!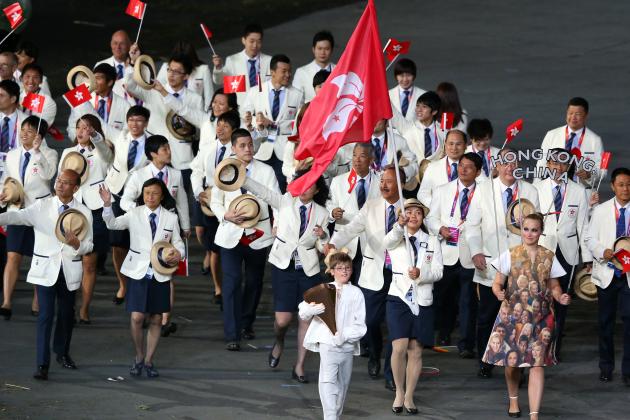 Alex Livesey/Getty Images

I didn't even know Hong Kong participated in the Olympics separately from China until tonight. Learning something about the world and evaluating their fashion. The Hong Kong Olympic uniform was a classic white blazer with dark skirts and pants—paired with red accents.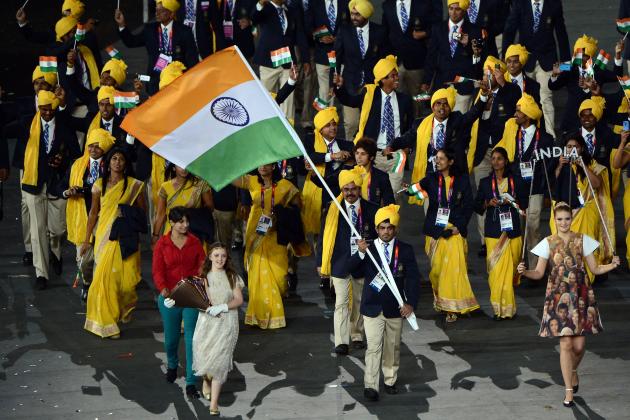 Michael Regan/Getty Images

India blended the cultural and the classic fashion aspects better than any other country in the world. The men paired a classic turban with a sleek suit and the women wore fashionable saris.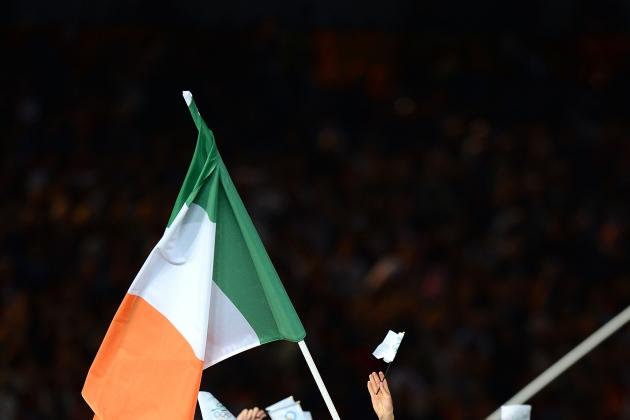 Lars Baron/Getty Images

Ireland went full-on hipster with their Olympic uniforms this year and they were one of my absolute favorites. Skinny jeans and a green jacket—you just can't beat that!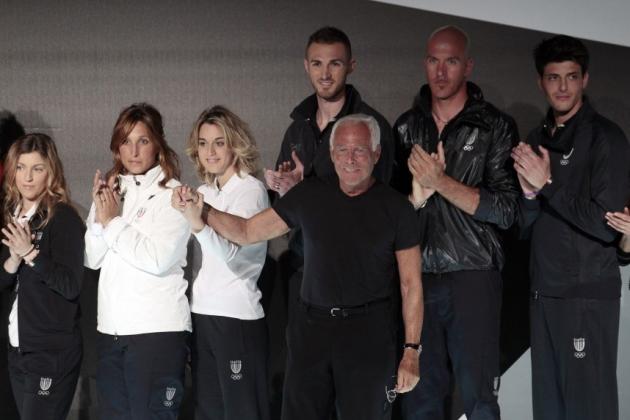 Image via ibtimes
Italy's Olympic team uniforms were designed by internationally acclaimed fashion designer Giorgio Armani. The uniforms are, predictably, chic, but they fail to capture anything about the country at all. You can almost never go wrong with black and white, except at the Olympics.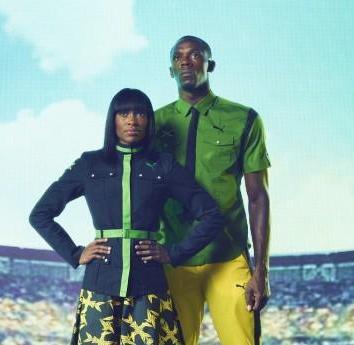 You knew dang well that the world's fastest man wasn't going to show up to the London Olympics dressed like a fool. Usain Bolt and his fellow athletes from Jamaica are sporting, hands down, some of the best Olympic uniforms in decades.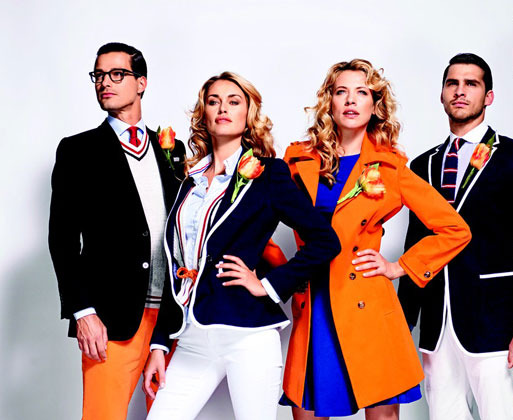 Image via fashioninmotion
It's never easy to make orange look fashionable, but the designer of the Netherlands Olympic uniforms did so in a very impressive fashion. These sophisticated ensembles look to be what the U.S. team was trying to achieve, but fell far short of.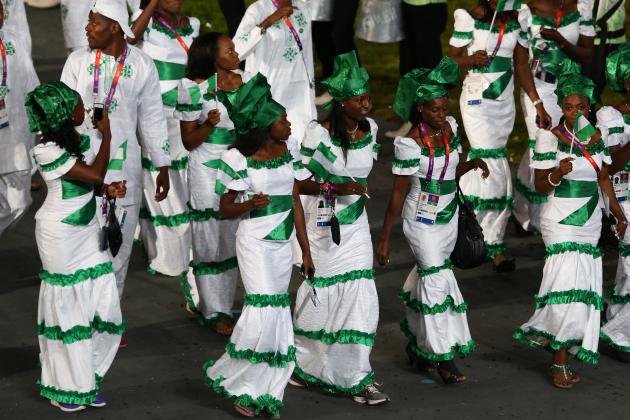 Alex Livesey/Getty Images

Nigeria's white and green uniforms really stood out in the crowd. They were able to do traditional African garb without it looking like a costume, which many other nations weren't able to pull off as successfully.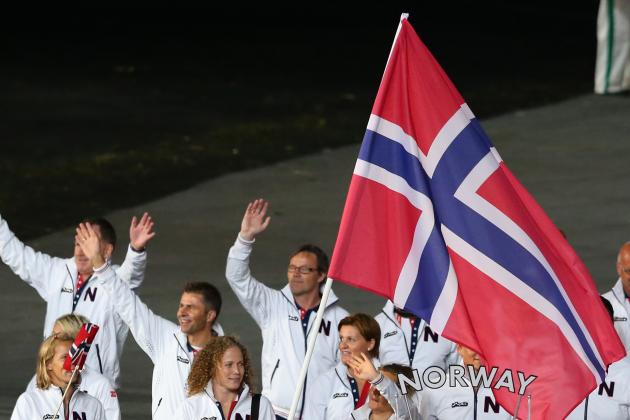 Alex Livesey/Getty Images

Like many countries, Norway went with a red white and blue uniform to match their national flag. The uniforms aren't bad at all—they're very tasteful—but just a little be plain and understated for the Olympics. Perhaps they're saving the good stuff for the winter Olympics!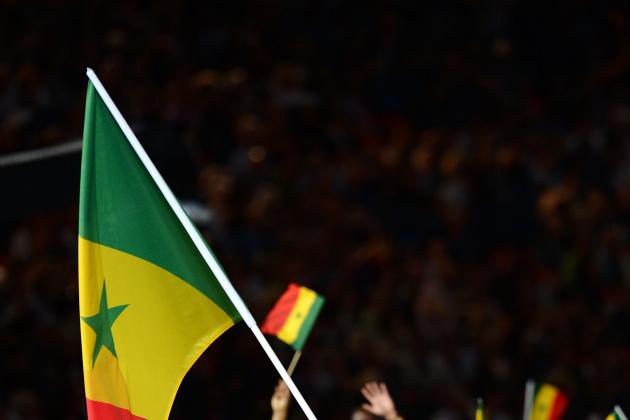 Lars Baron/Getty Images

Like Nigeria, Senegal did yellow and green with a cultural flair. Their uniforms stood out amongst the many blazers and brought attention to a relatively small delegation.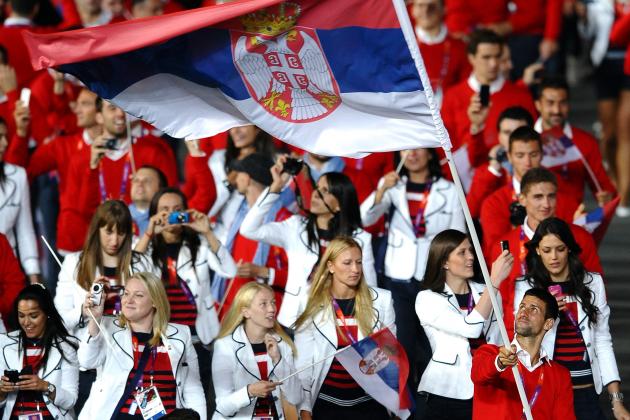 Laurence Griffiths/Getty Images

Everyone was doing red, white and blue and Serbia did it okay. Not great, but not bad at all.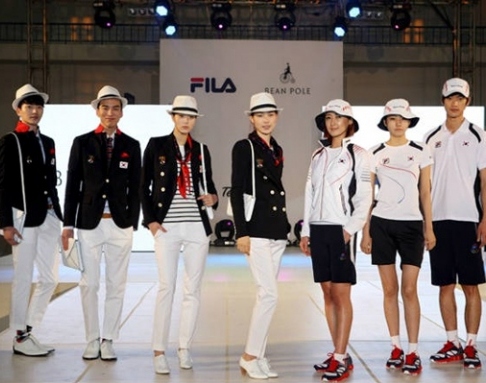 Image via shrewdtennis
The South Korean uniforms have a nautical theme done to perfection. It's perfect for the summer games and they manage to be very sophisticated, yet sporty at the same time–not an easy balance to reach.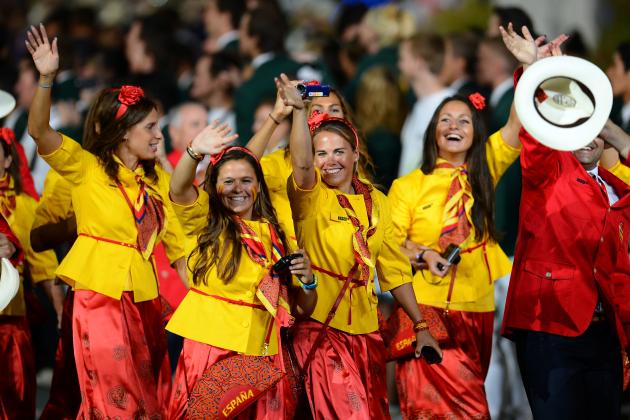 Lars Baron/Getty Images

Spain obviously didn't go for the muted earth tones like a country such as Australia. But it wouldn't really make sense if they did—muted earth tones have no place in Spain! These uniforms are definitely a little brighter than average, but they are very well suited to the country and its people.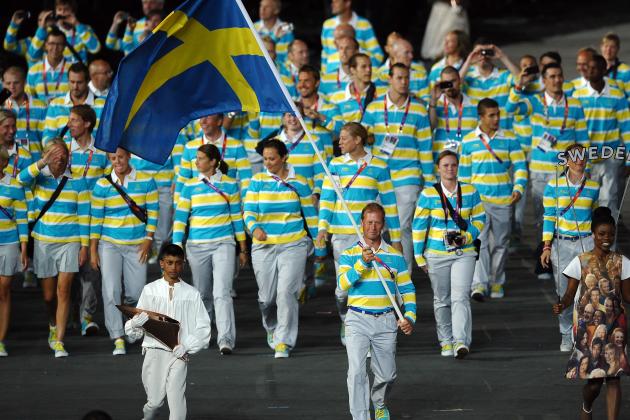 Laurence Griffiths/Getty Images

The Scandinavian countries don't usually expect to compete too much in the summer Olympics and their opening ceremony uniforms seem to reflect that. Most of them were very subdued and unimpressive, but Sweden's patriotic polo shirts really represented Sweden proudly.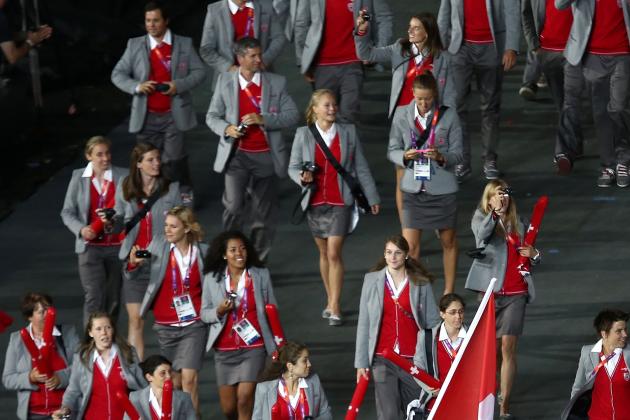 Quinn Rooney/Getty Images

The Swiss uniforms were remarkably similar for both the male and female athletes, but they managed to find a design that really worked for both sexes. The red and white is what you'd expect from the Swiss and pairing it with gray was a great choice.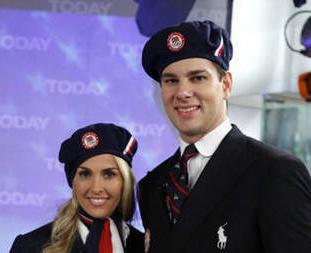 Image via NJ.com
Like I said in the opening slide, the American uniforms have taken a lot of heat from cranky Americans in recent weeks, but it's been ridiculous. These uniforms are just not that bad—although not terribly creative—and have been over-criticized.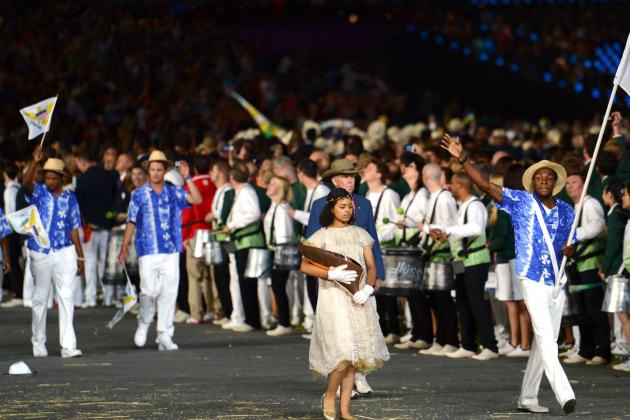 Lars Baron/Getty Images

The Virgin Islands went with the sweet Hawaiian shirt that you can't pull off outside of of a tropical island. Although, apparently you can pull it off on the British Isles as well! The Virgin Islands were one of the final nations to walk the parade and really ended it with a bang.