Olympics 2012: Picking a Best Combined XI from Men's and Women's Squads
Julian Finney/Getty Images

The Olympic games throws up the opportunity to have a bit of fun and look at a lot of different things.
That's why I've decided to look at picking a combined XI from some of the football squads at the 2012 Olympics.
For the first time in a long time, there's a British presence at the games, but I won't just be picking from that squad.
There are great players in some of the men's and women's squads and I've picked what I think will be a good combination of men and women to make a formidable team.
It's just a fun list, so hopefully you'll enjoy it!
Begin Slideshow

»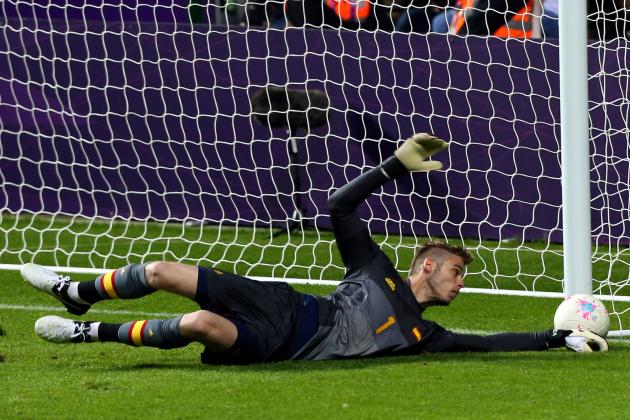 Stanley Chou/Getty Images

Widely regarded as one of the best young goalkeepers in the world, David de Gea's debut season wasn't without its problems.
He's clearly a talented kid, or Sir Alex Ferguson wouldn't have shelled out all that money for him.
He'll continue to get better, and playing in Britain at the Olympics might help him to settle in more.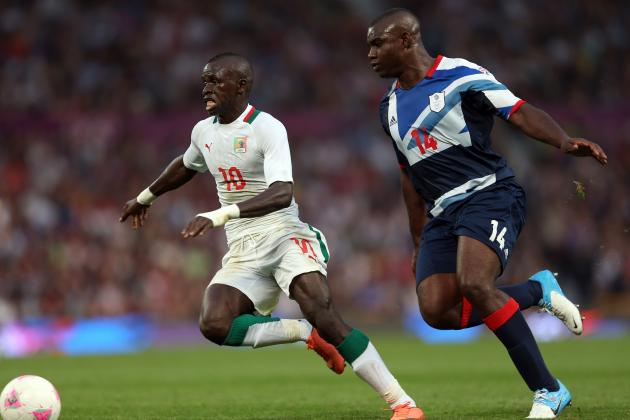 Julian Finney/Getty Images

One of the biggest surprises of the summer was the exclusion of Micah Richards from the England Euro 2012 squad.
This guy has got it all.
Pace, power, strength, skill and a phenomenal engine to get up and down the pitch.
He should be a key part of any team he plays in.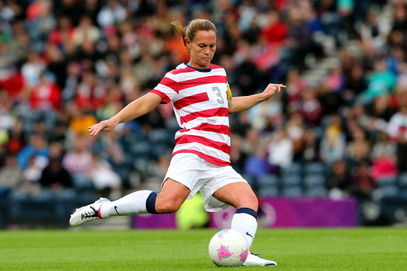 Stanley Chou/Getty Images

One of the most experienced international women's footballers in the world is Christie Rampone.
Her record for the USWNT speaks for itself, and her leadership has been key to the success of the USWNT over the last decade.
Every team needs a leader, and there's arguably none better than Christie.
Julian Finney/Getty Images

Her selection might confuse a lot of people, but Steph Houghton is one of the best defenders at her level.
She's had to overcome two serious injuries already in her career, but she's overcome them to score twice in three games during the Olympics.
Funny thing is that she's still just 24.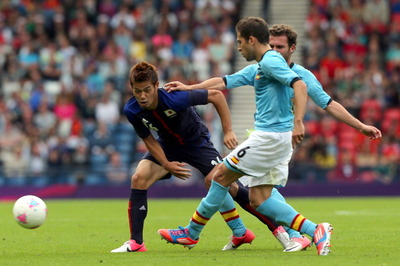 Stanley Chou/Getty Images

Rounding off the four defenders in my team is the newest addition to the Barcelona squad, Jordi Alba.
He was one of the outstanding players at Euro 2012, and he could quite easily add Olympic gold to his collection—completing his dream summer.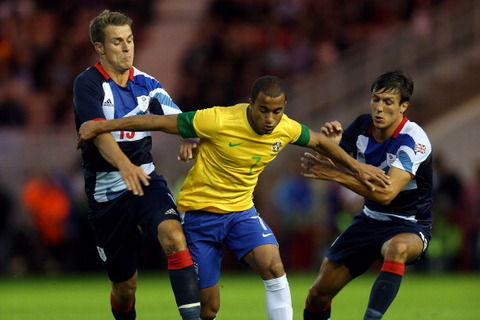 Julian Finney/Getty Images

One of the latest young Brazilian superstars, Lucas Moura is a precocious talent who can develop into one of the best players in the world.
He's rumoured to be interesting Manchester United (via Manutd.com), which is no surprise given his ability.
Under Sir Alex Ferguson, he could be the centrepiece of a new dynasty at Old Trafford.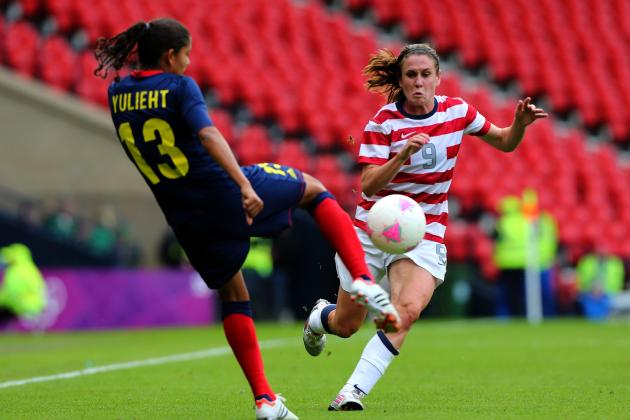 Stanley Chou/Getty Images

It shouldn't be a surprise that Heather O'Reilly is in this combined XI.
She's a key part of the USWNT and playing on a successful team gives confidence to any player.
Heather is no different.
At the age of 27, she's earned 166 caps for her country and won everything there is to win at national level.
She's one of the best women's players around, and I couldn't miss out on including her.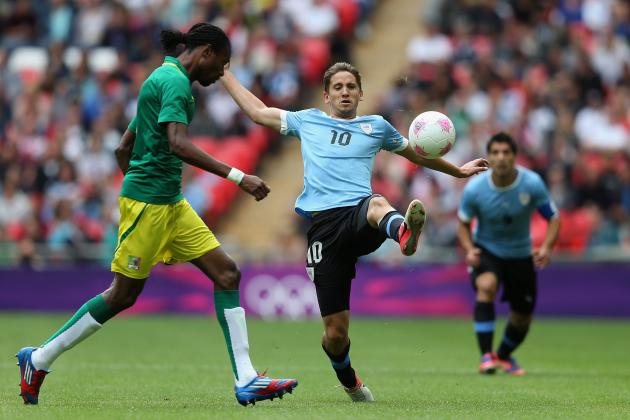 Julian Finney/Getty Images

Gaston Ramirez is yet another highly-rated South American who's been linked with a move to England this summer (via Metro.com).
In a Uruguayan squad that already includes Edinson Cavani and Luis Suarez, Ramirez doesn't look out of place.
He's as technically sound as those two players and has all the tools to be a superstar.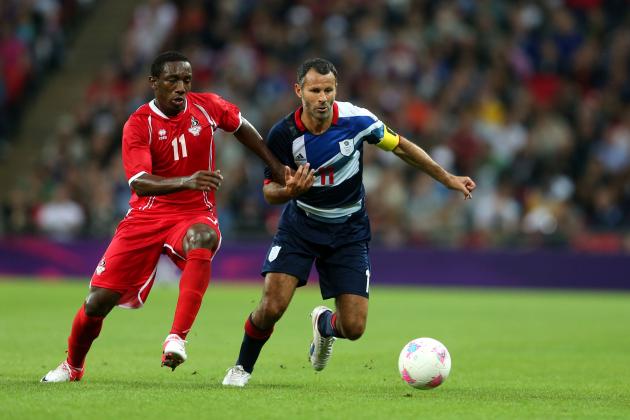 Julian Finney/Getty Images

He's one of the best players to play in Europe over the last 20 years, but Ryan Giggs has never played in a World Cup or European Championships.
That's a crying shame because Giggs' talent deserves so much more.
Team GB coach Stuart Pearce made Giggs his captain for the Olympics, and I hope that, for Ryan's sake, Britain are successful.
If one player ever deserved international glory, it's Ryan Giggs.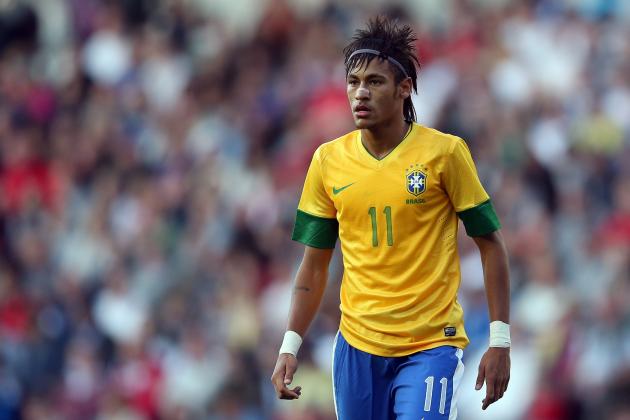 Julian Finney/Getty Images

Introducing one of my two strikers, all I can say is that he's got one of the dodgiest haircuts in world football.
OK, so that's not all I can say about Neymar.
People have been talking about this kid as a superstar for years and he's only just turned 20.
His goal record for the full Brazilian national team is already an impressive goal every other game and, as he gets more experience, that record will only get better.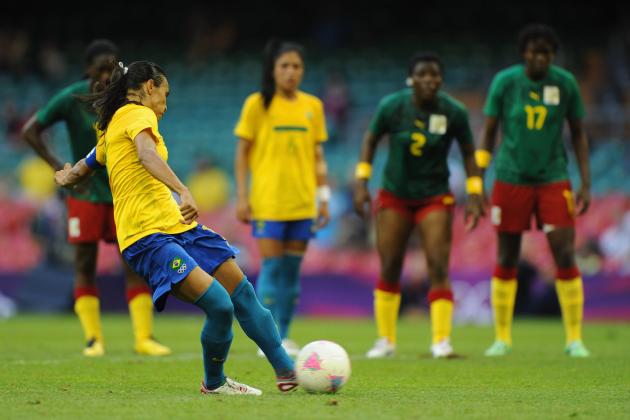 Michael Regan/Getty Images

Completing this Brazilian frontline is the current top goal scorer of their women's team, Marta.
This girl is one of the best players I've seen for quite awhile.
Every time she plays, it looks like she'll score and by partnering her with Neymar up front, it almost guarantees goals.