Men's Gymnastics Olympic Qualifications 2012: Top Competitors to Watch For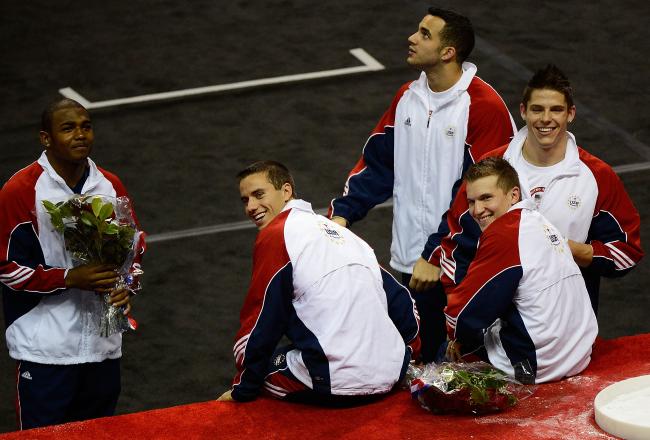 Ronald Martinez/Getty Images
They may not get as much attention as the women do leading up to the Olympics, but the men's gymnastics squad will be just as fun to watch this summer in London.
As Saturday—the first day of qualifying—approaches, there are certain athletes destined for superstardom (and, most likely, a future stint on Dancing with the Stars) and some who may crumble under the enormous expectations.
The U.S. team is going to need all of the illustrious star power it can get in order to take down China, which won all of the gold medals except one in 2008. Here's a look at some of the gymnasts who will doubtlessly leave you just as impressed as the ladies.
You can find the full gymnastics schedule here.

Danell Leyva
Leyva has an inspiring story for which he's been receiving a lot of attention, but he has the skill to back it up, too. His stepfather and coach, Yin Alvarez, was a member of Cuba's national gymnastics team, but per the Miami Herald, he and Leyva's mother, Maria Gonzalez, defected when Leyva was a baby in order to give him the opportunity to succeed in America.
Now, his parents run a gym where they coach 150 gymnasts, according to the Herald's Linda Robertson, and no one is a better representation of their hard work than Leyva, now that he's made it all the way to the 2012 Games.
Leyva's resume is bursting with accomplishments: first place in the parallel bars at the 2011 World Championships, first all-around at the 2011 Mexican Open, first all-around at this year's Olympic Trials. What Jordyn Wieber is to the women's team, Leyva is to the men's team. Expect at least one gold out of him.

John Orozco
Like Leyva, nobody expected Orozco to become an Olympic gymnast. Not many little boys from the Bronx end up competing in artistic gymnastics on an international stage.
But according to CNN.com, ever since he was seven years old, it was obvious that he was destined for greatness. His parents enrolled him in a gymnastics class at seven, he garnered his first medal two years later, and here he is at age 19 competing for the gold in London.
While he's not as accomplished as Leyva on the international level—he finished fifth all-around at the AT&T American Cup this year—he finished second all-around at this year's trials and he finished first all-around at the 2011 Visa Championships. He can be expected to give China a run for its money, particularly on the high bar.

Jonathan Horton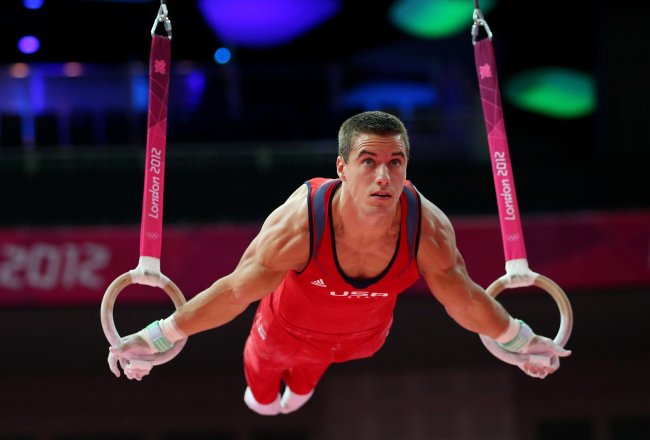 Ronald Martinez/Getty Images
Horton brings some experience to this year's squad as the only member of the 2008 Olympic team to return for another go. At 26 years old, he also brings some veteran leadership to the table.
According to the Houston Culture Map, Horton won the silver medal in the high bar in 2008 and was also the all-around bronze medalist. Judging by his performance at the trials, he'll be back for more medals in London: He finished third all-around, shortly after placing fourth all-around at the 2012 Visa Championships.
But given Horton's age and the fact that last October, he broke two bones in his foot and tore a ligament, per the Culture Map, he might not be quite as prolific as he was four years ago. Even if he doesn't win a medal, though, the impact of his leadership will certainly be felt across the team.
This article is
What is the duplicate article?
Why is this article offensive?
Where is this article plagiarized from?
Why is this article poorly edited?