Penn State Recruiting: Recent Commitment a Small but Good Sign for Bill O'Brien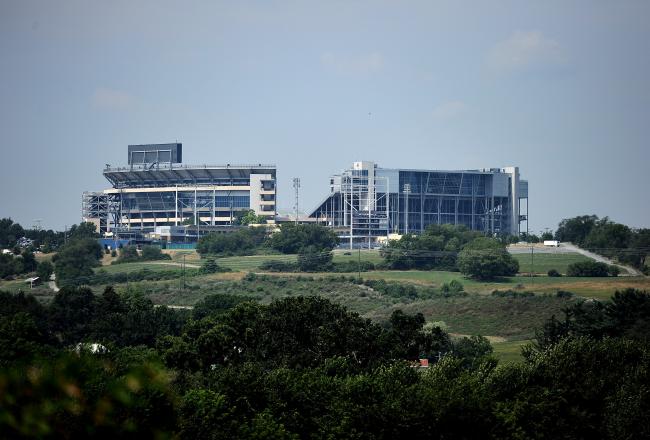 Patrick Smith/Getty Images
Penn State might have a ray of hope left in their recruiting process after all.
After being hit with scholarship reductions and a four-year postseason ban, many believed Penn State commits would be hard to come by.
While that may still hold true, the Nittany Lions received good news when linebacker Brennan Franklin committed and became a late addition to Penn State's 2012 class.
So who is this Franklin? Well, he's a 0-star recruit according to Rivals, but he told 247 Sports that he was in talks with both Arizona and Arizona State before choosing the Nittany Lions.
Franklin's initial plans were to attend Eastern Arizona Community College and later transfer to one of the Arizona schools, but Penn State altered that path. With Penn State needing every player they can get right about now, Penn State reached out to the linebacker.
"Late in the summer, Penn State gave me a call back," Franklin said. "I originally talked to them as a sophomore going into junior year. Things fell into place and I couldn't be happier."
Is this a big deal for Penn State Recruiting?
Now Penn State inherits a player that accumulated more than 450 tackles in his high school career, and earned First-Team All-State honors as a senior. That's a victory for Penn State, especially after everything they've been through this past week.
But what does it mean in the larger scope of things? It's certainly a positive to know that recruits still want to play for Penn State, but it still doesn't mean that Penn State will land the big-name recruits. After all, Franklin wasn't exactly knee deep in FBS scholarships.
But with that said, Franklin still could have worked his way to Arizona or Arizona State, where he would at least have a chance to play for a conference championship. Instead, he chose to play at Penn State out of love for the university and admiration of it's still prestigious program.
"Ever since I was a little kid, Penn State has been at the top of my list because it was Linebacker U," Franklin said.
So maybe Penn State still sells to kids. Perhaps, O'Brien can still gain the interest of recruits that grew up loving the university and wanted to play for it.
Time will tell, but as for right now, Franklin's decision will have a positive impact of Penn State recruiting.
This article is
What is the duplicate article?
Why is this article offensive?
Where is this article plagiarized from?
Why is this article poorly edited?