Franchise Tag 2012/2013: Top 5 Fantasy Football Players at Each Position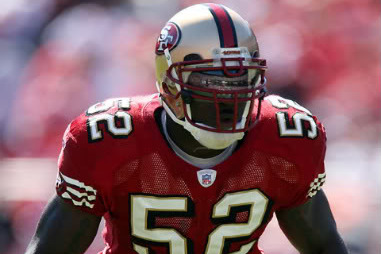 Patrick Willis
As training camp opens (UPDATE: Regular Season opens) for teams all across the NFL, the fantasy football doors begin to open up as well.
The season kicks off on September 5th, and most drafts will probably be held in late August, as they should.
With so many injuries in this physical sport, it is best to get close to the finish of the preseason before making your picks.
Fantasy football is obviously a lot of fun, but the big boys play in DYNASTY leagues with IDP (Individual Defensive Players). It also means there will be keepers so the roster you build will be the roster you keep for the most part. Yes, in these leagues you must draft for your team's fortunes today and in the future. More football knowledge is required to play in these leagues. There may be a time where one's team won't be very good and you will feel stuck with them, but one must not be afraid of sacrificing a season for the sake of future success. Smart moves in the midterm can guarantee a brighter outlook later on.
The following slideshow will present the top five players at each position in terms of overall fantasy value AND long term value.
These players should be the cornerstones of your team. Generally speaking, defensive players are a bit less valuable than offensive players, but you shouldn't wait too long to build your defense either. Depending on the point system in your league, defensive players will be major difference makers. It truly could be the difference between being a playoff team and being a champion.
(DUE TO A GLITCH IN THE B/R SYSTEM, THE TOTAL READ COUNT FOR THIS ARTICLE WAS ERASED. ORIGINALLY THE TOTAL READ COUNT FOR THIS ARTICLE WAS OVER 23,000 READS AS OF MAY 2013)
Begin Slideshow

»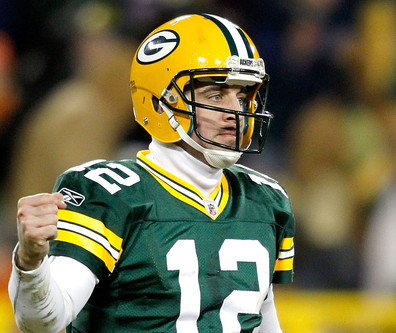 Aaron Rodgers
After this past season's performance, it would be hard to argue against anyone picking Rodgers as the top overall pick this year. He has all the physical gifts you could want at the QB position (with the exception of height), and he truly takes advantage of them. At age 28, Rodgers has the skill and the youth to be relied upon for many seasons to come.
While his injury history is cause for concern, Stafford managed to stay relatively healthy last year...and was dominant. The scary thing is, he could still get better. He has weapons to throw too, and he is in an offense that loves to pass the ball. The Lions will continue to score in chunks as long as Stafford and CJ are around.
He is only 24, so this guy could still be balling when your next dynasty draft comes around.
3. Tom Brady
I still think it's fair to say that Tom Brady is the best QB in the league today. And why not? He only threw for 5,200 years and 39 touchdowns...No biggie. Brady being 35 won't matter if his offensive line remains strong. He obviously doesn't carry the long term security that the other top two guys on this list have, but he is a sure bet for at least the next three years.
4. Drew Brees
The man continues to impress every year I watch him play. The numbers show that he is a rare class. I think I've seen Brees hand the ball off like seven times in the last three years. OK, so I'm exaggerating, but you get the point. Brees really wants to throw the ball on every down, and there isn't much reason to complain.
Brees is deadly accurate and just knows how to drive his offense down the field and score. Him being a diva this past offseason won't push anyone away; Brees is the definition of elite, and he still young enough to take with the top pick.
5. Cam Newton
We all have admitted it. Perhaps some actually thought Newton would have a good year, but no one REALLY thought he would have such a historical rookie season for a quarterback. Newton was amazing for the first half of the season, though he fell off some in the second half.
With the experience he got this past season, he should get better...should. The reality is, Newton could have another good year and many good years ahead. He is probably the most physically gifted QB there is today, but he also could have a disappointing year and future. He needs to improve his decision making, that's for sure.
Also, we could be seeing more running plays and less goal line carries now. The sky is the limit for the Newton, which is why he has this spot, but there is no doubt he brings some risk to the table.
HONORABLE MENTION: Matt Ryan, RG3, Andrew Luck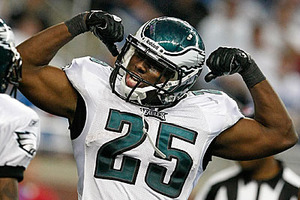 1. LeSean McCoy
There are many great running backs in the NFL, and honestly, the best player at this spot isn't crystal clear.
That said, I feel McCoy is the best bet this year and for many years to come. He is 24 years old and coming off an explosive season that reminded me of Barry Sanders. Sure, he got a little banged up last season, but what running back doesn't? You never know when they are going to miss a game or an entire season. So here yo go with youth and skill.
Indeed, people will be jealous of the guy who is able to grab McCoy in this upcoming draft.
2. Ray Rice
With the backfield somewhat cleared out for the moment, there may be even more opportunity for Ray Rice to shine this year. He was pretty awesome last year, and he is probably one of the more durable backs. The offense revolves around Rice, and his skill set will surely net owners with a boat load of points for the next few years.
3. Arian Foster
Look, Foster may be the best back in the league when it all comes down to it. Like the other two above, Foster can run with the best and also catch with the best. Foster is a reliable receiving target, making him that much more valuable.
Yet, there are two issues I have with him. First, I don't think he is very durable, and second, the emergence of Ben Tate makes me think there will be a bit more carries taken away from Foster than some may think. Still, even with those concerns, I expect great things from Foster today and tomorrow.
4. Trent Richardson
If you are looking for a running back that is looking to take on a heavy load for a long time, this is the guy right here. Sure the Browns suck, and defenses will be looking to stop the run at first, but what if the offense becomes decent at throwing the ball? That will open things up for Richardson. He has all the skill in the world to be dominant for a long time. He is fresh, and he is hungry.
He hasn't proven anything, but I think he will get enough chances to make an impact for any fantasy team. He may end up being the steal of any draft in any type of league. (UPDATE: Richardson Probable for week 1 opener)
5. Maurice Jones-Drew
MJD they call him. He said he would draft himself in any fantasy football league, and I have hard time disagreeing with that. He put up great numbers last year and is still only 27. While a contract dispute is ongoing, I will assume he suits up and stays in shape. If he does, then you can expect good numbers from him once again and for the next three to four years at least.
The passing game should get a bit better for the Jags, so hopefully things open up for MJD to become even more dangerous. (UPDATE: MJD has ended hold out without new deal)
HONORABLE MENTION: Adrian Peterson, Darren McFadden, Doug Martin, Matt Forte, Jamal Charles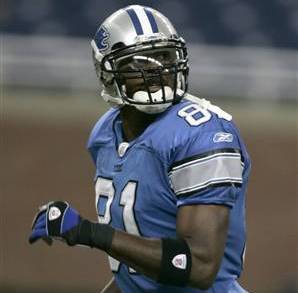 1. Calvin Johnson
Might go down as the greatest WR ever. That is all.
Larry once again had another really good year, and to be honest, I thought it was sort of a down year. The Cardinals passing game has to improve so things could open up for Fitz. Nevertheless, I expect another great season from him, and he is only 29. He has the skills to be a long-term answer for any fantasy team.
3. Andre Johnson
Before last year, I would have told anyone without hesitation that Andre Johnson is the best receiver in the league bar none. While that could still be a valid argument, his injury last year was cause for concern.
AJ is a physical BEAST. He actually might go down as the greatest ever too! I mean, the guy is that good. He could be deserving of the No. 1 spot, and if healthy, he has a few excellent years ahead of him. He is at No. 3 strictly because one should be cautious, but be proud to have him as your No. 1 WR.
4. AJ Green
He is still young, and much is still left to be said about how his career will turn out. But I think his value is undeniable. He is the true No.1 WR most owners are looking for. He has the size and speed that most receivers can only dream of. Is Dalton very reliable? I'm not sure, but I am sure Green will get plenty of looks. Outside of CJ, Green has the most upside for a dynasty league.
5. Victor Cruz
Slot receivers have become key in fantasy football. Find the best slot guys and you may have yourself a few receivers worth the No. 1 start on your roster. Cruz took the fantasy world by storm when he exploded onto the scene early in the season.
With Manningham gone in New York, expect Cruz to get even more looks, because it would seem he is Eli's favorite and most reliable target. His great route-running, hands and quickness make him a nightmare for defenses. Fear not if you find yourself without a big name WR after a few rounds, Cruz will save you time and time again.
HONORABLE MENTION: Hakeem Nicks, Julio Jones, Brandon Marshall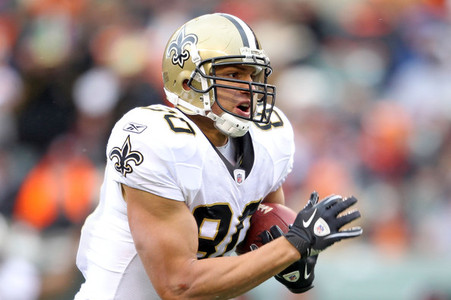 1. Jimmy Graham
Perhaps not the consensus No. 1 rated TE in the league, but he is really just as good. The argument could be made that Brees spreads the ball around on offense, but Graham has no direct competition at his particular position. Not only that, the Saints lost Meachem this offseason, so there actually could be more in store for Graham and friends. As long as Brees is around, Graham is reliable for now and for the future.
2. Rob Gronkowski
Record breaking season for a tight end, anything else you need to know? He is the highest rated TE in most rankings, and with good reason. Like Graham, he is just as good as any WR you might get in the draft. The only thing is, how many players improve upon record-breaking seasons? Not many.
He is coming off an injury, and while it wasn't a big deal, you should always keep an eye on that kind of stuff. Finally, he isn't alone at the TE spot, which is something that may hurt his numbers if both remain healthy.
3. Jason Witten
Romo isn't the most praised QB in the league, but it doesn't mean he isn't good. It also doesn't mean that he can't get the ball to his targets consistently. I expect Witten to be a Gonzales type of player and put up good numbers even in the later stages of his career. Witten should have another good year this upcoming year of course, so don't wait to take him after the top-two tight ends are gone. (UPDATE: Jason Witten Questionable for for the Kick Off Week 1 Game)
4. Vernon Davis
The down year was there for all of us to witness. We expected more from him last year, but the Niner's somewhat conservative offense held him back. He finished the year rather strongly though. Expect Alex Smith to throw the ball a bit more and make sure Davis gets the lion's share of the looks. He is way too talented not to put up great numbers, and because of his youth and athleticism, you can count on him for a good while.
5. Jermichael Finley
Somewhat of a disappointment last season, Finley was thought by some to be the top TE in the league coming into the 2011/2012 season. That of course didn't turn out to be the case. He was really inconsistent, but with Rodgers at the helm, it's quite possible that he will have a bounce-back year.
The talent is there, and the quarterback to bring out that talent is there too. He isn't worth a top-three TE pick, but he is still one of the better tight ends in the league based on pure talent.
HONORABLE MENTION: Aaron Hernandez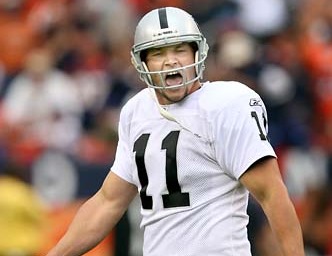 1. Sebastian Janikowski
Let's not act like there aren't kickers out there who are absolute game changers. Sure, there aren't that many kickers that are worth keeping on a permanent basis, but Janikowski is indeed unmatched. His leg power and reliability make him the best in the business. Catch the owners in your league by surprise and steal Janikowski when you feel you have the chance.
2. Mason Crosby
The Packers will score often, so the extra points that this man will rack up can be helpful for any owner. He may not have as many field goal attempts as owners would like, but he is accurate. You can expect him to make the most of his attempts when he gets them. He is probably the best long-term answer at the kicker spot you can find right now.
3. Alex Henery
While he was inconsistent to begin the season last year, we can expect an improvement for Henery this year and probably some more attempts if Vick gets injured again. He has upside, so don't be too worried about last season as his second half of the season showed he can be a special kicker.
4. Stephen Gostkowski
The Pats offense is obviously an explosive one, so you can rest assured that Gostkowski will have a good amount of FG attempts and a bunch of extra points. Explosive offenses usually are the best place to find kickers, and Gostkowski will be one of the better options as long as Brady is around...which he should be for the foreseeable future.
5. Mike Nugent
The Bengals offense should be better this season as the young guns have now had a season to grow. Nugent will be a beneficiary of longer drives down the field. He made 33 of his 38 FG attempts last season, and although his XP numbers weren't great, there is plenty of room for improvement. I wouldn't let him slip if the first four kickers on this list are already taken.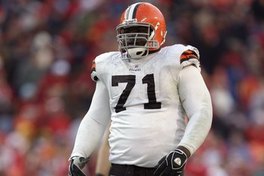 1. Ahtyba Rubin
I admittedly did not see too many Browns games last season, so I went back and watched as much footage from this guy as I could. While your DT may not be huge in fantasy, as I stated earlier, they will still make a difference. After watching him play, I can say Rubin is darn good at his position. He just finds ways to rack up tackles and has good awareness.
Expect similar numbers from him this year.
2. Ndamukong Suh
Dominant in his rookie year, less spectacular in his second year. Between the injuries, trouble with the league and defenses focusing more attention on Suh, his numbers suffered. The idea of him getting back to elite numbers isn't out of the question at all though. Suh is just a monster inside, and he is way too talented not to figure things out.
The Lions will find ways to make him more effective and have a bigger impact on the game. He is so young that I think taking him early in your defensive player drafting could turn out to pay major dividends in later seasons.
3. Haloti Ngata
The Ravens have some aging core players on their defense, and they will probably rely on Ngata for the next few years to be their anchor. It is possible that he is now the Raven's best defensive player, and that says a lot.
Baltimore is a team that has always preached and practiced great defense. That is why Ngata will get his and will continue to do so as long as the culture remains the same. I would have no issue with him being the first DT taken in a any draft.
4. Geno Atkins
Only 24 years old and he can rack up a good amount of sacks, as he proved last year with eight sacks. His tackle numbers were not too high, but it is extremely realistic that those numbers improve some this upcoming season.
5. Fletcher Cox
I have my doubts since he is a rookie, but if you saw him play in college, you have to like his potential. Since he is a rookie, he could be a major steal as long as defensive players are concerned. He just might go unnoticed, so keep an eye on him if you see players at the DT spot getting picked slowly. He may buy you time to fill other needs.
HONORABLE MENTION: Tyson Alualu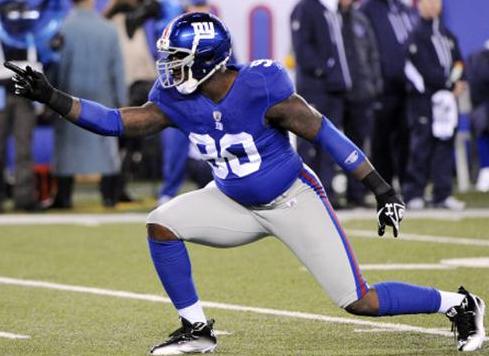 1. Jason Pierre-Paul
I have to say, I saw it coming. I knew when the Giants drafted Paul they would get a top-five player outside of the top 10. I can see him putting up excellent numbers this season, especially in the sack department. You can also expect a couple of game changing plays, like a pick and even a touchdown off of a turnover.
Face of your defense? Yes, he can be that guy.
2. Jared Allen
We don't really know when he will slow down, but even with all the attention he gets, he still manages to come away with great numbers. He is 30 and is looking at two to three more years of great numbers. Beyond that is the question. I just feel he is way too explosive not to draft early on the defensive side of the ball.
3. Calais Campbell
When he was coming out of The U, most scouts thought that he would be dominant from the start. He actually ended up taking a bit of time to grow, but he showed last year that he will be a force to reckon with. At only 25, Campbell has his best years ahead of him.
He racked up 72 tackles and eight sacks last season. Those sack numbers can obviously go up, and with his physical tools, he could be a defensive anchor for owners if he is able to get to the QB a little more.
4. Trent Cole
The Eagles defense has shown that it can be beaten, but they are still pretty talented. I can say that Cole is one of the reasons. It's clear to me now that he can be relied upon as an end because he will continue to put up good sack numbers as long as he is healthy. He is quick off the line, and that just makes him so dangerous. Take him and expect a few years of great productivity from him while you have him.
5. Greg Hardy
A breakout year could be in store for the young Greg Hardy. I see him and I see potential to be an all around defensive player. I'm not sure if he ever will reach that potential; however, it's not something out of the realm of possibility. 60 tackles and eight sacks are realistic expectations. Remember, he is 23 years old.
HONORABLE MENTION: J.J. Watt, Cameron Jordan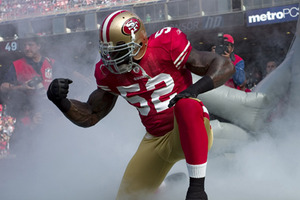 1. Patrick Willis
As if there was any doubt. Probably the best defensive player in football today. Draft him, and draft him quickly.
2. James Laurinaitis
Racking up tackles is what he does, and he does it well. The 25 year old seems to be only getting better. The Rams don't have a great defense, so we can look at him finding the ball carrier often on any side of the field. Again, this is fantasy football, so we look for guys who will give us points. There could be "better" players at his position if one wants to argue about it, but the truth is that this guy's numbers are undeniably too good to pass up.
3. D'Qwell Jackson
The man is an utter beast on a relatively weak Cleveland defense statistically. But in a way it benefits him because he is required to carry a heavy work load. At the same time, the Browns defense does have potential, and it could be argued that today, Jackson is indeed the best fantasy LB today and will be in the discussion for the foreseeable future.
4. Pat Angerer
Let's face it, the Colts defense isn't all that great overall. Sure, they have a couple of players who can make an impact, but they showed last year that they are a work in progress.
Angerer, 25, will continue to play a huge role at the linebacker spot and should continue to rack up the tackle numbers. Not only that, the guy seems to have potential to make some big-point plays as well as forced fumbles. The longevity value is clearly there, so make sure he is high on your IDP board. (UPDATE: Pat Angerer may be done for the season)
5. Demarcus Ware
The cowboys defense has been up and down the past few years, but Ware has been a consistent force every year. If your league rewards game-changing plays like sacks and forced fumbles, a guy like Ware will make you one happy owner. His total tackle numbers need to go up, I think they can which would make him truly deserving of this spot.
Ware racked up 20 sacks last year, and it's not impossible for him to do it again. Again, if his total tackle numbers go up a little, he can become invaluable. Of course, your league rewarding sacks heavily is also something to obviously consider, so how this ranking impacts your league in terms of points is important. He is only 30, so if you want consistent production from one of the best linebackers of this generation, you go with Ware if he is available.
HONORABLE MENTION: Navarro Bowman, Sean Lee, Karlos Dansby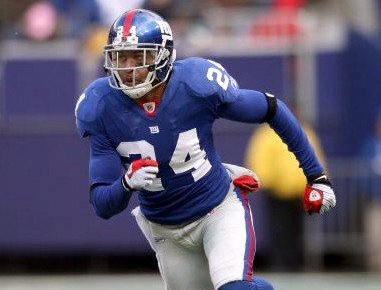 1. Terrell Thomas
No, this isn't about big names in the world of cornerbacks; it's about guys who just flat out produce great fantasy numbers. Still, Terrell Thomas is one of the better corners in the league, when healthy. That's right, I went completely against my principles and put a player who didn't even play last year as the top-ranked fantasy player at his position.
I won't deny that I have my doubts, but the numbers he can put up from the CB spot are clear cut the best you will get. If you want to take a chance on the 27 year old who in 2010 racked up 101 tackles, 4 FF, 5 INT, one FR, and one Sack, then I would not blame you the least bit. (UPDATE: Terrell Harris has been put on Injured Reserve for the Season)
2. Patrick Peterson
The upside is amazing for this player. His value becomes even greater if you reward individual players for kick and punt return touchdowns. Certainly in my league, that will be rewarded, which makes Peterson that much more valuable.
Coming out of college, we knew he had great physical gifts, but the reality is that he isn't a shut down corner yet, so you can expect targets coming his way. He should increase his tackle totals and his interception totals this year. He also has youth on his side, so he could be a player who just keeps on giving.
3. Jason McCourty
100+ tackles last year leave little doubt that this guy can produce. He isn't that great in coverage, but he is extremely good in run support for a CB. He has good size at 6", but he will be targeted a good amount in this upcoming season. He actually may be the best fantasy corner this year, but I expect just a little bit of a drop off in the tackles department. Even so, this should be another year where he rewards owners and will continue to do so later as well.
4. Cortland Finnegan
One of the more feisty players at the CB spot, Finnegan now plays for the Rams. He has good tackle skills and plays physical all game long. With him being the leader of the secondary, we can expect plenty of production from him on the Ram's suspect defense. He is in his prime at 28, so make sure you don't ignore him if the CB spot starts looking thin.
5. Richard Marshall
The Dolphins secondary has been shaky the past couple of seasons, but Richard Marshall could conceivably come in and make plenty of noise. We could see him start at CB and even switch into the nickel spot in certain formations. Sean Smith has just not lived up to expectations, so we could see Marshall play a big hand in the secondary. He may be the biggest steal of all the corners taken.
HONORABLE MENTION: Alterraun Verner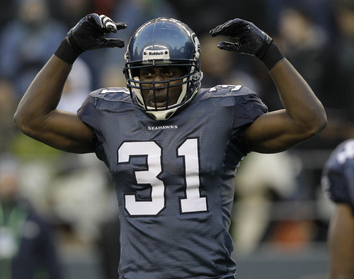 1. Kam Chancellor
Full package at the safety spot? Right here. The Seahawks should be a better team this year, but the 24-year-old Chancellor should continue to be a beast. The Seahawks also make sure he gets plenty of action, so owners can be confident that he will be in on many plays. His upside and youth make him the heavy favorite to the be the first safety taken in the draft. Certainly, it's who I would pick if I had the chance.
2. Eric Berry
What? Another guy who pretty much missed the whole season is high on my list again? Yes...Sorry, but I can't just ignore Berry's talent. He has 100+ tackle/5 INT/1 TD potential. He is just that good, and come on, he is only 23 years old! You can go ahead and be nervous if you draft him, but relax and allow yourself to be excited with this pick as well. The future of the safety position should be fine with Berry on your roster.
3. Antoine Bathea
The Colts defense was horrid last season, just awful; there, that's the truth. They were so bad they might as well have admitted they tanked. Anyway, Bathea will be a beast again as far as tackles are concerned. Good safeties seem to have longer careers in the NFL, so you can bank on Bathea being the cornerstone of your secondary for several years to come. The chances will be there; he will take them.
4. Earl Thomas
The targets diminished quite a bit last year when teams started to realize that Thomas is a true ball hawk. Not to worry, he made up for it in the tackle department. Thomas is actually showing he can be the complete safety, so worrying about him putting up numbers should not be a concern for owners.
He has great long term value, but the only down side is his size which can make him susceptible to injuries. Getting close to 100 tackles and a couple of game-changing plays is probable with him.
5. Eric Weddle
The seven interceptions he recorded last year were really good, but I don't think it will be a trend. His tackle numbers have always been on the high side though, so you can guarantee Weddle will give you points every week that he is on the field.
He is just 27, so you know you are taking a guy you can rely on for many years to come. Who knows, maybe his interception totals weren't arbitrary and he will remain a pick machine. He is a low risk, high reward safety, so don't sleep on him.
HONORABLE MENTION: Kurt Coleman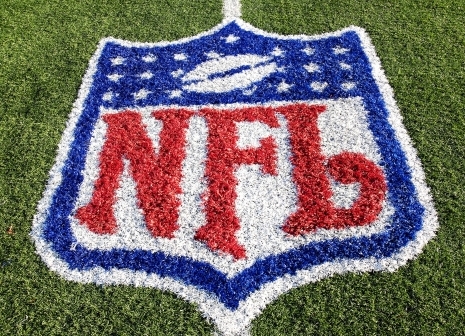 I appreciate all those who decided to read the slideshow as they entered the 13th chamber. I also heavily encourage all the comments you would like to post, whether it's praise or diss.
Remember, when you begin your fantasy football draft, make sure you are confident with your picks and your draft board. Stick to your game plan and always be open for trade talks because you never know what someone is willing to offer.
In a dynasty league, building for the future is important, so if your season is lost, don't be afraid of giving up some current talent for assets like draft picks if you have prospects who can take over.
There will be many steals and many surprises this year, so make sure to get a goodnight sleep, and get all the work that is not related to fantasy football out of the way so you could be at ease.
This season will be extremely exciting just as they all are. Winners fear nothing and are always prepared for anything.
Again, share your thoughts with me and the rest of us in the comments section below.
Over and out.
UPDATE:
The B/R Writers have created a league and posted the draft results, I am a member of the league. If you would like to see different strategies, please check it out and let us know what you think!
http://bleacherreport.com/articles/1306520-fantasty-football-drafts-results-from-bleacher-report-writers-league