2013 NFL Mock Draft: Projecting the 1st Round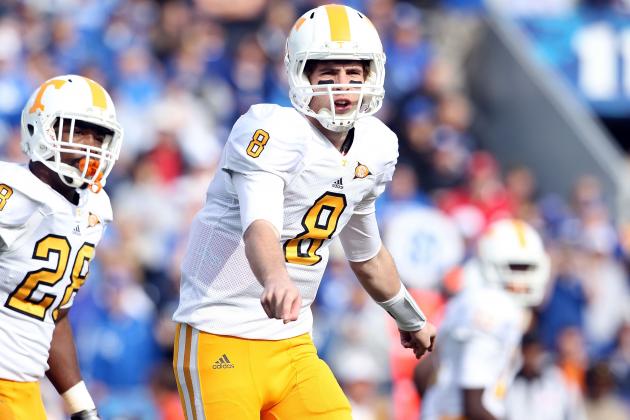 Andy Lyons/Getty Images

Though the NFL season hasn't even begun, it's time for my first crack at a 2013 mock draft.
A good amount of quarterbacks figure to be high picks, so I tried to base my mock around an early run on signal-callers.
Whether you agree or disagree with the picks, feel free to leave your own top five mock draft picks in the comments section below!
Begin Slideshow

»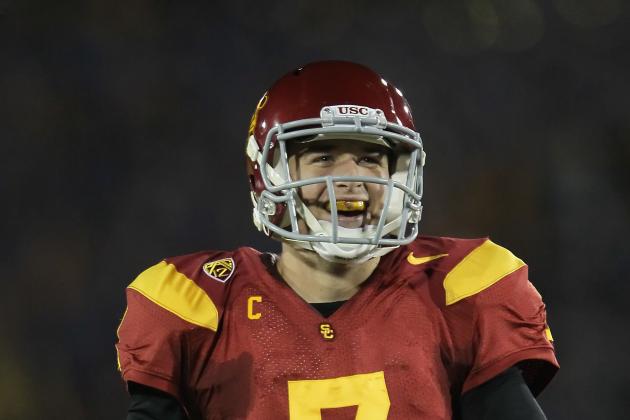 Jeff Gross/Getty Images

Though there's been a lot of recent buzz surrounding Virginia Tech quarterback Logan Thomas, I'm sticking to my guns and putting Matt Barkley in the top spot.
After finishing with the NFL's worst record, Jacksonville is content to move on to Barkley, who is more of a pro-style passer and a better fit for the Jaguars than Blaine Gabbert.
Though this USC QB lacks ideal size, Barkley makes up for it with his instincts and pro-style experience.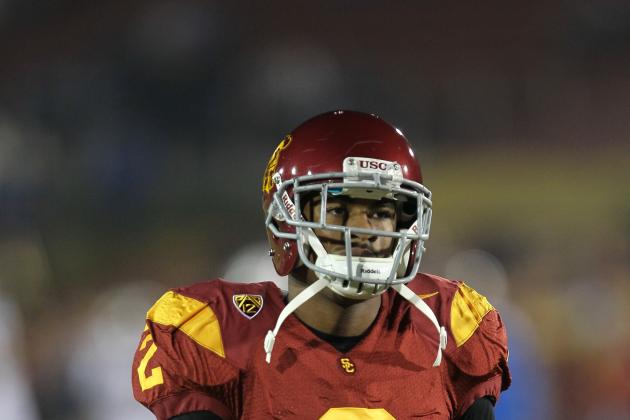 Stephen Dunn/Getty Images

Another pick, another Trojan.
This time, it's wide receiver Robert Woods who falls off the board.
Woods is another diminutive player who plays well enough to quell concerns about his size, but look for the receiver to endure some criticism before draft night.
The Browns need a true No. 1 receiver, and Woods fits the bill here. With Brandon Weeden, Trent Richardson, Robert Woods and Josh Gordon, Cleveland could challenge for a wild-card spot.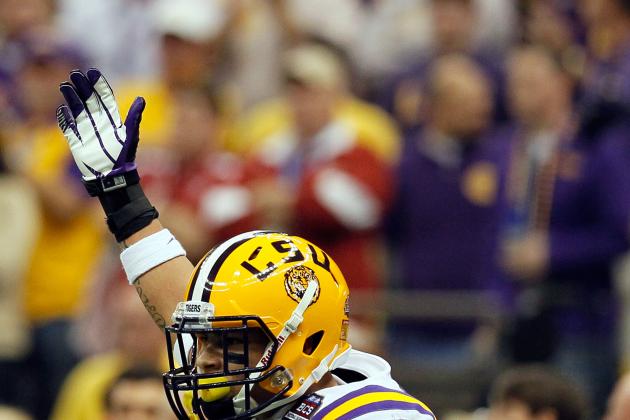 Kevin C. Cox/Getty Images

The first big surprise of this mock draft, Tyrann Mathieu comes off the board with the third overall pick.
Mathieu is the best defensive player in college football, and he has a propensity for making something out of nothing.
This cornerback, who is Charles Woodson in Brandon Flowers' body, will be a fierce competitor at the next level.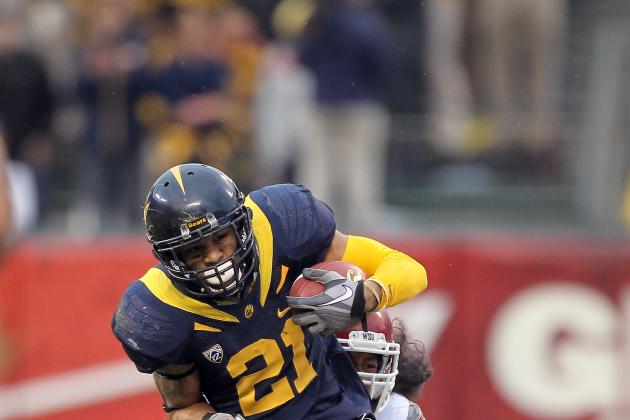 Ezra Shaw/Getty Images

Keenan Allen is a truly elite receiver prospect who warrants serious consideration as a Top 10 pick in the upcoming draft.
Miami admittedly reaches a bit for this pass-catcher, but after a season in which the team's No. 1 receiver will be Davone Bess, look for the team to select a wideout.
A contrast to Robert Woods, Allen is a big, strong receiver who makes plays with the ball in his hands.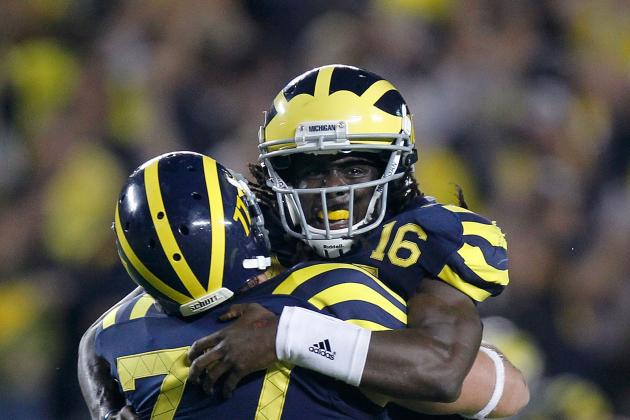 Gregory Shamus/Getty Images

The best offensive tackle in this class, Michigan's Taylor Lewan looks to follow in Jake Long's footsteps as a Wolverine lineman to get drafted early.
The Rams could use some stability at the tackle position, as Sam Bradford's health will become a main topic of discussion in St. Louis during the 2012 season.
Lewan is a special prospect who deserves a look in the Top Five. The Rams make a nice selection here.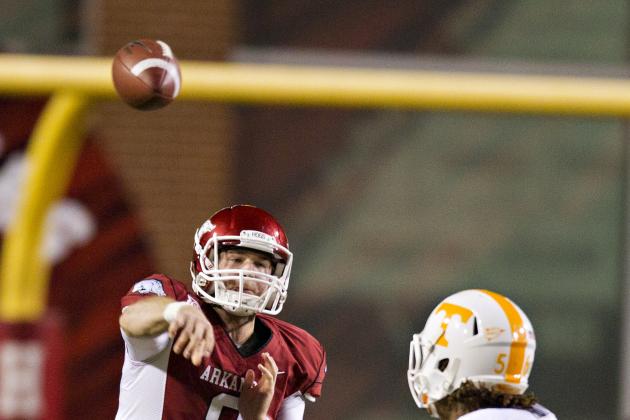 Wesley Hitt/Getty Images

2012 will be incumbent starter Matt Cassel's last chance to prove something as a Chief, but I'm betting he won't be able to do so.
The organization has a lot of talent, so look for the team to make a play for quarterback Tyler Wilson if the Chiefs are picking this high.
Wilson is an extremely advanced pocket passer who comes from a pro-style offense in Arkansas, so his draft stock should go through the roof as the season rolls along.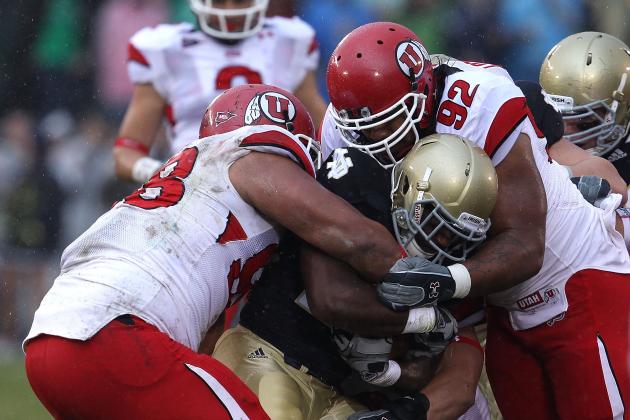 Jonathan Daniel/Getty Images

After neglecting to draft a star defensive tackle in the 2012 draft, Carolina comes into the next draft with motivation to improve along the defensive line.
Star Lotulelei has drawn comparisons to Haloti Ngata, which gives coach Ron Rivera every reason to select this lineman if Lotulelei is available here.
This defender is able to disrupt an offensive game plan by controlling multiple gaps, and he excels at making an impact when out on the field.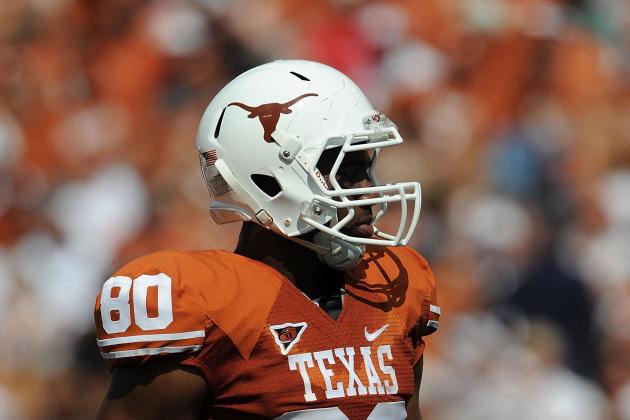 Ronald Martinez/Getty Images

Many people have the "Texas Tandem" of Alex Okafor and Jackson Jeffcoat in the first round, but Okafor is the only Texas lineman who makes my mock here.
Okafor is a factor in both the passing game and the run game, so look for the Titans to value his versatility and draft this defensive end in the Top 10.
Tennessee needs to return to the days when the team was able to put constant heat on the quarterback, or else it won't be able to slow down opponents.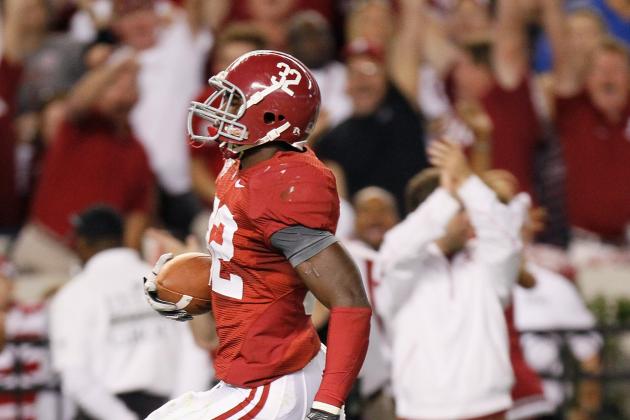 Kevin C. Cox/Getty Images

Manti Te'o was a consideration here, but the Rams need a player who would fit better at the outside linebacker spot in a 4-3 defense.
C.J. Mosley represents such.
Playing alongside James Laurinaitis, Mosley should enjoy years of success in St. Louis, punishing ball-carriers in the NFC West.
Mosley played in Dont'a Hightower's shadow last season, but in 2012, fans will see just how talented this defender is.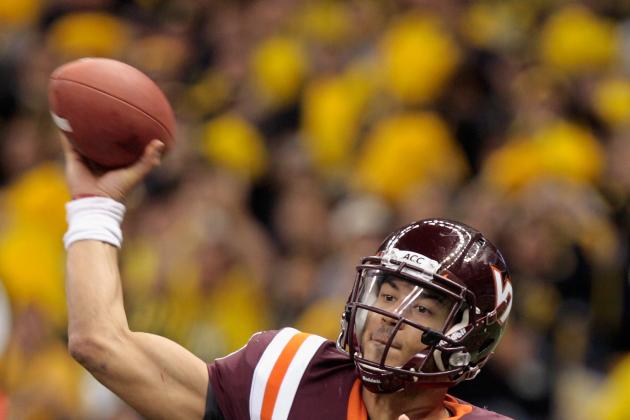 Chris Graythen/Getty Images

With Carson Palmer's career nearing its end, the Oakland Raiders look for a quarterback to take the reins early.
Logan Thomas is a big, athletic quarterback who is very similar to Cam Newton in that he has all the tools to succeed as an NFL signal-caller.
The Raiders will get very excited about running their offense through this field general who will bring a new dynamic to the franchise.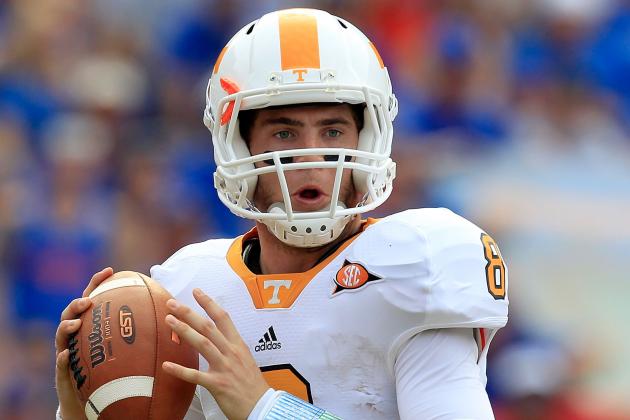 Sam Greenwood/Getty Images

After a full season of waffling between Kevin Kolb and John Skelton, Ken Whisenhunt will decide to spend a first-round pick on the strong-armed Tyler Bray out of Tennessee.
Bray figures to look very good next year, operating a high-powered attack with top receiver prospects like Justin Hunter and Da'Rick Rogers.
He'll pique a team's interest, so look for Bray to find a spot in the teens.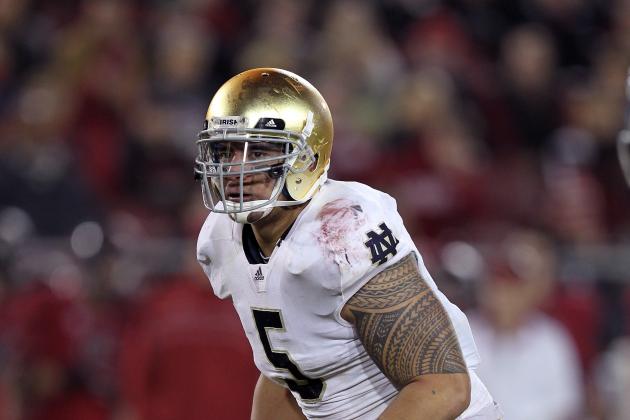 Ezra Shaw/Getty Images

Mediocre play in the second level will compel head coach Greg Schiano to shore up the linebacker corps by drafting Notre Dame linebacker Manti Te'o.
Te'o is very advanced in his ability to read offenses and make checks at the line; he'll lead the Fighting Irish on defense in the upcoming season.
Te'o could have been a very high pick in the 2012 draft, so look for more of the same when the 2013 draft rolls around.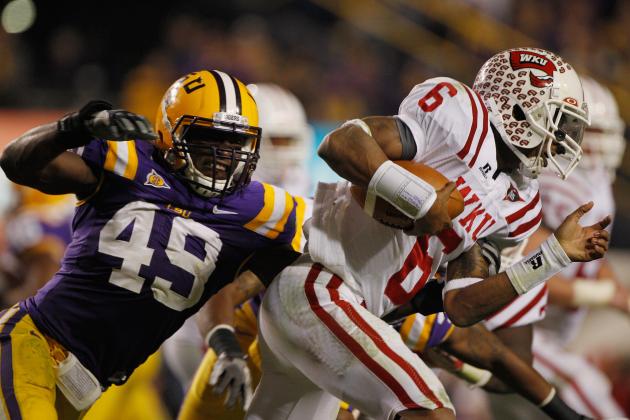 Chris Graythen/Getty Images

An enigmatic pass-rusher, look for Barkevious Mingo to shoot up draft boards when April 2013 rolls around.
The Cowboys love players with the type of talent off the edge that Mingo has, so don't be surprised if Jason Garrett drafts his second LSU first-rounder in as many years.
Mingo may be forced to stand up and play linebacker in the NFL, but look for him to make a seamless transition.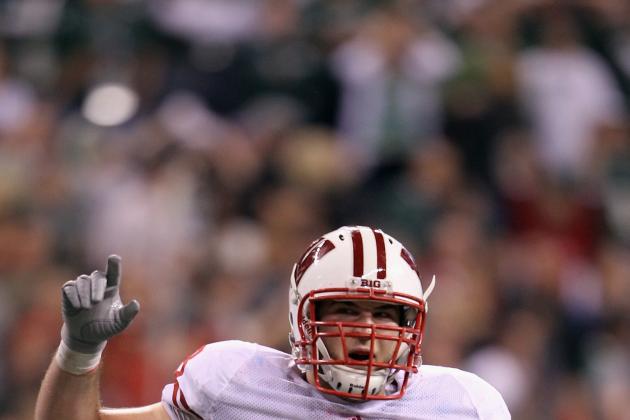 Andy Lyons/Getty Images

The Jets are in a tricky situation, relying on an abysmal Wayne Hunter after an aborted trade for Jeff Otah.
With a pick here in the 2013 draft, New York decides to take an elite run-blocker in Ricky Wagner to clear lanes for the Jets' ground-and-pound offense (the drafting of Stephen Hill and the trade for Tim Tebow reaffirms their commitment to running the ball).
After a year of clearing holes for Heisman hopeful Montee Ball, this offensive tackle should be an attractive prospect on draft day.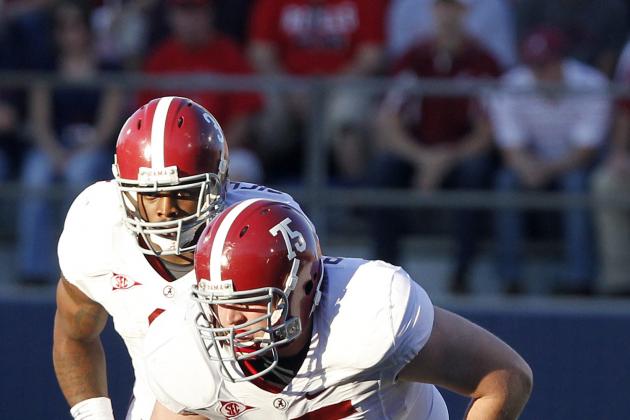 Butch Dill/Getty Images

After another unsuccessful season, the Chargers will realize it's time to build from inside-out and stack the offensive line.
The team looks to have a very weak frontier in 2012, and with center Nick Hardwick contemplating early retirement, Kris Dielman hanging up the cleats and Marcus McNeill released, adding Jones is a no-brainer.
By the end of the year, Jones may be the most versatile lineman prospect we've seen in the last few draft classes.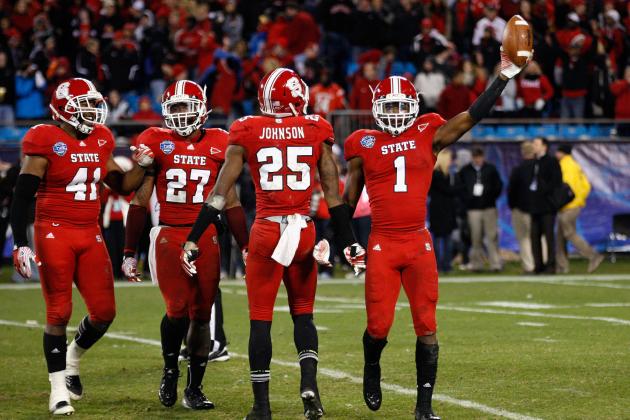 Streeter Lecka/Getty Images

I really like this pick for the Saints and think this would help the team finally recover on the defensive side of the ball.
David Amerson is a special player who is adept at finding the ball in the air and making plays on passes. He would thrive in the Saints system of dropping back and reading the quarterback's eyes.
With the 16th selection, this is a borderline steal.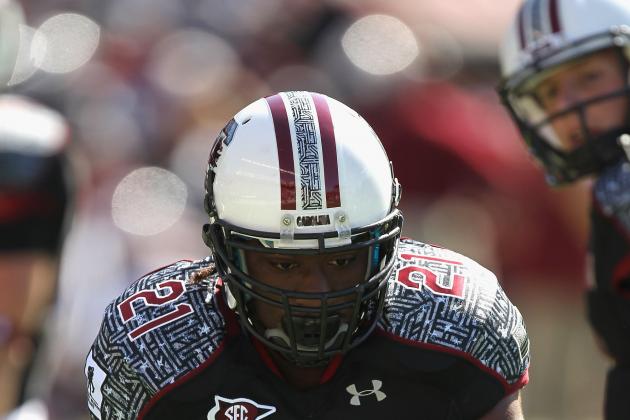 Streeter Lecka/Getty Images

The combination of Donald Brown, Vick Ballard and Delone Carter doesn't inspire much confidence in Indianapolis, so don't put it past the Colts to draft a star running back who can carry the load.
Allowing Andrew Luck, Marcus Lattimore, Coby Fleener and T.Y. Hilton to grow together is a dangerous recipe that could lead to a dynasty.
Lattimore needs to recover from his 2011 injury issues and prove that he can be healthy, but I see him with the Colts as a very good match.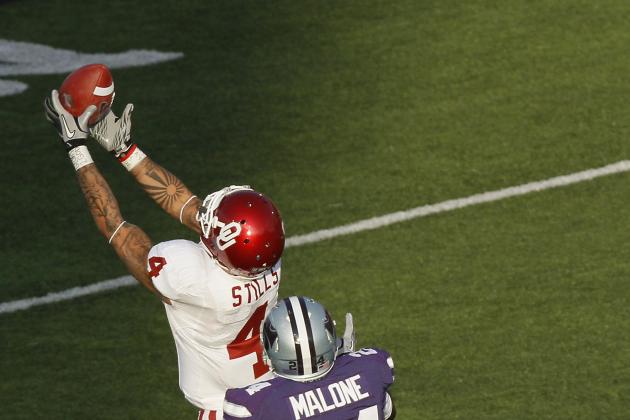 Ed Zurga/Getty Images

The Seahawks have begun to value quantity over quality at the wide receiver position, so using a first-round pick on a pass-catcher is a smart move.
Pete Carroll's squad could use a wide receiver like Kenny Stills, who is very comfortable stepping into a situation and becoming the No. 1 guy.
Whoever wins the Seahawks' quarterback competition—be it Matt Flynn, Tarvaris Jackson or Russell Wilson—will certainly push for this wideout on draft day in 2013.
Sam Greenwood/Getty Images

While he's not particularly amazing at anything he does, Jarvis Jones is the most complete 3-4 outside linebacker in this draft class.
The player will thrive in Pittsburgh's system as the team looks to add some new blood to the linebacker corps. I foresee Jones making an immediate impact as a rotational guy and eventually taking the reins for the Steelers.
Kevin C. Cox/Getty Images

Another elite defensive back from LSU, Eric Reid can step in and replace a player with a very similar name in Baltimore.
Ed Reed is in the twilight of his career, and after losing safety depth in Tom Zbikowski, the Ravens need to add an impact performer at the back of the defense.
Reid, who covers well and hits hard, reminds me of Harrison Smith if the Notre Dame safety had been more advanced in coverage.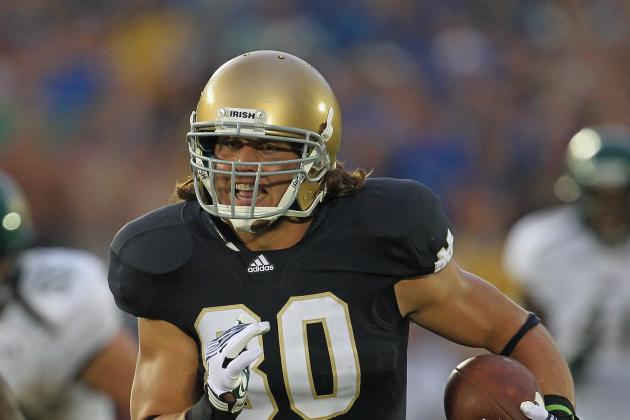 Jonathan Daniel/Getty Images

Tyler Eifert is too good of a player to fall much farther than this pick.
The league is moving more toward favoring big, athletic tight ends like Rob Gronkowski and Jimmy Graham. Eifert is a very valuable pick for the Falcons here.
Much like the Ravens picking Eric Reid to replace Ed Reed, I foresee Atlanta going after Eifert to replace Tony Gonzalez.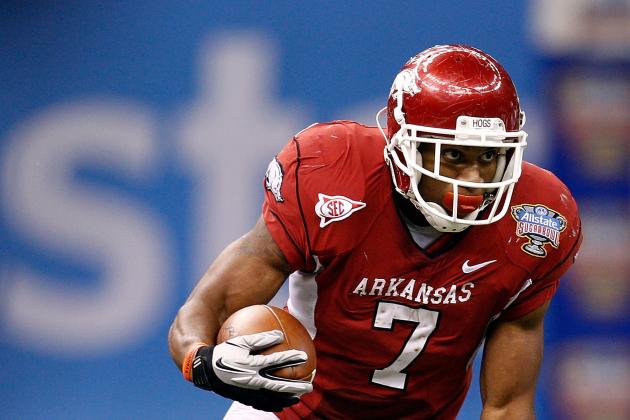 Chris Graythen/Getty Images

The second running back off the board, Knile Davis is a special player who will make the Arkansas offense a two-dimensional attack in 2012.
The Broncos could use fresh, young legs at running back after Willis McGahee took the bulk of the carries in 2011 (and likely will do the same in 2012).
All indications are that the Broncos feel like they have a three-year window to take home a championship, so Davis fits perfectly into their desired goal.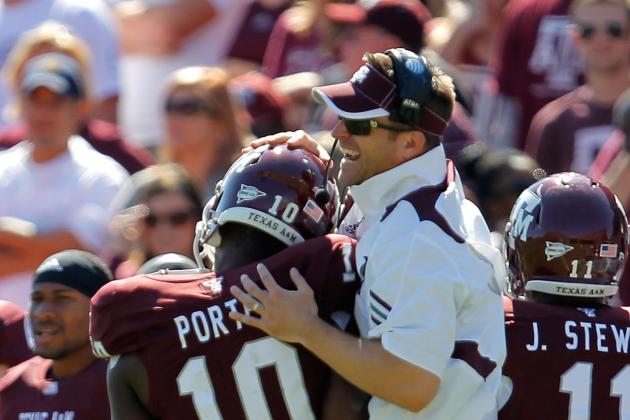 Sarah Glenn/Getty Images

For all that the Bills have done with their defensive front four, the linebacker corps is a tad weak.
Sean Porter is the player who took over for Von Miller at outside linebacker at Texas A&M, so realize that the Bills would be adding a player in the same mold as the now-Broncos defender.
Porter would fit in perfectly with what Buffalo is trying to do defensively, and in his early years, he'd get some help from a stout defensive line.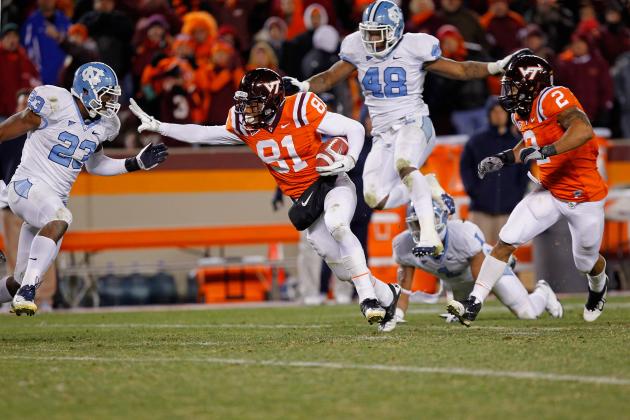 Geoff Burke/Getty Images

Kicking off the "second tier" of inside linebackers is Kevin Reddick, a true MIKE linebacker from UNC whose skill set has become a rarity.
Reddick would fit into the Bengals scheme, especially after the team lost Keith Rivers this offseason. The team is in need of a linebacker or two.
It will be interesting to see how Reddick responds with no Quinton Coples or Donte Paige-Moss in front of him, so make sure to keep an eye on that during the season.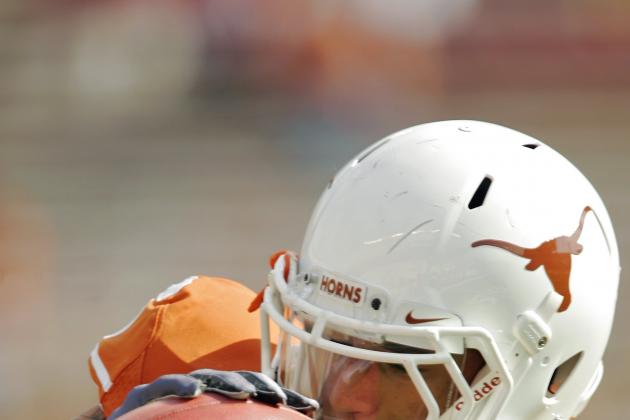 Brian Bahr/Getty Images

There is so much uncertainty in the Bears defensive backfield that drafting any safety here would be a positive.
Chicago is not far from a playoff run, but the team needs to add pieces like Vaccaro if it wants to be successful.
This Longhorn is a big hitter who has a fantastic, muscular build, and knows how to come up and make hits. Lovie Smith needs players like this.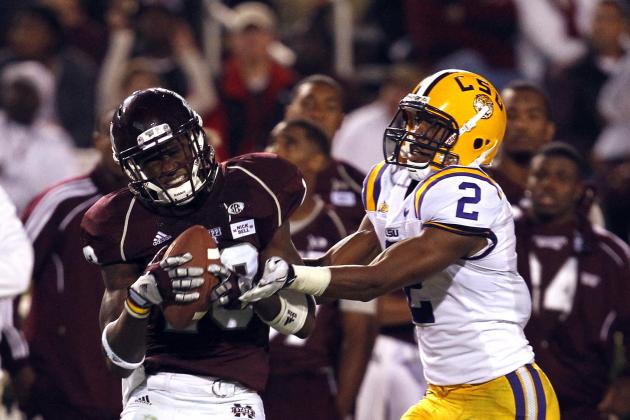 Butch Dill/Getty Images

Johnthan (not a typo, that's how he spells his name) Banks is the best cornerback no one is talking about.
This SEC player has a knack for locking down some of the best receivers in the nation and making plays on the ball.
The Detroit Lions will not be a top-notch team until they figure out what they want to do at cornerback. Banks would make that process a whole lot simpler.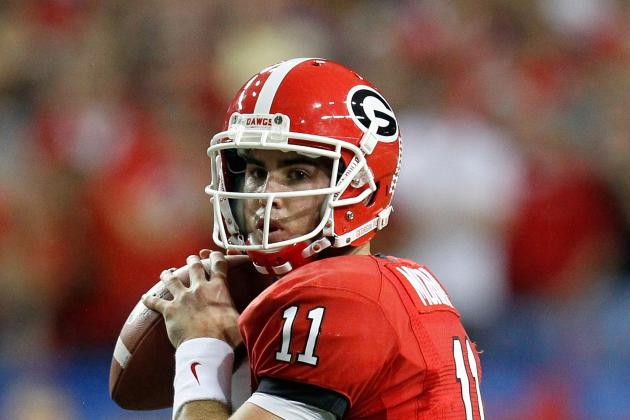 Kevin C. Cox/Getty Images

I'm still not sure as to whether or not Andy Reid wants to pawn off Mike Kafka for draft picks like he did with Kevin Kolb, so I'll guess that he will and make this mock draft interesting.
Aaron Murray is short in stature, but he makes up for it with a high point of release and an acute sense of awareness while he's on the field.
Georgia could capture an SEC title this season behind Murray, and if it does, look for this quarterback to find his way into the first round.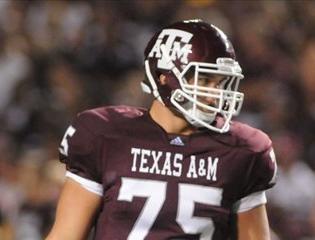 The Giants may have made the Super Bowl in 2011, but the team still has serious deficiencies on their roster.
One of those weak spots is the tackle position, but Texas A&M's Jake Matthews would step in and admirably fill the void.
There's no telling how well Eli Manning could do behind an above-average offensive line, so look for this pick to be a great match for both sides.
Ronald Martinez/Getty Images

The Packers are rolling with James Starks at running back right now, but it's tough to see that lasting terribly long on a top-flight team like the Packers have.
If Ted Thompson can bring in an impact runner like Eddie Lacy, who would look to be fresh off a stellar season, there's no reason he won't pull the trigger.
Green Bay hasn't had a legitimate threat at running back since Ryan Grant's breakout season, so it's no wonder that the team will go with Lacy here.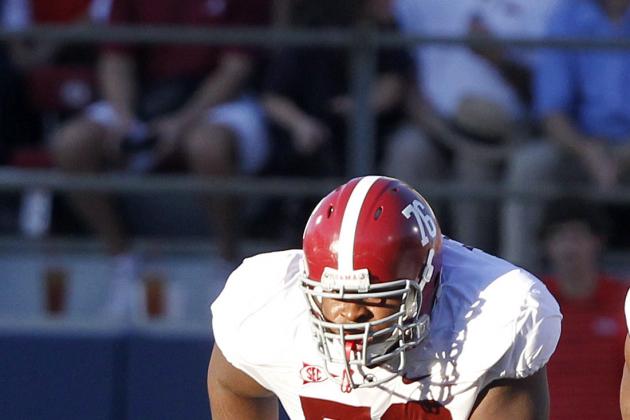 Butch Dill/Getty Images

The Texans will see just how big of a mistake they made in letting go of Eric Winston. While I still foresee a far run for the team, Winston will be sorely missed.
Drafting D.J. Fluker, a hefty tackle from Alabama, would make Houston one of the most complete teams in the NFL. Fluker does have issues with athleticism, but it shouldn't matter much in the team's zone-blocking scheme.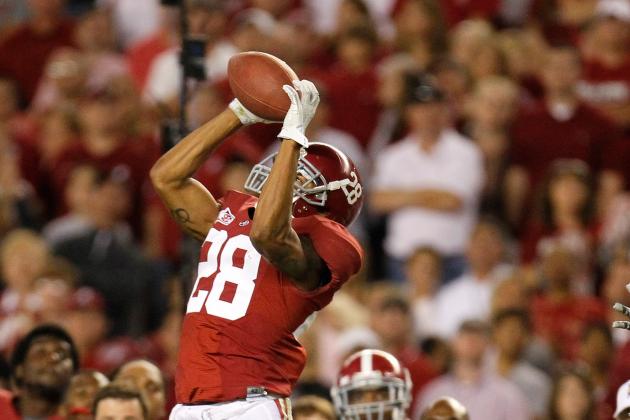 Kevin C. Cox/Getty Images

The third consecutive pick out of Alabama, Dee Milliner makes sense in the 49ers' vaunted defense where the only weakness is the back-up cornerback spot.
Milliner is a tough corner who excels in man coverage, so he'll fit in well across from Carlos Rogers. While Milliner may have to start out as a slot corner, he'll find his way into the starting lineup sooner rather than later.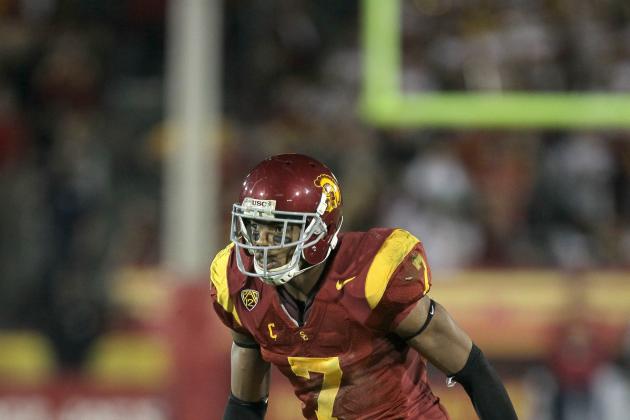 Stephen Dunn/Getty Images

The Patriots know better than any team in the league that tight ends can be lethal when no one on defense can cover them.
T.J. McDonald is one of the few players in this draft who can cover tight ends, and Bill Belichick will make this safety a star player in the New England defense.
McDonald excels against the run, but he's athletic enough to cover space and make plays against the pass.
Follow Eli Nachmany on Twitter. I appreciate every follower!