NHL Free Agency: 8 Best Goalies Still on the Market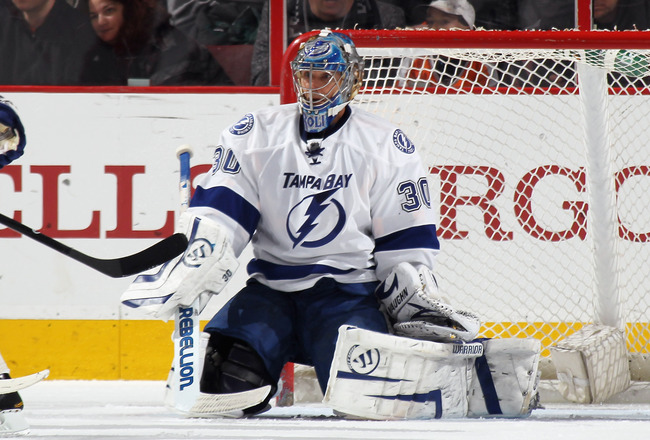 Bruce Bennett/Getty Images
There aren't many quality goaltenders left on the free-agent market, but for NHL teams that need a veteran, there are still some viable options.
Many of the players available are veterans who aren't going to be starting goaltenders in the NHL anymore, but in a backup role, they could succeed.
Let's look at the eight best goaltenders still on the free-agent market.
Dan Ellis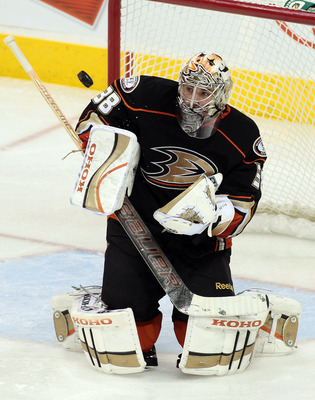 Marianne Helm/Getty Images
For a team that needs a veteran backup, Dan Ellis could be an option. If he can prove that he's healthy enough to play 10-15 games next season, a team may take a chance on him.
Ellis has a career record of 72-57, but has started in just 16 games over the past two seasons.
Brent Johnson
Bruce Bennett/Getty Images
Brent Johnson was 6-7-2 last year with an .883 save percentage, but in the right situation he could have a bounce-back season.
Even at 35 years old, he can still be a good backup goaltender on a contending team that doesn't need him to play too many games.
Ty Conklin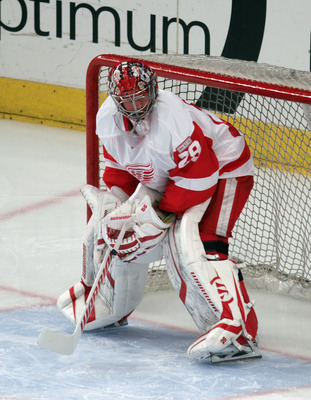 Bruce Bennett/Getty Images
Ty Conklin was not a good backup for the Detroit Red Wings last season, finishing the year with a 5-6-1 record.
The 36-year-old veteran could still be a strong backup on a team that plays well defensively, and just four years ago he went 25-11-2 for the Red Wings.
Conklin has played for six teams since his career began in the 2001-02 season.
Dwayne Roloson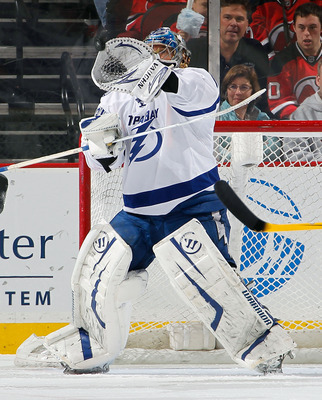 Paul Bereswill/Getty Images
Dwayne Roloson was 13-16-1 last season, but despite his lack of success, his competitiveness will help him have a much better season next year if given a chance.
Roloson's playoff experience and success in important games will help him earn an opportunity with an NHL team this October.
Cristobal Huet
Jim McIsaac/Getty Images
After winning the Stanley Cup with the Chicago Blackhawks during the 2009-10 season, Cristobal Huet left the NHL to play in Switzerland because of the team's salary cap issues that summer.
Huet is 36 years old and could still be a veteran backup or starter on a team whose No. 1 goalie suffers an injury before or during next season.
Ben Scrivens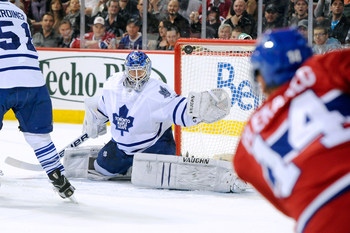 Richard Wolowicz/Getty Images
Ben Scrivens is a restricted free agent and spent last season with the Toronto Maple Leafs. He finished the year with a record of 4-5 in 12 games played, 11 of which he started in.
Even though Scrivens probably won't play much of a role on the Leafs during the 2012-13 season, signing him will be difficult since he still has a lot of potential and is only 25 years old.
Marty Turco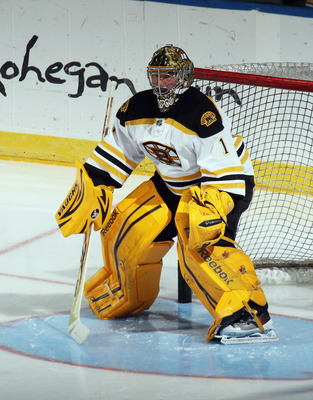 Bruce Bennett/Getty Images
Marty Turco unexpectedly returned to the NHL last season when the Boston Bruins signed him after Tuukka Rask suffered an injury.
Turco went 2-2 for the Bruins, and it's hard to imagine him getting an NHL job next year.
Antero Niittymaki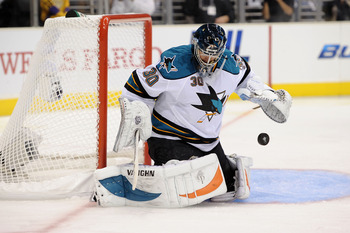 Harry How/Getty Images
Antero Niittymaki last played in the NHL during the 2010-11 season when he went 12-7-3 for the San Jose Sharks.
The 32-year-old veteran has lots of experience and would be a fine backup for any NHL team. He is currently an unrestricted free agent.
Keep Reading