Argentina Olympic Basketball Team: Breaking Down Most Impactful Players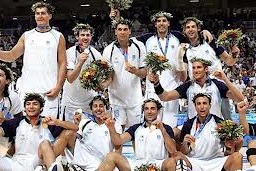 Team Argentina is led by three players familiar to NBA fans: Manu Ginobili, Luis Scola and Carlos Delfino.
The team won the Olympic gold medal in 2004, bronze four years later, and finished third in the 2009 FIBA Americas Championship before winning it all in 2011. This is the third Olympics that the bulk of the team has played together and their experience makes them a formidable competitor in this year's tournament.
If they were playing three-on-three, the Argentines might have a shot at Olympic gold this year. But they are not, and their lack of depth should keep them out of the final.
In a recent exhibition game, Argentina lost to Team USA 86-80. If Scola had not missed six free throws, the outcome might have been different.
This is a very good team, which I see winning the bronze medal.
Let's take a look at the key players on the Argentina squad.
Begin Slideshow

»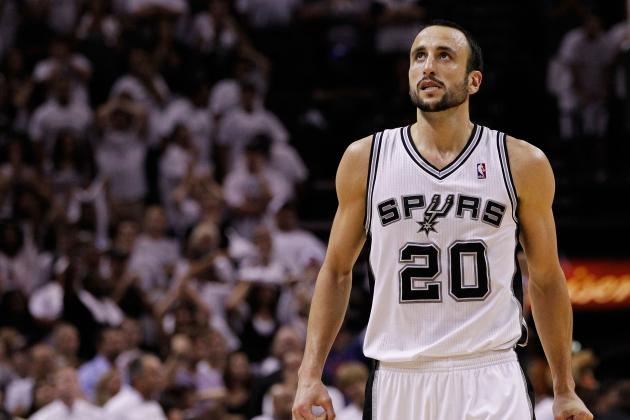 Tom Pennington/Getty Images

Manu Ginobili has achieved success wherever he's gone, whether at the NBA or international levels.
He has played on three NBA championship teams with the San Antonio Spurs, won the NBA's sixth-man award in 2008, was named the MVP of the Italian league twice and the MVP of FIBA Americas Championship. He has played on the Argentina national team since 1999 and carried the flag for Argentina in the 2008 Games.
He has made 150 three-point shots in a season twice in his NBA career. As a two-guard, we can expect him to be taking quite a few three pointers from in this tournament. If he starts to hit treys consistently against Team USA, expect Coach K to put Andres Iguodala out to defend him and try to deny him the ball.
Ginobili was the leading scorer with 23 points in the exhibition game against Team USA. In that game, he scored key baskets at crucial moments when the tide seemed to be turning against the Argentine squad.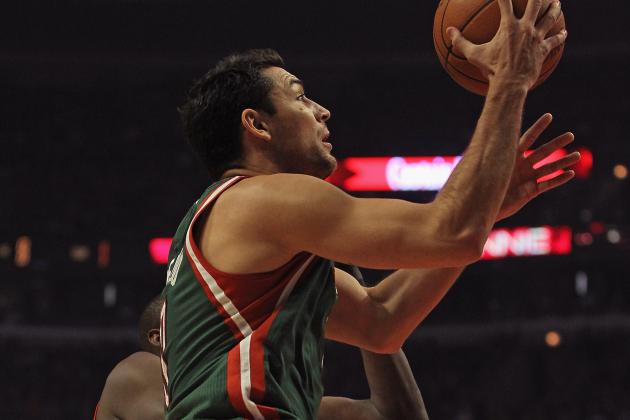 Jonathan Daniel/Getty Images

Carlos Delfino has played professionally in four countries: Italy, Argentina, Russia and USA. He plays either shooting guard or small forward. Regardless of position, he will certainly be counted on for his three-point shooting.
Delfino has played on the Argentina national team since 2004 when they took home the Olympic gold.
In his last three seasons with the Milwaukee Bucks, he averaged around 30 minutes, two assists and 10 points per game.
He might be called on to cover one of the three dynamic point guards that Team USA is expected to use in waves. While he is a strong defender, there's no way he can compete with the speed of Team USA's point guards.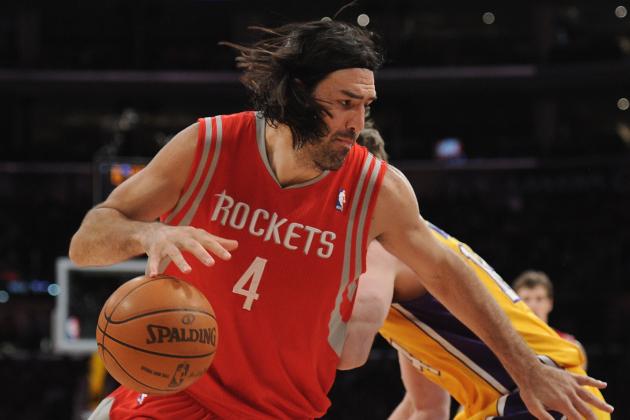 Harry How/Getty Images

Luis Scola plays power forward and has been on Argentina's national team since 1999.
Playing for the Houston Rockets the last five years, Scola was a consistent 15 points and eight rebounds a night type guy. You can't question his durability, having missed games in only one of those five seasons.
For a big, he shoots free throws at a decent 75 percent clip but the six he missed during a recent exhibition against Team USA might have cost Argentina the game. He scored 14 points to go along with six rebounds on the night.
In their furor to acquire Dwight Howard, the Rockets recently played the amnesty card on Scola, who was immediately snatched up by the Phoenix Suns.
Against the Americans, Scola should be most dangerous when Tyson Chandler and his defensive prowess are on the bench.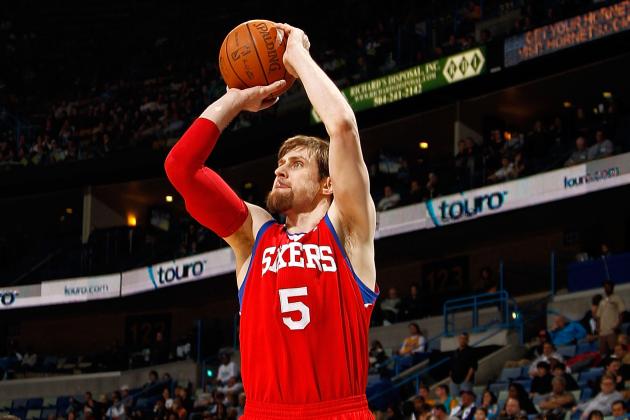 Chris Graythen/Getty Images

Andres Nocioni plays small forward and spent the 2011-2012 NBA season buried on the Philadelphia 76ers bench. Among his nine years in the NBA, he had four very productive seasons with the Chicago Bulls.
He has been on the Argentina national team since 1999. His international career wil be best remembered for the 2006 FIBA Worlds where he missed a buzzer-beater that would have defeated Spain.
Now approaching 33, there's not too much left in Nocioni's tank. He'll likely crack the starting lineup, but I don't see any noteworthy production coming from him in games against superior competition.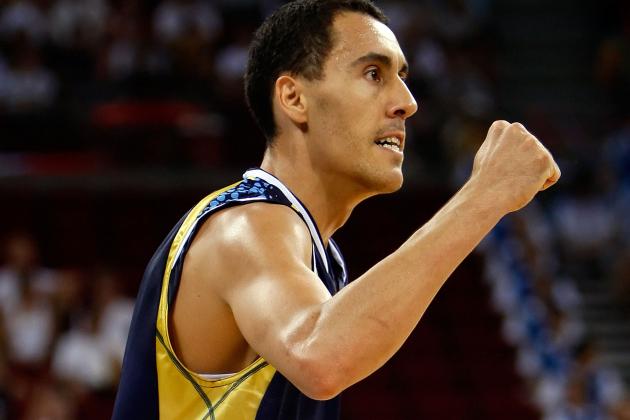 Streeter Lecka/Getty Images

Poor Pablo Prigioni might have the most worst job in the Olympics.
He'll likely be called on to defend Tony Parker, Juan Carlos Navarro and Russell Westbrook througout the tournament. While Prigioni is a good defender, being named to the All-Spanish ACB League Defensive Team, he is sure to find himself overmatched.
Prigioni has played with the Argentina national team since 2003. He has played in pro leagues in both Spain and Argentina. Recently, he was signed by the New York Knicks as a potential replacement for Jeremy Lin, who signed with the Houston Rockets.