CM Punk: 5 Things We Must See During His Heel Run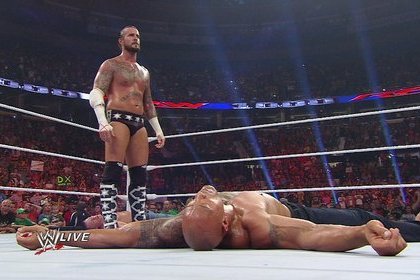 The usually-predictable WWE definitely threw a curveball at us on Raw 1000.
CM Punk, one their most marketable and popular stars, as well as the current WWE Champion, is now a full-fledged heel.
And even though there are still tons of questions that need to be answered, this seems to be the beginning of something much much bigger then just a typical turn. The WWE wouldn't make such a controversial (yet heavily talked about) move without having a plan.
At least I hope they have a plan. We all know how great storylines have a tendency to either blow up in their faces or become so overcooked that nobody cares a few months from now.
CM Punk though, is different. He's a bona fide top-three earner in the company. He's arguably the best in-ring and mic guy in any promotion in any country. And he's holding the most important title in sports entertainment history.
Also, he's simply an awesome heel.
Simply put, the WWE can't screw this up, because CM Punk just won't allow it to happen. The pipe bomb is just waiting to go off again at just about any moment.
With that being said, here's five things that I (and hopefully all of you) want to see during CM Punk's fledgling heel run.
Begin Slideshow

»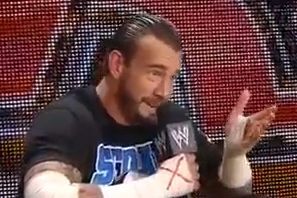 Photo provided by pwmania.com
June 27, 2011.
If you're not much of a WWE fan, you may have thought that day was just National HIV Testing Day. (I'm serious. That's a real holiday. I looked it up).
But if you are a WWE fan, you'll remember that date for only one reason. That was the day that CM Punk made wrestling cool again (at least for about a month and a half).
And all he needed to do was sit down at the top of ramp, cross his legs and talk into a microphone for about seven minutes.
Suddenly, he became the most popular, talked about and coolest wrestler around. And that was during his last heel run.
Since then, Punk has had his moments, but nothing that even comes close to that fateful day.
Now? That same Punk looks to be back, and that means only one thing.
Pipe Bomb.
Hopefully, the WWE realizes this and lets Punk do his thing just like last year, especially with SummerSlam coming up.
If Punk could make Money in the Bank a big seller (which is usually the equivalent of taking $50 and throwing it into a wood chipper), then another top-notch earth-shattering promo can only work wonders for the WWE's second-biggest PPV event of the year.
CM Punk has always been a force to be reckoned with on the microphone, but I've always thought his heel promos were just a little bit better. Forget Brock Lesnar, it's time for the one and only CM Punk to take the reins and make the WWE awesome again (and hopefully HHH's big head, literally and figuratively, will stay out of things this time).
Who should his target be? Who cares. As long as he's got a mic in his hand, people will be listening, and the WWE Universe won't be disappointed.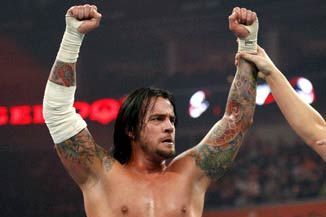 wwepictures.org
This is one of those things that I'm really hoping for, but knowing how the WWE operates, there about a two percent chance this actually happens.
CM Punk is a heel now, but that doesn't mean he's still not the best wrestler in the world, and that doesn't mean that he should start using typical heel tactics to score victories.
Doing so would only hurt his credibility, as well as his worthwhile WWE title run.
Should Punk get a little more crafty in order to score his victories? Sure, I know it's inevitable. But should he go all out and become the same old scheming and conniving heel? Hell...no.
Punk has been on a role for months now, proving that he can beat anybody. A year ago, he was beating John Cena (practically) clean, and has continued to do so ever since. Hopefully, that trend continues.
Punk winning legitimately and continuing to hold the belt could help change the concept of what a heel is and could be in this company. He's not a physical freak, or a seven-foot-tall giant, but that doesn't mean he can't keep dominating the WWE like he's been doing.
Imagine a heel who's just plain better and more gifted in the ring then anybody else. Now that's a abstract concept if you ask me, and something we just don't see enough of.
It should start at SummerSlam. No matter who he fights, give it a clean finish, or at least something that's beyond Punk's control. Beating a guy like Cena by straight up cheating is not what the new CM Punk should be about ever.
Which brings me to my next slide.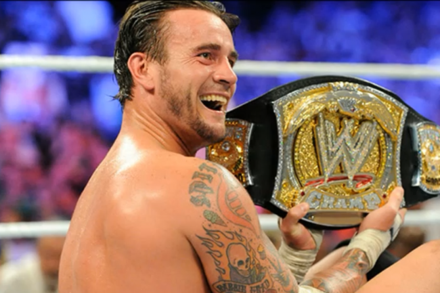 If anything can be said about Punk's title run, it's that he's been doing the best with what he's been given.
Sure, his Y2J rivalry was worthwhile, and was a very, very good Wrestlemania showdown on a card filled with big buzz matches. But even that ended abruptly after Jericho's suspension.
ADR? Please.
Daniel Bryan and/or Kane? Good. But it really did nothing to push Punk's reign. If anything, it was just an excuse to make AJ a bona fide star.
But still, even with the lack of impressive WWE title defenses, Punk is still the guy who's holding the strap when the smoke clears.
Hopefully, that keeps up until at least the Royal Rumble. A CM Punk title reign that lasts over a year would truly be the credibility boost that the belt needs, and would stop all the negative reaction about the hot potato treatment of the belt over the last few years.
Taking the title off Punk at SummerSlam? Bad for business, especially if it's against the obvious choice of John Cena. It would put the kibosh on an epic heel turn before the ball even gets rolling.
Punk should keep proving that he's not only a good champion, but a great one. And the best way he can do that is by strutting into the Royal Rumble as a legitimate legendary champ, and as The Rock's title opponent.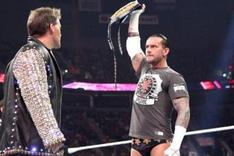 Just because Punk chose this new direction, I hope that doesn't mean his targets have switched as well.
What does a heel turn mean for the always-entertaining Punk-Bryan rivalry? Are Big Show and Punk destined to team up? What about all the other recent heels that have taken a swipe at the current king of the mountaintop?
Hopefully, Punk decides not to become best buddies with these guys all of a sudden, especially Daniel Bryan. Their recent tiffs have been great to watch, especially when you consider how far both of these guys have come.
Also, let's face it, Bryan is as convincing of a heel as Richard Simmons would be. Make him a face again, make "Yes!" the new "What?" and call it a day.
Still, Punk has walked alone now for almost a year, and he's made tons of enemies in the process. Just because he's on the dark side now, that doesn't mean everything has to change so exponentially.
Even when Punk's leading his own stable, it's more of a dictatorship. He's never had any interest in making friends, so keep it that way.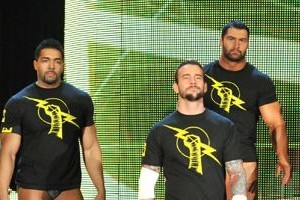 It's time for CM Punk to do what he does best.
And it's not work the mic, or the ring, or the people.
It's be a leader.
CM Punk has always been a captivating presence in the WWE, and he's proven before that he can create something truly special when leading a stable. Even when that stable is on it's last leg like the Nexus.
Of course, leave it to Kevin Nash to stir up trouble and bring up the possibility of an nWo reunion. Led none other by CM Punk.
Stupid. Really, really stupid.
But a fresh new stable concept? If developed properly, it could really work wonders for both Punk and the WWE. Maybe something that revolves around all the big up-and-comers that are expected to debut soon. Or a bunch of guys who just haven't gotten their due yet, and hope Punk can help them make an impact. I'm just spitballin' here.
But a nWo return? God no. Please God....NO.
The New World Order meant something back when it first came into existence, and it continues to carry with it a sense of mystique that can only be understood by the people who lived through what Hogan, Nash and Hall created, and the Monday Night Wars that made wrestling what it is today.
The nWo was bigger then anything in wrestling before that. It's the best stable of all time, even greater then DX (By the way, The Corre is dead last in that contest).
Bringing back something like that is just plain wrong, and will only hurt the nWo's legend. It was dead the day that Vince McMahon walked out to that music and stuck a fork in it—forever.
Punk is great, but he's not worthy of restarting the most important stable in wrestling history. Nobody is. But that doesn't mean that Punk shouldn't create his own group and blaze his own trail.
Punk has the charisma to create his own new world order, but that doesn't mean he should.
Please WWE, hear my pleas. For the sake of my childhood, keep the nWo dead.
Thanks for reading folks.
Don't forget to comment on what you would like to see from Punk over the next several weeks.
Random Wrestler of the Day: The Artist Formerly Known as Goldust (Still Creeps Me Out Every Time I Look at Him)