As Jason Bay's Career Slowly Closes, Who Can the New York Mets Call on Next?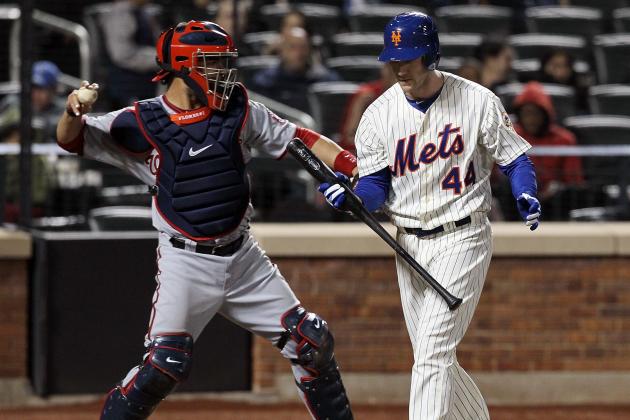 Jim McIsaac/Getty Images

After signing Jason Bay to a mammoth free agent contract in December of 2009, he has done just about everything to argue the case that his career is essentially over. After sporting career-lows in many respects in his inaugural campaign in Flushing, Bay followed with an even more horrendous 2011 season.
In 2012, Bay looks (gulp) worse. He's contributed the worst WAR of his career (-0.6), and now finds himself getting pinch-hit for late in games. A steep fall for the two-time All-Star, but it appears his days as a respected MLB starter are over.
This isn't a personal shot at Bay, who clearly gives all he's got in the field and on the basepaths all season long. He just doesn't have it anymore. Let's look at some in-house options the Mets have to replace Bay in left field. Feel free to add your own in the comments section.
Begin Slideshow

»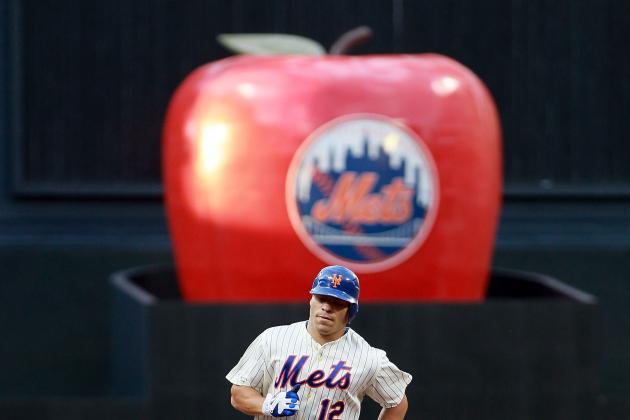 Jim McIsaac/Getty Images

This season, Scott Hairston has transformed from unreliable pinch hitter, to vaunted bat. Against lefties in 2012, he's batting .291 with a .915 OPS (as opposed to Bay's .147 AVG and .609 OPS when facing southpaws, mainly since Bay just plain stinks against everybody).
Hairston's BABIP is .291 against left-handed pitchers, while Bay's sits at an abysmal .130.
All of Bay's ability to drive the ball has apparently disappeared. His ground ball percentage is at an all-time high (46 percent) while his line drive percentage is the lowest it's ever been (11 percent).
Hairston's line drive percentage stands at the second-highest of his career (22 percent) and is on pace to hit more homers than he has in any season since 2006.
Hairston's numbers see a significant drop-off when facing righties, but they're still better than Bay's.
Against them, Bay is batting .200 with an OPS of .605, trumped by Hairston's .202 AVG and .649 OPS. Hairston whiffs 28.3 percent of the time when facing righties, but Bay Ks at a rate of 29.4 percent.
Essentially, against a right-handed pitcher, it's a wash. But the power versus a left-hander is the deciding factor here.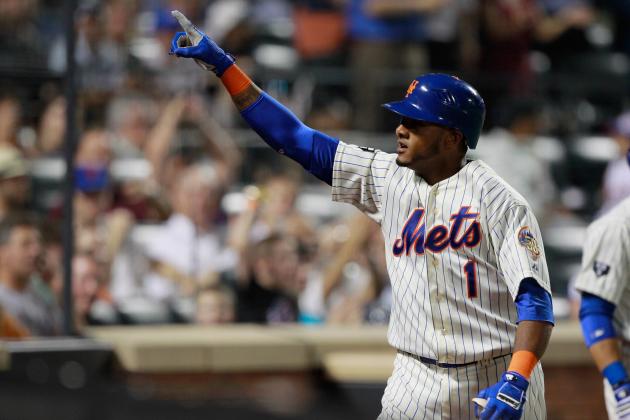 Mike Stobe/Getty Images

Valdespin, a converted middle infielder, has burst onto the Mets scene in 2012. On July 24th, he broke the single-season franchise record for pinch hit home runs when he hit his fifth of the season.
He's currently hitting .292 with a .903 OPS and seven homers in 96 at-bats (Bay has 110).
Jordany has knocked in 22 runs in 2012, while Jason Bay's RBI total sits at eight—not surprising when you note that Bay is hitting a pathetic .083 with runners in scoring position (while Valdespin's at a .250 clip). Fifteen of Valdespin's RBIs have come with RISP, while Jason Bay has four RBIs with men on. In fact, when there are runners on base, Bay's AVG drops to .167 with a .512 OPS (Valdespin: .268, .847.)
Add in that Valdespin plays remarkable defense in the outfield, and it's simply a no-brainer that he deserves a shot at everyday outfield over Jason Bay.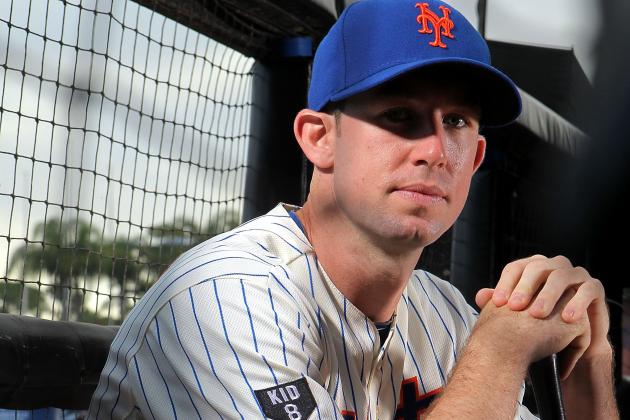 Marc Serota/Getty Images

The Whitestone, Queens native had seen significant playing time in 2012, and was taking full advantage of it. Until breaking his collar bone while saving Johan Santana's no-hitter on June 1st with a spectacular catch and crashing into the left field wall, Baxter was posting a .323 AVG and a whopping .913 OPS—not bad for the 27-year-old rookie.
Baxter appeared strictly as a platoon player and pinch hitter prior to the injury, and was batting .375 against righties in 64 plate appearances, while going 0-for-9 against lefties this season.
Baxter's BABIP is at an astounding .447, and thus far has a line drive percentage of 34 percent.
Look for Baxter to return August 8th in San Francisco, where he'll likely return right where he left off, and look to become the Mets left fielder.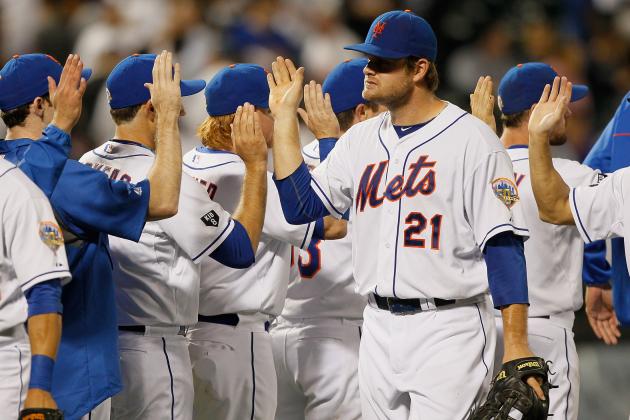 Mike Stobe/Getty Images

Lucas Duda's performance has seen a huge decline that has even resulted in a trip to the minors, where he currently plays. The book got out quickly on Duda, and he slumped badly because of it. He was two for his last 18 and nine for his last 51 at bats, not exactly a recipe for a 26-year-old to stay in the majors.
Duda was, however, seeing the majority of playing time in right field against both righties and lefties. He was the only outfielder that wasn't sharing duties with a platoon player.
Duda was sent down, though, earlier in the week, and may possibly learn to play left field while playing for Buffalo. If this is in fact the case, and if he can get himself in order offensively, look for Duda to become the new left fielder upon his return, while Jason Bay rides the pine.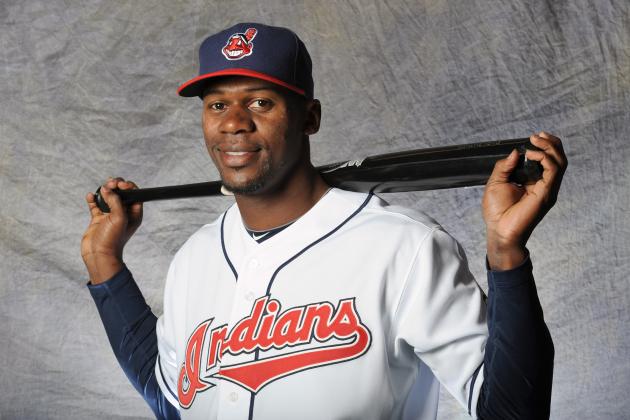 Rich Pilling/Getty Images

Fred Lewis has played 69 games thus far for the Mets Triple-A affiliate, Buffalo. He has batted .288/ .367/ .468, with an OPS of .835. He's stolen 18 bags, which is an element of the game that the Mets are sorely missing (they're 27th in the MLB in stolen bases).
Lewis is not on the 40-man roster, so some shuffling would be needed to get him up to the big club. Though, if the team is looking to shake things up, and get a new face on board, Lewis is a very viable option.