8 Reasons Reuben Foster Switched from Alabama to Auburn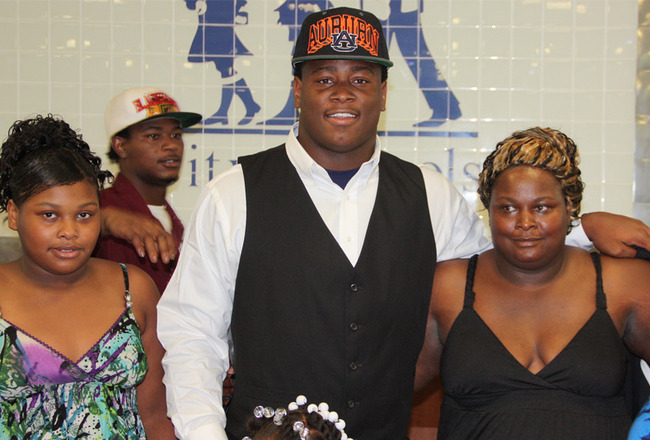 247Sports.com

By now, you all know that Reuben Foster has switched up to head to Auburn from Alabama. Foster is the best linebacker in the country and appears as high as No. 2 overall on many different recruiting boards.
However, you may still be asking yourself "Why did he do that?"
Scratching my own head and thinking about it, I've come up with eight reasons as to why Foster made the switch to play not in Tuscaloosa, but on the Plains.
Here they are.
8. Auburn High School in Auburn, AL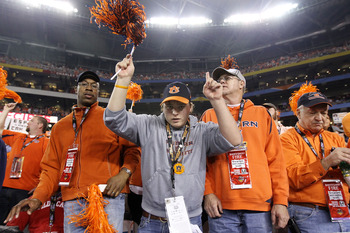 Christian Petersen/Getty Images
If you honestly think the good folks in Auburn, AL were not talking to Foster at every turn about the Tigers, then you're delusional.
If you also think the folks in Auburn were not in Foster's ear about "talking down" Alabama, then you're delusional.
Community pressure is real folks, especially in the south and especially among uber-passionate fanbases such as Auburn's.
Foster transferred to Auburn High School in the offseason and more than likely dealt with some community pressure and influence to switch.
7. Carl Lawson and Dee Liner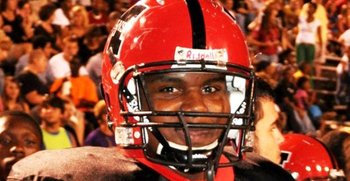 247Sports.com
Lawson and Liner are two of the top-20 prospects in the country and both are sewn up to Auburn. They are also both bent on helping Auburn land as many great prospects as possible.
Of course, once they found out that Foster had transferred to Auburn High School, they started working the phones and getting in Foster's ear about switching up.
All three have become friends and will be cornerstone players of the future for the program.
6. Young Talent at Auburn
Kevin C. Cox/Getty Images
If you think the elite young talent at Auburn begins and stops with Liner and Lawson, then you're mistaken.
From Kiehl Frazier, Kris Frost, Enrique Florence, Christian Westerman, Mike Blakely, Avery Young, Jordan Diamond and a slew of other elite recruits on the roster, Auburn is loaded with good talent.
Surely, playing with many former and current highly touted recruits was a good look for the Tigers in flipping Foster their way.
5. Alabama's Perceived Atmosphere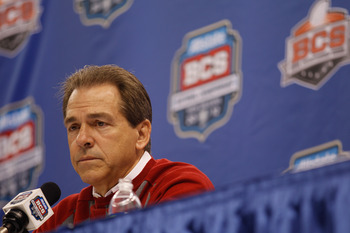 Chris Graythen/Getty Images
Alabama is perhaps the premier program in college football today—there's no question of that. The program is coached by Nick Saban, they recruit as if they draft players and the Crimson Tide basically win the national title every other year.
However, there is a "hatred" perception of the program and many say they atmosphere of the 'Bama program is too serious.
Foster may have sensed this as well and opted to go to a looser environment.
4. Alabama Depth Chart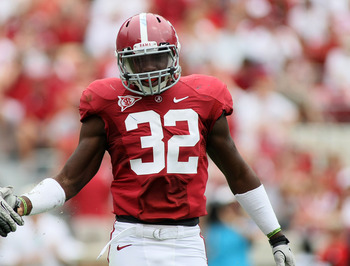 Greg McWilliams/Getty Images
Now, don't get me wrong, Foster is good enough to net himself a large chunk of field action as a true freshman at 'Bama. So don't get it twisted.
However, Alabama is loaded with talent and that includes linebackers. Trey DePriest, C.J. Mosley, Adrian Hubbard, Brent Calloway, Xzavier Dickson, Nico Johnson, Reggie Ragland, Dillon Lee and Denzall Devall are all on the roster among others.
That's a lot of great talent to contend with to get on the field, no matter who you are.
3. Better Chance to Start as a True Freshman at Auburn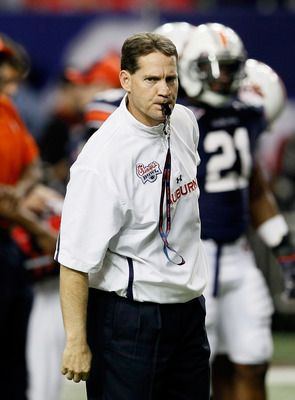 Kevin C. Cox/Getty Images
Auburn has good linebacker talent on their roster, but no offense—it's not Alabama's. Foster, I predict, will come in and start as a true freshman.
If he's not starting in week one, then by mid-season he will be. He's college-ready right now and should be a good fit in Gene Chizik's and Brian VanGorder's base 4-3 scheme.
Which leads me to...
2. Better Scheme Fit at Auburn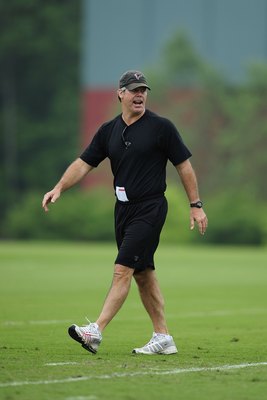 Paul Abell/Getty Images
Alabama runs quite a bit of 40-front stuff and will give you some 4-3 looks. Yet, they base a 3-4 scheme for the most part.
Auburn is a base 4-3 scheme and new defensive chief Brian VanGorder will implement an attacking style version of it. Foster likely could see himself fitting best in this scheme.
He likely realized that playing the Mike in a 4-3 may be better suited for him than the ILB in a 3-4 base.
1. Family Atmosphere at Auburn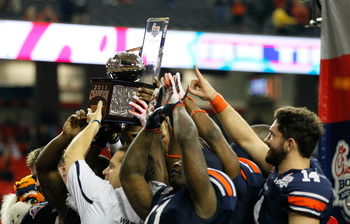 Kevin C. Cox/Getty Images
Many prospects note the atmosphere at Auburn and continue to use the word "family" when describing it. It's a term that Gene Chizik uses as much as he does "War Eagle."
When he switched to Auburn, Foster told Scout.com that he believes Auburn is the best place for his family.
He's already a father at a young age to his daughter, and he seems to think the atmosphere around the Tiger program is best for her and the rest of his family.
Edwin Weathersby has worked in scouting/player personnel departments for three professional football teams, including the New York Giants, Cleveland Browns and the Las Vegas Gladiators of the Arena League.
He spent a year evaluating prep prospects and writing specific recruiting and scouting content articles for Student Sports Football (now ESPN Rise-HS). A syndicated scout and writer, he's also contributed to WeAreSC.com, GatorBait.net and Diamonds in the Rough Inc., a College Football and NFL Draft magazine.
Keep Reading