WWE: 5 Reasons Why CM Punk Is This Generation's "Stone Cold" Steve Austin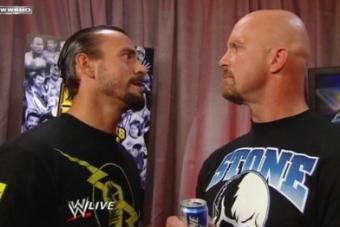 Ever since they began playfully battling via Twitter, the wrestling world has been on the edge of its seat waiting to see if and when the showdown between WWE Hall of Famer "Stone Cold" Steve Austin and current WWE champion CM Punk will happen.
With his brash beer-drinking persona, Austin seems the exact opposite of the straight-edge Punk, but that would be a baseless judgement.
In fact, there are several striking similarities between the two that make the prospective matchup between them even more intriguing.
Begin Slideshow

»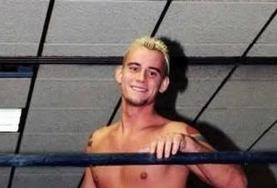 Both superstars have spent years of their careers in other promotions before attaining mega-stardom on the big time stage. While this is not necessarily unique to just the two of them, their level of success in those companies was far from average.

Austin made a name for himself in WCW in the early 1990s as "Stunning" Steve Austin, a run where he was a member of a young Paul Heyman's Dangerous Alliance. While there, he won the both United States title and World Television title twice, and the World Tag Team title on one occasion with Brian Pillman.

Punk made a name for himself on the independent wrestling scene with stints in Ring of Honor, where he was the ROH champion and a two-time ROH tag team champion with Colt Cabana. Punk also won titles in IWA Mid-South and OVW which, at the time, was the WWE's developmental promotion.
In addition, both superstars have adapted their trademark finishing maneuvers from superstars who have achieved great success overseas in Japan.
Punk's "Go To Sleep" was innovated by Japanese megastar KENTA, who has used the move for years and attained great success in Pro Wrestling NOAH.
Austin's "Stone Cold Stunner" is a loose version of former WWE Executive Vice President of Talent Relations John "Johnny Ace" Laurinaitis' "Ace Crusher," which won him many matches in the late 1980s and 1990s.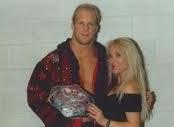 Yes, this point is somewhat silly, but it is worth noting that throughout their careers, both Austin and Punk have had relationships with women they met while working for the respective companies that they were working for at the time.
Austin met Jeannie "Lady Blossom" Clark, the ex-wife of WCCW and GWF great "Gentleman" Chris Adams (who actually trained Austin) in 1990 while she was managing him in World Championship Wrestling. The couple eventually married in 1992.
After his divorce from Clark, Austin married Debra Marshall, better known to WWE audiences as Debra in 2000. They divorced in 2003.
Meanwhile, over the years, Punk has had relationships with former TNA Knockouts Daffney and Traci Brooks, former WWE divas Maria Kanellis and Lita, and most recently, current diva Beth Phoenix.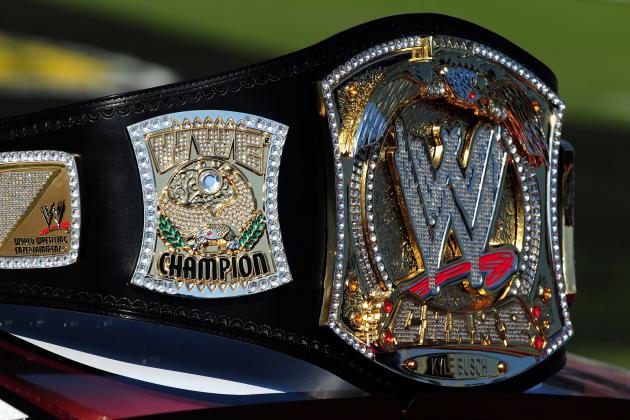 Robert Laberge/Getty Images

While Punk's career is still in its prime, and he will likely win more titles as years pass, it is interesting that overall the two competitors share the same number of combined major World Title reigns with six.
Austin has held the WWF Championship during all of his runs, while Punk has split his reigns between the WWE championship (twice,) the World Heavyweight Championship (three times,) and the ECW Championship (once.)
Both men are both Triple Crown winners, having won the World Title, Intercontinental Championship and World Tag Team Championships.
Austin is also a three-time Royal Rumble winner (1997, 1998, and 2001) and has also won the King of the Ring Tournament. Punk has won Money in the Bank twice (2008 and 2009.)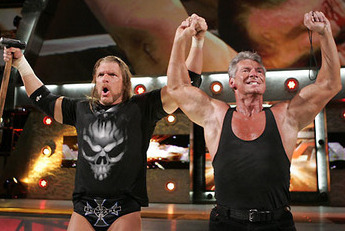 Within the world of professional wrestling, there has been no bigger rivalry than Austin vs. McMahon. And it all sort of made sense to us, didn't it? I mean, who wouldn't like to take a shot at their boss once in awhile?
This rivalry speaks for itself, leaving us with some iconic memories:
Austin driving a Zamboni to the ring, walking across it, and diving into the ring to attack McMahon.
Austin spraying McMahon and his lackeys with beer from a hose.
Austin hitting McMahon with a stunner, causing Vince to flop around like a fish.
No stranger to controversy himself, Punk has also had his share of issues with the top brass in the company.
After winning the WWE Championship in 2011, Punk left the WWE briefly. Upon returning, and even though his championship reign was upheld, he began a campaign of verbally attacking Triple H and his wife Stephanie McMahon for weeks. Punk eventually coerced the on-screen COO to meet him in a match at Night of Champions in 2011, in which Punk would up on the losing end.
More recently, Punk was the leader of a movement to get RAW General Manager John Laurinaitis fired. His weekly rants against Laurinaitis were wildly popular and eagerly anticipated by the WWE Universe.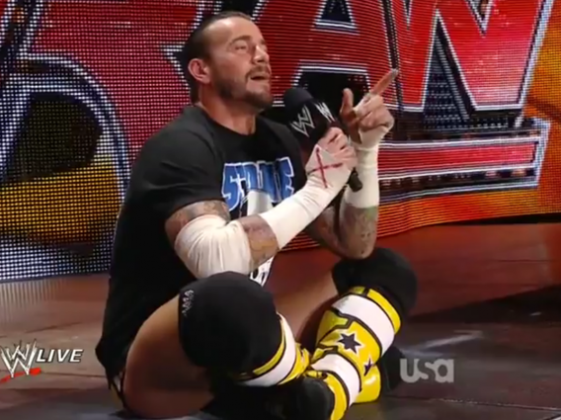 Ever since Austin began the "Austin 3:16" revolution at King of the Ring in 1996, the world of professional wrestling was forever changed. With that moment in time, the Attitude Era began in the industry and never really let up.
Granted, others like Degeneration-X were also a huge part of what was being done, but it was Austin that set it in motion.
Standing on the platform after winning the tournament, Austin seemed oblivious to what he had just done, going through several other competitors, and making it to the finals where he defeated Jake "the Snake" Roberts. It was symbolic that a new age was ushered in by Austin after besting Roberts, a symbol of the old guard in the company.
From there, Austin's attitude of doing whatever he pleased, seemingly without consequence led to the building of a brand. Austin soon ceased being a mere performer, and made himself a brand. Everywhere you looked, there were countless "Austin 3:16" shirts. People spoke of "opening a can of whoop-ass" as a means of joking around.
Gone is the time when a guy walked to the ring, wrestled and walked back out. Austin changed the game from a man walking into the ring, wrestling and walking back out. Entertainment became a huge part of the storyline. And that shift led to today's crop of performers, of which Punk is a shining example.
Punk has seemingly turned the world on its ear with his introduction of "Pipe Bombs." The world never seems to know what the next word to come out of his mouth will be and we all sit on the edge of our seats waiting to find out. His practice of sitting down in the ring or on the entrance ramp and just seemingly vent to the crowd has become something to look forward to.
But more than that, he is not a one-dimensional performer. Once the talking is over and it's time to go, Punk lays it all on the line night in and night out and gives the fans their money's worth. Love him or hate him, the man always leaves you satisfied by what you have seen in terms of his effort. His dedication and love for the business is evident. As a singular entity, he has legitimized the independent wrestling community.
Once Punk established a foothold in the company, it cleared the way for other popular independent wrestlers, including Daniel Bryan and Evan Bourne to make their way to the big time.
Gone are the days of talented performers from tiny promotions not getting mainstream opportunities. Thanks to Punk's trailblazing, anything can happen.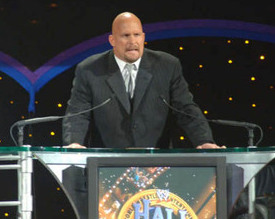 So what could happen if these two juggernauts finally met in the ring?
The world may not be ready.
We all saw how the Rock and John Cena blew the room off of the arena back at WrestleMania XXVIII, and the response to Austin/Punk would likely be no different.
Austin is a WWE Hall of Famer right now. Punk will be one day.
One can't contribute as much to the business as Punk has without being recognized for his achievements. Will his career be as storied as Austin's was? Only time will tell.
But I think that I speak for us all when I say that I can't wait to find out.