NBC Olympics 2012 Schedule: Best Nights for Family Viewing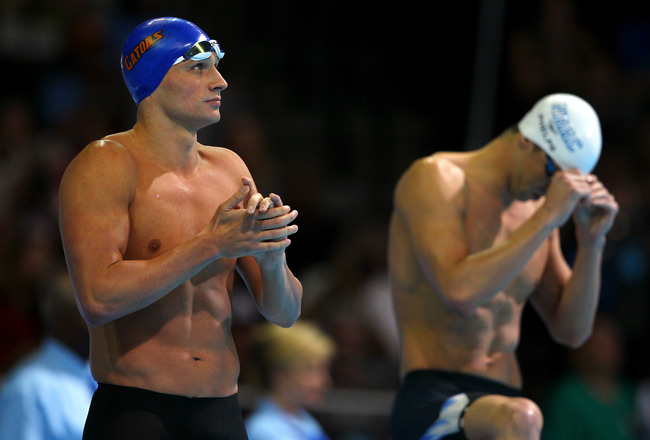 Al Bello/Getty Images
There's really nothing quite like the Olympics.
When else do you get people from all walks of life rooting for the same team for at least two weeks?
People come together while watching the Games and they always leave us with memories and images we won't soon forget.
Seriously though, who has forgotten Jason Lezak's out-touching of the French relay team in Beijing?
For the next two-and-a-half weeks, families will gather in front of television sets all with the same thing in mind: rooting for the stars and stripes.
There really is nothing like it, folks.
It's time to sit back and enjoy because it is sure to be a wild ride full of moments that will last a lifetime.
Saturday, July 28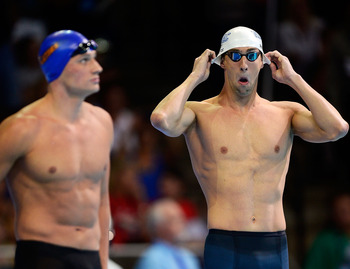 Jamie Squire/Getty Images
It may be early on in the Games, but this should still be an exciting night of action on NBC.
Two of the biggest stars in Ryan Lochte and Michael Phelps will go head to head in the men's 400-meter individual medley for the first of what are expected to be some epic duels between the two.
Lochte is attempting to unseat Phelps as the world's best swimmer, while Phelps begins his quest to become the most decorated Olympian ever.
Saturday night will also feature the women's 400-meter individual medley final, along with Kerri Walsh-Jennings and Misty May-Treanor in an opening round beach volleyball match in their final Olympic games.
Men's team gymnastics qualifications, where the United States has a great shot to earn a medal, is also on the docket for July 28.
Tuesday, July 31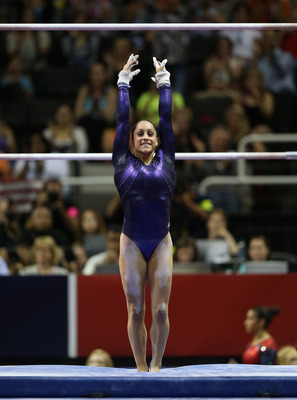 Ezra Shaw/Getty Images
Major League Baseball Trade Deadline by day, thrilling Olympic action by night.
July 31 is a big day on any sports fan's calendar, but the addition of two key Olympic events at night make it even more exciting.
Jordyn Wieber and Gabby Douglas, among others, will try to lead Team USA to gold in women's gymnastics, while Michael Phelps will also be in action in the men's 200-meter fly final.
Diving and other sports are also on the schedule for Tuesday night.
Thursday, August 2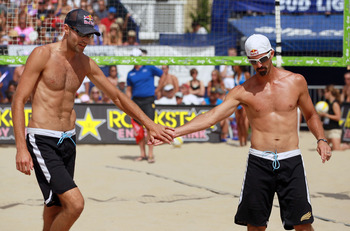 Jeff Gross/Getty Images
Michael Phelps and Ryan Lochte will face off head to head for the second and final time in the men's 200-meter individual medley final.
The two are only scheduled to face off twice in London after Phelps decided to drop the 200-meter free.
That, along with the women's gymnastics all-around competition and an appearance by defending men's beach volleyball gold medalists, Todd Rogers and Phil Dalhausser, all make for an exciting night of Olympic action.
Sunday, August 5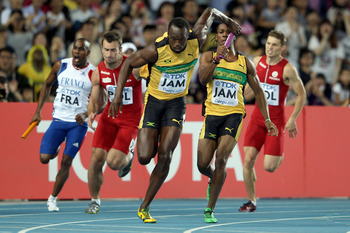 Ian Walton/Getty Images
Jamaica's track and field version of Phelps and Lochte takes center stage as Usain Bolt and Yohan Blake duel in the men's 100-meter final.
This is track and field's main event and it should be a fantastic clash between the training partners.
Can Bolt keep his title as the world's fastest man or will Blake unseat his fellow countryman?
Apparatus finals in gymnastics, beach volleyball and the women's springboard diving final will also be held.
Tuesday, August 7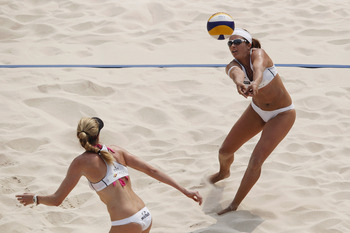 Lintao Zhang/Getty Images
Kerri Walsh-Jennings and Misty May-Treanor will likely be in action in a women's beach volleyball semifinal as they continue their quest for yet another gold medal.
The night will also feature a number of individual event finals in men's and women's gymnastics, along with track and field.
It may not be the most jam packed night, but the events that it does have should be very exciting.
Keep Reading