Brazil vs. Egypt and 4 Other Guaranteed Blowouts in the First Week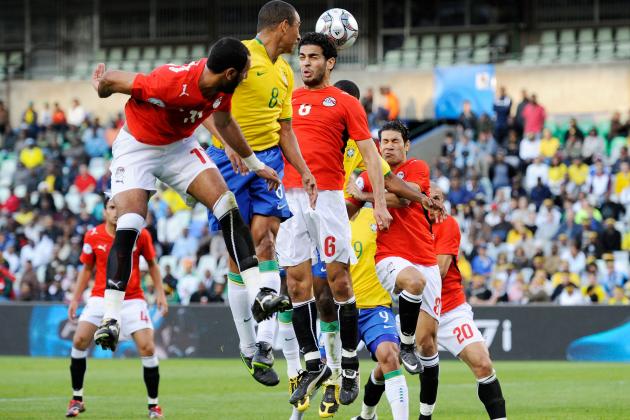 Kevork Djansezian/Getty Images

The Egypt national soccer team has never won gold at the Olympics. Surprisingly, neither has the more famed Brazilian team.
In the 2012 Games, Egypt is looking for more than just a medal. This is a team looking for respect. The Egyptian team is looking to prove it's back, and step out of the shadow of the Port Said Stadium disaster that occurred earlier this year during an Egyptian league match.
Brazil have always been the better side when these two teams have matched up against one another in international competition. For instance, in the two teams' most recent matchup, Brazil won 2-0.
Egypt will be playing for more than the average country in the London Games this summer, but the team's talent level simply doesn't match that of Brazil. It is a sure blowout.
Here are a number of other matchups which also figure to be heavily one-sided.
Begin Slideshow

»
Paul Thomas/Getty Images

In 2012 Games, Angola are faced with the mighty USA in the second game of group play.
As much as the men's team is slated to crush skulls in these games with their all-around talent, the women are supposed to be even better in comparison to the competition.
In the women's game, no one can match the sheer talent of Team USA.
The team is led by coach Geno Auriemma, one of the finest tacticians and motivators in all of basketball.
Angola has no chance of winning this game.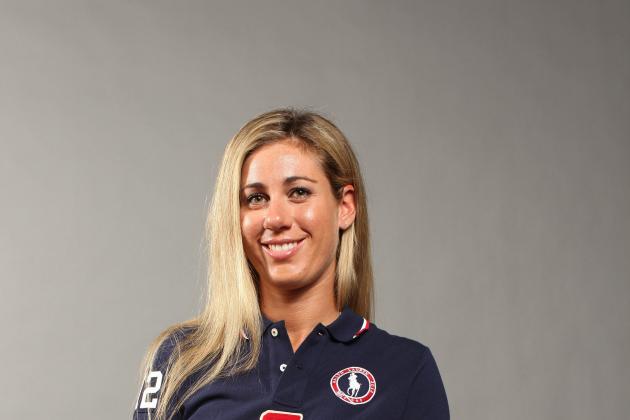 Nick Laham/Getty Images

South Korea was a longshot to get into the 2012 Olympic Games in women's volleyball.
The team must now face world No. 1 the United States in its first game.
The USA is the prohibitive favorite for gold at the 2012 Games, and features the efficient Lindsey Berg and Foluke Akinradewo, who figure to give the South Korea team headaches.
It doesn't figure to be too much fun for the South Koreans in their opening match. The good news is that they'll have opportunities against other teams to win a match before exiting London.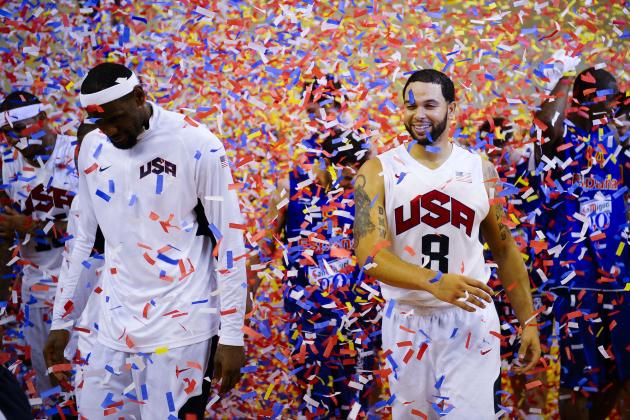 David Ramos/Getty Images

The USA will dominate the early days of team competition in most sports.
Especially in basketball.
With a team as loaded as the one that coach Mike Krzyzewski and company have brought to London, anything less than a 40-point thrashing of Tunisia would be rather disappointing.
Look for LeBron and KD to do things nasty for Team USA. The result will make people forget about any struggles they may have against Team France in their opening game on July 29.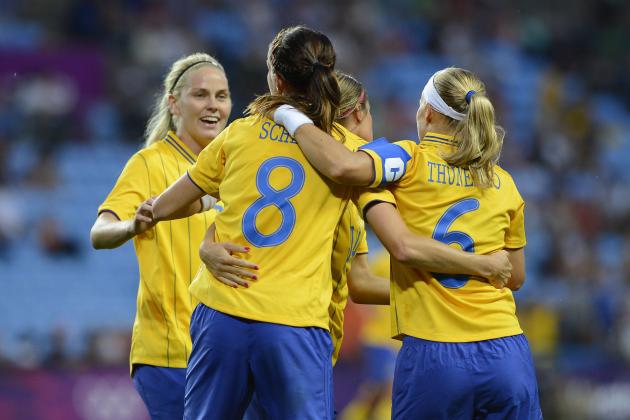 Sindy Thomas/Getty Images

I'm at a conference in Chicago this week. I'm rooming with a guy from Canada, and his friends next door are his friends back home as well.
In other words, I'm surrounded by Canadians, and thus feel I can rail on them a bit without major repercussions.
Since when is Canada good at any sport other than hockey? The answer, of course, is never.
Meanwhile, Sweden is pretty good, and were fortunate in grouping.
The Swedes are the best team in Group F. The team scored four powerful goals against lowly South Africa, while Canada managed just one tally against the not-so-powerful Japan team.
In other words, Sweden will win.