Olympics 2012 Schedule: Friday's Opening Ceremony Guide, TV Info & More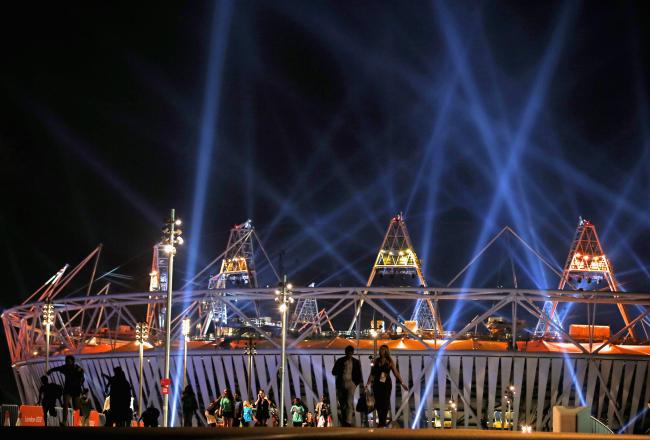 Jeff J Mitchell/Getty Images
The London Olympics have already kicked off as the soccer tournament is underway, but things can't truly start until the opening ceremony. That will take place on Friday night, and it promises to be the highlight of the Games for most. The opening ceremony is always an absolute spectacle, and this one should be no different.
Many believe that the ceremony in Beijing back in 2008 was the best ever and can't be topped. Perhaps that is true, but famed British director Danny Boyle will do his best to put on an incredible show. Boyle's ceremony is entitled "Isles of Wonder" and will feature thousands of performers attempting to capture the essence of Great Britain.
You never quite know what you're going to see during the opening ceremony, but most of it promises to be spectacular. Here is everything you know about when and where to watch Friday's opening ceremony, as well as information on the schedule of events and notable flag bearers.
Where: Olympic Stadium in London, England
When: Friday, July 27 at 7:30 p.m. ET
Watch: NBC
Schedule of Events (via London2012.com)
- Queen Elizabeth II will be greeted by IOC President Jacques Rogge
- Parade of athletes will take place with Greece leading it and Great Britain ending it
- Rogge will give a speech and allow Queen Elizabeth II to open the Games
- A British athlete, judge and coach will take the Olympic oath
- Cauldron will be lit with the Olympic flame by yet-to-be-announced torch bearer
Flag Bearers to Watch
Mariel Zagunis (USA)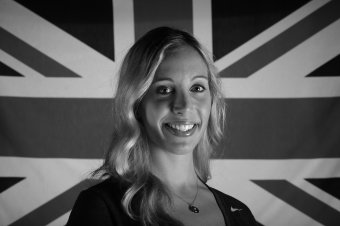 Harry How/Getty Images
She is only 27 years old, but Mariel Zagunis is already a three-time Olympic medalist and a two-time gold medalist in fencing. Zagunis won gold in individual sabre in both Athens and Beijing, and she will look to become a triple gold medalist in London. Zagunis also won a bronze in 2008 by placing third in the team sabre event. Team sabre will not be contested in London, but Zagunis still has a great chance to win yet another medal for the Americans.
She is the only gold medalist that the women's individual sabre has ever seen, and she has a great chance of keeping it that way. Zagunis' Olympic dominance was acknowledged by the United States Olympic Committee as she was chosen as the flag bearer for the opening ceremony. That is an incredible honor considering the United States is always the country to beat in the Summer Games.
Chris Hoy (Great Britain)
What are you anticipating most with regards to the opening ceremony?
It is always special when the home country enters the Olympic Stadium during the opening ceremony, and it will be particularly special for Chris Hoy. The 36-year-old cyclist is a five-time Olympic medalist, including three golds in Beijing, one gold in Athens and a silver in Sydney. He is still the reigning world champion in the keirin event, so Hoy remains one of the host nation's top gold medal hopefuls.
As Great Britain's most accomplished active Olympian and one of the greatest British Olympians of all time, it should come as no surprise that he will lead the congregation in London. Being the flag bearer is absolutely huge for anyone who is able to do it, but it is an even bigger deal for Hoy as he will be doing so on home soil.
Maria Sharapova (Russia)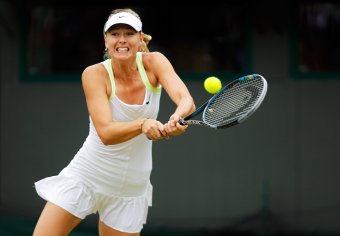 Paul Gilham/Getty Images
There are many flag bearers whom the general public has never heard of, and then there are those who are world-wide superstars. One such flag bearer who fits into the latter group is Russian tennis star Maria Sharapova. Although she has lived in the United States since the age of eight and speaks flawless English, Sharapova continues to compete under the Russian flag and enjoys supporting her home country.
Despite many clamoring for her to compete as an American over the years, Sharapova will be at the forefront of Russia's march through the Olympic Stadium. She completed the career grand slam this year by winning the French Open, and while her foray at Wimbledon ended in disappointment, Sharapova will have a chance at redemption when she goes for gold at the All England Club during the Olympic competition.
Follow @MikeChiari on Twitter.
This article is
What is the duplicate article?
Why is this article offensive?
Where is this article plagiarized from?
Why is this article poorly edited?