Summer Olympics 2012: 7 Athletes Facing the Most Pressure to Win Gold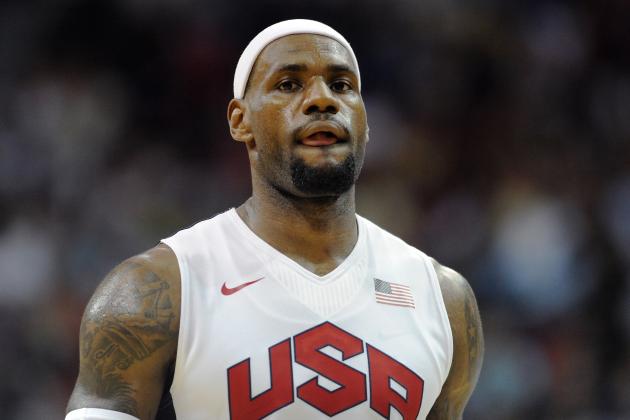 David Becker/Getty Images

There is a ton of pressure put on some athletes to succeed during the Olympics.
Some athletes have dominated their individual events leading up to the Olympics and are the heavy favorites to win gold.
Others are on teams that are supposed to come out on top and have the pressure of leading their squads to victory.
Either way, failing to live up to the hype is not only embarrassing for the athlete, but also disappointing for their entire country's fanbase.
Here are seven athletes who are facing the most pressure to succeed during the 2012 Summer Olympics in London.
Begin Slideshow

»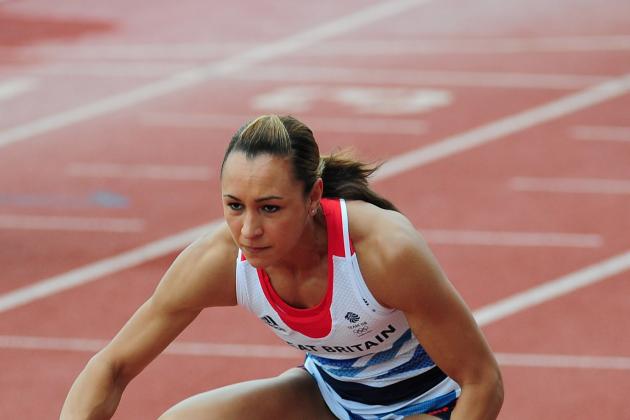 Stu Forster/Getty Images

Country: Great Britain
Event: Heptathlon
No British athlete has bigger expectations on him or her than Jessica Ennis does.
From 2009 until now, the 26-year-old Ennis has finished either first or second in every major competition she has entered. She understands that every British fan thinks she will win and will consider her a failure if she doesn't.
Ennis spoke with the Metro Sports Report recently about these expectations and the pressure on her to take home the gold in her first Olympic games.
"Because of the expectation and pressure, I think anything but gold, everyone would view that as a failure. But it's just about focusing on what I know I can do. I obviously get asked a lot about the pressure and how I'm feeling and of course I feel it. There is a lot of expectation going into a home Games for anyone, but I'm just really focused on my training and how things have been going and realistically what I can achieve."
No one wants to disappoint their fans and their country. Jessica Ennis will have to focus extra hard if she wants to overcome all the distractions and take home the gold in front of her home crowd.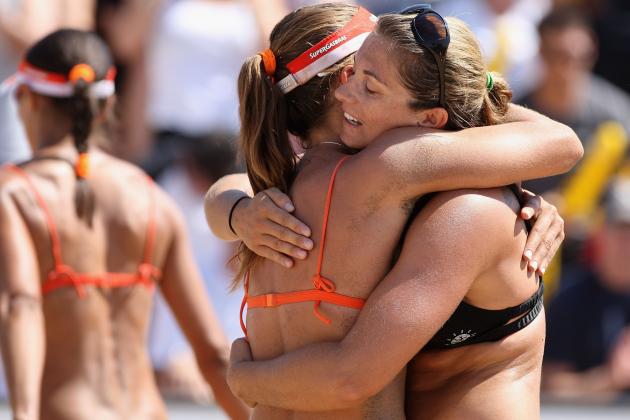 Christian Petersen/Getty Images

Country: United States
Event: Beach Volleyball
Misty May-Treanor and Kerri Walsh won back-to-back Olympic gold medals in beach volleyball in 2004 and 2008.
Since though, the two have gone in very separate directions. Misty May-Treanor tore her Achilles and was forced to miss significant time rehabbing her injury. Kerri Walsh gave birth to two children since 2008 and was forced to get a new partner in May-Treanor's absence.
The two recently teamed up again, but will not be entering the Olympics with the No. 1 ranking like they are accustomed to having. The pair is currently ranked third in the world, but is determined to become the greatest duo ever with a third straight Olympic gold medal.
Walsh recently spoke with Jim Caple of ESPN.com about teaming up with Misty May-Treanor once again and defending their title.
"Misty said we have nothing left to prove because we have done so many great things, but I want to prove to the world that we're the best in 2012. I feel like if we win a third gold medal, when we win a third gold medal in London, it will put us in that realm. We'll be the best there ever was in beach volleyball, and I just want that. I want us to do it because we're capable."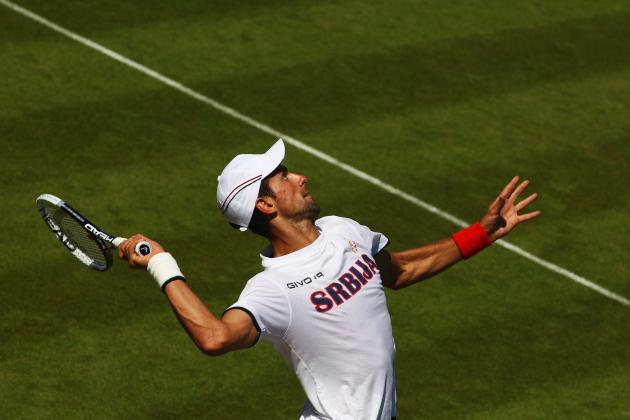 Clive Brunskill/Getty Images

Country: Serbia
Event: Tennis
From July 4, 2011 until July 8, 2012, Novak Djokovic was the No. 1-rated men's singles tennis player in the world.
Less than a month ago though, Roger Federer took that title back for the third time in his career.
With Rafael Nadal, the defending gold medalist from the 2008 Olympics in Beijing, not able to compete this year because of an injury, Djokovic and Federer are the clear favorites to become Olympic champion. The pressure is on Djokovic to prove he is deserving of the No. 1 spot and defeat Federer, who owns their head-to-head record 15-12.
Federer is the crafty veteran who will never go away, but this is supposed to be Djokovic's time to shine now. He is a younger and faster player and must be victorious at the Olympics in order to reclaim his spot on top of the tennis world.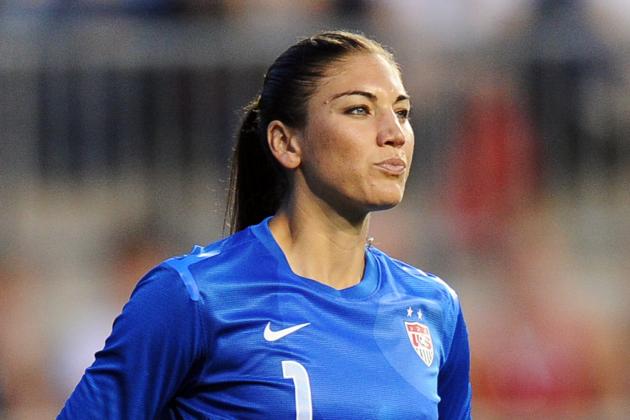 Drew Hallowell/Getty Images

Country: United States
Event: Soccer
The goalie on any soccer team has more pressure on them than any of the other players.
Besides being the goalie, the United States women's soccer team is also the heavy favorite to take home the gold medal. The four times that women's soccer has been an Olympic sport, the Americans have won the gold three times and silver once.
A strong performance by Hope Solo is essential to the United States continuing its dominance. If the Americans don't do as well as they have in the past, you can be sure Solo is the one who will be blamed for the loss.
She understands these expectations and knows she can handle the pressure,telling Andrew Romano of The Daily Beast, "It takes a lot to rattle me these days."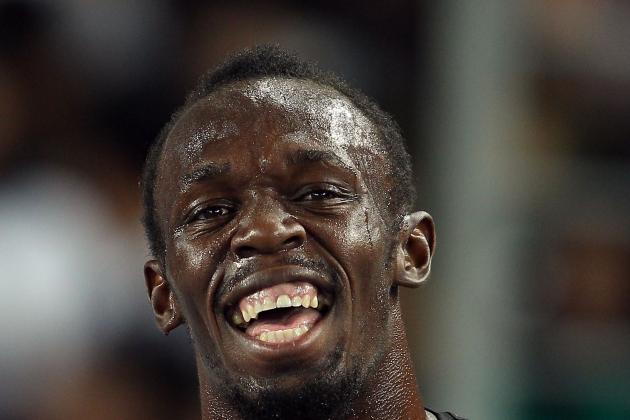 Michael Steele/Getty Images

Country: Jamaica
Event: 100- and 200-Meter Dash

Usain Bolt is regarded as the fastest man on the planet.
Bolt is the reigning gold medalist in the 100-meter and 200-meter sprints. Not only did he win both races back in 2008 in Beijing, but he also set the world record in both events in the process.
Bolt is still the world record holder in both events, but has recently been getting beat by fellow Jamaican sprinter Yohan Blake. Blake, not Bolt, actually enters the 2012 Olympics as the favorite to take home the gold in these two events.
If Usain Bolt wants to maintain his status as the fastest man and not get overshadowed by Blake during these Olympics, he must overcome the pressure and defeat Blake once again.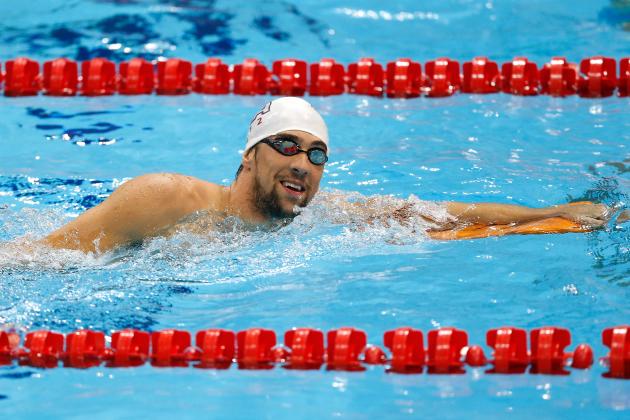 Streeter Lecka/Getty Images

Country: United States
Event: Swimming
All eyes will be on Michael Phelps when he competes in his third and final Olympic games. Phelps has become one of the most popular Olympians in history after his epic run in 2008 where he earned eight gold medals.
Phelps has earned 16 medals in total during the two Olympics he's competed in so far, 14 gold medals and two bronze medals. He is the only athlete in Olympic history to earn double-digit gold medals in his career.
He is currently second on the list for all-time Olympic medals, two shy of Larisa Latynina, who was a gymnast from the Soviet Union in the 50s and 60s.
The pressure will be on Phelps to earn those final three medals to become the winningest Olympian of all time.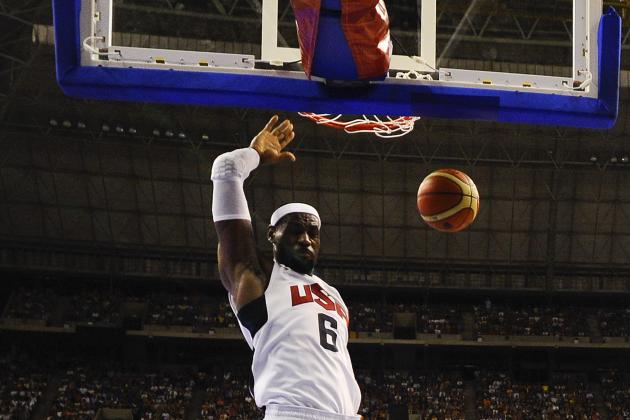 David Ramos/Getty Images

Country: United States
Event: Basketball
The biggest surprise in the entire Olympics would have to be if the USA men's squad doesn't defend its gold medal in basketball.
The Americans are hands-down the best team competing in the Olympics. They proved this when they went 5-0 in their training games, including wins over No. 2-ranked Spain and No. 3-ranked Argentina.
As the leader and best player on this team, LeBron James has the most pressure on him to make sure they go undefeated and take home the gold. If he is playing at the same high level he played at all season long and throughout the playoffs, it will be nearly impossible for team USA to lose a single game.
Besides just winning the gold for the team, James also has a lot personally invested in winning this gold medal. If he achieves gold, James will join Michael Jordan as the only two players in NBA history to win the MVP Award, NBA Championship and Olympic gold all in the same year.
LeBron James will be the laughingstock of the NBA if he can't lead his team of superstars to a gold medal.