WWE Opinion: Comparing 8 Wrestlers to Song Titles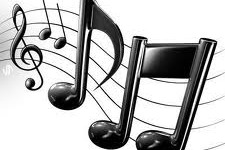 Hey Bleacher Report! I'm back and better than ever, but with a new type of article.
Attempting to put a spin on things, I will be doing a "fun" article, taking 8 present-day superstars and comparing them to song titles that match their gimmicks/careers. However, I will not be using the actual meanings behind the song, just the titles in general.
Hope you enjoy. Don't forget to comment after reading with any questions, suggestions, and/or criticism. Now without further ado, let's begin!!
Begin Slideshow

»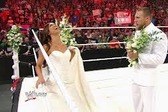 Just this past Monday, Daniel Bryan was on his way to being the happy husband of AJ Lee. However, things took a turn for the worse, as she ditched him for the spot of Raw General Manager.
Now, not only was he left at the altar, but his ex is running Raw. So it is pretty safe to say that Daniel Bryan is heartbroken.
The only question is, why the hell does he have to feud with Charlie Sheen?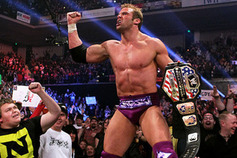 After months of fans begging for a push, Ryder finally got an opportunity to shine, only to quickly fall back into obscurity. WWE's creative team simply did a fakeout, pretending to turn him into a star only to have him get manhandled by the big red machine, Kane.
While it seems like he was getting back on track after earning a spot as SmackDown GM, he can now be found losing matches in less that 2 minutes to Alberto Del Rio and Damien Sandow.
After breaking into NXT, AJ Lee was known as a nerdy good girl.
Boy, how things have changed.
After being dumped by Daniel Bryan, she really lost any and all mental stability. She went from CM Punk, to Kane, right back to Daniel Bryan. Known for being an attention hog, AJ nearly jumped through a table, only to toss CM Punk and D-Bry through it.
In what has been a confusing couple of months, AJ doesn't seem like she will be becoming any more sane for quite sometime.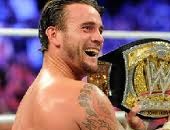 This one doesn't need much explaining, as Punk is the champion right now. It is hard to tell whether he is a face, heel, or twiner after Monday night's results, but there is no denying he is our WWE Champion, and may continue his reign up until the Royal Rumble (I'm assuming the Rock will walk out as the champion).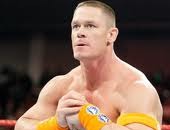 This is another simple one. Super Cena is a winner, and he will always be a winner. I can't remember the last time he lost clean, and I doubt any of you will either (Outside of Cena vs Rock). It just won't ever happen again.
It is time we face the facts: All he does is win!
Big Show has had a solid career. While he isn't exactly a technical machine, he is a great wrestler for his massive size. With that said, it is about time he just gives in and hangs it up.
If he wants to wrestle, the least he could do is put a couple of youngsters over, instead of destroying the entire tag team division in one night.
Facts are facts: Big Show's career is over.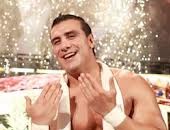 Known as the "Mexican Aristocrat," I can't help but feel envy every time I see him. As he strolls out in his fancy cars, it makes me wanna punch him straight in the face (not that I didn't want to do it anyway).
The song's meaning doesn't really have much to do with it, but the title fits him perfectly.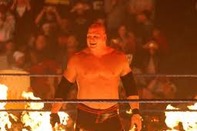 The devil's favorite demon has always been linked through fire during his entire tenure in WWE. Whether it be his burnt and disfigured face after his house "burned" down as a child or the flames that shoot up from the ring post, he has always been incorporating the flames into his gimmick.
For that reason, I chose the hit song "Burn It Down" By Linkin Park. When it comes to fire, Kane is the main man.

Thanks for reading! Don't forget to comment with any questions, suggestions, and/or criticism! That's All She Wrote!