Summer Olympics 2012: Athletes Who Will Make History in London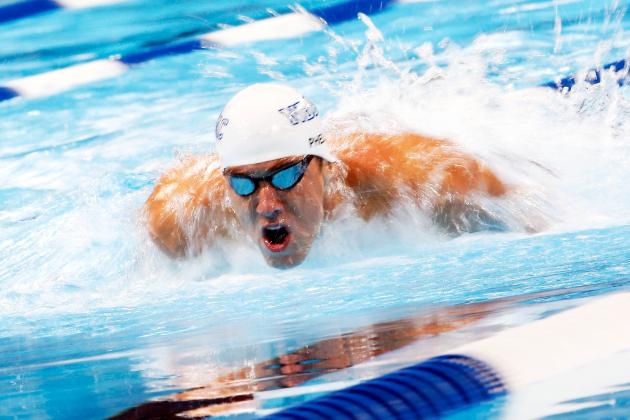 Jamie Squire/Getty Images

There is something special about this time when countries across the globe take part in friendly competition.
The world's best have gathered in London to take part in the 30th Olympiad of the modern era.
When athletes of this caliber compete at this level, nothing is certain.
Expect history to be made, and records to be broken.
Here are the Olympians that are looking to do just that in 2012.
Begin Slideshow

»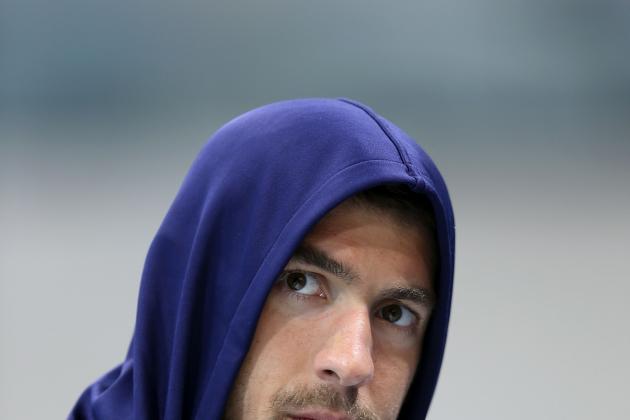 Clive Rose/Getty Images

He is already the most decorated American Olympic athlete ever, and if Michael Phelps' performance this year in London is remotely decent, he will become the most heralded Olympian in history.
The Swimmer won eight golds in the last summer games in Beijing, and Phelps is going for seven more this year.
His eight golds in 2008 brought his total medal count to 16. Fourteen of those have been gold, which is already five more than any Olympian to compete in the games.
Phelps is likely to continue his historic assault on the Olympic record book, but fellow teammate Ryan Lochte is going to do his best to knock Phelps off his perch.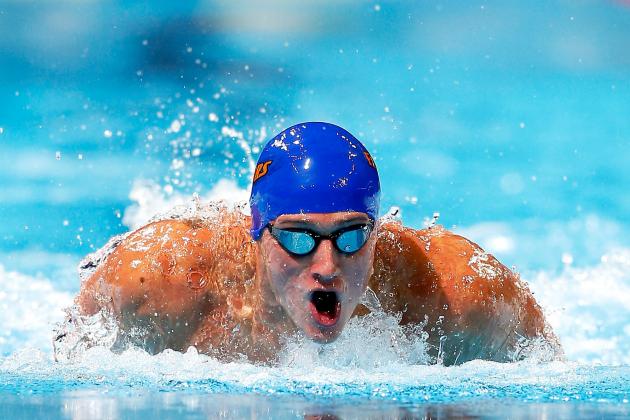 Jamie Squire/Getty Images

Ryan Lochte is already a decorated Olympian, but he can make history if he can find a way to best his American teammate when the two face each other in London.
Lochte is going to do his best to spoil the crowning of Michael Phelps when the two swimmers go head-to-head in two events.
Phelps and Lochte will likely compete in the 200-meter individual medley, as well as the 400-meter individual medley.
The former Florida Gator edged out Phelps in the 400 meter recently during the U.S. trials.
Phelps narrowly won their most recent showdown in the 200 meter during the Olympic trials, even though Lochte owns the world record in that event.
Despite the budding rivalry, fans should simply enjoy the dominance of these two during the London Games.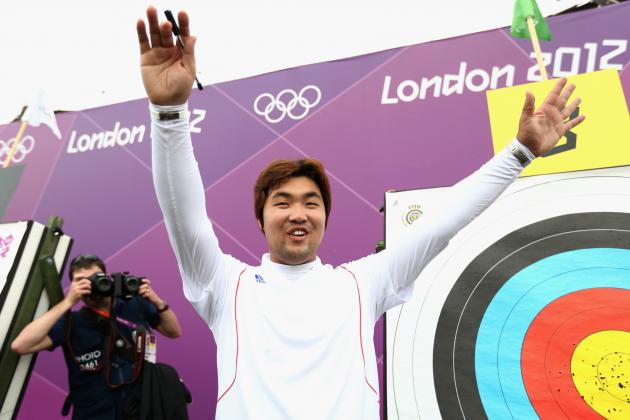 Paul Gilham/Getty Images

We can file this in the "already made history" folder, as South Korean archer Im Dong-Hyun just set a world record in London.
The 26-year-old scored a 699, and what makes the feat even more remarkable is that fact Hyun is legally blind.
That didn't stop Hyun from leading his South Korean team to a world record total score.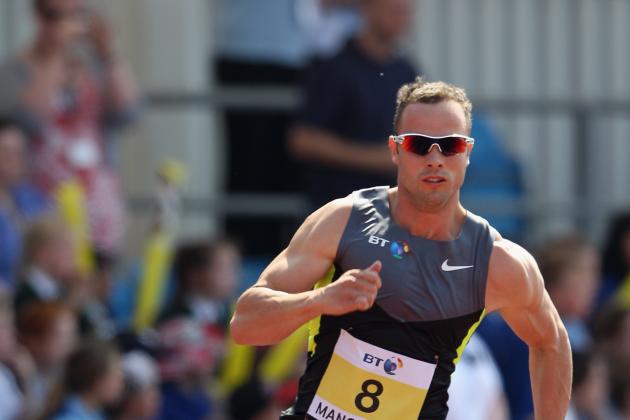 Michael Steele/Getty Images

Oscar Pistorius has already defied odds and made history.
The South African will become the first double-amputee to compete in the Olympics when he races in the 400-meter dash and the 4×400-meter relay.
Pistorius is going to have a tough time earning a medal during the games, but his accomplishment can not be discounted.
He was born in Johannesburg, and Pistorius lost his legs at eleven months, because he was born with no fibula bones.
Pistorius took up a variety of sports growing up including wrestling, water polo and rugby.
A rugby knee injury sidelined Pistorius in 2003, and while he was rehabilitating, he took up running.
He competed in the 2008 Paralympic games in Beijing, and now Pistorius is looking to make a splash in London.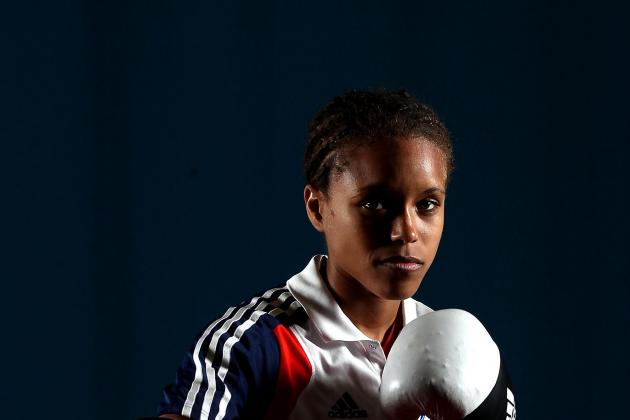 Clive Rose/Getty Images

The 2012 London games will feature an event unlike any other. For the first time in history, women will get to compete in Olympic boxing.
The U.S. is sending three viable contenders to London for a chance at the rare accomplishment.
Flyweight Marlen Esparza is likely America's best chance at a gold medal, and the Texas native has compiled an impressive 69-2 amateur record.
The United States also boast a contender in the middleweight division, and Claressa Shields received a first-round bye for the London games.
The most competitive division seems to be the lightweight division, which includes hometown star Natasha Jonas and Ireland's Katie Taylor.
American hopeful Queen Underwood will have to go through both Jonas and Taylor if she wants a chance at a medal, and that will be a very difficult path.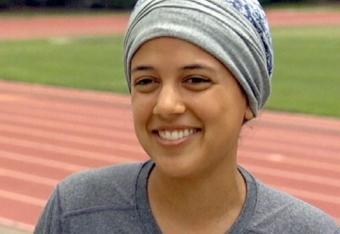 Across the Middle East, women are now beginning to compete in a variety of sports.
Women have traditionally been banned from competitive sports because of the strict nature of Muslim beliefs.
In 2012, Qatar and Saudi Arabia sent female athletes to the Olympics for the first time.
Sharp shooter Bahiya al-Hamad even carried the flag of Qatar in the opening ceremony.
From Saudi Arabia, runner Sarah Attar will also be competing for her country while making history.
It will take a while for many of these women to become competitive, but having them in London is a good start.