NBA's Top 10 Biggest Ticking Time Bombs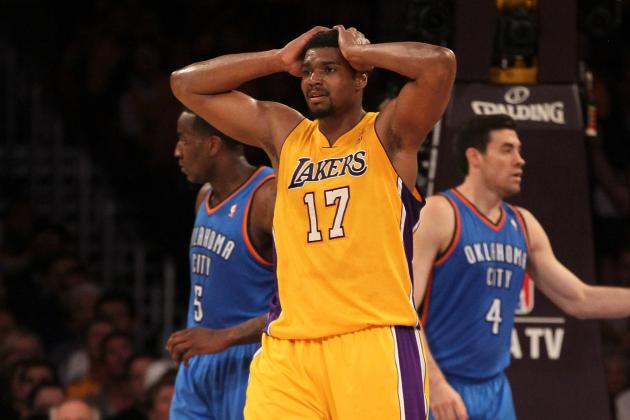 Stephen Dunn/Getty Images

Today's NBA is a place where players have a huge say in what team they will be playing for, more so than in any other era in the sport's history.
LeBron James can command hour-long prime-time television extravaganzas simply to announce his decision to head to the Miami Heat.
Players like Carmelo Anthony can hold the entire league hostage for months only to go where we all knew he wanted to go to all along.
And now it's no different. These 10 players are the next 10 to watch as their contracts come closer and closer to expiration and the rumor and gossip surrounding their next moves grow louder and louder.
Begin Slideshow

»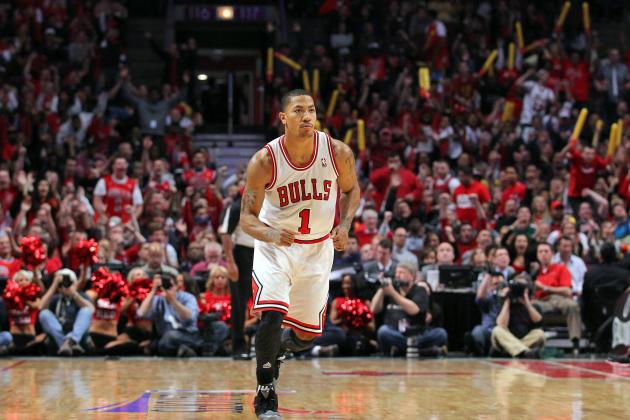 Dennis Wierzbicki-US PRESSWIRE

Believe me when I say that Derrick Rose leaving Chicago is a possibility. Not immediately, not next year, but it could happen down the line.
The Bulls have long struggled to lure stars to their city as evidenced when they struck out in free agency in 2000 and again in 2010, failing to land any true stars.
Should this continue to happen, the Bulls will risk wasting Rose's prime years.
Would Rose be loyal enough to stick around knowing that the much-needed help might never arrive?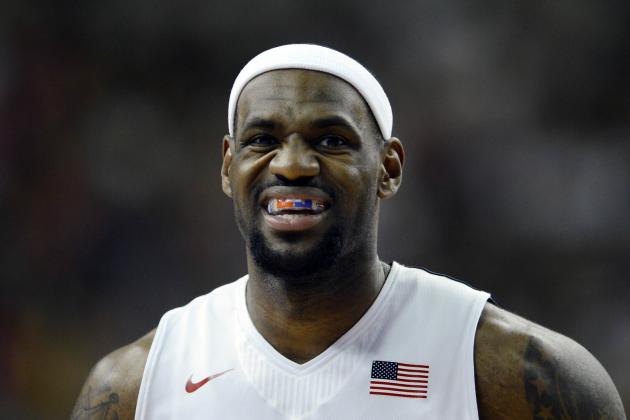 Jerry Lai-US PRESSWIRE

The last time LeBron James played for Team USA, he decided to leave Cleveland a few seasons later and team up with his buddies in Miami.
Although apparently settled after winning the 2012 NBA Championship, LeBron remains an unpredictable person and could realistically want out at the end of the 2013-14 season, when he, Bosh and Wade all have opt-out clauses to exercise.
Wade's body will likely be finished, Chris Bosh may or may not be on the roster and LeBron could be looking for a new challenge somewhere.
Surely though, he will have learned from his last free agency exactly what not to do on national television?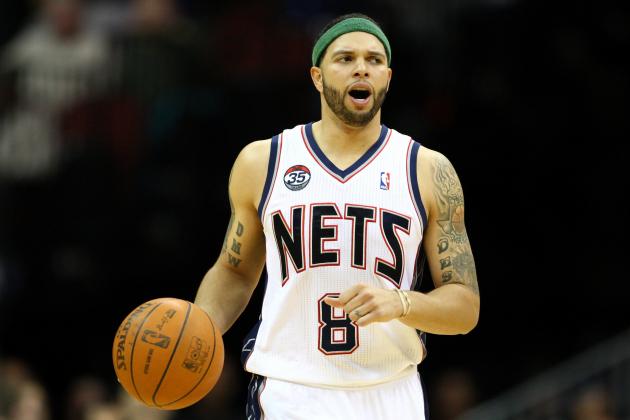 Chris Chambers/Getty Images

Deron Williams signed with the Brooklyn (then New Jersey) Nets on the condition that he would leave if Dwight Howard did not arrive soon after.
That idea has come and gone, Williams is still on the roster and it will be impossible for the Nets to land Dwight.
Williams has been joined by Joe Johnson and his ludicrous contract in Brooklyn and has even turned down the opportunity to join his hometown Dallas Mavericks.
Williams will be the leader of the franchise again, though for how much longer he'll want to stay on a team that is going to be good but not a title-challenger remains unknown.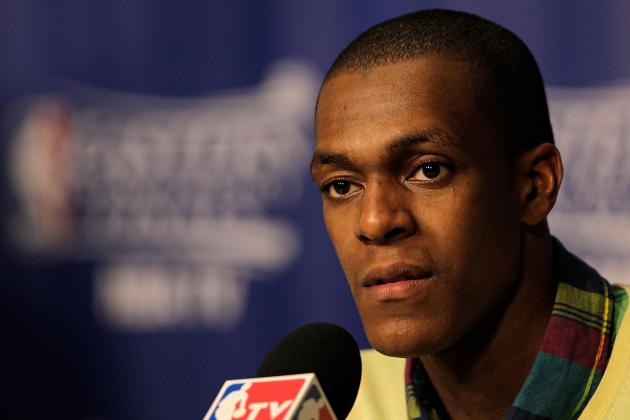 Mike Ehrmann/Getty Images

With Ray Allen gone and Paul Pierce and Kevin Garnett yet another year older, Rajon Rondo must be looking towards Boston Celtics' president Danny Ainge and wondering where the next group of top players is going to come from.
The Celtics are in danger of a major slide down the rankings on the heels of Ray Allen's departure and the eventual retirements of Pierce and Garnett.
That would leave Rondo as the sole survivor of the Big Four and without any real star alongside him.
Rondo would be in high demand should he choose to hit the free-agency waters once his current contract expires. A once in a lifetime floor visionary is hard to pass up on.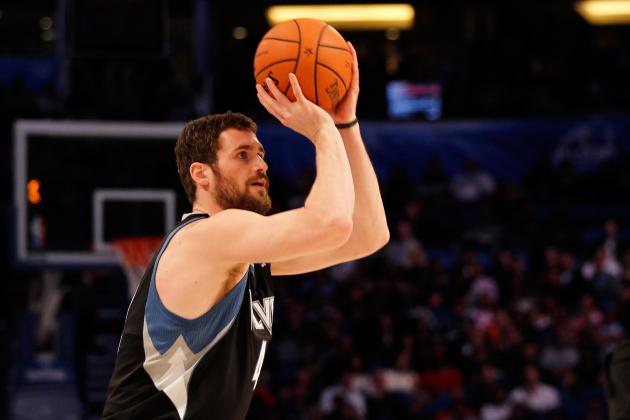 Mike Ehrmann/Getty Images

Kevin Love, before this offseason, voiced his discontent with the Minnesota Timberwolves' strategy, claiming he would leave if the team did not start making the playoffs on a regular basis.
Barring any serious injury this season, the Wolves should make it into the bottom half of the Western Conference seeds, especially if Ricky Rubio can return to close to the level he was playing at before he went down with a torn ACL last season.
As a rebounding machine and a scoring threat all the way past the three-point line, Love would have no shortage of suitors when his contract ends in the summer of 2014.
Unlike some of the stars before him, Love is a member of the new generation of more humble, quiet superstars. He seems unlikely to kick up a Carmelo Anthony-esque drama as he decides what team to play for.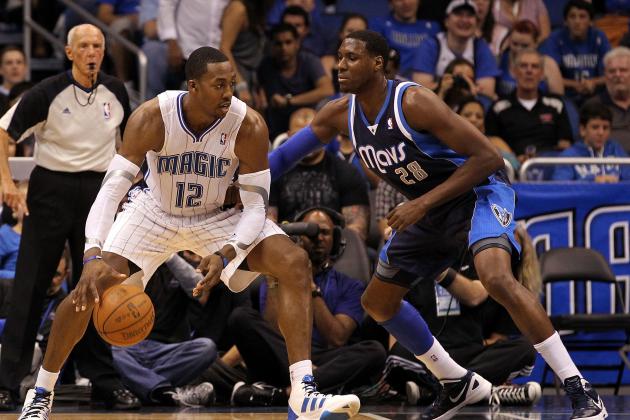 Sam Greenwood/Getty Images

Although Dwight Howard's drama has already "exploded," another stunning reversal never seems far away.
He's demanded a trade, opted in to the 2012-13 season with Orlando, demanded a trade, pledged his loyalty, said he won't sign an extension in Houston and changed his mind on that and demanded another trade all in the past nine months.
Howard is the epitome of an NBA diva, demanding what his team does despite having no real leverage. He won't go to the Houston Rockets and sign an extension, the Rockets' package may not match the Magic's asking price and there are very few alternative destinations for Dwight other than a very awkward Orlando Magic dressing room next season.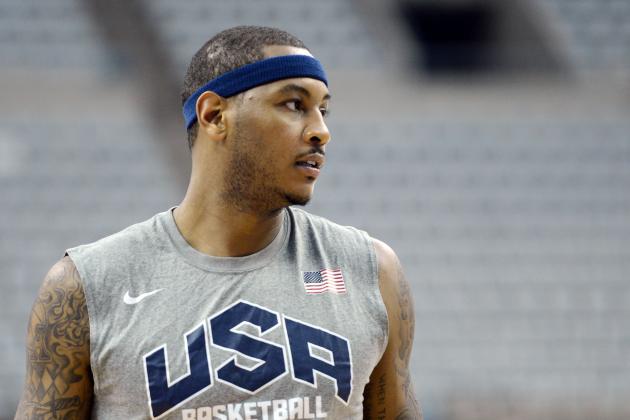 Jerry Lai-US PRESSWIRE

Carmelo Anthony held the Denver Nuggets and the entire NBA hostage as he tried to get to the New York Knicks via a trade.
In the end, the Nuggets held out for a better return package and ultimately got a very good, possibly even great, deal for the want-away forward.
Anthony joined Amar'e Stoudemire and would soon be joined by Tyson Chandler. Together, the three will eat up almost all of New York's salary cap room by the 2013-14 season.
When that happens, finding enough players to fill out a competitive roster will become a true challenge for the front office.
The trouble they have is that Anthony is their best player so he will not be traded. Stoudemire, however, has knees so injury-prone that his huge contract cannot be moved and Tyson Chandler is too important in today's center-weak NBA to give up.
Would Anthony consider moving on again after causing so many problems to get where he is today?
Don't put it past the league's biggest diva.
Tim Fuller-US PRESSWIRE

Josh Smith has demanded a trade from the Atlanta Hawks, yet he is still on the roster.
Smith has now watched Joe Johnson get traded even with his incredibly large contract, so the powerful forward knows that nobody can be considered immovable.
Smith is one of the league's biggest time bombs, with the ability to hold his team hostage as he waits for other teams to put together offers worthy of trading him.
Talented, young big men are very hard to come by in today's NBA and they do not come more talented than Josh Smith, one of the few players in the league capable of changing the future of a franchise.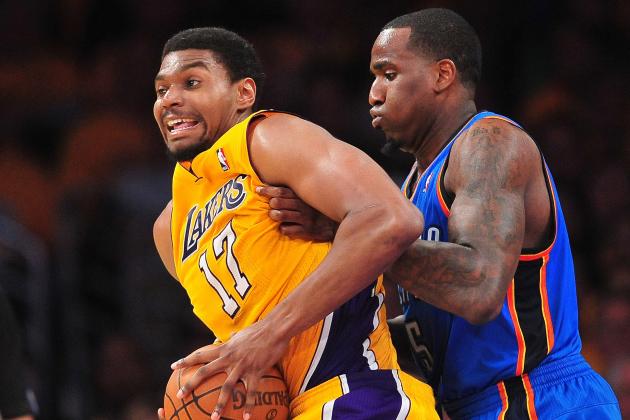 Gary A. Vasquez-US PRESSWIRE

Andrew Bynum is young, rich and impressionable.
He is also a highly unpredictable character whose next move is a constant unknown.
After showing signs of breakthroughs with the Lakers this season, Bynum has also regressed to his immature self at other instances as he finds himself fined by his team or ejected from games for failing to control his emotions.
Bynum would be in huge demand as he is the only center in the league near the same talent-level as Dwight Howard. Being in such demand would surely weigh in on Bynum's decision making should he be tempted to try and create his own free-agency circus show and leave the Los Angeles Lakers.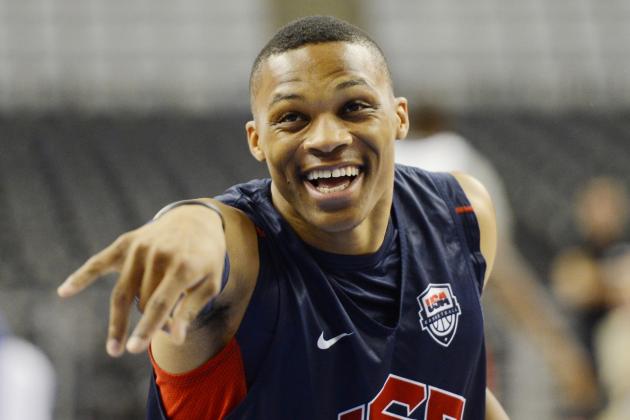 Jerry Lai-US PRESSWIRE

Russell Westbrook may have signed an extension and may appear happy, but there are still huge question marks surrounding the Oklahoma City Thunder guard.
His co-existence with Kevin Durant is still a hotly-debated issue. Can the dynamic duo truly function well together?
Thunder fans have often criticized Westbrook for his tendency to dominate the ball on a team that boasts the league's best young scorer in Durant. He also struggles with turnovers in the big moments of critical games.
Thunder fans will live in hope that Westbrook can either learn to live better with Durant or at the very least become a more complete point guard rather than the combo guard he is today. Shooting so much more than the league's best shooter cannot be making his team entirely happy.