Vancouver Canucks: Why They Will Surely Be a Tougher Team Next Season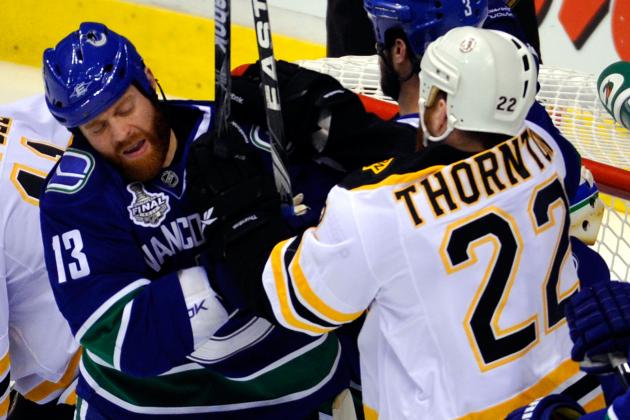 Rich Lam/Getty Images

Despite winning the President's Trophy the past two seasons, the Vancouver Canucks have been unable to bring home their first ever Stanley Cup.
Among other things, one of the biggest criticisms of the Canucks has been their lack of toughness.
Whether that was their true downfall or not, the following is four reasons why the Canucks will be a tougher team in the 2012-13 season.
Begin Slideshow

»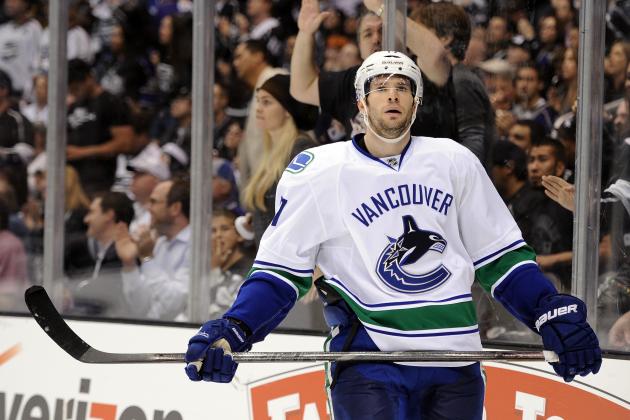 Harry How/Getty Images

When Kesler was finally back in the lineup after recovering from offseason hip surgery, he was just a shadow of his old self, failing to bring the drive and physicality we've grown to know.
When the Canucks announced that Kesler had been battling a shoulder injury all season and required offseason surgery following the playoffs, it made a bit more sense for fans.
While going without him for the start of next season will be tough, we can hope to see a healthy Kesler back in the lineup before December.
Hopefully then, he can return to his form that saw him break the 70-point barrier two straight seasons while throwing his body around and battling for each and every puck.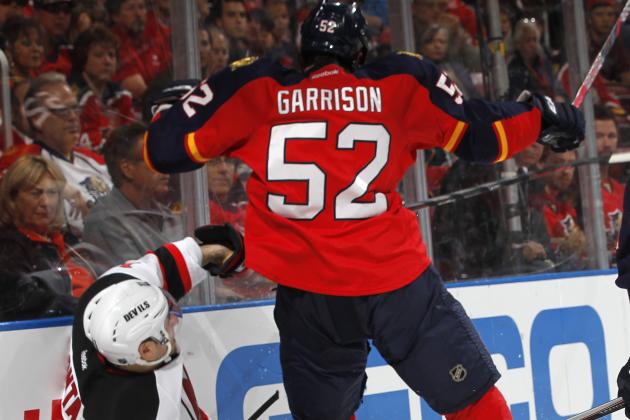 Joel Auerbach/Getty Images

This one is simple.
Sami Salo is 212 lbs, Jason Garrison is 218 lbs.
Sami Salo is old and fragile, Jason Garrison is young and healthy.
Sami Salo had 29 hits, Jason Garrison had 127 hits.
No offense to Salo, as he was a great defender and Canucks fans will always respect him for what he did in Vancouver, but Garrison is good for the team both physically and offensively.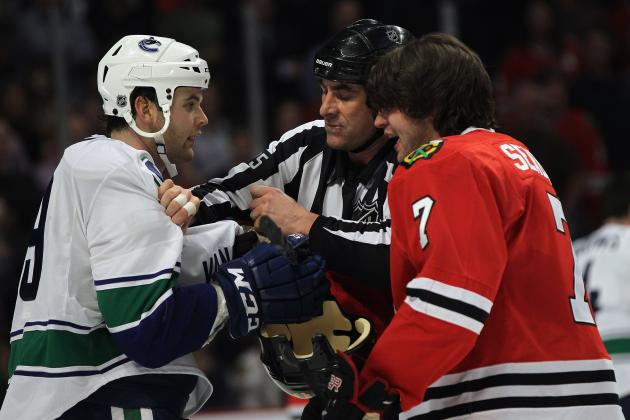 Jonathan Daniel/Getty Images

Say what you will about the trade that saw Cody Hodgson go to Buffalo for Zack Kassian. As it looks right now, the Sabres are the winners of that one.
That said, there's no arguing that Zack Kassian isn't the tougher and more physical of the two.
We may have to wait a few years for Kassian to find his offensive stride, but at 6'3", 214 lbs, he can be counted on for throwing his body and fists plenty in the meantime.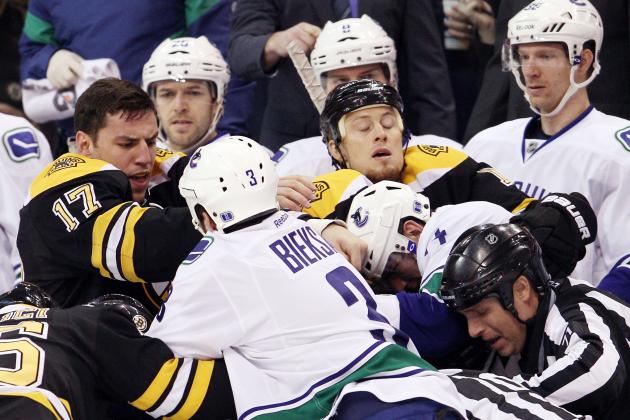 Elsa/Getty Images

The past two seasons the Canucks fell short of the Stanley Cup, losing to the Boston Bruins in seven games in the Stanley Cup finals two seasons ago, and the Los Angeles Kings in the first round last season.
In both those instances, Vancouver was outplayed physically.
Now, I'm not saying the Canucks were out-hit, didn't fight enough or even that they were the smaller team, because that isn't true.
But the Bruins and Kings out-worked the Canucks. They won battles for the puck and fought their way to the front of the net.
That's what wins Stanley Cups, and that's what the Canucks lacked the past two seasons. And they know it.
After similar disappointments the past two seasons, the Canucks have got to know what needs to be done now.