Olympics 2012: Athletes Who Won't Live Up to Hype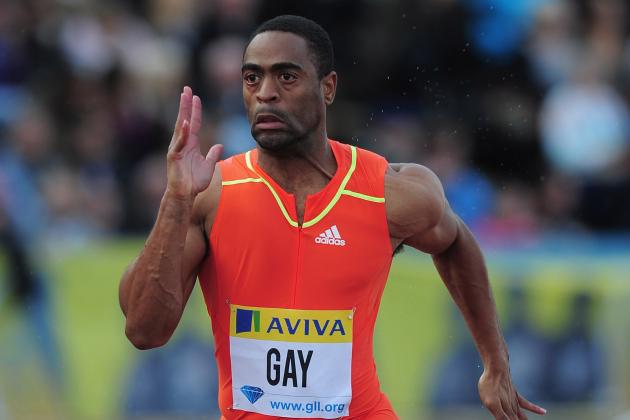 Jamie McDonald/Getty Images

There is no way around the fact that some athletes are going to buckle under pressure at the 2012 Summer Olympics in London.
While competitors will come from all corners of the globe and in all shapes and sizes, one thing stays the same—everybody feels pressure.
Whether it be pressure from the home nation, the media or the athlete themselves, we've seen it get to plenty of athletes. It's an indiscriminate feeling that plagues athletes all around the world in every sport.
Here are five that will fall victim in London.
Begin Slideshow

»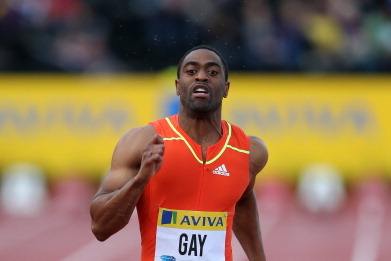 Julian Finney/Getty Images

American sprinter Tyson Gay is portrayed as a super nice guy off the track, and that certainly is the case, but he's not going to fare too well at the 2012 London Games.
The 29-year-old Kentucky native is the only hope the United States has in knocking off Jamaican Usain Bolt from the top of the 100-meter dash world.
Gay is a spectacular runner and there is no doubt that he is one of the best in the world, but when you have to square off against the likes of the "Lightning Bolt," you are set up for disappointment.
USA Today reports that Gay confirms he has completely recovered from the hip surgery he underwent about a year ago, but even that might not be enough to beat out Bolt.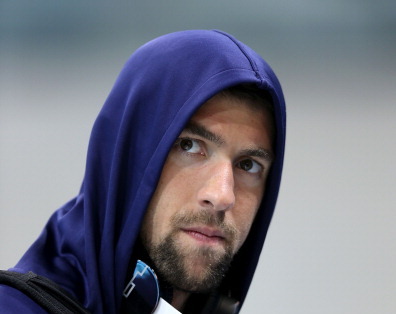 Clive Rose/Getty Images

Michael Phelps made it known that the 2012 London Games will be his final Olympic competition.
He's been called out by his teammate Tyler Clary and it's no secret that he isn't having the best time in the world at his third Olympics. If he was, he wouldn't be so quick to retire when they are through.
Still, though, Phelps is perhaps the most famous and talented swimmer of all time. With 14 gold medals to his credit, and 16 overall, he is just two medals away from tying Larisa Latynina's record of 18 Olympic medals.
To win an Olympic medal, you have to be 100 percent committed to the job, and it remains to be seen whether Phelps is.
If his head is elsewhere, he's going to have trouble in London.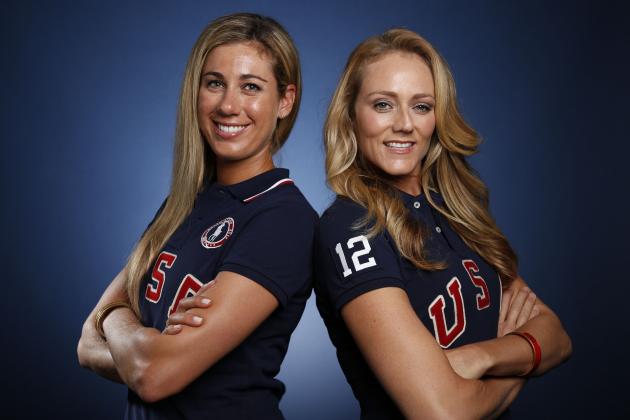 Jim Cowsert-US PRESSWIRE

We've been hearing a lot about Jen Kessy and April Ross, the supposed next best thing in American volleyball with Misty May-Treanor and Kerri Walsh on their way out soon enough.
Unfortunately for the pair of USC alumni, a changing of the guard is not on the way just yet. May-Treanor and Walsh are still the better team despite being on their last legs and battling injuries.
Even worse for Kessy and Ross, there are duos from Brazil and China ranked ahead of them in the FIVB Olympic rankings.
Larissa Franca and Juliana Felisberta are the No. 1-ranked team in the world after beating May-Treanor and Walsh at the 2011 World Championships. Behind them is the tandem of Zhang Xi and Xue Chen of China.
Kessy and Ross have a lot of obstacles to overcame throughout their quest to medal for the first time. It will be extremely hard for that to happen.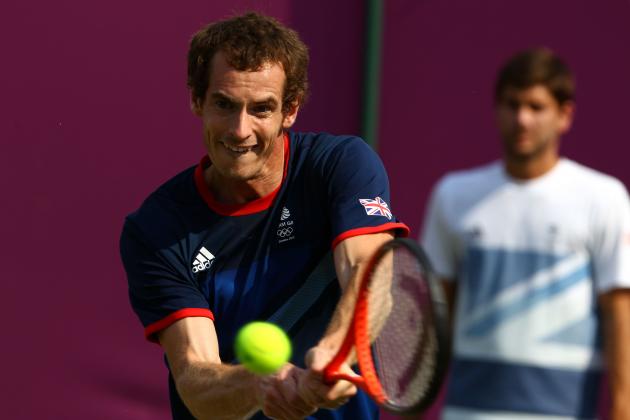 Clive Brunskill/Getty Images

I do not envy the position that Andy Murray will find himself in at the 2012 London Olympics. As the hometown favorite, he'll come into the tournament seeded No. 3 (via ESPN) in the absence of Rafael Nadal.
No. 3 is all fine and dandy upon first glance, but if the Scotsman wants to win a gold medal in front of a hopeful Great Britain crowd, he's going to have to go through No. 1 Roger Federer and No. 2 Novak Djokovic.
Murray will get a chance at redemption on the same court that he last lost on. The Olympics will take place at the All-England Club, and we may be looking at a prospective rematch between Federer and Murray on Centre Court...if we're lucky.
The 25-year-old has the most pressure on his shoulders out of nearly anybody in the entire Games, and he's not going to live up to the hype this summer.
Streeter Lecka/Getty Images

The British flyweight will be competing for Great Britain in the first female boxing competition the Olympics has ever seen.
The hopes of so many young female boxers are riding on Nicola Adams' shoulders, as she is one of Great Britain's best hopes at winning the gold medal in the competition. Unfortunately, Adams has to deal with the added pressure of the first-time event and performing in front of her whole nation.
She's a two-time World Amateur Championship runner-up and finished second at the European Amateur Championship in 2007.
Adams won the 2011 European Union Amateur Championships, but she'll he hard-pressed to dominate the field of 36 in London.
Only time will tell if she is up to the challenge, but anything short of a medal would be a letdown.