March Madness: Top Cinderella Teams of 2009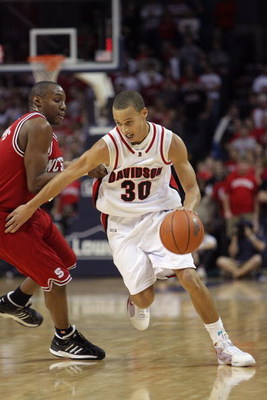 Every year, the hardcore college hoops fans and casual spectators alike clamor together, hoping for a cinderella team to bust into national prominence during the NCAA tournament.
A few years ago, George Mason captivated our imaginations by beating numerous top teams, including the University of Connecticut, in the process of reaching the final four. Last year, Stephen Curry and the Davidson Wildcats enabled America to once again witness David knocking off numerous Goliaths. These eight teams have the best shot at becoming this year's cinderella stories.
VCU Rams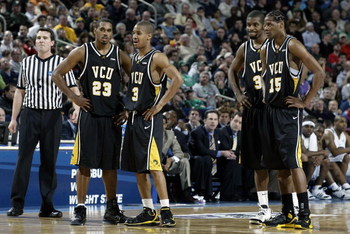 Behind the underrated point guard Eric Maynor, the VCU Rams upset Duke two years ago to establish themselves as a serious threat. With Eric Maynor still at the helm, along with an experienced supporting cast, VCU is a threat to any team they play.
Sienna Saints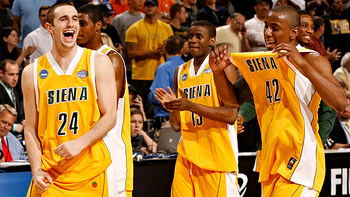 Behind Kenny Hasbrouck, Edwin Ubiles, and Alex Franklin, Siena boasts a squad that can compete with any team in the country.
With all three players averaging over 13 PPG, they have numerous scoring options, an attribute that is invaluable in March. Combined with solid depth, Siena promises to make some waves out of the MAAC, a one-bid conference.
Davidson Wildcats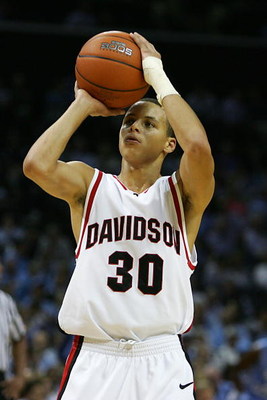 Any team with Stephen Curry has a shot. He is the best pure scorer in the country, and he has the sweetest shooting stroke in college basketball.
Along with Stephen Curry, Davidson boasts a solid lineup with Andrew Lovedale, defensive specialist Max Paulhus Gosselin, and the experienced coach Bob McKillop. Davidson has the tournament experience and the determination to cause serious problems for the top schools throughout the tournament.
Tennessee-Martin Skyhawks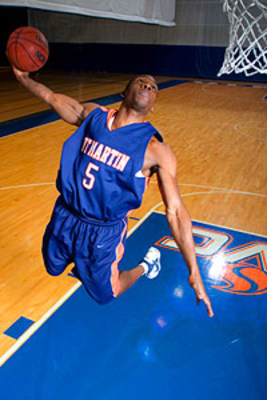 Lester Hudson has the talent of an NBA stud. He leads his team in points (while being second in the country), rebounds, and steals. He is also second in assists.
One player can individually change the outlook of a tournament, and Lester Hudson has the potential to do so. While he does not have much of a supporting cast, his all-around talent alone can propel the Skyhawks onto the national stage come March.
Cornell Big Red
Ryan Wittman, along with his 18 PPG, provides this Ivy League Champ instant scoring credibility. However, it is their depth and team mentality that gives them true underdog potential. Along with Wittman, Cornell boasts solid depth with Louis Dale and Jeff Foote. Cornell, while playing alongside a weak Ivy League Conference, has the potential to send some top teams home early if taken lightly.
San Diego State Aztecs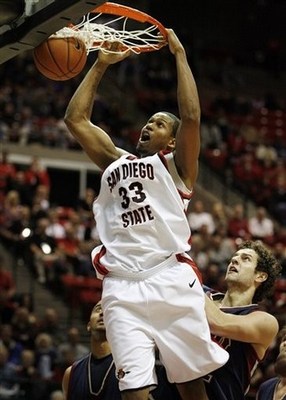 The duo of Kyle Spain and Lorenzo Wade provide the Aztecs with two dangerous scoring threats. Also, they both have the size to compete with larger, more athletic teams. The Aztecs have repeatedly shown the competitive drive to compete against heavily-favored teams. Lastly, due to an experienced lineup, they will not be fazed in tight March games.
Weber St. Wildcats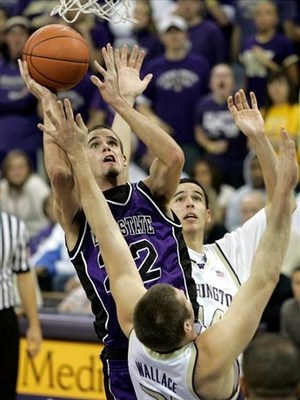 Weber St. has a well-rounded team with multiple scoring options. Highlighted by four players averaging double digits, Weber St. is a balanced team. While they have floundered against top competition this season, they have the potential to pull of a huge upset if they are firing on all cylinders.
Belmont Bears
Coming off a last year's near upset of Duke, Belmont is poised to return to the tourney and has the potential to make serious waves. Led by Alex Renfroe and Matthew Dotson, the Bruins can knock off any team they face, and due to last year's close loss, they have the hunger to do so.
Keep Reading