Kansas City Chiefs: 5 Backups Who Could Start for Another Team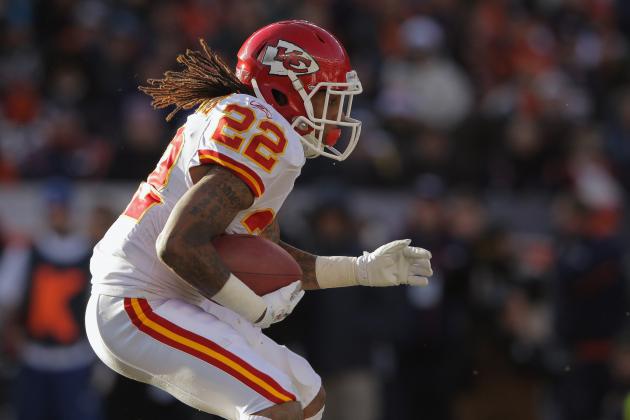 Doug Pensinger/Getty Images

"Abundance of depth" isn't a phrase that has been thrown around often for a few years in Kansas City. Walk down the street the last couple of seasons and you were more likely to hear, "You know who has even better BBQ than we do? San Diego" than "Man, the Kansas City Chiefs are just filthy with talent on the bench."
In 2012, however, there is a wealth of ability beyond the starting 22.
The best teams in the NFL have the best benches. Not only is it a great insurance policy against the inevitable injuries that affect your roster, it gives your opponent that many more players to have to account and plan for in game-planning.
The Chiefs have five players who could start for other NFL clubs that instead will be watching the first couple of plays of the game with a Gatorade cup in hand. And they will be vital to the team's success.
Begin Slideshow

»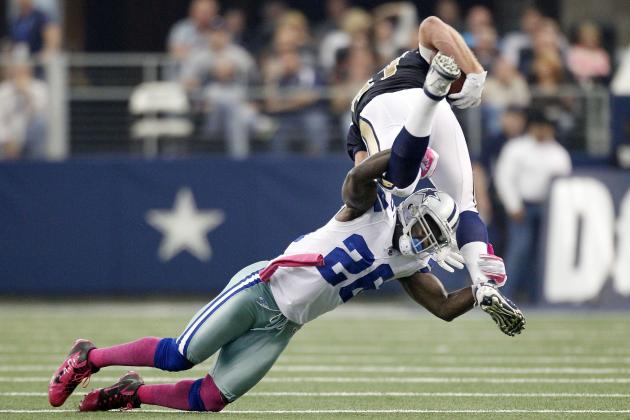 Layne Murdoch/Getty Images

This veteran safety could certainly start for another NFL club…because that's exactly what he did last season.
Starting all 16 games for the Cowboys in 2011, Elam is an unappreciated signing that got lost in the shuffle of the Hillis/Boss/Winston excitement. But why would a 30-year-old safety be one of the most important signings this offseason?
Because he keeps Sabby Piscitelli and Jon McGraw off the field.
Having a safety that's starting-caliber to come on in three-safety sets is an invaluable asset to Romeo Crennel, considering how much nickel and dime packages the Chiefs will be using against passers like Peyton Manning and Philip Rivers. He's also good for a spot start in case Eric Berry or Kendrick Lewis needs a respite from a nagging injury.
The depth he provides in Kansas City will prove to be one of the more underrated factors to making the Chiefs a top five defense.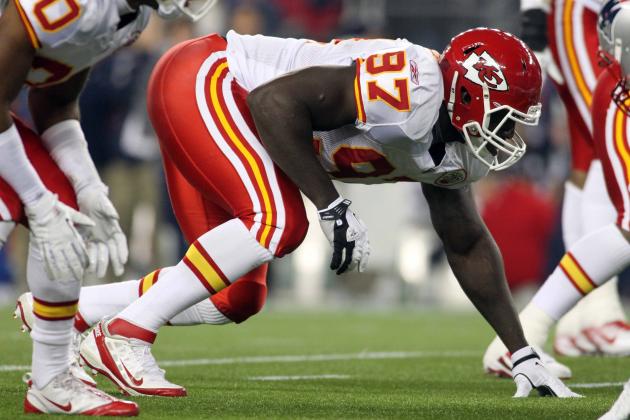 Stew Milne-US PRESSWIRE

In case it's not painfully obvious yet, I'm a huge fan of the Swamp Beast from The U.
As the 3-4 has become the trendy defensive set in the league, finding players to fit the specialized roles required to run it has become more and more difficult. Competing with roughly half the league for particular players puts 3-4 defensive ends like Bailey at a premium.
Given, Bailey hasn't exactly shown he can be a pass-rushing threat just yet. But for any rebuilding team adjusting to a new defense, Bailey would be a cornerstone to build around. He may not have much experience, but his physical upside is as enormous as his biceps.
The fact the Chiefs can afford to groom him behind Glenn Dorsey and Tyson Jackson speaks to the defensive depth Scott Pioli is trying to build. His ability to play both 3-4 defensive end and defensive tackle in nickel sets is the kind of versatility every NFL GM looks for.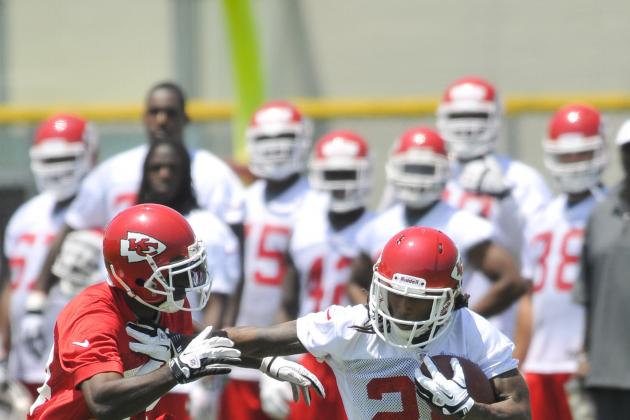 Denny Medley-US PRESSWIRE

"Run DMC" is something of an enigma in Kansas City. The beginning of his rookie season had Chiefs fans dreaming of broken ankles and missed tackles for their AFC West foes, starting with his punt return against the Chargers in the 2010 opener.
However, missing five games with an ankle injury derailed his momentum for the rest of the season. Things didn't improve when he was forced to change positions and help shoulder the load at halfback when Jamaal Charles went down in 2011.
Throw in former offensive coordinator Bill Muir's ludicrous play calls sending the 170-pound running back up the middle and McCluster has seemingly lost his playmaking spark going into 2012.
Make no mistake, if he got released, McCluster wouldn't be without a job for very long.
Even just as a pure kick and punt returner, Dex is a playmaking threat every time his cleats hit the grass. Receiver-starved teams like St. Louis and Jacksonville looking to provide a slot compliment to their newly drafted primary receivers would welcome a largely untapped talent like McCluster.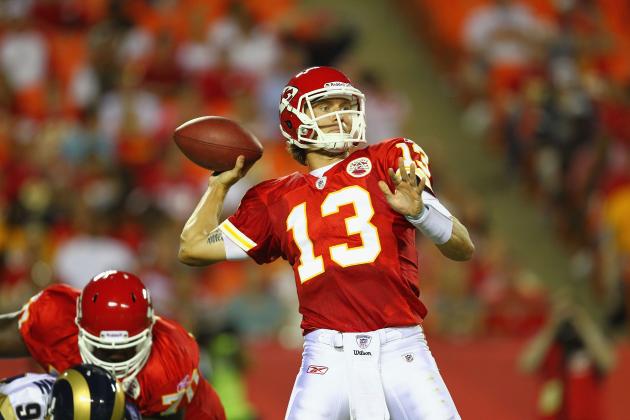 Dilip Vishwanat/Getty Images

A fifth-round quarterback that's never found his way into a regular-season game? Really?
Bear with me, it's all a matter of perspective.
Sure, Stanzi isn't the first pick to lead the Chiefs from under center (though that could probably be said about any quarterback the Chiefs currently have) but I look back at the last couple seasons when teams like Jacksonville and Carolina were put in binds when it came to their passer.
In 2010, the Jaguars brought Todd Bouman off the couch for four games, his fourth stint with the team after Jacksonville had cut him three times prior to a spot start against the Chiefs in October 2010.
Not quite a month later, the Panthers had to turn to Brian St. Pierre, a guy who had only thrown five passes in the entirety of his NFL career.
Is it the traditional sense that Stanzi would win the job? No, but I would rather have him than somebody I had to drag off the golf course or had more years in the NFL than passes thrown.
Even for teams currently like Seattle, Jacksonville and Arizona, Stanzi in my mind has a pretty decent shot at those starting gigs in an open quarterback competition.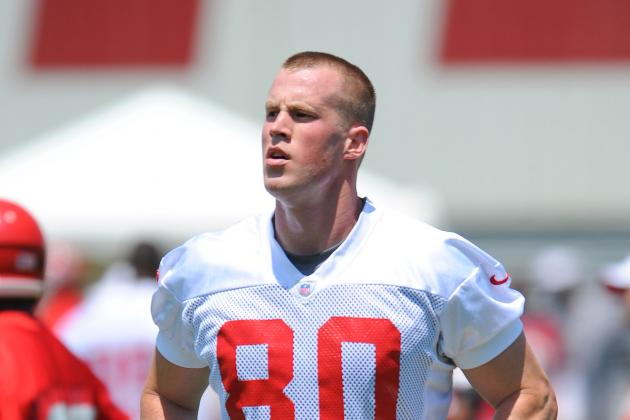 Denny Medley-US PRESSWIRE

Boss is in an interesting position because of the changing times in the NFL.
If you go purely by what the depth chart says, Boss is backing up Tony Moeaki. He was brought in as insurance for the promising third-year player who will be fighting back from blowing his ACL in the 2011 preseason.
But thanks to Bill Belichick, two-tight end formations are going to be even more popular as the rest of the league looks to emulate the success of Aaron Hernandez and The Gronk. He will see the field more often than a player who is a "backup" in the more traditional sense of the word.
Still, there are plenty of teams where Boss would be the primary tight end from day one, with both of his former teams coming to mind.
The Giants will try to find a serviceable starter out of a pool of Travis Beckum, Martellus Bennett and Bear Pascoe. Oakland will look to either Brandon Myers or Richard Gordon to seize the job. Neither situation is optimal.
While his two former teams will be struggling to fill the void he left behind, Boss will be bringing a whole 'nother dimension to the Chiefs promising offense.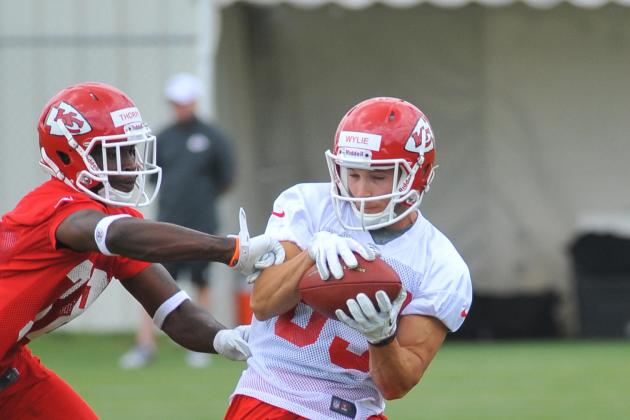 Denny Medley-US PRESSWIRE

Javier Arenas—A perfectly good nickel corner, he could possibly start for a less defensively talented team.
Brandon Siler—A rebuilding team looking for a stopgap 3-4 thumper could certainly do worse.
Steve Maneri—One of my players to watch in camp this year, he could elevate himself to a better-than-expected receiver to go along with some better-than-average blocking.
Devon Wylie—Based on speed alone, he could find his way into a starting lineup on a receiver-hungry team.