5 Jacksonville Jaguars Who Cannot Get Hurt in 2012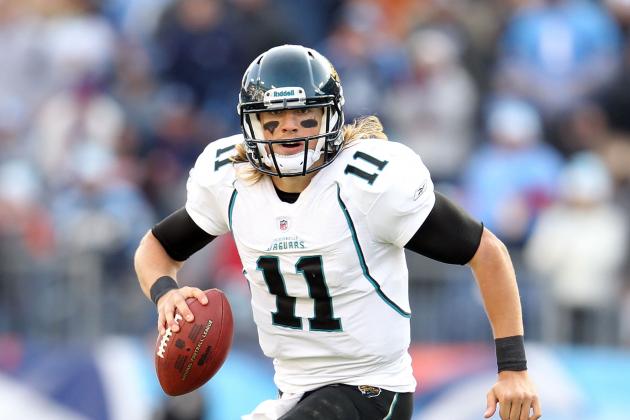 Andy Lyons/Getty Images

With training camps opening, every team has an agenda.
Teams want to spend this time to get better, come together as a unit and, most importantly, avoid injuries.
Provisions in the most recent collective bargaining agreement limit the number of padded/contact practices, which should curb the number of training-camp injuries.
Unfortunately, injuries are as much a part of football as helmets and shoulder pads.
New Jacksonville Jaguars head coach Mike Mularkey is heading into his first camp at the helm of the team. He should keep a watchful eye on these players to make sure they get through the dog days of summer unscathed.
Begin Slideshow

»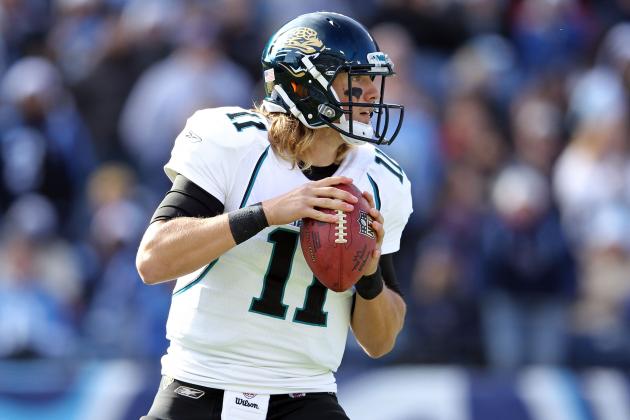 Andy Lyons/Getty Images

This almost goes without saying for any team. No team wants to lose their projected starting quarterback at any point of the season, but especially during training camp.
In the case of the Jaguars, however, it's a matter of who the team would be turned over to if Gabbert were to miss significant time.
The Jaguars signed former Dolphins quarterback Chad Henne during the offseason to be a veteran backup for Gabbert.
Henne himself has had trouble staying on the field, however, as he played only four games due to injury last season. He's also never played a full 16 games.
The most Henne has played during his career was 15 back in 2010. Henne finished that season with only 15 touchdowns and 19 interceptions.
Gabbert isn't a great quarterback yet by any stretch of the imagination, but if he has to ride the pine, it will more than likely be another tough season for Jags fans.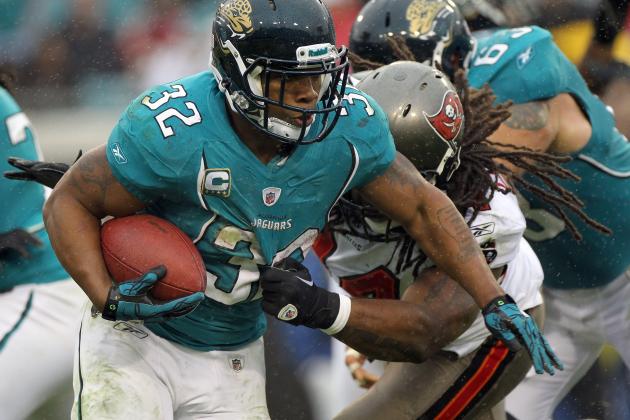 Sam Greenwood/Getty Images

This definitely goes without saying.
Maurice Jones-Drew is without question the best player on the team, and the Jaguars definitely couldn't afford to lose him.
But there's another reason why Jones-Drew cannot afford to get injured: his eventful offseason.
If MJD were to get hurt either during camp or during the season, most would immediately point to the fact the he didn't work out with the team during the summer, especially if he's late attending camp.
He's also the face of the franchise and sells tickets and merchandise. Not to say that the fans of Jacksonville would abandon the team if he were to get hurt, but business would definitely take a bit of hit in certain areas.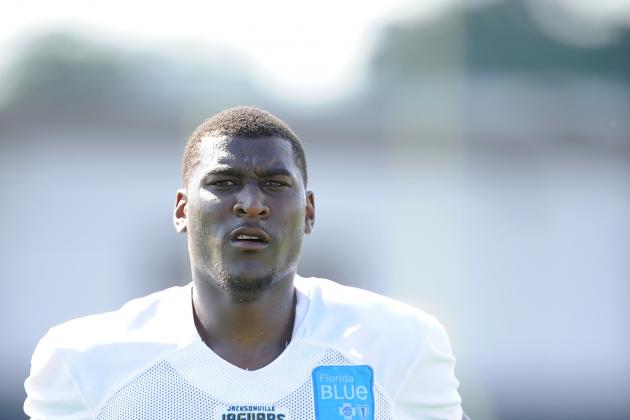 Rick Dole/Getty Images

Another player that's going to help sell some tickets and have people watching the Jaguars this season is rookie receiver Justin Blackmon.
Presuming he sings a contract, the Jags will rely on him to not only rejuvenate the league's worst offense statically last season, but also to bring some energy around the team again—energy that's been dormant since around 2007.
The Jaguars traded up two spots to grab Blackmon with the No. 5 overall pick. They could not afford to have him on the shelf for any amount of time.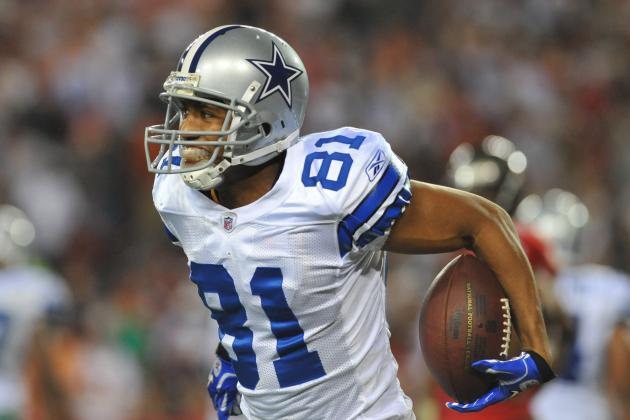 Al Messerschmidt/Getty Images

As important as Blackmon could be for the team, Laurent Robinson may be even more important. He will likely be the Jaguars' top receiver in 2012.
Robinson is expected to be a big playmaker for the Jags and be a bit of a safety valve for Gabbert.
Gabbert and Robinson must develop a chemistry together, and both need to be healthy and on the field in order for that to happen.
John Grieshop/Getty Images

Linebacker Paul Posluszny is one of the more underrated players in the NFL today.
He doesn't jump off the screen like other middle linebackers, but he gets the job done. He led the Jags in tackles in 2011.
Posluszny is the leader of the defense and no team wants to go without one of their leaders.
In the event Posluszny gets hurt, the Jaguars have guys to choose from, but none will be able to fill Posluszny's shoes.
As of right now, the next player in line would seemingly be fifth-round draft Brandon Marshall out of Nevada.
Marshall is a very talented linebacker who had a productive college career, but he should not be given the task to play in the middle of the defense as a rookie.
Leadership on defense starts from the inside out, meaning it starts with the middle linebacker.
That responsibility may be too much to handle for the young Marshall.