10 NFL Teams That Need to Focus on a Rebuilding Process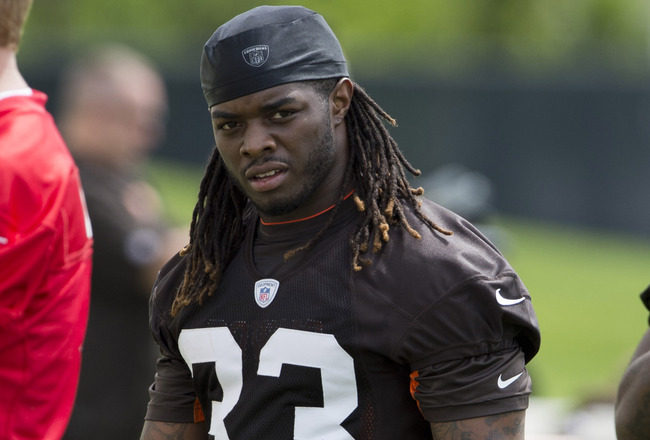 Jason Miller/Getty Images
As NFL training camp begins for every NFL team, plenty of young players from around the league will receive an opportunity to make an impact on a current roster. However, rookie Trent Richardson is among the young stars who are currently a part of a rebuilding stage for these franchises.
It is a difficult decision for general managers to make when it comes to rebuilding their respective teams. No team wants to become accustomed to losing for a long period of time, but in the next few years there are a handful of teams that must prepare for the future.
Here are 10 teams that need to focus on a rebuilding plan the next few seasons.
10. San Diego Chargers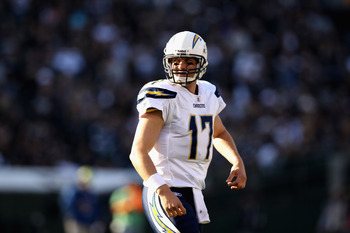 Ezra Shaw/Getty Images
Should the San Diego Chargers consider rebuilding the roster if they miss the playoffs for a third straight season? Although the team wouldn't benefit from a complete overhaul, the Chargers would need to reconstruct some crucial parts of the coaching staff along with some current players.
Norv Turner never appeared to be the coach that could improve Philip Rivers' development as a quarterback and hasn't lead this team to a Super Bowl appearance.
A.J Smith might have to take a look at the roster and consider adding new pieces around their franchise quarterback. He began a similar plan this offseason when adding Robert Meachem after Vincent Jackson's departure.
Though this wouldn't be the most exciting development for Chargers fans, the idea of using a year to reload a roster and coaching staff could propel them back into contention in 2013.
9. Washington Redskins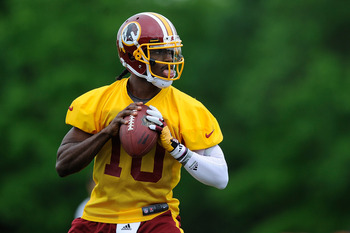 Patrick McDermott/Getty Images
The Washington Redskins are hoping they have found their franchise quarterback in Robert Griffin III, as they mortgaged their future on him for the next few years.
Dan Snyder did not shy away from spending money in free agency and insisted on improving the talent around their future starting quarterback.
However, it is very difficult to imagine that the Redskins could compete for a playoff berth in the tough NFC East. They are still trying to add youth around Griffin III, who is mainly surrounded by players who are near the end or past their prime.
Defensively, this unit has plenty of aging players aside from Brian Orakpo and Ryan Kerrigan. There is simply not enough depth to compete against the powerful offenses of the Giants, Eagles and Cowboys.
The Redskins are heading in a right direction, but it's best for them to continuing rebuilding the roster for the next few seasons.
8. Arizona Cardinals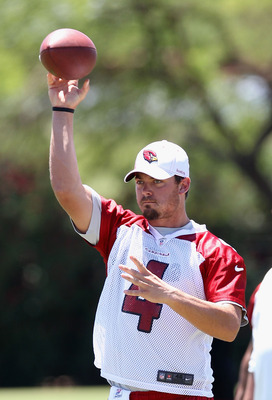 Christian Petersen/Getty Images
The best case scenario for the Arizona Cardinals is potentially a 9-10 win year that could be a surprise in the NFC this upcoming season. However, there are plenty of questions surrounding this team, with the future of the quarterback situation being the biggest question.
Is either Kevin Kolb or John Skelton the answer as the starting quarterback? Ken Whisenhunt needs to discover if either of the two quarterbacks can lead the franchise going forward, or even his job could be in jeopardy.
Despite the youth the Cardinals are continuing to add on the roster, there are plenty of aging veterans on the Cardinals' defense and along the offensive line.
If the Cardinals are unable to improve from last year's mark, it may be in their best interest to retool their roster in order to compete with the San Francisco 49ers and the rising Seattle Seahawks.
7. Oakland Raiders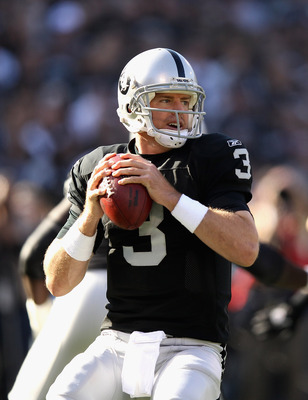 Ezra Shaw/Getty Images
The Oakland Raiders are stuck in a difficult situation regarding the outlook of their team. They will be able to compete for a division title in the wide open AFC West, but also have plenty of questions surrounding their roster.
Carson Palmer has not proved he can play at an elite level compared to his days with the Cincinnati Bengals. Darren McFadden continues to prove he can be a star, yet his injury history brings caution to the new Raiders front office.
The young group of wide receivers, led by Jacoby Ford and Darrius Heyward-Bey, have been inconsistent during their short NFL careers and bring caution to general manager Reggie McKenzie.
First-year head coach Dennis Allen will need a few years to rebuild a Raiders defense that has struggled for years and has lost plenty of veteran players along the way.
6. St. Louis Rams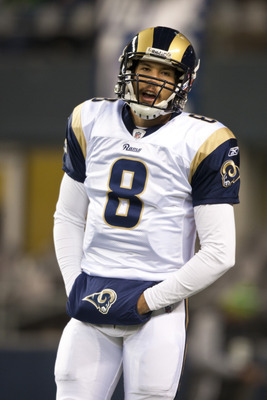 Jay Drowns/Getty Images
The St. Louis Rams will show improvement as Jeff Fisher begins his 18th season as an NFL coach (and his first season with the Rams). In 2012, the question that remains is how much improvement can be made with the limited amount of talent the roster?
Offensively, the Rams did not provide quarterback Sam Bradford with any upgrades to the receiver position, much less a notable offensive threat in the passing game. Steven Jackson will once again be the focal point of the offense despite being near the end of his prime.
The defense upgraded in the secondary, but still needs improvement in order to become one of the better units in football.
There may be improvement under coach Fisher, but the Rams will be in the NFC West cellar for the next few years.
5. Miami Dolphins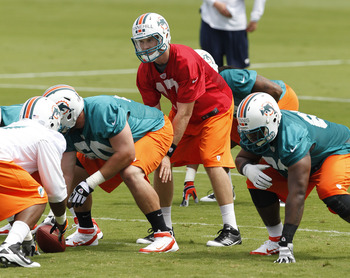 Joel Auerbach/Getty Images
The Miami Dolphins are entering a new era under rookie head coach Joe Philbin and will need to rebuild the roster in order to maximize his offensive game plan.
When will Tannehill become the starting quarterback for Miami? Philbin doesn't intend for him to start the upcoming season and may not play at all during the 2012 season. He continues to be a work in progress as he must continue to grow as a quarterback.
There is not much talent surrounding him on the roster. The most notable offensive players are Reggie Bush and Chad Johnson, which isn't a positive sign for the Dolphins now or in the next three years.
A complete overhaul is needed on the offense as the pieces need to be added to help Tannehill grow in Philbin's system.
4. Minnesota Vikings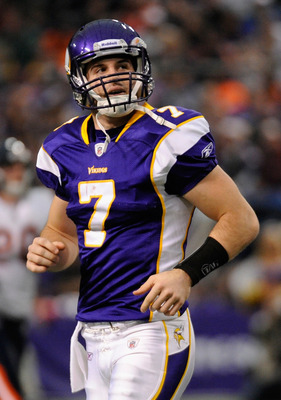 Hannah Foslien/Getty Images
The Minnesota Vikings rebuilding plan began last year when the Christian Ponder era began in the Twin Cities. It will take multiple years to rebuild an organization that came up short of a Super Bowl appearance a few seasons ago.
There has been plenty of youth added to the Vikings offense, most notably Ponder and second-year tight end Kyle Rudolph. They join Adrian Peterson and Percy Harvin as the four players that will be leading this franchise in the near future.
Defensively, the Vikings lack youth across the depth chart at every position. The future of Jared Allen and other veteran players are now in question as the Vikings management plans to move in a different direction.
In a competitive NFC North division, the Vikings will need time to rebuild a roster that can compete with the Green Bay Packers and the Detroit Lions.
3. Cleveland Browns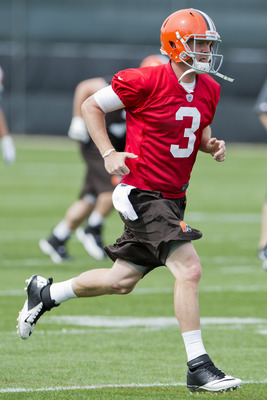 Jason Miller/Getty Images
The Cleveland Browns continue to assemble a young group of players on both offense and defense, making the future look bright for a franchise that has struggled for years.
Unfortunately, the Browns will continue to face growing pains with their young players that are expected to make a major impact right away.
How quick of an impact will Brandon Weeden make as the Browns' starting quarterback? He will be working with an inexperienced wide receiver core that has not made an impact at the pro level.
The Browns' defense will continue to grow but will face their challenges without Phil Taylor on the defensive line.
The future is bright for this young group of talent, but they will continue to finish behind three playoff-caliber teams in the AFC North.
2. Jacksonville Jaguars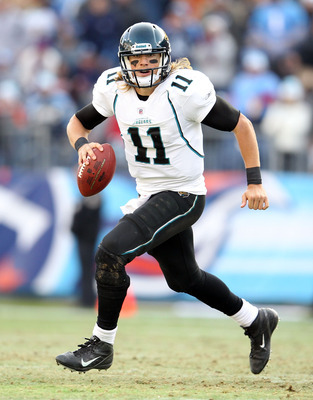 Andy Lyons/Getty Images
The Jacksonville Jaguars are nowhere near ready to compete at a high level over the next few years. A five-win team with Maurice Jones-Drew and a surging defense, the Jaguars are facing a major dilemma if Blaine Gabbert does not show positive improvements in his second season.
Mike Mularkey was a questionable hire for the Jaguars, as he was unable to get the most potential out of the Atlanta Falcons offense while he was offensive coordinator.
How will Justin Blackmon develop as a wide receiver in the NFL? There are plenty of questions surrounding his game and a potentially disappointing career with the Jaguars could set back this franchise for decades.
There are a few rebuilding teams in the AFC South, and the Jaguars have arguably the most difficult road ahead in the near future.
1. Indianapolis Colts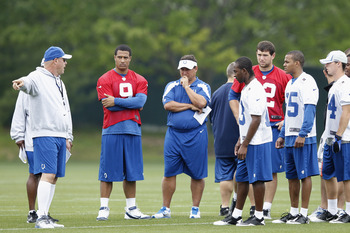 Joe Robbins/Getty Images
The Indianapolis Colts are moving forward with Andrew Luck as their quarterback, and they are beginning a long rebuilding process with the No. 1 overall pick.
With new Colts management in place, they will be given the task of retooling a roster that resulted in only two wins last season.
Talent is needed on both sides of the football, but the biggest priority should be providing Luck with plenty of talent to find early success in his career. Rookie head coach Chuck Pagano will need to develop players that can fit his aggressive defensive scheme, and building a complete defense will take a few years to construct.
The Colts could be a surprising team in 2012, but in reality, one of the elite franchises in the NFL will have to wait a few seasons before reverting back to their winning ways.
Matt Miselis is an NFL Featured Columnist for Bleacher Report. He has been featured on ESPN.com and CBS Sports while also making appearances on ESPN Radio. Follow him on Twitter.
Keep Reading