NFL Free Agency: Owen Daniels Leads List of Tight Ends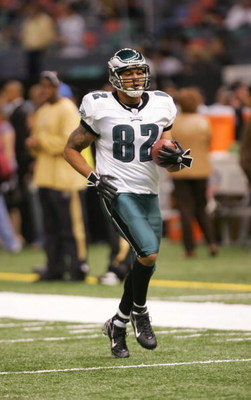 Tight ends are some of the most underrated guys on the field. It really takes the catching ability of a wide receiver, the blocking ability of a fullback, and the footwork of a lineman. It's a difficult job sometimes.
This class is not the best; it's mixed with mostly blocking tight ends and a few catching ones.
Owen Dainels (RFA)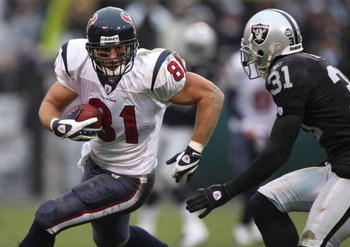 Owen Daniels has splashed on the NFL surface with 70 catches for 862 yards (only trailing Tony Gonzalez and Jason Witten in yards). Daniels has made a huge impact on the Houston Texans, and I'm not looking for him to be out any time soon.
Player Rating *****
Jim Kleinsasser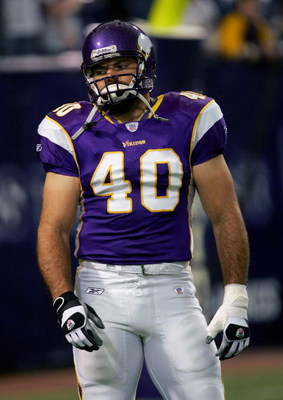 The best blocking tight end on the market, but not a threat downfield. He will probably be resigned by Minnesota, mainly because he is on the down side of his career. The only reason I can't see him in a Vikings uniform is if they are planning to draft an rookie.
Player Rating ***
Jeff King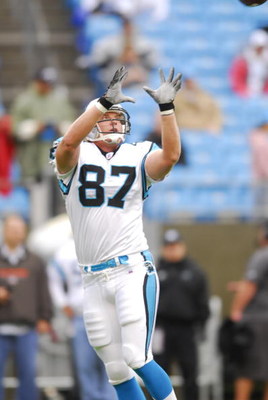 A big blocking tight end who did a great job in Carolina, but the same as Kleinsasser—not a big receiving tight end. King only had 21 catches for 195 yards and one touchdown.
Player Rating **(*)
Half a Star=(*)
LJ Smith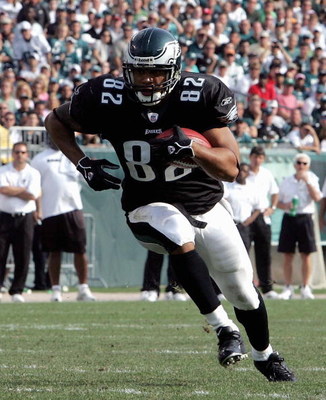 LJ Smith has shown that he can shine with breakout seasons in 2006 and 2007, but recently the Eagles haven't been looking his way recently, likely because the Offensive Coordinator change from Brad Childress to Marty Morhinweg made the difference.
Player Rating **(*)
Half a Star=(*)
Keep Reading

Carolina Panthers: Like this team?