Auburn Football: Top 5 Tigers Bars Every Eligible Fan Must Visit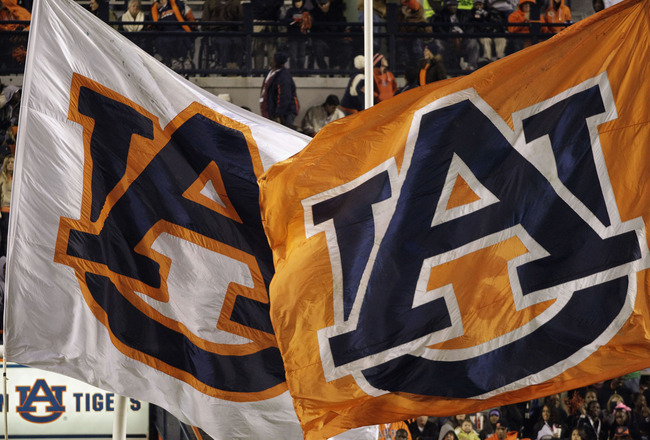 John Reed-US PRESSWIRE
The Auburn nightlife is getting ready to crank up again in just a few short weeks and there are five bars that every eligible fan must visit when the party gets started this fall.
Auburn has a tight downtown profile, with most of the best bars snugly packed in beside one another. The one establishment that is on this list that isn't in downtown will send a bus to come get you, and will take you back to the place of pickup when the night is done. It doesn't get much better than that.
When you find yourself walking the Plains in the next few weeks—whether you are wearing orange and blue or the colors of others—these are the five bars that you must hit.
War Eagle Supper Club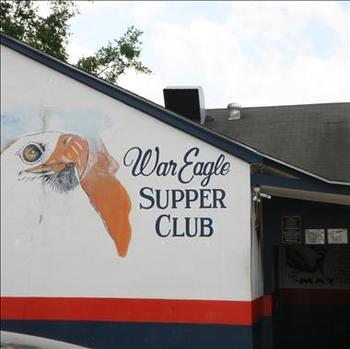 Photo via aotourism.com
The War Eagle Supper Club is one of the most unique establishments that is found in Auburn, Ala. The Supper Club is the oldest bar in Auburn and is one of the oldest in the state, serving patrons for as long as any current Auburn fan can remember.
The Supper Club brings a unique experience to anyone that walks in the door with live music blaring and drink specials that match any downtown watering hole.
What makes the Supper Club truly unique is the hours of operation and the "slush bus."
The Supper Club will be your last stop with hours on Friday and Saturday that go from 10 p.m. CT to 5 a.m. CT the next morning. It is the only place to watch the sun come up on a Sunday morning while sipping your drink of choice.
The "slush bus" is the best shuttle service in town. If you are downtown and need a ride to the Supper Club or happen to get too "slushed" to make the drive home, the bus is there for you.
Whether you start or finish inside the Supper Club, make sure you make it. It is a great Auburn tradition that can't be missed. Robert Earl Keen sang these words and the Supper Club lives by them—"the road goes on forever, and the party never ends."
Sky Bar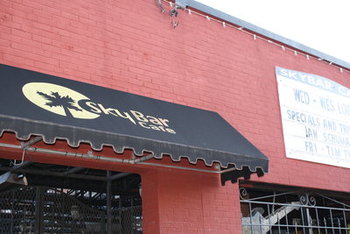 Photo via The Auburn Plainsman
Sky Bar is a downtown hot spot during the football season. It could be the open air section at the front of the bar that draws in patrons, or the giant hangar bay that has been turned into a music venue in the back that constantly has a great act on stage.
Sky Bar is under additional construction for the coming 2012 season. The bar is looking to add space for an additional 600 people according to the Auburn Plainsman. Sky Bar currently has a capacity of 1,200.
The upper bar area is lined with televisions so on gameday it's easy to catch a drink and not miss a minute of the action that is going on around the country before the Tigers kick off in Jordan-Hare Stadium.
17-16
Photo via 17-16 Facebook Page
17-16 is a bar named after the famous—or infamous depending on your allegiance—"Punt, Bama, Punt" game where Auburn blocked two kicks and returned them for touchdowns to win the contest.
It is one of the best downtown locations in Auburn, housing a laid back atmosphere and some of the best specials in the 36830 zip code. 17-16 is just past College St. on Magnolia Ave., and is a must visit for any fan that finds their way to the Plains this fall.
So what is the claim to fame for 17-16 besides the name and great atmosphere? It's the $3.50 monster vodka drinks available all the time. It is the best five bucks—tip your tender—you are likely to drop on a Friday or Saturday night.
Did I mention 17-16 has a beer pong tournament? It simply doesn't get much better than that.
Quixote's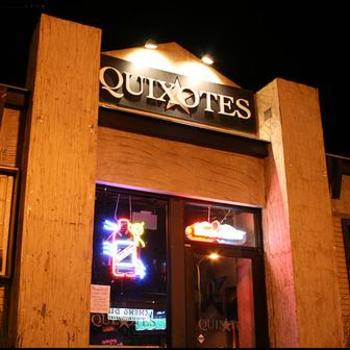 photo via aotourism.com
Quixote's is a downtown establishment that has built its bar reputation not only on great drink specials, but Tuesday $1 taco nights. The $3 32-ounce well drinks on Wednesday help grow a good reputation as well.
Quixote's is a fun and lively bar with a ton of good times waiting behind its doors. There are live acts that make it through on regular weekends and add to the experience that has become a staple in the Auburn nightlife.
The venue also has a projector screen to catch ongoing games and two bars for your sudsy convenience.
This bar makes mid-week trips to Auburn worth your time. Make a game this year a week long experience. If you do get that chance, land in Quixote's on Tuesday and Wednesday for good times and great people.
Bourbon Street Bar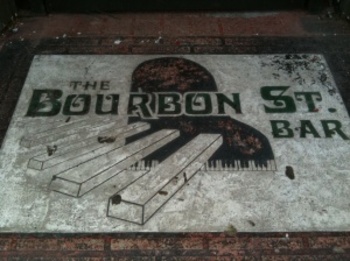 Photo via Auburn Pulse
Bourbon Street Bar has been a staple in the Auburn downtown scene for quite a while. Bourbon Street brings a unique music experience to its patrons and drink specials that hit hard on Wednesdays.
During football season Bourbon Street becomes one of the heaviest trafficked bars in Auburn, with its location placing it near the corner of College St. and Magnolia Ave. near Toomer's Corner.
Live music will always be available on Saturday night to follow up a long game in Jordan-Hare Stadium and plenty of Auburn fans know it. For some of the best live music in town, stop off at Bourbon Street Bar—it will meet you expectations and likely exceed them.
Honorable Mentions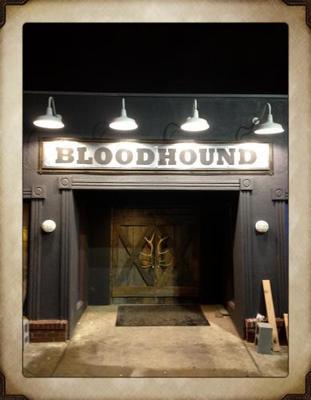 Photo via thehandlemedia.com
Are these the only bars in Auburn? Of course not, but they are the favorites of yours truly. Other venues that deserve a mention are the Bank Vault, Fat Daddy's, Balcony Bar and Bloodhound.
Fat Daddy's has great live music throughout the week and Monday through Friday happy hours that last from 3 p.m. CT to 9 p.m. CT. Bloodhound has great food and the Bank Vault is a great venue full of history with a great outdoor sitting area.
No matter which doors you pass through this fall, it will be tough to not have a good time. Auburn has great bar options full of great music, drinks, people and unforgettable memories.
Keep Reading

Auburn Football: Like this team?