Oregon Football: Why Chip Kelly Should Not Use a Two-QB System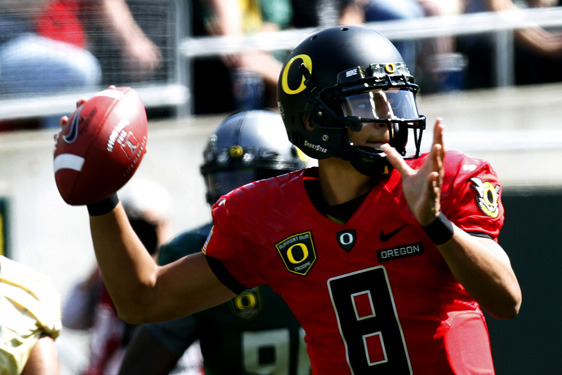 Espn.go.com
One of the looming questions as we approach the start of Oregon fall camp on August 6 is who will win the Ducks' starting quarterback position, Bryan Bennett or Marcus Mariota. (Or Jake Rodriguez, but that's another article.)
Because Mariota and Bennett seem to be so evenly matched, I've heard it suggested that the Ducks might utilize a two QB system, at least until one of them separates from the other.
That is a bad idea. Here's my reasoning.
Begin Slideshow

»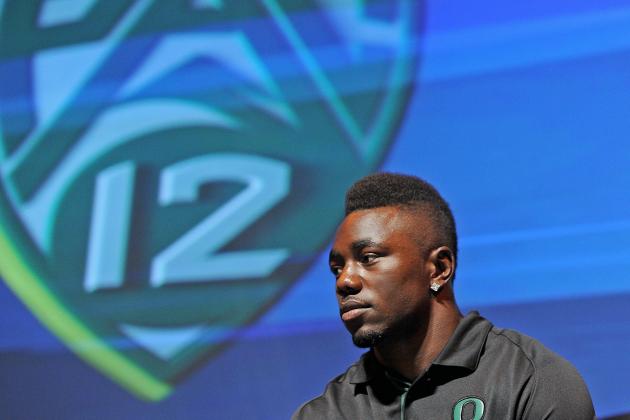 Jayne Kamin-Oncea-US PRESSWIRE


You know how you naturally gravitate to your friend Peggy, but you are more lukewarm on your friend Matilda? Human nature causes us to bond with certain individuals over others.
This is especially true of kids. While both Mariota and Bennett have pleasing
personalities, teammates will quite naturally like one over the other. If there
is a prolonged QB battle, the potential is there for teammates to choose sides.
Instead of one team dedicated to winning the day, it could result in guys feeling they are on one team or the other—Mariota's or Bennett's.

That is a recipe for disaster.

Once Chip Kelly says: "This is The Guy," the team will rally together around their
leader.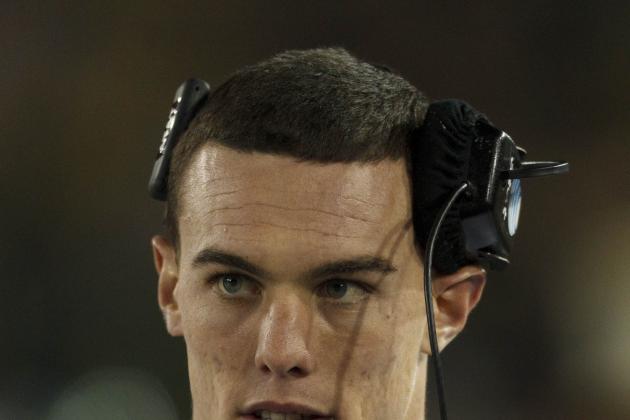 Jason O. Watson-US PRESSWIRE

If neither Bennett nor Mariota is anointed as "The Guy" before week one, both players will know that their every move will be scrutinized as they share the position.

Now, perhaps they are both extremely confident young men. Me? I'd be looking over my shoulder every minute wondering if the other guy was coming in to replace me.
Not exactly the best scenario for focusing on the job at hand.
As fans, we want whoever wins the starting QB role to develop into another in the long line of star Oregon QBs. That player needs to know that the coaches and the team have confidence in him in order to build his own confidence. Football is not only a game of X's and O's; there is a considerable mental component.
Sharing the role will result in neither Mariota nor Bennett developing the necessary confidence to excel every week.
Jim Z. Rider-US PRESSWIRE

Once the season begins, there are a million things to think about. Every week and every opponent brings a new set of challenges to prepare for. Why on earth would a coach want to insert one more—big—thing to think about?
Bennett and Mariota, while both talented, have somewhat different skill sets. That fact was very apparent in the Ducks' spring game. Their touch on the ball is different. Their foot speed is different. Their cadence is different.
Does is make any sense at all to start a game with one QB and then have the team be forced to make adjustments during the game? I'd rather have them expending their energy adjusting to what the opponent is doing, rather than stopping to think which QB is in and what that means to them.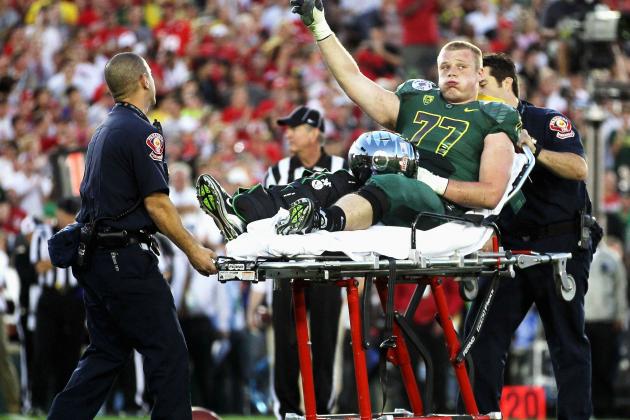 Jeff Gross/Getty Images
Carson York at the Rose Bowl
In life there are winners and losers every day. You know it and I know it.
Yes, it will be painful when one kid wins the job and the other loses it (think Nate Costa). But it won't mean that the loser's life is over. The winner could break his ankle in game two.
That was a joke, football karma gods.
Or, the winner could hit a bad patch, and the loser takes over and wins the day (think LaMichael James coming in for suspended LeGarrette Blount).
Plus, I think it would be more fun to hold up the play cards than be hit by big guys who don't like you.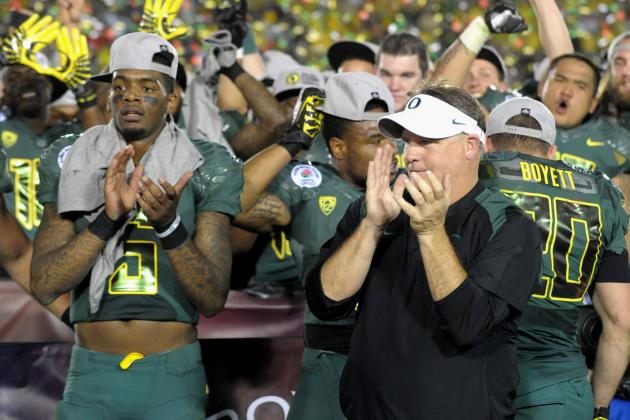 Kirby Lee-US PRESSWIRE

Chip Kelly has never struck me as a man afraid to make a decision. Choosing Darron Thomas over the much-beloved Nate Costa was a tough call, but it was the right call.
Mariota over Bennett?
Bennett over Mariota?
One of them is the right call. Just make it, Chip.