2012 Olympics: U.S. Swimmer Tyler Clary Known Best for Dissing Michael Phelps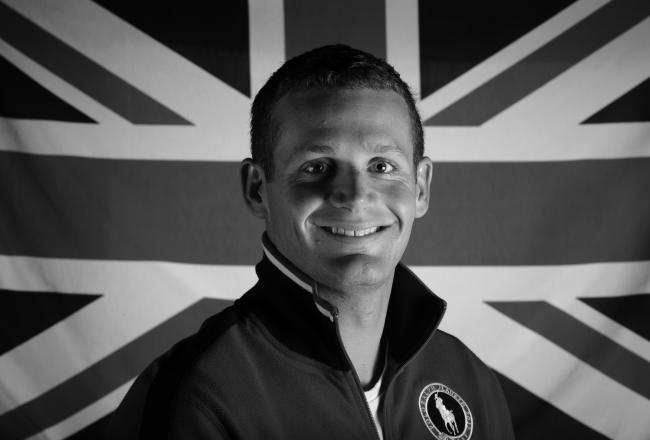 Harry How/Getty Images
U.S. Olympic swimmer Tyler Clary made headlines in late July for comments he made regarding 16-time medal winner Michael Phelps. Relatively unknown despite his own accomplishments, Clary's biggest splash came in the media, not the pool.
"Basically, he was a swimmer that didn't want to be there," Clary said in the Riverside Press-Enterprise, talking about Phelps, a training partner of his from University of Michigan. "They can talk about all of these goals and plans and preparation they have. I saw it. I know. It's different. And I saw somebody that has basically been asking to get beat for the longest time."
In 2012, Clary is an Olympian of his own accord, after failing to qualify in 2008. Phelps and Ryan Lochte have overshadowed him, but anywhere else in the world, Clary would be the star swimmer.
Phelps, for his part, gave Clary a break, saying on the eve of the London Games that he did not have hard feelings toward Clary, according to the Associated Press.
Clary finished third in the 400-meter individual medley at the 2012 U.S. Olympic Trials, battling a fever and ending up behind Phelps and Lochte in the race. Later in the week, Clary finished second to Phelps in the 200-meter butterfly and second to Lochte in the 200-meter backstroke, qualifying for London in both races.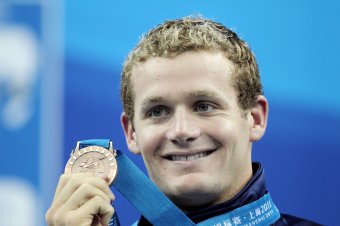 Adam Pretty/Getty Images
At the 2011 FINA World Championships, Clary won a silver medal in the 400 IM and bronze in the 200 back. Clary's three years of collegiate swimming at Michigan were littered with accomplishments. He was an All-American all the way through, and he won the NCAA Swimmer of the Year award in 2009.
It's understandable that Clary, 23, would be frustrated that Phelps and Lochte get all the media and fan attention. After all, he's proven that he's in the same class—or at least worthy of being in the conversation.
The situation Clary finds himself in is similar but more pronounced than Lochte, who has been swimming in Phelps' shadow his entire career. Some swimmers make it on talent alone, but Clary isn't one of them; he's a painstakingly hard worker. He told the Press-Enterprise:
I've always called myself more of a blue-collar worker, as far as swimming goes. I work my (butt) off all the time. That's not to say that everybody else doesn't, but the fact that I know I work harder than (Phelps) does makes me appreciate every little goal and every little gain that I make. And the day that it happens, when I finally beat him, is going to be a huge deal in my mind, because it would be complete satisfaction. And the only thing that would be better than that is breaking the world record.
A couple of days after his remarks on Phelps, Clary admitted to The New York Times that his remarks were ill advised, but he said there are no hard feelings between the two. They have even "had a couple of good workouts together" since then.
The one place Clary has more going for him than Phelps does is outside the pool.
Academically, he is one school year away from finishing his degree, according to his LinkedIn profile. The computer science major also "helped develop software for the world-record setting solar-powered autonomous aircraft designed and built by SolarBubbles."
While Phelps is a bit more laid back and quiet about his life outside of competition, Clary spends his time off-road car racing and spinning tunes as a disc jockey.
"It is also a goal of mine to become a racing driver, post swimming, preferrably (sic) ending up in Formula One; however just about any racing, including Rally, NASCAR and IndyCar, are also highly enticing," he wrote on his profile.
Clary already works as a fabricator and mechanic for La Paz Racing, and he is looking for sponsors for his own racing career.
Anyone have insight on ways to approach possible sponsors as a fledgling offroad racer???

— Scott Tyler Clary (@TylerClary) March 22, 2012
He also mixes his own beats under the name DJ Copacetic. His YouTube profile only has one video uploaded, and it's not exactly a music video (and it's not of him, so he must be pointing the camera):
Clary is more active on SoundCloud, where he has three tracks loaded.
He has a vast internet presence, from his more serious LinkedIn profile to his musical SoundCloud to his Twitter account, which is somewhere in between, documenting his life in the pool, on the track, in the DJ booth and behind an Xbox controller.
Twitter is where the California native can be found for the next month, enjoying his first Olympic experience.
The whole village experience is surreal! Great set of pace this morning, making me feel even more excited :)

— Scott Tyler Clary (@TylerClary) July 24, 2012
This article is
What is the duplicate article?
Why is this article offensive?
Where is this article plagiarized from?
Why is this article poorly edited?