Michael Phelps and Most Intriguing Athletes on 2012 US Olympic Swimming Team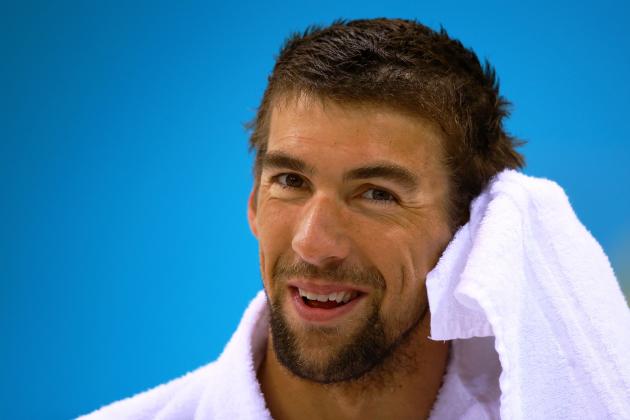 Al Bello/Getty Images

Swimming is going to be a prime-time fixture at the 2012 Olympics, thanks in large part to Michael Phelps. But he certainly is not the only compelling reason that these aquatics showdowns have turned into must-see events.
The American swim team is loaded with talent and storylines. It is a fascinating mixture of fresh-faced youngsters and well-traveled veterans.
Some of these competitors are going for records, and some have succeeded by simply making the team. Here are six of the more intriguing athletes that will hit the pool for the U.S..
Begin Slideshow

»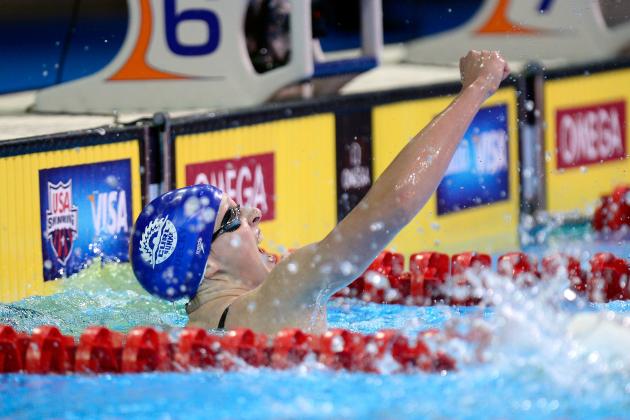 Jamie Squire/Getty Images

Being a 15-year-old female Olympian is nothing new. However, it is far more common in a sport like gymnastics than it is in swimming.
Don't tell Katie Ledecky that.
Ledecky bucked the odds by making the squad before she was old enough to drive, but she should not be content to just be making the trip to London.
She won the U.S. swim trial 800-meter freestyle by a commanding margin of over two seconds, with a meet record time of 8 minutes, 19.78 seconds. That was also the second-fastest time in the world this year.
She has a legitimate shot at bringing home a gold.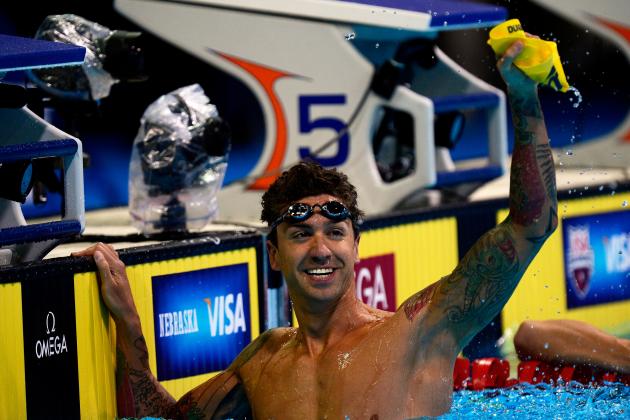 Jamie Squire/Getty Images

Anthony Ervin's story is one of the most intriguing of any athlete in any Olympics.
He is making his second trip to the Olympics, but it is his first since 2000. That is an uncommonly long time between Olympic appearances. What is even more compelling is what he has done with his time in between.
Ervin retired from swimming not long after winning a gold medal in the 2000 Olympics in the 50-meter freestyle. He ended up selling that gold medal to help relief efforts for the 2004 tsunami in Indonesia.
He spent his time away from the sport finding himself, playing in a rock band and teaching kids how to swim. It was the latter that helped him rediscover his joy in the sport.
Ervin, who returned to the sport in 2011, is again set to compete in the 50 free, and winning another medal is certainly not out of the question.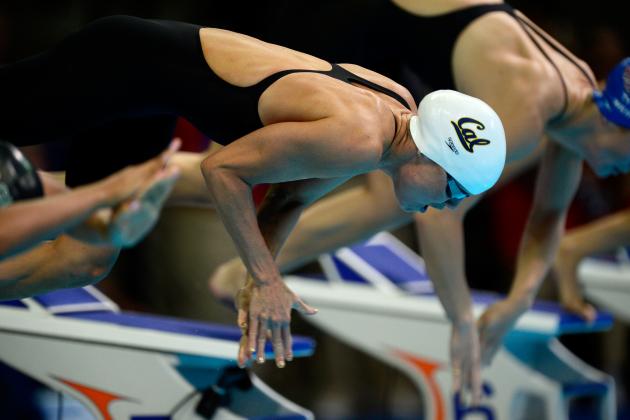 Jamie Squire/Getty Images

Coughlin has known nothing but success at the Olympics. In two Olympic appearances, she has competed in 11 events and medaled in them all.
She will compete in just one event in these games, the 4x100 freestyle. Another medal will put her in a tie as the most decorated female athlete in American Olympics history.
But it's not just this shot at eternal glory that makes Coughlin, 29, intriguing.
She is a former Dancing with the Stars competitor who currently lives on an organic farm in Berkeley with her husband. I feel safe in saying she is the only Olympian who can honestly put both of these things on her resume.
Clive Rose/Getty Images

If you have even the slightest passing interest in swimming, you are familiar with Ryan Lochte. He has been the dominant figure in the sport, while Michael Phelps let his intensity fall off between the Olympics.
Among many other awards, Lochte has twice been named the FINA Swimmer of the Year. Yet here he is as a clear second fiddle on his own team—and to the man that many feel is the greatest Olympian ever.
This is a defining moment for Lochte. He can rise to the challenge and outshine Michael Phelps, consequently securing his own legend status, or he can forever remain second fiddle.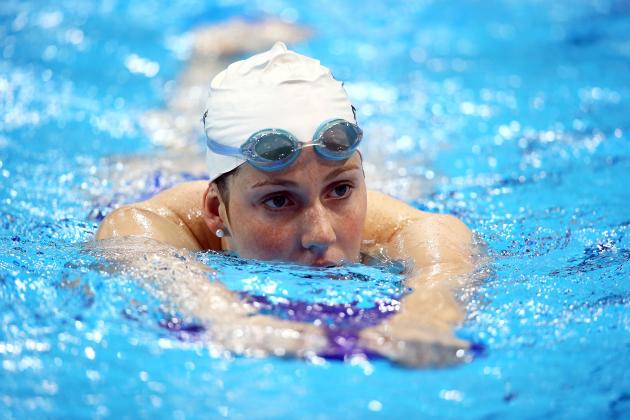 Al Bello/Getty Images

At 17, Missy "The Missile" Franklin has already accomplished enough for a lifetime. She is the reigning FINA Swimmer of the Year, and she has won seven medals in major international competitions.
That number is undoubtedly going to grow in these games. She is going to compete in the 100- and 200-meter backstroke and the 100- and 200-meter freestyle.
She will also be in three relay events. If Franklin competes up to her ability, she will walk away with a fistful of medals and do so as a superstar.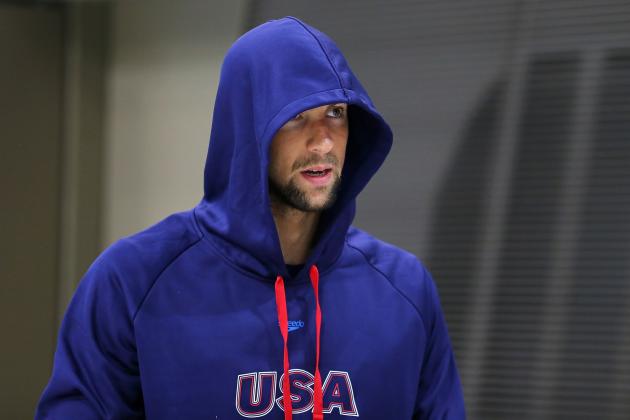 Al Bello/Getty Images

With his legacy as a legend already secure, Michael Phelps is attempting to push that even further into the stratosphere.
Phelps already has captivated the public enough that when he makes minor news, it becomes a major event. This is territory typically reserved for movie or NFL stars, not swimmers.
Phelps' journey to these Olympics has been particularly compelling, as he spent much of the past four years looking like a shell of his former self. With a strong showing at the U.S. trials, he now looks like he is ready to continue his Olympic dominance one final time.