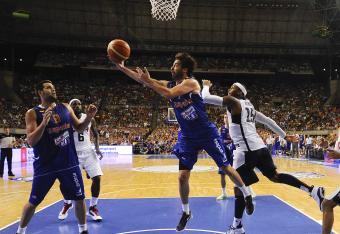 David Ramos/Getty Images
After a tumultuous first-half scare, the U.S. men's basketball team soared to a 100-78 win over rival Spain to finish its pre-Olympic exhibition season with a 5-0 record.
Team USA had persistent foul trouble but still took control in the second half. Carmelo Anthony led the way with 27, 23 in the first half. LeBron James took control near the end of the game and racked up 25 points.
What must be noted is that Marc Gasol didn't play for Spain, but really the Americans still have more to offer.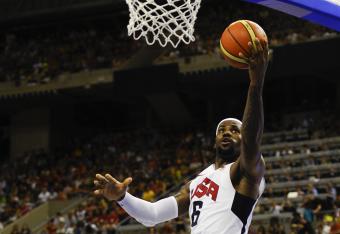 If Team USA keeps this up, they are going to prove unstoppable in the next eight games. They might even be able to quiet some of the haters. We'll just have to wait and see about that.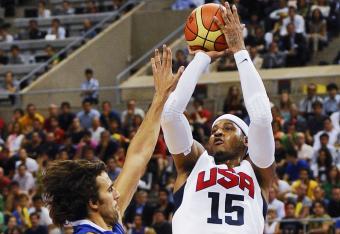 That was the final score. USA really came together in the end and proved how successful they can be. Carmelo Anthony gets player of the game from me with 23 points in the first half and 27 points total. LeBron James ended up with 25 total points as he took over in the second half.
USA makes it to 100. Spain has 78, giving USA its largest lead of the night.
I feel like the objective has switched from "let's beat Spain" to "let's get to 100, if we feel like it." Hopefully there will be more energy in the Olympics, I might not even bother watching without some.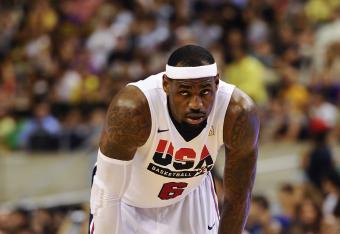 LeBron is on fire and all, but I think he needs a rest. The world would never forgive him if he got injured in one of these games.
Do the ad agencies just get together and cue up all the motivational commercials for during the Olympics?
A huge amount of my friends studied abroad in Barcelona one semester. They talked about soccer all the time, but never basketball. Yeah this is an American dominated sport.
USA is on a 6-0 run right now. I think Spain needs to get it together after this game, maybe it will be a reality slap for them.
If you want to flashback at all here's a video of USA vs Spain in the 2008 gold medal game.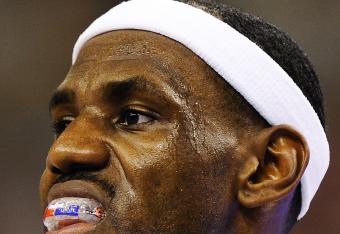 LeBron James with 15 points. I wonder when they're going to get rid of him. He seems to be having a grand old time, especially with a red white and blue mouth gard.
USA leads 78-63. Spain's defense just seems to be falling apart. Team USA is ripping through the fouls though.
It seems the most common Tweet is people not understanding why the game is being played by FIBA rules.
Team USA getting called for the travel again. Never understood why are we playing by FIBA rules when basketball was created in the USA?

— Ballislife.com (@Ballislife) July 24, 2012
Team USA has been having some sloppy plays. If the Americans lose any games it's going to be because they gave it away.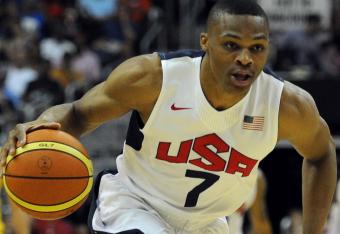 Russell Westbrook sinks a shot and gets fouled to make it an 18-point lead for USA. Westbrook is the energizer of the team. The announcer just compared him to Dwayne Wade.
This article is
What is the duplicate article?
Why is this article offensive?
Where is this article plagiarized from?
Why is this article poorly edited?