What Does LeBron Need More, Another Gold Medal or Another NBA Title?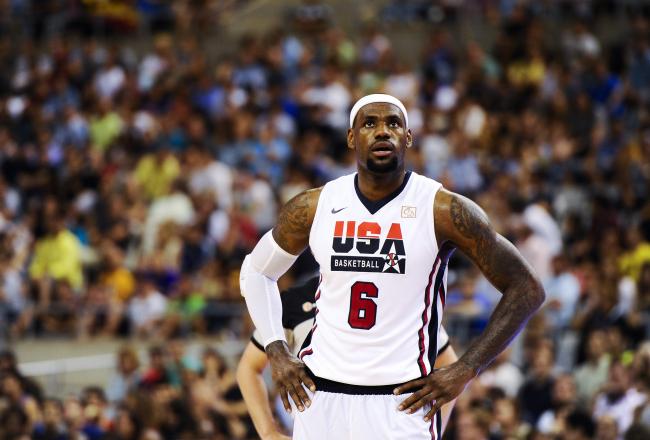 David Ramos/Getty Images
LeBron James has already gotten his hands on every kind of honorary hardware he could imagine. He's been the Rookie of the Year, a three-time MVP, a scoring champion and an All-Star.
And, of course, he has a ring from the 2012 NBA Finals and a Gold Medal from the 2008 Beijing Summer Olympics.
The only question that remains for the world's best all-around player is the next step in building upon his legacy. Taking home another Gold Medal from the London Summer Olympics would be nice, but bringing another NBA Title to the Miami Heat would be even better.
Miami is hardly a one-man show, but Team USA is literally a roster full of All-Stars.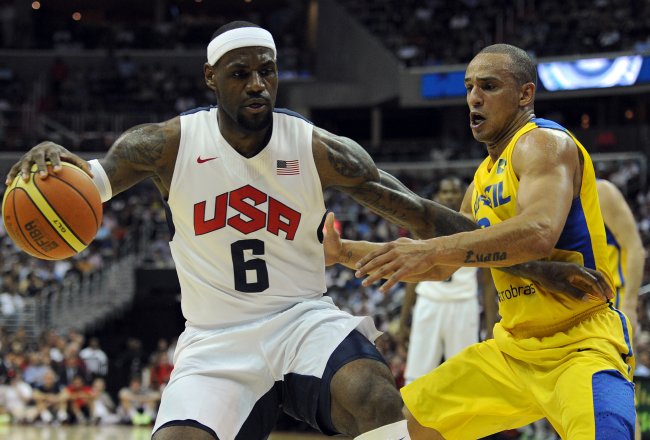 Patrick Smith/Getty Images
There's obviously something meaningful and patriotic about claiming a Gold Medal for one's country, but it says more about the collective excellence of the team than it does about a single athlete. Even if James goes on to play an instrumental role in the United States' Olympic exploits (and surely he will), the importance of his elite teammates won't be lost on anyone.
As indispensable as James may be on the global stage, the same could be said of Kevin Durant, Kobe Bryant, Chris Paul, Deron Williams or Carmelo Anthony.
No one thinks of Team USA as "LeBron's Team."
With so much talent on this team, it's hard to view it as LeBron's alone.
The Miami Heat, on the other hand, won a championship when James emerged as the team's undisputed leader. He left an unmistakable imprint on the postseason and set himself apart as one of the all-time greats.
NBA legacies aren't defined by the Summer Olympics.
We don't remember MJ first and foremost as a Gold Medalist. We remember him as a six-time NBA Champion.
Our collective memories aren't flooded by Dream Team highlights. They're comprised of images from clutch postseason play. The narratives running through the history of NBA icons are far more likely to follow their individual greatness.
At the end of the day, chances are James won't have to worry about which prize matters more. Chances are he'll get at least one more of each.
This article is
What is the duplicate article?
Why is this article offensive?
Where is this article plagiarized from?
Why is this article poorly edited?