Floyd Mayweather: 5 Potential Opponents When He Gets Out of Jail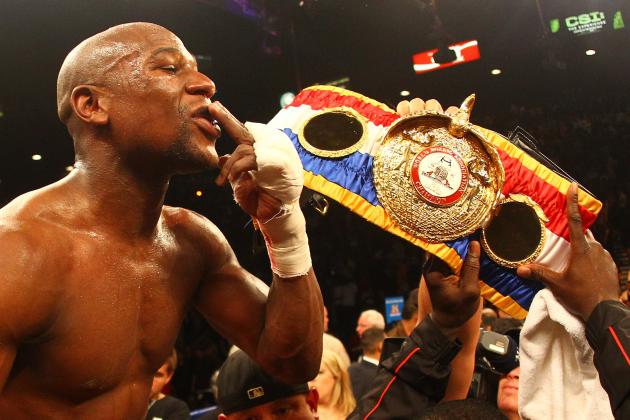 Al Bello/Getty Images

With Floyd Mayweather's upcoming release from jail, he's going to be eager to get back to training and he'll probably want to get into the ring before this year is out, at the latest early next year. Mayweather will need to take some time to get back into shape, but he's one of the hardest working fighters in the sport so it shouldn't be a huge problem.
There are a number of big-money fights out there for the man they call "Money." Here are five fighters that Floyd could potentially face next.
Begin Slideshow

»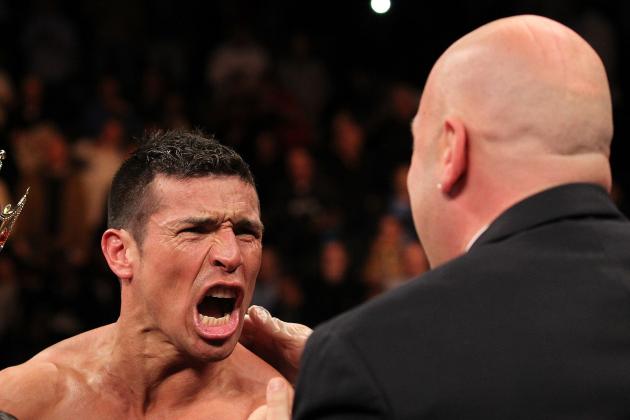 Al Bello/Getty Images

Besides the Manny Pacquiao fight, a Mayweather-Martinez matchup is probably the next best thing. It would be a terrific fight, and Mayweather would have a legitimate chance of losing. Martinez might even be favored, depending if the fight takes place at 154 or 160 pounds. But first, Martinez must deal with Julio Cesar Chavez Jr. on September 15th, which will be no easy task.
Mayweather-Martinez could probably be made relatively easily if Mayweather wanted the fight. Sergio would give Floyd an 80/20 split of the money, which might be hard for Mayweather to turn down. If Martinez can get through Chavez, this would be a great challenge for Mayweather, and he'd get a lot of credit for taking the fight, especially at 160 pounds.
Besides the Pacquiao fight, beating Sergio Martinez, preferably at 160 pounds, does the most for Mayweather's legacy.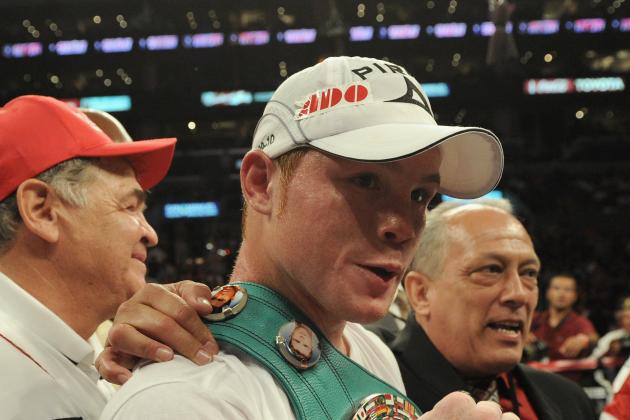 Harry How/Getty Images

This fight only seems natural, and don't be surprised if it happens next or sometime in 2013. Canelo is one of the fastest rising stars in the sport. He's already a household name in Mexico, and is making a name for himself in the U.S. And at only 22-years-old, Alvarez is still actively learning and probably hasn't even hit his peak.
This fight makes a lot of business sense, as it would generate a huge amount of money. And Alvarez is with Golden Boy Promotions, who Mayweather works with closely, and is unofficially promoted by.
However, while this fight could happen next, it makes more sense to have it on Cinco de Mayo weekend, or Mexican Independence day weekend next year.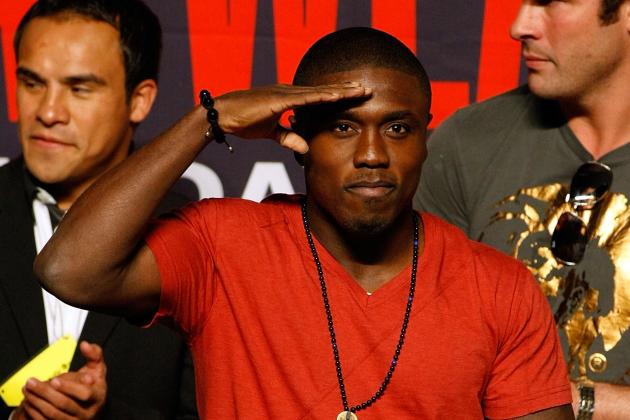 Ethan Miller/Getty Images

A Floyd Mayweather-Andre Berto fight would be a battle of slick, fast boxers, and could have the potential to be very explosive. Berto can match Floyd in speed, which is something that Floyd isn't really accustomed to. Berto has also been fighting on HBO for years now, and is well known enough to where it's reasonable to make the fight.
What could hold this fight back from happening is that Berto recently tested positive for trace amounts of steroids. While it looks like he could be exonerated, as the amount was so tiny that it suggests accidental usage, it's unlikely he'll be able to fight until the end of the year at the earliest. While Floyd won't fight until then either, Berto's going to want to have a tune-up fight to shake off the ring rust before stepping into a fight with Mayweather.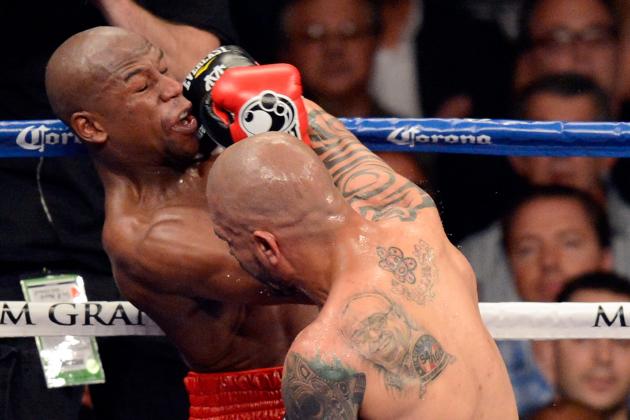 Ethan Miller/Getty Images

This is a fight that would make monetary sense but is one that most fans don't want to see. Cotto gave a terrific effort against Mayweather, and showed that he's got a lot left to give to the sport and that he's nowhere near finished. He fought the fight of his life, won four or so rounds against Mayweather, and forced him to fight like he hasn't had to in years.
But he lost. Convincingly. Yes it was a hard, tough fight, but Mayweather clearly deserved the victory. I don't necessarily know if there's anything more Cotto could do if he fought Mayweather a second time, other than collect another huge paycheck. Miguel Cotto fans would (myself included) like to see Cotto fight in other, more winnable fights, especially as he's now a little older.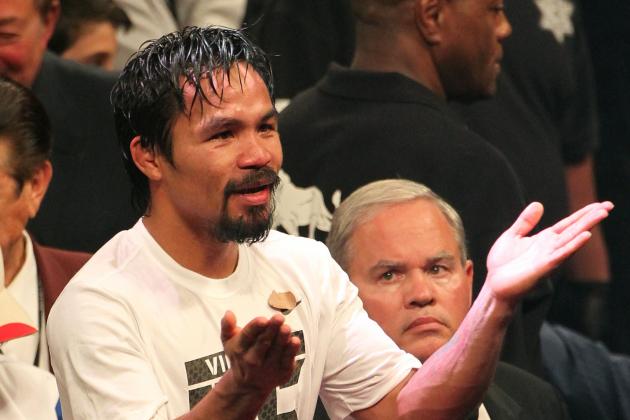 Jeff Bottari/Getty Images

Ah, the ever present saga that is the Mayweather-Pacquiao negotiations. I'll repeat what's already been said a million times: This fight will make everyone a ton of money. It'll be the biggest fight in history. No promotion's needed, it's already promoted itself. It makes more sense than any other fight in recent memory.
Yet, is hasn't happened.
And honestly, don't expect it to. I've given up hope of ever seeing this fight come to fruition. Could we all be surprised and see Mayweather sign to fight Pacquiao in November or December? Maybe. There's always a chance, especially in boxing where you never know what to expect. I hope that it comes through, but don't hold your breath.
Follow me on Twitter: @rlongo924