Which New York Jets Have Most to Lose in Training Camp?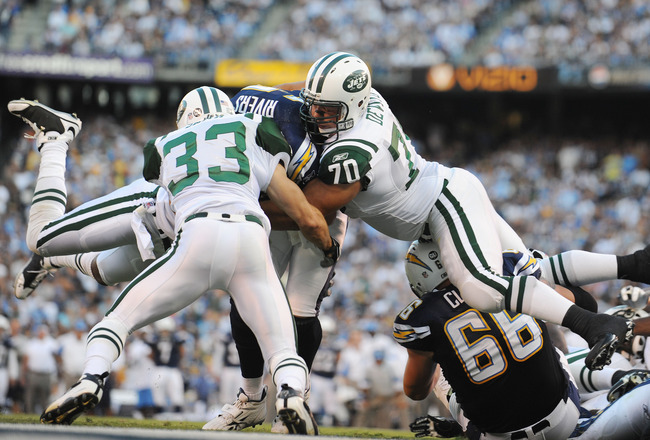 Some Jets could be fighting for their starting spot, others will be fighting for a roster spot. Who has the most to lose?
Kyle Terada-US PRESSWIRE
"Play Like a Jet." That's the mantra that the New York Jets live by, the one that helps them identify with themselves.
But what exactly is playing like a Jet? And what happens when guys don't play like a Jet?
Well, I think you know playing like a Jet when you see it, and you know when it's missing.
This is not playing like a Jet.
Those who fall into the latter category could really have something to prove this preseason and training camp; as such, they could have something to lose, as well. Which players have the most to lose if they're unable to prove that they can live up to the mantra?
Keep Reading